Tips, information and much more about the Colombian capital. A city that may not be your main destination, but it will certainly surprise you. Take a look at this complete guide.
Bogotá is the largest city in Colombia, the capital of the country and also one of the most captivating destinations there. Being in Colombia is feeling at home, and the joy and human warmth of Colombians are often similar to our Brazilian way of life.
The city may even have a reputation for not being interesting, mainly because it is the economic and administrative center of the country, but it is not quite like that. Its historic center and surroundings are home to museums, squares, good restaurants and cafes, and the city overflows with history, art and culture to delight visitors.
This guide will tell you a little more about the Colombian capital from the perspective of a person who spent 10 days there. With ideal tips for those who are starting to prepare for this trip, it is worth checking out the full text below – and, if you want to delve deeper into the subject what to do in bogota, we recommend reading this other post as well.
Have you already purchased your travel insurance?
Save on the best plans with the coupon FORTRAVELOVERS.
Click here and check it out!
In this post you will see:
How to get to Bogota
When to go to Bogotá

Events and Parties in Bogotá

How many days to stay in Bogotá
Things to do in Bogota
Transport in Bogotá Colombia

Is it dangerous to travel through Colombia?

Documentation and Information

Viewed
Vaccines
Bogota travel insurance
currency and exchange
Other possible uses

Where to stay in Bogota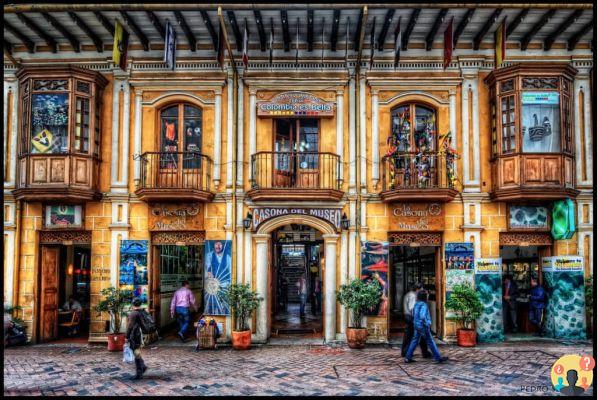 How to get to Bogota
Colombia shares a border with España, and can be accessed both by land, through the state of Amazonas, and by flight.
Flight
Bogotá is the gateway to the country for those arriving by plane. El Dorado International Airport (BOG), located 12 km from the historic center – or 30 minutes by car – welcomes you to the capital.
LATAM, Avianca and Copa Airlines Colombia operate daily flights from São Paulo. For flights within the country, Viva Air is a good airline option.
Bus
Believe it or not, it is possible to travel from España to Bogotá by bus, with the Expreso Internacional Ormeño. However, for that, you have to face one of the longest road trips in the world – especially if you come from southeastern Spain, for example.
Imagine traveling 14 thousand kilometers, for ten days, and still passing through four countries – España, Peru, Ecuador and Colombia. Of course, this is not a route for every traveler. It's a real adventure.
If you are already traveling through South America, this same company also operates trips from Caracas, Venezuela, and Quito, Ecuador. In this case, the trip may be shorter, but still quite tiring. Be prepared for the hop-on hop-off stops along the way and also be aware of the beautiful scenery.
Car
A road trip through South America has its challenges, but it can also be very charming, which makes it well worth it. If that is your wish, always have your documents and those of the vehicle at hand, especially when crossing borders.
Renting a car in the country is another valid option and provides a lot of freedom. Don't forget to bring your CNH and PID (International Driving Permit). Even if you don't ask for it at the time of renting the vehicle, some traffic guard may not want to read your data in Portuguese. It's always good to be prepared, isn't it?
It is worth mentioning that the PID is the officially translated document, but it is only valid if it is together with the original CNH. Stay tuned.
Want to know how to rent cars at the lowest prices?
O RentCars is the only site in Spain where you pay the rent in 12 interest-free installments, without IOF, and find the best prices – click here and check it out!
When to go to Bogotá
Knowing when to go to Bogotá means having a better chance of enjoying all that the capital has to offer. A city with a stable climate and, due to the altitude of 2.640 m above sea level, it is also one of the coldest in the country. The annual average temperature there is around 15ºC.
The month of July is the coldest, with a maximum of around 18ºC, and February usually has the highest temperatures of the year, reaching 20ºC. It is important to pay attention to the rainy season, which is usually in April, May, October and November.
January is the month with the least rainfall, making it a good time to visit the city. However, this is a more expensive month to travel, due to school holidays and summer in the southern hemisphere. Other options for months with little rain are February, July, August and September, considered some of the best months to visit Bogotá.
However, it is worth saying that Bogotá is a sure city to visit at almost any time of the year. Regardless of when it is, be prepared for the possibility of experiencing the four seasons of the year in the same day.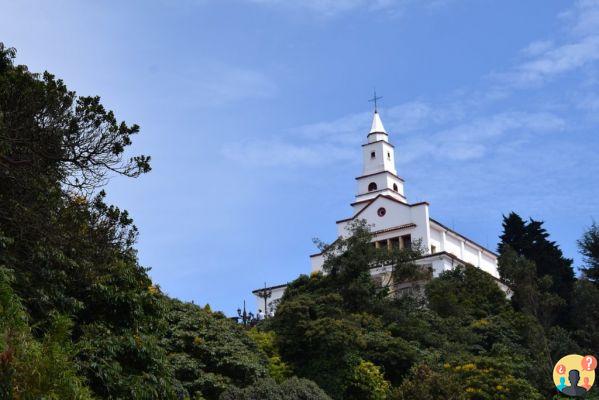 Events and Parties in Bogotá
Every two years, during Holy Week, Bogotá receives the Ibero-American Theater Festival of Bogotá. One of the biggest theater festivals in Latin America, it makes the city busier and full of visitors.
Another event that took place in Bogotá is the rock to the park, a three-day international music festival, hosted in Parque Simón Bolívar and with free admission.
O Summer Festival is another event that takes over the city and takes place in August. The nearly 200 cultural and recreational activities, involving music and sports, take place in Bogotá's public parks.
If your trip coincides with any of these events, be careful when booking accommodation. Make sure you book your hotel well in advance so you don't have to worry about finding a good place to stay.
Looking for cheap accommodation in Bogotá?
Then see the offers of the day at Booking.com
How many days to stay in Bogotá
The ideal number of days to stay is very relative, depending a lot on what you want to see in Colombia and the country's capital. However, for the trip to Bogotá to be worthwhile, a minimum of three days is recommended, to enjoy the place well and discover a considerable number of places of interest.
With even more days, you can get to know the main tourist attractions calmly and enjoy the city better. And believe me, Bogotá surprises everyone who visits it.
Stay connected throughout your trip!
buy it here your internet chip for Bogotá with 10% discount from America Chip.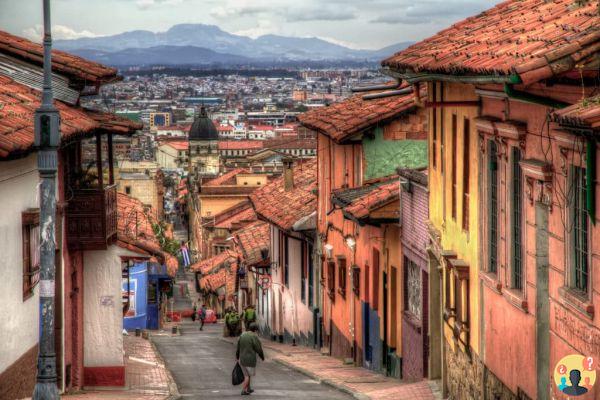 Things to do in Bogota
A good start to put on the to-do list what to do in bogota is to discover the Historic Center – or La Candelaria neighborhood. Between one cafe and another, whether in Juan Valdez, in renowned cafes such as Café Ibáñez or the award-winning Café San Alberto, walk and get lost in the colorful streets of the historic center.
Still in the center Bolivar Square in Bogota, you will find the Palace of Justice, the Congress, the City Hall and the Main Cathedral of Bogota. And of course, be sure to visit the city's main museums Gold Museum and the Botero Museum. on the outskirts of Plaza Quevedo's fountain there are beautiful and colorful murals.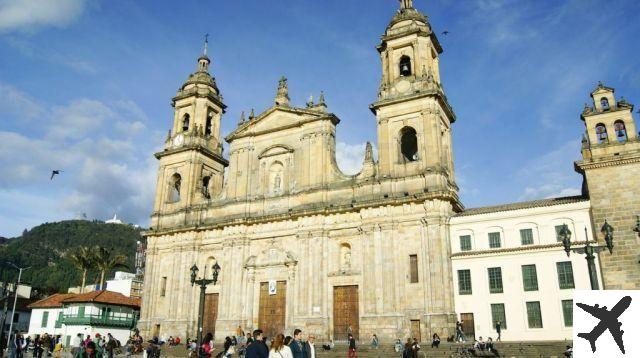 More tours in Bogotá
A little further away from La Candelaria is the Pink Zone, the modern district of the city. here is the Zone T – a pedestrian area with many stores of international and world-renowned brands. In addition to being an escape from the hustle and bustle of the historic center and a good place for shopping, there are good bars and restaurants – ending a day of touring here is a good suggestion.
If you happen to be in Bogotá on a Sunday or Monday of public holiday, from 9 am to 17 pm, don't miss the Mercado De Las Pulgas De San Alejo. It is an open-air fair with very interesting pieces, including many old ones, a fact that attracts many collectors. It is a very interesting place to discover.
If you are interested in more details about what to do in bogota, read the full post with other must-see sights in the city. There you will find tips for other sensational tours, such as the Salt Cathedral of Zipaquirá, among others.
>> Read more about Things to do in Bogotá
Don't waste time and book your Bogotá itinerary now!
Access the main city tours and book your tickets at GetYourGuide.
Transport in Bogotá Colombia
A busy capital with a bit chaotic traffic, especially at peak times. That's Bogota. Public transport works and you can move smoothly from one destination to another – you can even use the bus to go from the historic center to Montserrat, without any problems.
The only city in the country with a metro system is Medellín. Therefore, in Bogotá, the BRT (Bus Rapid Transit), also known as Transmilenio, helps alleviate the flow of the nearly seven million inhabitants. The buses are articulated and have an exclusive lane to circulate.
If the Transmilenio doesn't reach its destination, don't worry, because the busetas will certainly arrive. Don't be alarmed by the name, because that's what the small buses and public transport vans are called there. Unlike the BRT, there are no dedicated lanes here, so traffic can take time on your journey.
Yellow Taxi and Uber are other options for moving around the city. I do not recommend taking a taxi directly on the street. If you want, ask the hotel for you, to have a better guarantee that they won't trick you. However, even so, be sure to pay attention to the value of the taximeter.
Uber is worth it for short trips and off-peak hours, as being stuck in traffic will be more expensive. It is a good alternative to leaving the airport, but you can also take the yellow taxi line or arrange a transfer with your hotel.
Is it dangerous to travel through Colombia?
Colombia has experienced a marked period of conflict in the past, but is currently not considered a dangerous place to travel. In the past, there were many disputes between government forces and the FARC (Revolutionary Armed Forces of Colombia). In addition, Pablo Escobar also terrorized the country.
This era of guerrilla warfare lasted more than 50 years. A past that cannot be erased, but that gradually lost space. Fortunately, today's Colombia is a much more stable and peaceful country, with security not unlike España. For this reason, being a little careful is always recommended, especially not to go through blows.
Always be careful with your luggage, wallet and valuables, especially in large cities and capitals. Be aware of the prices charged, with the running of the taximeter, and don't be fooled by scammers.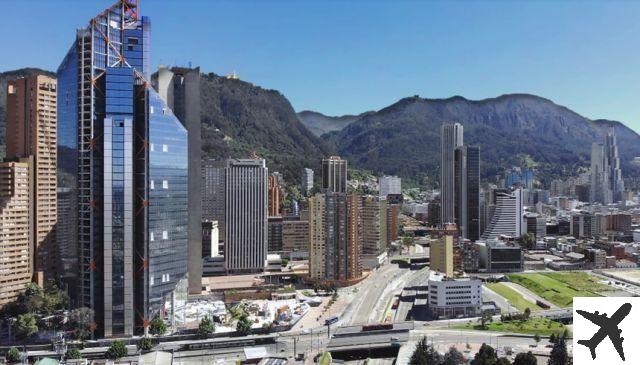 Documentation and Information
Here is some basic and important information about Colombia.

Viewed
Spaniards do not need a visa for a trip of up to 90 days. In addition to the passport, it is possible to enter the country with an RG, as long as the document was issued less than 10 years ago and is in good condition. It is not possible to enter with a driver's license.
If you have any problems with your documents during your trip, visit the Spanish Embassy in Bogotá Colombia. Below you can find the address – and it's worth walking around with it written down somewhere easily accessible, which you won't lose sight of.
Address: Calle 93 #14 – 20, Floor 8
In-person service from Monday to Friday from 9 am to 12 pm and from 14 pm to 17 pm.
Email: [email protected]
Emergency telephone (24h): +57 310 809 6169
Site: http://bogota.itamaraty.gov.com/pt-br/
Want to find cheap flights to Bogotá?
Find flights with discounts of up to 35% on Promo Tickets.
Vaccines
The Yellow Fever vaccine is mandatory, so have the International Vaccination Certificate handy. And be aware: you need to get the vaccine at least 10 days before the date of shipment.
Bogota travel insurance
Taking out travel insurance for Bogotá is an excellent way to ensure a smooth trip and avoid worries. Having the assistance of insurance gives you the peace you need to enjoy your destination and know that you have support if you need it. Also enjoy our Insurance Promo discount coupon. - SEE PRICES
currency and exchange
O Colombian peso is the official currency of the country. The values ​​and notes of the coins are very different from Brazilian ones, so don't be alarmed when you get there and find notes of $1.000, $2.000, $5.000, $10.000, $20.000 and $50.000, and coins of $50, $100, $200, $500 and $1.000.
A good tip is not to change money on the street. There are exchange offices, banks and hotels in the city that exchange for local currency. The Jornal Portafolio website publishes the exchange rate against the dollar daily – something that is worth keeping an eye on, so as not to end up hurting the exchange rate.
Credit and debit cards are accepted at many establishments. But even if you prefer to travel only with the card, having cash on hand can come in handy. Some restaurants, small shops and street food generally do not accept cards.
Other possible uses
The country's time zone is GMT-5, which corresponds to two hours less than Brasília time – the same in effect in Acre.
The plug connector is Type B, so it's worth investing in adapters to take on the go.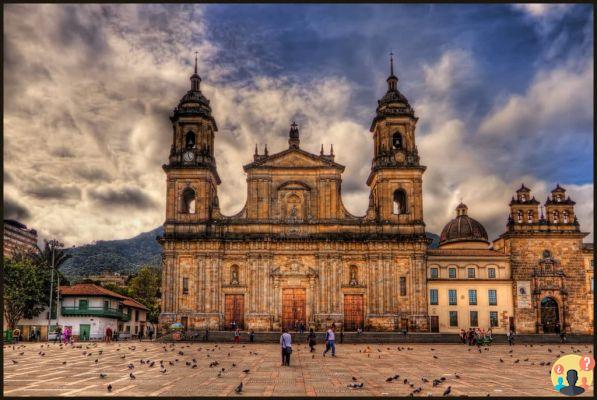 Where to stay in Bogota
Bogotá is a capital with a wide variety of hotels, hostels and apartments, and so many options make the selection a little difficult. There are lodgings from the most luxurious to the most economical; from private suites to shared rooms. It can please all tastes and pockets.
The best and most interesting neighborhoods to stay there are: La Candelaria, Zona Rosa and Chapinero.
Staying in the historic center, in La Candelaria, is the best way to be within walking distance of the city's main attractions such as the Oro Museum, the Botero Museum, Cerro Monserrate and the Cathedral. A good indication here is the Ibis Bogota Museum or Explore Hostel.
Another interesting neighborhood in Bogotá is Zona Rosa – almost 50 minutes away by bus from the historic center. The buildings are new and modern, there is a wide range of shops, bars and restaurants. It is in this neighborhood that Zona T is located, one of the tourist attractions in Bogotá, an area dedicated to pedestrians and with a very exciting nightlife.
An option for those looking for a quieter place is Chapinero, a quieter neighborhood located between the Historic Center and Zona Rosa. In this region there are good options for accommodation, a wide variety of shops and restaurants. A tip is the Radisson Bogota Metrotel.
Below are some accommodation recommendations:

hotels in Bogota
Radisson Bogota Metrotel: It is located in the Chapinero neighborhood, close to the Zona Rosa in Bogotá. It is a great option for couples, with large rooms and private bathrooms. Take advantage of the SPA service and airport transfer offered by the hotel – value not included in the daily rate. Wi-Fi access is free.
Ibis Bogota Museum: four star hotel very well located – close to the National Museum, in the center of Bogotá. In addition to the location, the service is often praised by guests. Wi-Fi access is free.
Explore Hostels: offers options for shared rooms, dormitories, double and family rooms – up to four people, in the historic center. In addition, the atmosphere is relaxed, the rooms are spacious and comfortable. Breakfast is served daily, but charged separately. Wi-Fi access is free.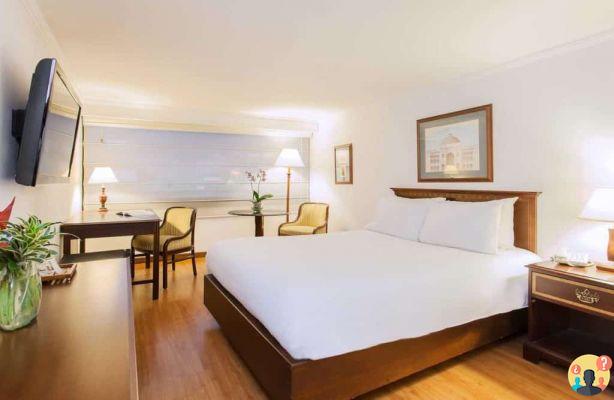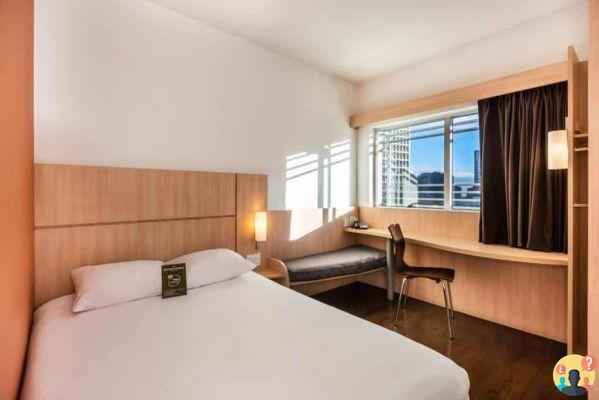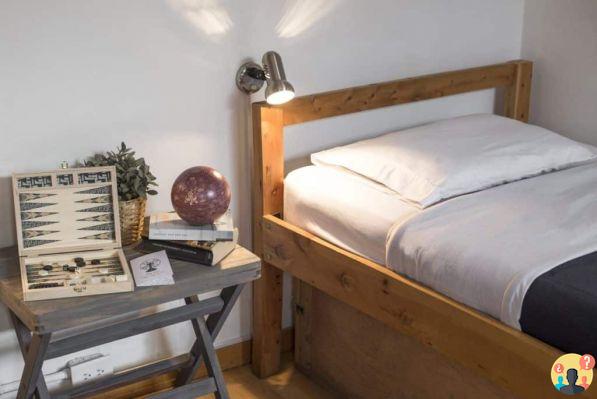 The city is one of the most complete in Latin America, and surprising to discover. Did you like the tips from Bogotá, Colombia? Comment here!