In this post we tell you everything about each of the regions, from the best cities in Portugal to live in to charming cities outside the typical tourist route.
Cities in Portugal need to be on your bucket list. Not only because they are some of the most affordable destinations in Europe, but also because it is possible to visit them in less than ten days, knowing the main tourist attractions in the country.
Travel insurance is mandatory in Portugal!
Won't forget to hire yours, huh? use the coupon FORTRAVELOVERS and get 5% off.
Click here and buy it now!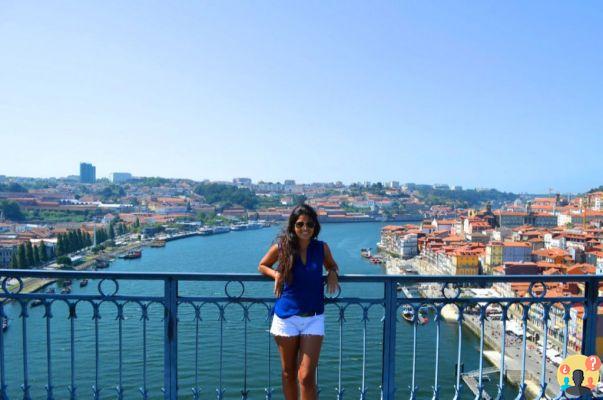 Portugal cities map
If you think about living in Portugal, then know that the biggest cities are Lisboa e Porto. This is where companies and most of the Portuguese population are concentrated. They are just two and a half hours away from each other and close to other tourist spots worth visiting. The advantage of being a small country is that you can easily leave the city on the weekend to discover other wonderful places there.
The cities of Portugal to visit one day
Lisbon, the Portuguese capital, and the city of Porto are mandatory stops. But other cities like Coimbra, Faro and Évora will also make your trip unforgettable. You just need to book your flight! Check here the best time to go to Portugal.
Best cities in Portugal to live
Lisboa
The best cities to live in Portugal, Lisbon is definitely on the list. The sunny capital of the country is getting more and more beautiful, with several buildings and streets recovered. The Ribeira das Naus, a walk along the Tagus River that goes from Cais do Sodré to the Historic Center, is a great example of this. Other places have been transformed into creative hubs, with super cool start ups, shops and cafes, as is the case with LX Factory. In addition, there are always incredible exhibitions and shows taking place in the city's museums and concert halls, and several trendy restaurants, such as in Bairro do Avillez for example.
There are more and more attractions for tourists too, which in turn is reflected in the cost of living in the city. Because of this, many locals are moving to the periphery neighborhoods. But those who live in the city like to stay in the regions of Campo de Ourique, Lapa, Avenida de Roma and Avenidas Novas. There you can do everything on foot or by public transport, as they are very central neighborhoods and in Lisbon it is relatively easy to get around. Just fifteen minutes from the city center, it also has great beaches to go to in the summer or for surfing.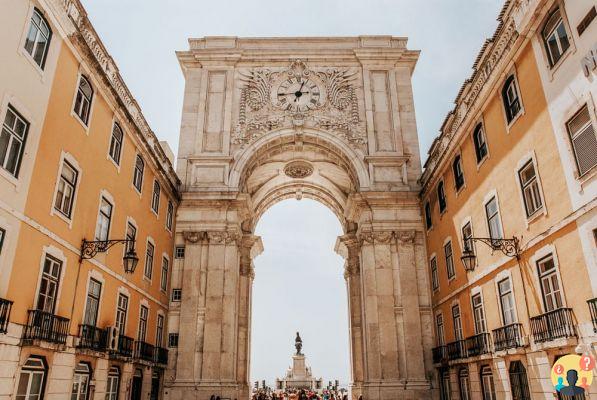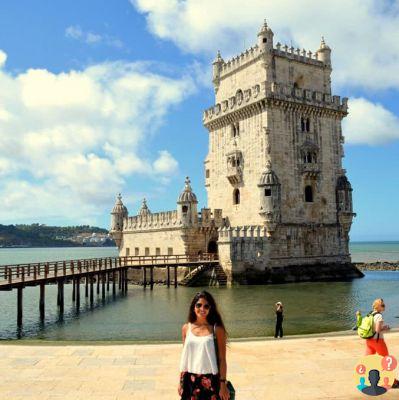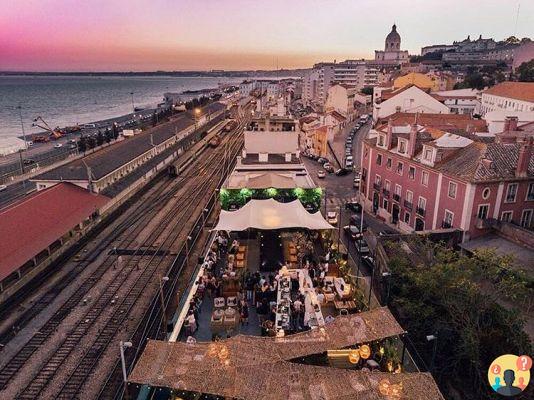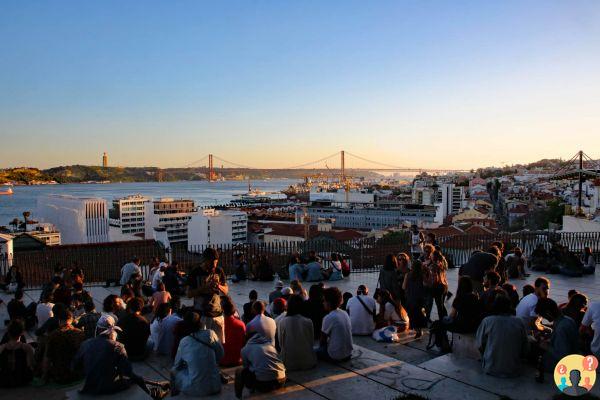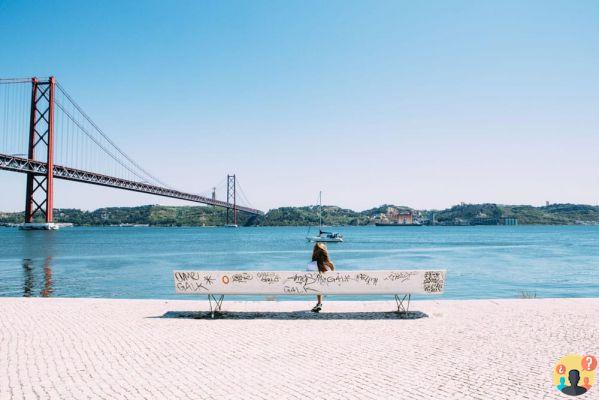 One of the great advantages of Lisbon is that the Portuguese city is in the center of the country. So it is easy to move to any other part. By car, both to the region of Algarve beaches, no sul, as for a Porto city, in the north, it takes you two and a half hours. In addition, it is super close to must-see sights, such as the national palaces of Queluz, Sintra and Mafra. To know everything about Lisbon, and the what to do for 1 to 5 days in the city, take a look at this other post here
We still help you find accommodation in our post see here Where to stay in Lisbon: from cheap to luxury in the best neighborhoods of the city
Find more than 5000 accommodation options in Lisbon at great prices here
Cascais
For those who love to live near the sea ​​and enjoy the beach at the end of a working day, the place to live is Cascais. The city is known for its relaxed lifestyle, where families and more recently retired French and Brazilians live. It's a cove of houses and condominiums with gardens, where people do a lot of neighborhood life, walking to the bakery, the market and the beach.
For those who work in Lisbon, just take the train that takes thirty minutes to Cais do Sodré, in the center. It is also next to Serra de Sintra and some of the best beaches in the region, such as Praia do Guincho and Praia Grande.
We made a post with all the tips for Cascais, super complete! Read here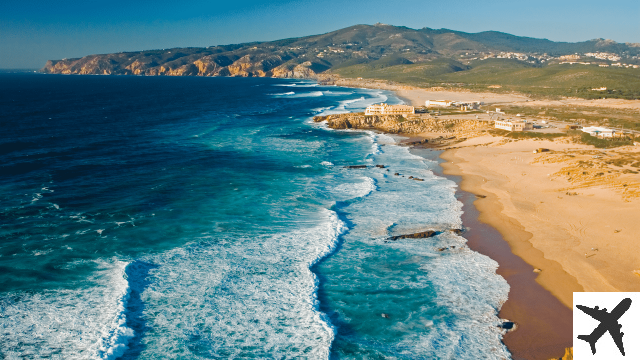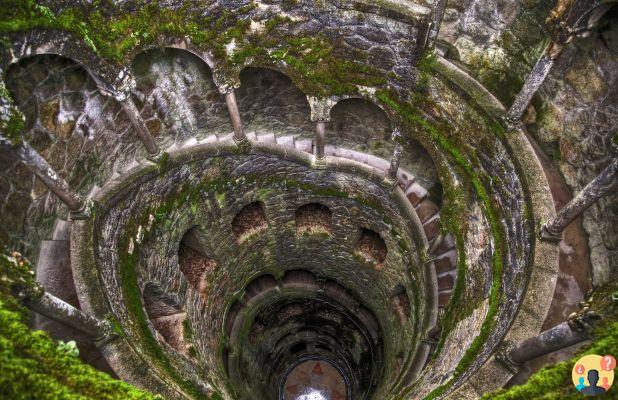 Porto
The city of Porto, in the north of Portugal, has received more and more people from abroad wanting to live here. And it is no wonder, since the second most important city in the country, has a lively vibe that runs through the streets of the beautiful historic center. In fact, the labyrinth of old houses along the Douro River – called Cais da Ribeira – was even considered a UNESCO World Heritage Site. The city's gastronomy is also a highlight. see here where to eat well and cheaply in the city beyond of the best rooftops and bars in the city of Porto that should also be on your to-know list.
Locals prefer to live by the sea, at Foz do Rio Douro, in Matosinhos or across the river in Vila Nova de Gaia. To live in the center, in the neighborhood of Cedofeita or Boavista for example, the ideal is not to have a car as it is not easy to park. And in fact, you don't even need to, because the city is small and easy to find your way around. To know everything about the tourist attractions, we have prepared a guide with all the tips with what to do in Porto in three days.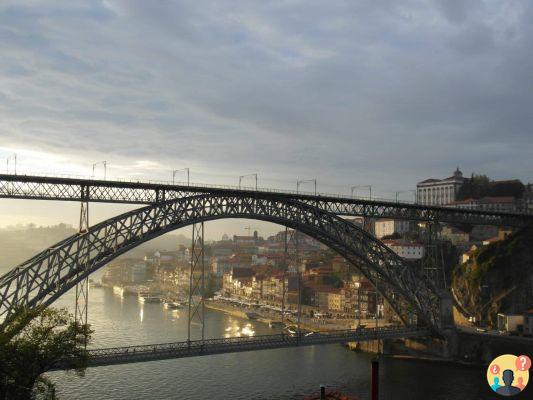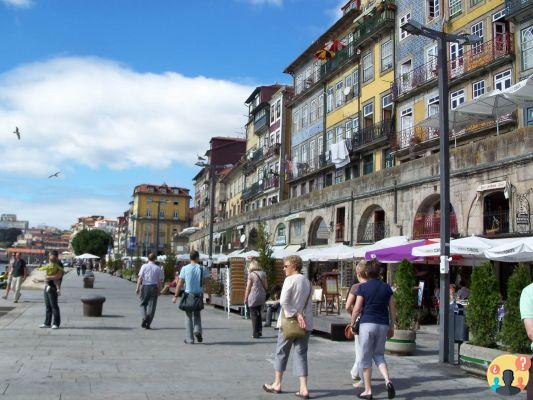 As it's the largest city in the North, it's a great base for exploring this region of the country and even popping into Spain, an hour from Porto. If you are in Porto, an incredible experience is visiting the vineyards in the Douro Valley. Also be sure to taste the typical dishes in the villages of Minho and Trás-os-Montes and visit some must-see historic cities, such as Guimarães, Viana do Castelo and Bragança.
See also other features Where to stay in Porto with tips on the best neighborhoods with prices for all budgets.
Here at Booking you will find the best prices for accommodation in Porto, click here and see more
Coimbra
Coimbra is known for having the first Portuguese university, and one of the oldest in Europe. Everyone has heard of this magnificent university. The city has a very marked student and artistic environment, always with festivals and celebrations taking place there.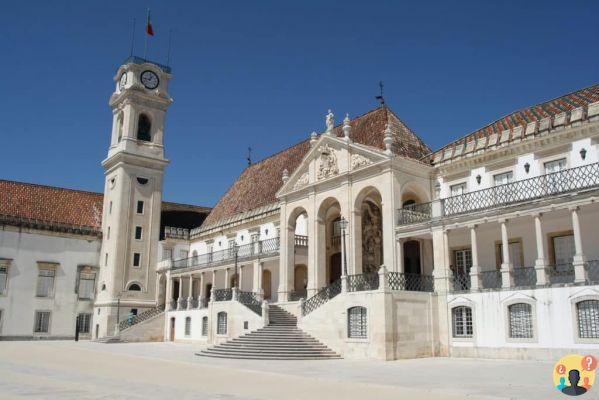 Furthermore, it is also one of the most beautiful cities in Portugal. Built on top of a hill on the banks of the Mondego River, the best place for students to live is in the upper city. Everything is close by and it is super pleasant to walk through the medieval streets, which date back to the Arab occupation in the XNUMXth century.
Strategically located in the center of the country, it was once the capital before Lisbon. In fact, they are separated by only two hours by car. It takes only an hour to get to Porto and it is also possible to reach both places by train.
We tell you more about what to do in Coimbra in this post Coimbra Portugal: 10 unmissable tips on what to do there
The biggest cities in Portugal
The big cities, where most of the population is concentrated, are located on the coast bathed by the Atlantic Ocean. Here, we tell you which are the biggest cities in Portugal by region.
South Region: Lisbon, Sintra and Cascais
The largest is Lisbon, the Portuguese capital, where the main companies and services are located. Soon after comes Sintra, the mountain range that is only 30 kilometers from the first. The lifestyle between the two is quite different, one being totally cosmopolitan and the other more rustic. It's super easy to get from one to the other and the cost of living is much cheaper outside the capital, one of the reasons why so many people choose to live in Sintra and work in Lisbon.
Be that as it may, it is always worth visiting both cities so as not to miss out on some obligatory points, such as the Vacation Specials in Sintra and the Jeronimos Monastery in Lisbon.
Read more in our post Sintra Portugal: What to do, Where to eat, hotels and much more!
Cascais also enters the top 5 of Portugal's biggest cities and it's not hard to see why. The quality of life where all the streets lead to the sea is incomparable. Living there, you can take a walk on the seawall or take a dip in the sea before work. And if he is in Lisbon, the good news is that there is a train that arrives in the city center in 30 minutes.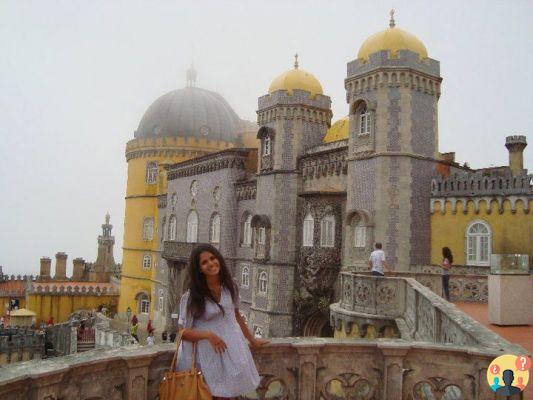 Northern Region: city of Porto and Vila Nova de Gaia
Going up the Portuguese coast to the North of the country, there are two other big cities: Porto and Vila Nova de Gaia. They are right in front of each other, one on each side of the Douro Valley. If you've visited the city of Porto, you've probably been to Vila Nova de Gaia too. This is where the Port wine cellars are located, which you can reach on foot across the D. Luís I Bridge.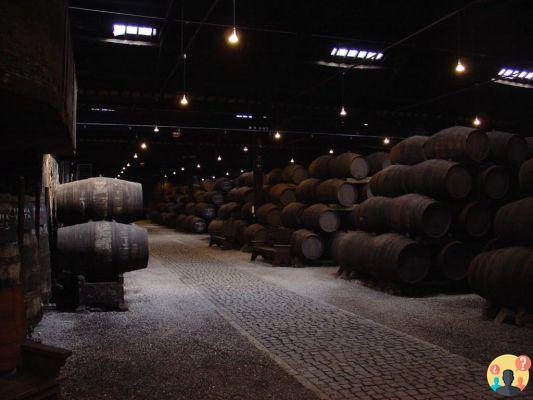 Despite the wetter and colder climate, many Portuguese live in the north of Portugal because that's where the big industries are. In addition, the city of Porto has attracted many start ups and tech companies over the years. Making it more and more interesting and bustling, with a huge variety of nationalities moving there.
My friend and Travel Tips columnist Virginia Falanghe tells all about her tour through Portugal, passing through these regions. There she gives great tips on what is worth visiting in each place, where to stay and what to eat, take a look!
Portugal small towns and their great charms that you need to know one day.
In addition to the main cities where the Portuguese live, there are other smaller cities that you need to know. Despite their size, they are full of history, tradition and charming corners that we are sure you will love.
Setubal
Setúbal, for example, is an ideal small city to visit in a day. The region is beautiful, framed by the Arrabida Natural Park and beaches with crystal clear water. A very nice tour to do there, is to cross the Sado River by ferry to get one beach in troia in the summer. On the way, keep an eye out for dolphins that always appear to welcome you.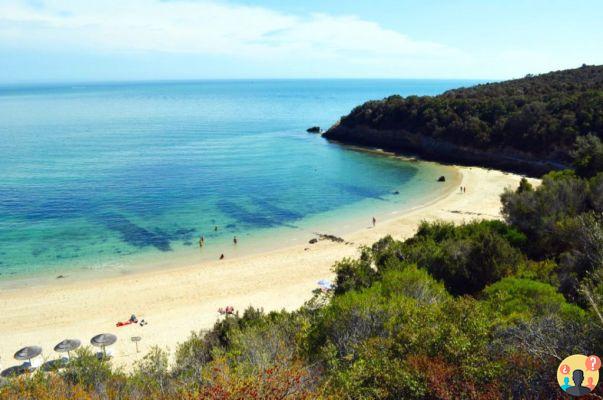 Tip: If you have a car, park it in Setúbal and take the catamaran. The ticket costs 6,75 euros and includes the return trip. It only takes passengers and stops at the Tróia Marina, from where you can easily reach the beach on foot. If you choose to take the car, the ferry ticket costs 15,20 euros and you need to drive to the beaches. On the way back, don't miss the fried cuttlefish, the traditional dish from Setúbal that is delicious!
Compare the best prices to rent a car from over 100 rental companies with Rentcars! And you can still pay in up to 12 installments
Aveiro
Another city worth putting on your itinerary is Aveiro. Full of typical boats sailing through the canals, it could be the Venice of Portugal. There are several tourist attractions around there that you cannot miss. Like Costa Nova, a fishing village and striped houses that are cute. And the Vista Alegre Museum, where Portuguese porcelain was born. Find out more about the history of this tradition in our post "The 20 main tourist attractions in Portugal to put on the itinerary"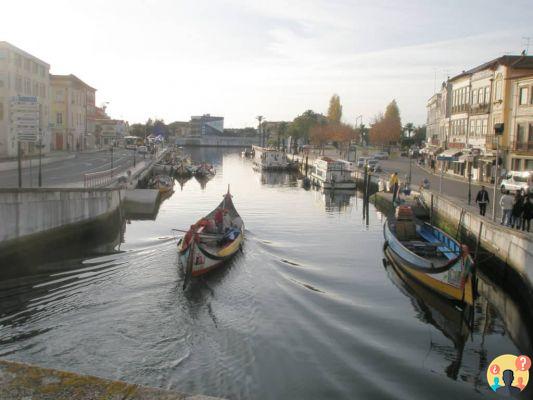 Évora
Despite being small, Portugal is a country with an incredible variety of landscapes. One of the most bucolic and rural is the Alentejo landscape, with endless fields and olive trees sprouting here and there. Therefore, you cannot miss visiting this region in the south of Portugal, made up of the country's oldest traditions, starting with the Alentejo cuisine.
The ideal is to stay in the city of Évora and explore everything around from there. Located 130 kilometers from Lisbon, this city is full of monuments and points of interest. This is where the famous Chapel of Bones and the Temple of Diana, classified as a UNESCO World Heritage Site.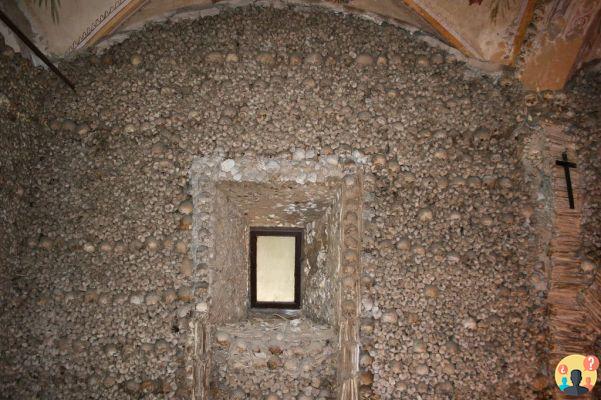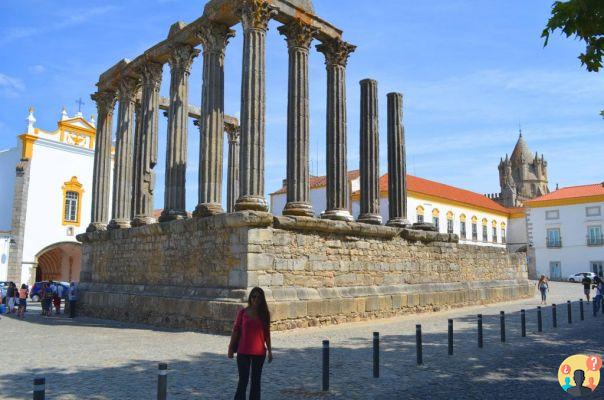 Tip: Set aside one day for a leisurely stroll around the city and another for a roadtrip through the nearest towns and villages. Put the village of Reguengos de Monsaraz, where it is bathed by the Alqueva Dam. This is where Herdade do Esporão is located, where you can take a tour of the vineyards, discovering everything about the production of one of the best Portuguese wine and olive oil houses.
Here you will find great accommodation options in Évora
Guimarães
Located 60 kilometers from Porto, Guimarães is one of the most charming cities in northern Portugal. With more than a millennium of history, this is the cradle of the Portuguese nation. Visit the castle, where D. Afonso Henriques – the first king of Portugal – fought the battle that expelled the Galicians from the Condado Portucalense. stroll through Palace of the Dukes and have lunch at Largo da Oliveira, where you have several options of typical restaurants. When visiting this region, be sure to stop by Braga, just 25 kilometers away. Braga is an already bigger and more cosmopolitan city, where many people who work in Porto live.
For more cool tips, take a look at this article. "Portugal Tour: 13 places you cannot miss", where our columnist Virginia Falanghe writes about her experience visiting Guimarães.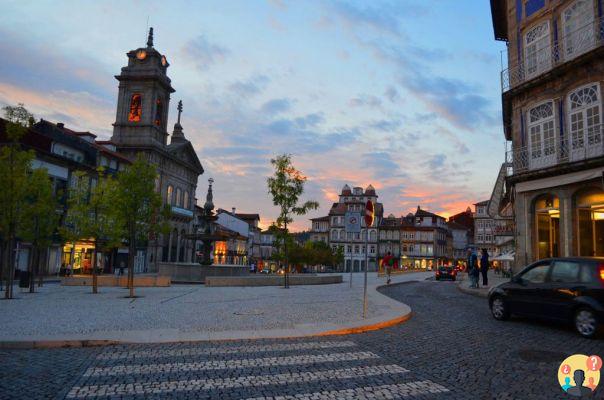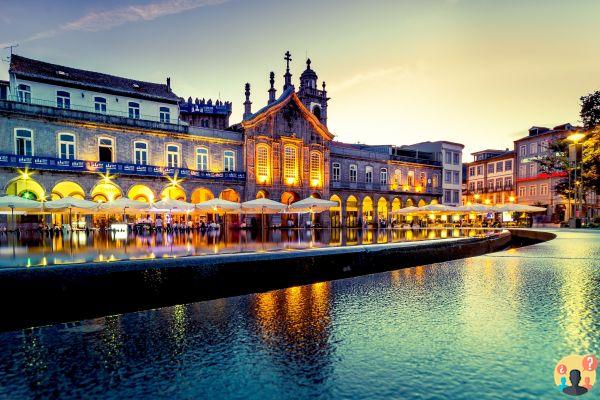 Faro
In the south of Portugal, don't miss Faro, a charming city that seems to have not yet been discovered by tourists. However, the capital of the Algarve is well worth visiting. Take a stroll through the old alleys of the "Old City", entering imposing hair "Village Arch", visiting the Cathedral and enjoying the best view of the beautiful Formosa River that bathes the city.
Faro is also a great base for those who want to discover the many wonderful beaches in the region. So staying there, include in your itinerary the beaches of Tavira, Carvoeiro and Benagil.
To get to Faro from the center of Lisbon, you can go by plane, car or take a train that takes less than three hours. Tip: Between plane and train, prefer the latter because it arrives right in the center of Faro, thus avoiding spending on taxi from the airport, which is six kilometers from the city. The train ticket costs on average 25 euros, depending on whether you prefer to go in first or second class.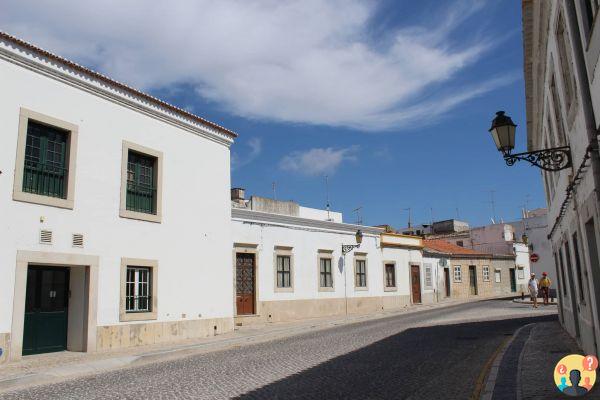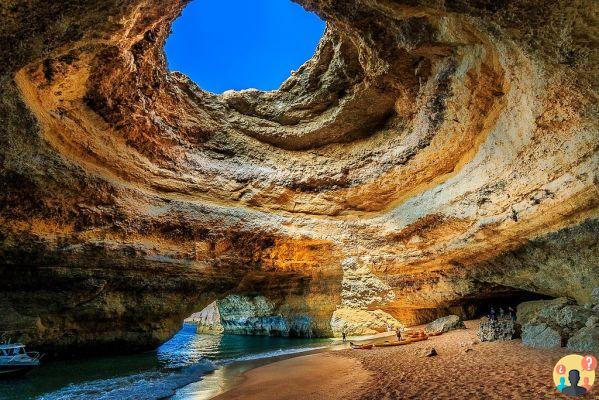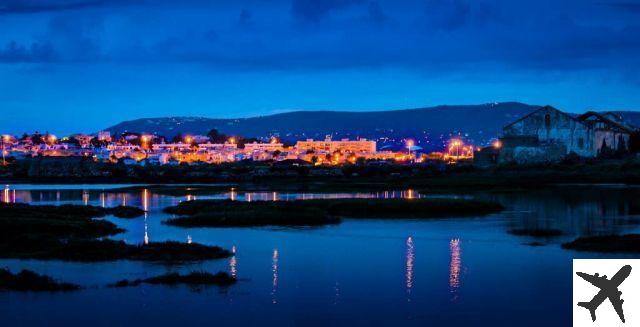 Now that you know which cities in Portugal you need to visit, comment below what you think of them at the end of your trip!

Did you know that it is mandatory to take out insurance when traveling to Portugal?
If you were thinking about traveling to Europe without travel insurance, be aware that this can become a problem at the time of immigration. So it is good to note a very important tip for those who are planning a trip there: Travel Insurance for any destination in Europe is mandatory.
The reason? It is the Schengen Treaty, which establishes free movement and mandatory travel insurance in 26 European countries. Since we plan so much for the holidays, we create expectations, we invest money, it's not worth risking any setback that could ruin it all. You can check out the stories of our columnists who tell why it is worth taking out travel insurance.
To find good travel insurance deals, we recommend the website Promo insurance. It compares the prices and coverage of the main insurance companies in the world, such as SulAmerica, Assist Card, GTA, Affinity, among others. There, you can check the policies that most have to do with your trip and hire the one you think is best.
As we really like this tool, we got a 5% discount on Insurance Promo for our readers! Just use the coupon FORTRAVELOVERS on the website by clicking here.
Travel Insurance: Europe
UA 40 SPECIAL WORLD Medical assistance USD 40.000 Lost luggage USD 1.200 (SUPPLEMENTARY) R$ 21/is*
AC 35 EUROPE Medical assistance EUR 35.000 Lost luggage EUR 1.200 (SUPPLEMENTARY) R$ 25/is*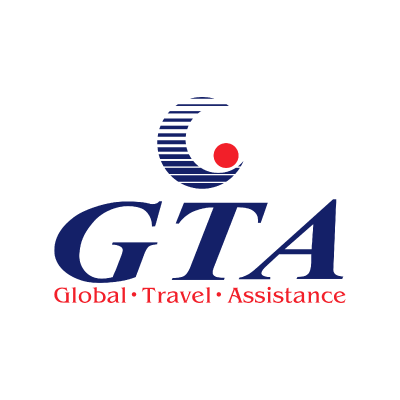 GTA 60 SLIM EUROPE Medical assistance USD 60.000 Lost luggage USD 1.200 (SUPPLEMENTARY) R$ 17/is*
*Value for 7 days of travel. Select the desired plan!
Receive a SIM card at your home in España and use unlimited Internet in Portugal and throughout Europe
Are you also tired of only being able to use your cell phone at points that you find Wi-Fi free during the trip? And having to pay per day to be able to use a GPS in the rental car on the trip?
We couldn't take it anymore, especially because we wanted to post real-time photos of our trip on social media. In addition, Google is a great ally to find what we need while on vacation, such as information and places, and you can't just use it where you have Wi-Fi.
So we discovered one of the best solutions to end this problem, that you will no longer have to spend hours of travel in phone stores in the country, speaking an unknown language to get a SIM card. This is one of the tips we love to give our readers: America Chip.
Write it down: The company sends an international Chip to your home in Spain. When you're on the plane, just change your Brazilian SIM card for this international one. You will arrive in Portugal with unlimited internet, using your cell phone at will, as you use in España.
Arriving in Portugal, you can use it all day, anywhere in Europe. You'll save on GPS rentals, Skype credits, and you'll still be able to use social networks, Google, or search for anything on the internet all day. In addition, you can still call your home to send travel news as many times as you want via WhatsApp or Facetime.
Plan your trip:
Get started now by booking your hotel in Portugal through Booking.com

Use our FORTRAVELOVERS coupon and guarantee 5% off your travel insurance at Seguros Promo

Want to find cheap tickets? Find flights with discounts of up to 35% on Promo Tickets

Rent your car at Rentcars! Installment up to 12X, paying in reais and without IOF!

Also don't forget your international mobile phone chip and leave España with unlimited 4G internet

Skip the lines for attractions, buy your tickets on GetYourGuide here
Read more:
The 20 main tourist attractions in Portugal to put on your itinerary
Portugal itinerary: 13 places to visit
The best parties in Ibiza in the summer
Backpacking Europe: everything you need to know to organize a
What to Pack: 17 Items You Can Never Forget
What is the best travel insurance for Europe?
Best Ibis in Lisbon – See good options for accommodation
Aveiro Portugal – Tips from a Portuguese woman to get to know the best of the city