Are you visiting the Portuguese capital? So here's what to do in Lisbon, even if you're just passing through.
We have the best tips for those who only stay 1 day and want to get an idea of ​​the vibe of the city. And also for those who will stay from 2 to 5 days and are looking for what to do in Lisbon. From tourist attractions, to restaurants and shops, here's everything you need to know to make the most of your trip to Portugal.
The city of Lisboa It is a mandatory stop for anyone visiting Portugal. Not only because it is here that you have the best restaurants and shops, but it is also where you will see how traditions are present in the daily life of a modern city.
First of all, it is worth mentioning the Lisboa Card, which is a card that includes admission to museums and unlimited public transport for those who will stay from 24 to 72 hours in Lisbon. For more information click here.
In this post you will read:
What to do in Lisbon in 1 day

Belem neighborhood
Cais do Sodré and Alfama District
downtown Lisbon

What to do in Lisbon in 2 days

Chiado neighborhood
Bairro Alto
Prince royal

What to do in Lisbon in 3 days
What to do in Lisbon in 4 days
What to do in Lisbon in 5 days
What to do in Lisbon at night
What to do in Lisbon in January
What to do in Lisbon on Monday
Lisbon travel insurance
Receive a SIM card at your home in España and use unlimited Internet in Portugal and throughout Europe
Read more:
What to do in Lisbon in 1 day
If you are just making a stopover, we tell you what to do in Lisbon in one day. For those who are visiting for the first time, it is best to focus on 3 regions.
Belem neighborhood
Start your day with coffee at Pastel de Belém, to eat the most typical pastel de Belém in the world. There are several tourist attractions to visit and you can reach all of them on foot. Don't forget to go to Torre de Belém, to Jeronimos Monastery and the Monument to the São Tomé Discovery. From there, walk along the banks of the Tagus River and you will find the MAAT - Museum of Art, Architecture and Technology. This is a building of contemporary architecture that is worth seeing up close. Then cross the suspended walkway and go to the National Museum of Cars.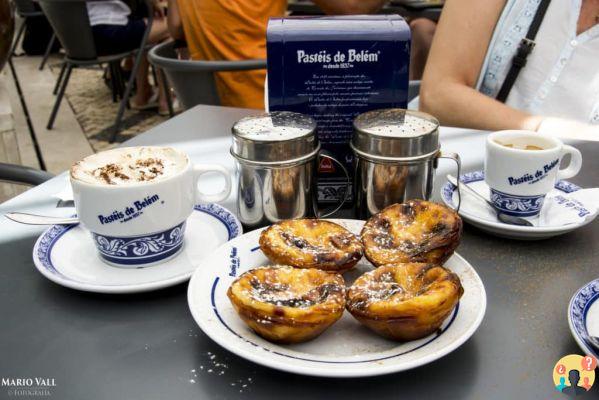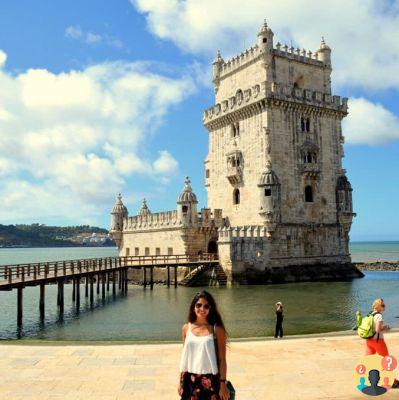 Cais do Sodré and Alfama District
At the door of this museum you can take tram nº 15, which will take you to the Ribeira Market at Cais do Sodré. #Tip: it's always good to have coins to buy the tram ticket.
At the Market, there is no shortage of options for lunch. It has stalls of Portuguese chefs, to taste the best restaurants in the city. From there, the best thing is to take a tuk-tuk, a cart that travels through almost every little street in the Alfama district. In an hour you get to know the neighborhood where the Castelo de sao jorge and Lisbon Cathedral.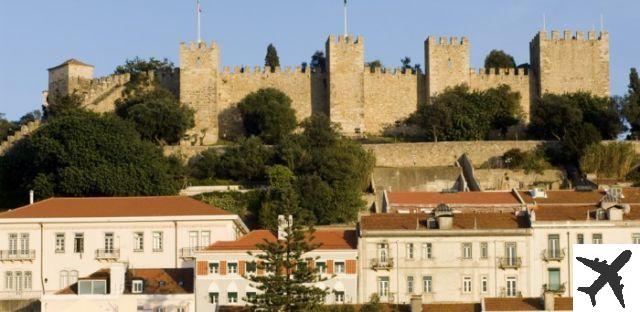 downtown Lisbon
In Baixa, the historic center of the city, walk along the Augusta Street to Commerce Square. Also go through Santa Justa Elevator. Take the opportunity to visit some of the oldest shops in Lisbon, such as Figueira Square Market. It will be hard to resist so many wonderful cheeses and wines.
Before going to the airport, take the opportunity to visit or Nations Park which is next door. This is where the 1998 Expo took place and today it is one of the most modern neighborhoods in Lisbon. After visiting the train station Calatrava, go to the edge of the river. That's where the Lisbon Oceanarium, one of the best in the world, and where you have the best view of the Vasco da Gama bridge.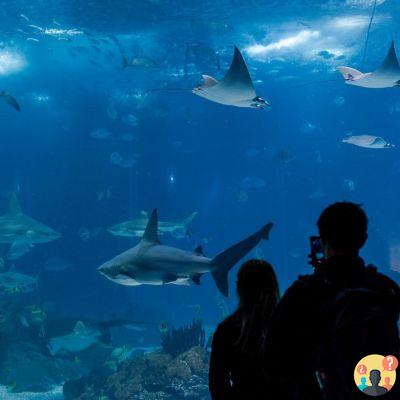 What to do in Lisbon in 2 days
If you have an extra day, it's great to get to know the Portuguese capital a little better.
After doing the tours of what to do in Lisbon in 1 day, now it's time to add these tips. On the second day, stay at Chiado, Bairro Alto and Príncipe Real. This is where the coolest street commerce is, from big stores like H&M to local boutiques. #Important tip: take comfortable shoes, as it's for walking. These are also the coolest neighborhoods to stay in.
Chiado neighborhood
Meet Bookstore Bertrand, the oldest chain in Portugal, and have a coffee at the famous "A Españaeira" in Largo do Chiado. A few steps away is the store Vista Alegre, the famous Portuguese porcelain brand. Also take the opportunity to enter the ruins of Convento do Carmo, and see what remains of the great earthquake of 1755.
Bairro Alto
Passe no "Neighborhood of Avillez" and stay for lunch in one of the most characteristic restaurants in town. Believe me, eating here is one of the musts of what to do in Lisbon. Then enter the little streets of the Bairro Alto, where the neighborhood seems to have stopped in time. From there you can go to Rua da Bica, where is Bica Elevator which is a true postcard.
Príncipe Real
before arriving at Prince royal, take a break at Viewpoint of São Pedro de Alcântara. This is one of the best views in the city and is great to give you more of an idea of ​​the scale. arriving at Prince Royal Garden, a traditional portuguese garden, visit the shops around. This is one of the coolest neighborhoods, with trendy restaurants and emerging designers. To such an extent that they recovered an Arab mansion and turned it into Embassy Concept Store, where you can meet local brands.
End your day with a drink at one of the locals' favorite viewpoints, the Santa Catarina viewpoint.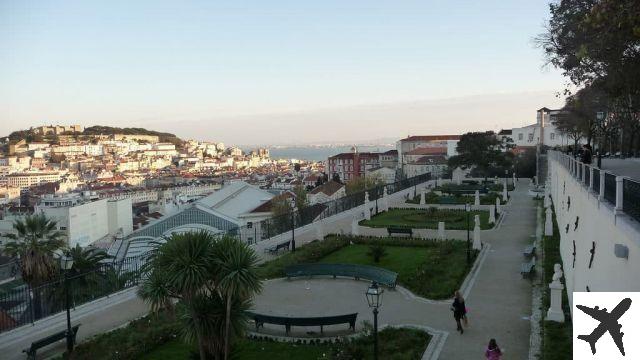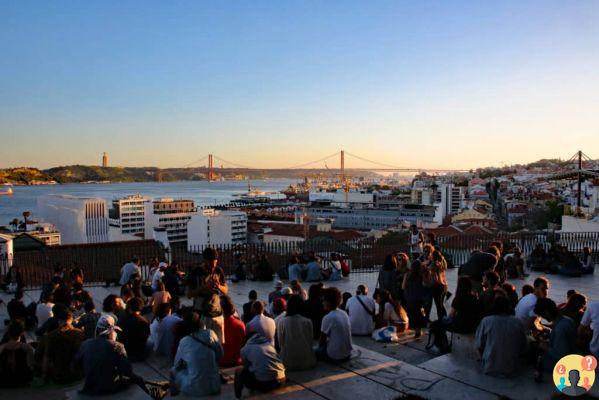 What to do in Lisbon in 3 days
The ideal is to be able to do everything calmly, so 3 days is enough to explore a little beyond the city center. And of course, our tips on what to do in Lisbon could not fail to include Cascais.
Cascais and Estoril
On the third day, take the train leaving Cais do Sodré and go to the end of the line, always on the sea side. Tip: buy the ticket at the train station itself. he will take you to Cascais, a beach village that is 40 minutes from the center of Lisbon.
In the style of the Côte d'Azur, notice the mansions on the beachfront as you pass the Estoril during the trip. #Tip: if you like to run or walk, get out at the train station Parede and walk the rest of the way along the boardwalk. Another option would be rent a car, and make this route in your own time with stops along the beaches.
Compare the best prices to rent a car from over 100 rental companies with Rentcars! (Pay in up to 12X! Pay in reais, without IOF)
Once you arrive in Cascais, explore the little streets of the center full of shops and cafes. visit the Condes de Castro Guimaraes Museum and Paula Rego's House of Stories, true treasures of Portuguese architecture and art.
Rent a bike and take a beautiful ride to the Guincho beach, passing by Hell's Mouth, which is a beautiful rock formation by the sea. Na volta, stop at restaurant Furnas do guincho and enjoy the freshest grilled fish and seafood.
Read our complete post about Cascais – Cascais Portugal – What to do, essential tips for Brazilians – by a Portuguese woman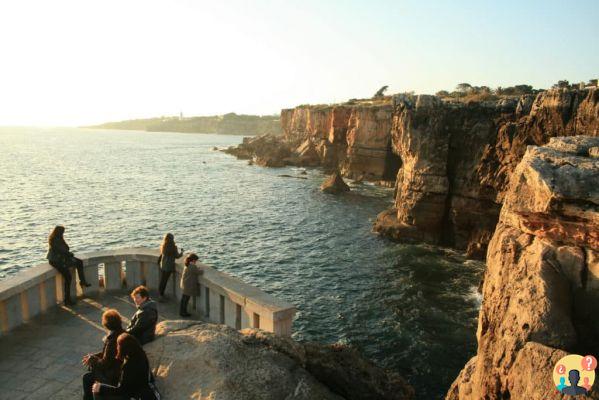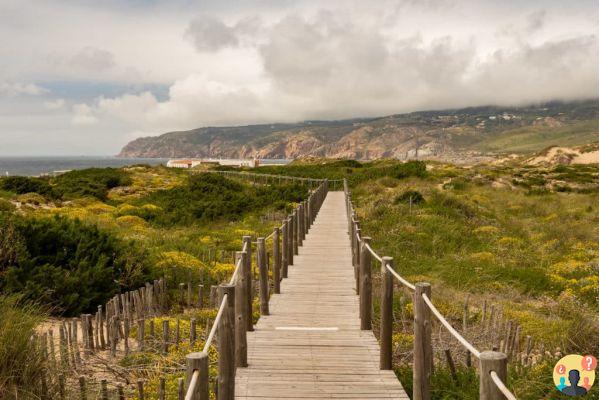 What to do in Lisbon in 4 days
After 3 days exploring Lisbon and Cascais, it's time to visit Sintra's Mountain. It is only 30 km from the center and you can go by train from Rossio station. #Tip: Avoid going late in the day, due to rush hour, and buy your tickets online here.
Sintra
Em Sintra has many romantic and even mystical places, as is the case of Vacation Specials and Pena, Seteais and Monserrate Palaces. However, it is also worth visiting the Castle of the Moors to see the stunning landscape with the sea in the background. #Tip: buy a single ticket, to visit all these monuments here.
For lunch there is the restaurant "Scrambled Broth" and for dessert, go to the pastry shop "A Piriquita". This is the best place to taste regional sweets: "Pillow" and "Queijada".
And if you're driving, end your tour at Cabo da Roca, which is a few kilometers away. This is the westernmost point of the country and the landscape of the sea and the mountains is simply incredible.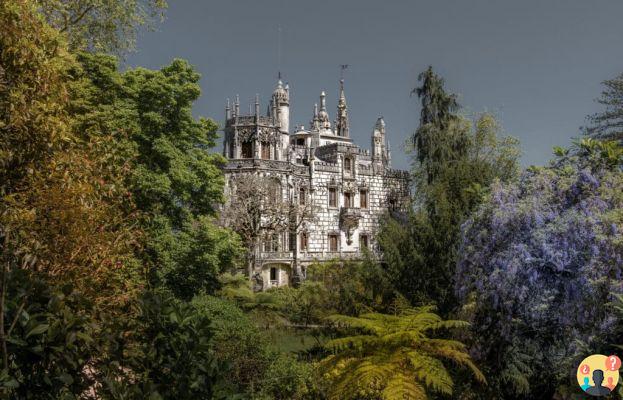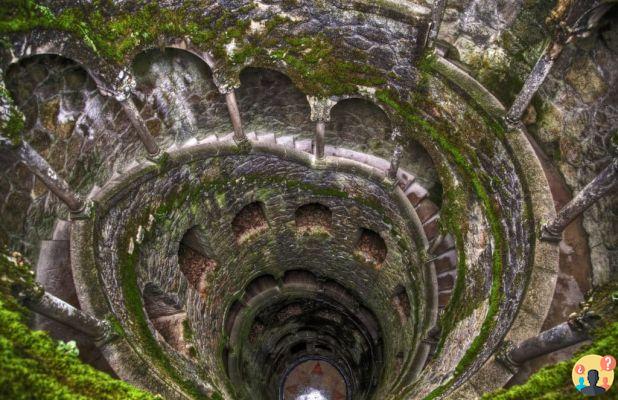 What to do in Lisbon in 5 days
If you have 5 days to visit, we have more tips on what to do in Lisbon, returning to the city. For those looking for local brands and unique and delicious coffees, there's no better place than LX Factory. This former factory complex has been fully renovated and is now a creative hub and startup hub. To get there, take tram nº 15 and get off at Calvário.
Another place you need to know is the Calouste Gulbenkian Foundation, located in the Avenidas Novas region. There are always classical music concerts and art exhibitions there, and the Gulbenkian garden is a real gem in the middle of the city. From there you can walk to the Avenida da Liberdade, going down the Edward VII Park.
For those who want to do shopping in Europe, Portugal is perfect. Everything is close and there is a wide variety of stores. THE Avenida da Liberdade this is where luxury brands like Louis Vuitton, Prada and Gucci are located. Besides that it's super nice to walk along the tree lane, until you reach the Rossio.
end the day aboard a sailboat, toasting with a glass of champagne at sunset. The tour lasts two hours and goes through the River Tagus, from Belém to Praça do Comércio.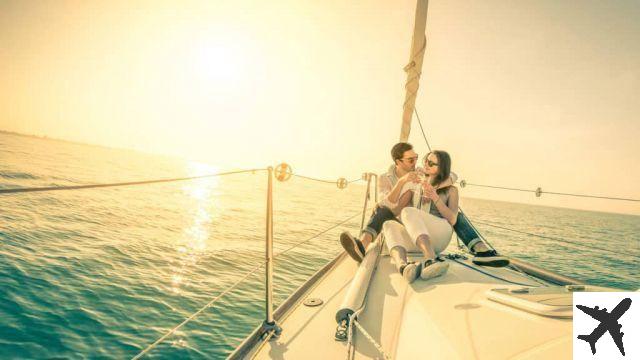 And so you don't get lost and don't forget any Travel Tips, we made a map for you:
What to do in Lisbon at night
Depending on what you're looking for, Lisbon has a lot of cool things to do at night.
If you prefer one more relaxed program, make a reservation at Clube do Fado – a restaurant with live fado. Or take a look at the agenda of the D. Maria II Theater and Coliseu dos Recreios, where there are always good plays and shows.
If on the other hand you want follow the action, there is no shortage of bars and rooftops for all tastes. The most sophisticated bars are the JNcWhat on Avenida da Liberdade, the Rive Rouge in the Ribeira Market and the SOUTH, in Belem.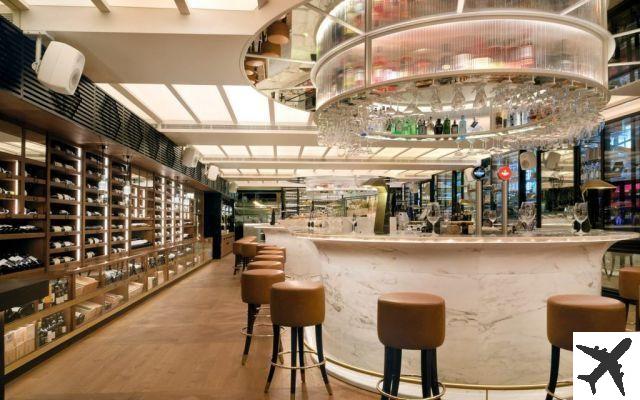 Then there are several cool rooftops, like the Top Terrace at Martim Monizthe PARK Bar, The Garden Rooftop, Rio Maravilha and Clube Ferroviário. Locals also usually meet at the kiosks around Lisbon for a late-afternoon beer. They are very typical, without much frills and usually without a bathroom. The liveliest ones are in the Príncipe Real garden, at the viewpoint of Sta. Catarina, in Largo de S. Paulo and in Ribeira das Naus, by the river.
for those looking bars to have a drink after dinner, the best option is the Rua Cor-de-Rosa and Bairro Alto. There is everything from commercial parties to specialist gin or champagne bars. People usually stay on the street, but the bars "Pension of Love" – an old brothel turned bar - e "The Good, the Bad and the Villain" are very successful. From Thursday to Saturday there are always people going out at night, which usually ends at dawn at the disco Fragile Lux, near the train station Santa Apollonia.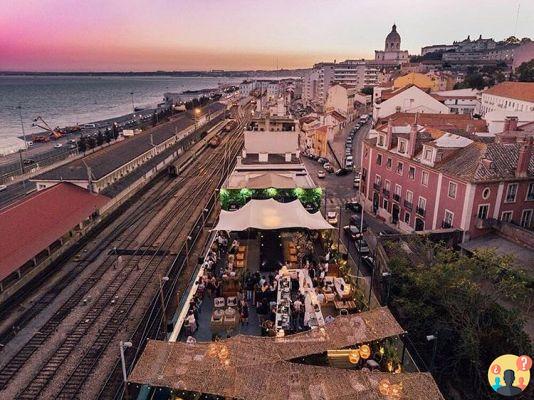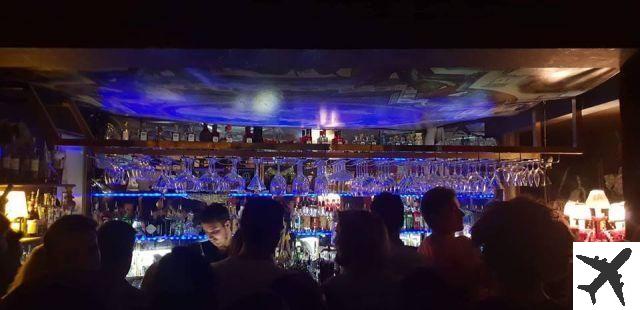 What to do in Lisbon in January
Winter in Portugal starts in December and lasts until March. So if you're planning your vtrip to January, see here what to do in Lisbon.
Temperatures in Lisbon vary between 8º C to 15º C in winter and it is very windy. This means that you may feel like you are getting colder. But the good news is that Portugal is one of the sunniest countries in Europe. So the days of blue sky with sunbeams in the middle of winter are very common in Lisbon. take the opportunity to have lunch at restaurants com places not outside, like or East West in Belém and the Furnas do guincho in Cascais. In fact, the latter is right above the sea, which in winter is more agitated, making the view even more incredible.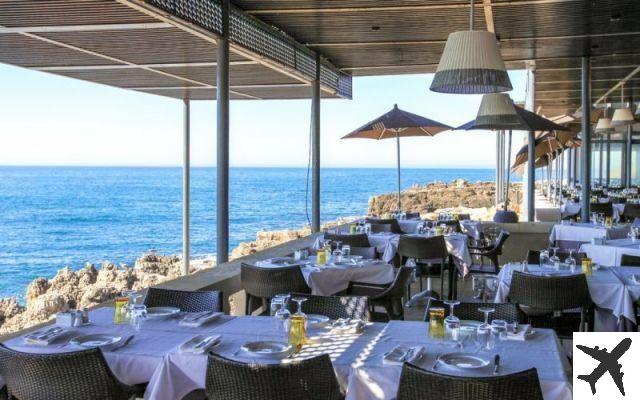 Incidentally, it is not for nothing that Portugal is on the world circuit of surfing championships. So if you like surfing, be sure to face the waves here. Just 15 minutes from Lisbon it is already possible to surf, on the beaches of Carcavelos and Wall which are on the way to Cascais. However, one of the best places to surf in Portugal is Peniche. It's 1h30m north of Lisbon and if you love the sport you can't miss it. #Tips: Wear a very thick rubber suit, as the waters in this region are cold. To check if the conditions are favorable, go to the Windguru website and search for your beach.


All our tips above are valid for January as well, and with the advantage of having fewer tourists. But if it's raining, which is also possible, focus your tour on museums, shops and restaurants.
Visit Lisbon Oceanarium, take your time viewing the exhibits at CCB and MAAT. O Oriente Foundation Museum in Alcântara is also a great choice, for example. It has several nice shops selling Portuguese products, which you can take the opportunity to visit in January.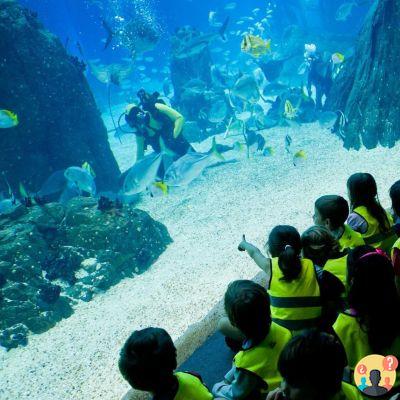 In Baixa you have the Canned Food Store and Benamor which is a brand of handcrafted beauty products. In Chiado there is the store of burel with pieces of decoration and clothing made of Portuguese wool, and the Ulysses glove shop where you can buy handmade leather gloves.
What to do in Lisbon on Monday
Mondays can seem monotonous, but for anyone visiting Lisbon there is always something interesting to do.
In the list of things to do in Lisbon recently entered an experience for those who like adrenaline. It is now possible to go up to Ponte 25 de Abril, where it has a new viewpoint overlooking the river and the city. After being on a platform with a glass floor, you have yet another unique virtual reality experience. The idea is for you to learn everything about the bridge, from its maintenance to the view from the highest point. The entrance ticket costs 6 euros and can be purchased at the entrance on Avenida da India, Pilar 7.
Being a tourist in a city on Monday is an opportunity to see up close the dynamics of the locals on a daily basis. So, why not go to one of Lisbon's most traditional neighborhoods? O Star Garden it is a meeting point for Portuguese families, who take their children to play in the park. In addition, there are many people who work nearby and have a sandwich for lunch sitting on the garden bench. To go there, take tram nº 28 from Baixa or Chiado. Get off at the Estrela stop, which is right in front of the beautiful Basilica of the Star, which is also worth getting into.
As many museums close on Mondays, our tip is to go for walks in the open air along the Tejo River. From Belém to Alcântara there is a boardwalk along the river, and you can go from Torre de Belém to the viewpoint of Ponte 25 de Abril for example. Or take the opportunity to walk along the walkways of the Nations Park, from to Marina to the Vasco da Gama bridge. There it is also possible to take the cable car, to have a different perspective.
Since Portugal is also known for its wineries, you can't leave without making a wine tasting. Accompanied by cheeses and sausages, the tasting gives you the opportunity to discover the best Portuguese wines from different regions of the country such as the Alentejo and the Douro. And of course, try the famous port wine.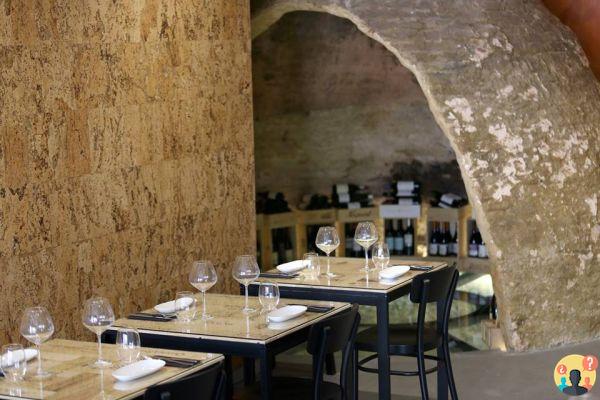 The city is increasingly crowded, so it can be difficult to get a table at the restaurant you had planned. Our tip is to take advantage of Monday, which is usually not so popular. It's worth checking before it's open, of course.
And you, do you already know what to do in Lisbon on your trip to Portugal? Comment here!
Lisbon travel insurance
Having travel insurance for Portugal is a requirement to enter the country, which is part of the Schengen Treaty and requires medical and hospital coverage of at least €30 for travelers. In addition to being mandatory, insurance is a great way to ensure a smoother trip. – SEE PRICES
Receive a SIM card at your home in España and use unlimited Internet in Portugal and throughout Europe
This is one of the tips we love to give our readers: America Chip.
Write it down: The company sends an international Chip to your home in Spain. When you're on the plane, just change your Brazilian SIM card for this international one. You will arrive in Portugal with unlimited internet, using your cell phone at will, as you use in España.
Arriving in Portugal, you can use it all day, anywhere in Europe. You'll save on GPS rentals, Skype credits, and you'll still be able to use social networks, Google, or search for anything on the internet all day.
Read more:
Cell Phone Chip in Portugal – Where to Buy?
Portugal Tour – 13 Places You Need to Know
Best time to go to Portugal – Travel tips for each season
Travel to Portugal – The COMPLETE guide for Brazilians
Where to stay in Lisbon – best neighborhoods in the city
Best Ibis in Lisbon – See good options for accommodation
The 20 main tourist attractions in Portugal to put on your itinerary
Europe Travel Insurance is mandatory! – Find out how to hire at the best price
Things to do in Porto, Portugal – 3 days itinerary
Travel Health Insurance – 5 tips to find a cheaper one
Plan your trip:
Get started now by booking your Lisbon hotel on Booking.com
Save time and money searching for the best Travel Insurance with the Seguros Promo comparator! Extra 5% off with coupon: FORTRAVELOVERS
Compare the best prices to rent a car from over 100 rental companies with Rentcars! (Pay in up to 12X! Pay in reais, without IOF)
Leave España with Unlimited 4G Internet!