A complete guide to plan your trip to the Sanctuary of Fátima, one of the biggest centers of pilgrimage. Write down the tips and enjoy a lot!
Fatima is a small town in central Portugal, which is 1h30 by car from Lisbon. The city is the place of pilgrimage for thousands of Catholics who visit the Nossa Senhora do Rosário de Fátima Sanctuary and the Little Chapel of the Apparitions.
The site has become one of the largest centers of Marian pilgrimage in the world, since the first apparition of the Virgin Mary on May 13, 1917, when three children, the three shepherd children - Lucia, Francisco and Jacinta -, witnessed the apparition of the Virgin Mary and of the Angel of Portugal.
Write down all our tips and enjoy.
In this post you will read:
Things to do in Fatima
Where to stay in Fatima – Our hotel recommendation
Internet chip in Portugal
Travel insurance for Portugal
Car hire in Fatima
Flights to Portugal
Read all our tips and posts from Portugal
Things to do in Fatima
The tourist/religious points are very close, so getting to know the city on foot is an option.
The Sanctuary of Fátima includes the Chapel of the Apparitions, the Basilica of Nossa Senhora do Rosário, the Prayer Area and the Basilica of the Santíssima Trindade and you can also visit the Casa dos Pastorinhos and the Wax Museum.
You can attend a mass or participate in the Candlelight Procession. See timetables here.
If you are leaving Lisbon by car, on the way to Fátima it is worth visiting Óbidos and also stop at Nazareth, to see the giant waves. That's if you're visiting in winter, because in summer it's a super quiet and family-friendly beach.
Read all our tips:
Portugal – Complete guide to plan your trip
What to do in Portugal – Tips for those staying from 7 to 20 days
Itinerary Portugal – The places you need to know
Book in advance all Fatima Portugal tickets and tours and skip the lines with GetYourGuide
Where to stay in Fatima – Our hotel recommendation
If you can, avoid the 12th of May and the 13th of May and October, when the city is crowded because of the anniversary of the first apparition of the Virgin Mary, in addition to the daily rates that are much higher.
Find the best accommodation in Fatima in Portugal on Booking.com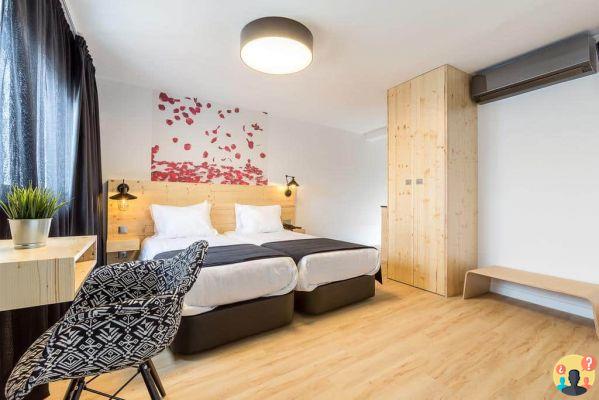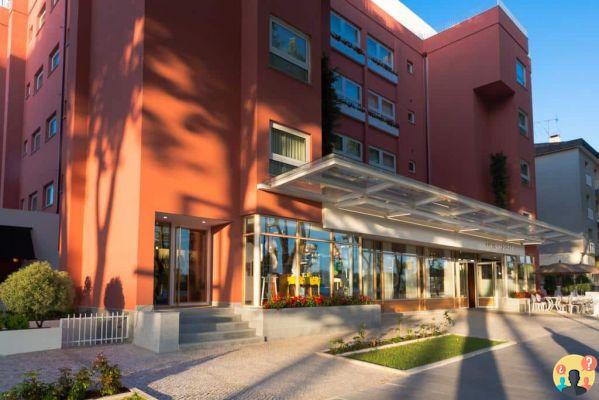 Internet chip in Portugal
It is getting easier and cheaper to have unlimited internet throughout the trip to Fátima. Nowadays you can buy an international cell phone chip online while you're still here in España. We always use and love it!
You receive the sim card at your address and then just insert it into your cell phone to reach your destination with unlimited 4G internet working.
Read all about travel chip:
Europe Internet Chip – Which is the best international chip?
America Chip Discount Coupon – 10% OFF on Travel Chip
Want to have unlimited internet throughout your trip?
Compare prices and buy your international travel chip in advance at America Chip, EasySim4U, My Chip ou Connected Travel.
Travel insurance for Portugal
Buying travel insurance for Portugal is required. All this because of Schengen Treaty, which requires the contracting of a Europe travel insurance with hospital medical coverage of at least 30 thousand euros.
Read all about travel insurance:
Travel Insurance Portugal – Learn Everything Here
Documents to enter Europe – See which ones you need
Travel Insurance Europe – Complete Guide on How to Hire
How much does travel insurance for Europe cost?
What is the Cheapest Travel Insurance – Tips on How to Save
How to Get Travel Insurance – 5 Easy Steps [DISCOUNT]
Which Travel Insurance to Choose – 3 Infallible Tips to Help
Best Travel Insurance Europe – Which one to choose for your trip?
International Travel Insurance – Step-by-step How to Hire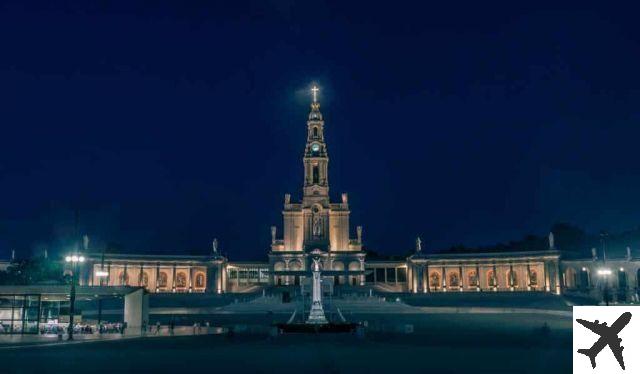 Car hire in Fatima
Renting a car to get to know Fátima is a great idea, the city is between Lisboa e Porto. So if you're going on a road trip through Portugal It is a great idea to get to know the cities on the way, such as Óbidos, Batalha and Nazaré.
In addition to optimizing your time a lot, you will be able to enjoy it more without having to depend on public transport.
We really like Rent Cars to find the cars we use on our travels. It is the only one in Spain that compares the best rental companies in the world, but lets you pay in reais, without IOF. In addition, it is also the only one that lets you pay in 12 interest-free installments. It is worth it!
We made a super complete post with tips for car rental in Portugal. We explain how toll collection works in the country, roads, necessary documentation and much more. It is worth checking!
Click here and get your car rental quote from Rent Cars and find the best prices.
Flights to Portugal
Looking for a good deal and flight prices? When buying tickets to Portugal, it is worth taking a look at the website Promo Tickets.
It is quite common to find cheaper and better flight options than on other sites. We always use and is it worth it?
Read all our tips and posts from Portugal
Hotels in the Algarve – The 11 most charming hotels on the Portuguese coast
Where to stay in Algarve – Best hotels and cities
Hotels in Lisbon – 15 highly recommended places
Ibis hotels in Lisbon – 7 best options to stay
Hotels near Lisbon Airport – 8 best options
Best hotels in Lisbon – 12 right choices in the destination
Cheap hotels in Lisbon – 13 best and highest rated
Where to stay in Lisbon – The best neighborhoods and hotels
Luxury hotels in Lisbon – 11 incredible options in the city
Lisbon – Travel Guide