Discover the Italian islands for holidays: here is our guide to go to Sardinia from Nice by ferry!
While the last time you took history and geography classes, the Berlin Wall still separated the German capital, you didn't know anything about Sardinia until now? Located in the west of mainland Italy, separated from southern Corsica by the Bouches de Bonifacio, and perched in northern Tunisia, Sardinia is the second largest island in the Mediterranean Sea with 24,090 km². Populated by 1.65 million inhabitants, Sardinia is a quasi-autonomous region with a special status of Italy.
Mostly mountainous, including the Gennargentu massif, which rises to 1,834 metres, only 18% of the island's territory consists of flat areas. Sardinia has been inhabited since the 4th millennium B.C. and with its rich history, it has inherited its own culture and identity, which is particularly enhanced by the use of a local language: Sardinian.
Do you want to come and visit Sardinia by ferry from Nice? Less frequented than its neighbours - Corsica and Sicily - and preserved from mass tourism, Sardinia is a good idea as a destination for your next trip. However, 12 million tourists come to visit Sardinia, with 80% of them between July and August. If this figure doesn't scare you, here's how to get to Sardinia by ferry from Nice!
Also read :
Top 10 Things to do in Sardinia
How do I get to Sardinia from Genoa by ferry?
How to get to Sardinia from Toulon by ferry?
Ferry companies connecting Sardinia to Nice
To go to Sardinia from Nice by ferry, you have to leave either from Toulon (towards Porto Torres), or from Genoa, Piombino or Livorno (towards Golfo d'Aranci) with the companies Corsica Ferries, Tirrenia, Moby or GNV. Alternatively, you can embark at the port of Toulon for Porto Torres. Finally, one can opt for the crossing via Corsica, making a connection in Bastia, with a journey the same day to Bonifacio to leave the next morning for the port of Santa Teresa.
This long and boring stopover will soon be a thing of the past, since the Franco-Italian leader in transport on the Mediterranean Sea, Corsica Ferries, is planning to open a new direct link between Nice and Sardinia: Golfo d'Aranci. The ferry trip will take place by day or night, along the east coast of Corsica, but there are currently no routes available on the comparators.
The advantage of going to Sardinia by ferry from Nice is to be able to put your van, converted van or even your camper in the hold of the ship to be able to treat yourself to a unique road-trip through the Italian roads of this still unspoilt island. And yes, tourists prefer the Balearic Islands, Corsica and Sicily or the beaches of the mainland, which makes Sardinia an ideal tourist destination for nature lovers and those looking for isolation (well, relative). Thus the islands of Maddalena and Caprera, the indented coastline of northeast Sardinia and its seaside resorts will open up to you.
View ferries between Nice and Sardinia
Plan a ferry trip to Sardinia with Direct Ferries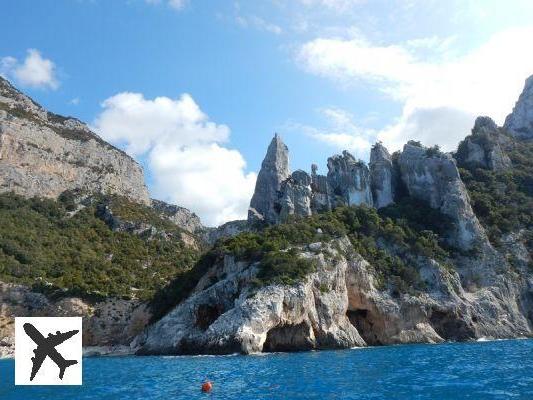 Direct Ferries, you say? This is a comparator of shipping companies and crossings, to find the best offers for journeys across 195 countries among more than 3,000 crossings. Unfortunately, there is no direct crossing on the site yet to go to Sardinia from Nice by ferry. The comparator redirects the user to Italian companies departing from the port of Genoa.
On Direct Ferries, the offer of crossings thus implies to go to Genoa to go to Porto Torres or Olbia with an Italian company (Tirrenia, GNV or Moby), or to go to Toulon to embark under the flag of Corsica Ferries, to Porto Torres. The crossing of this last line takes 7 hours and is done in the evening, departing at 8 or 10 pm. Set your holiday dates and compare the available crossings to Sardinia by ferry from Nice!
How do I book a ferry to Sardinia from Nice?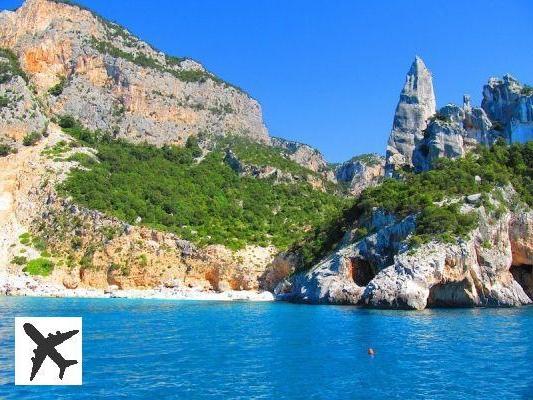 If you want to go to Sardinia this summer, it is best to book your ticket in advance to avoid overbooking due to the high tourist traffic.
On the Direct Ferries website, simply enter your holiday dates, your desired timetable, the number of passengers and any pets, the type and make of your vehicle, and it will give you information on the routes and connections available.
The search engine lists all the available fares: for example, there are crossings from Nice to Bastia from €109 (prices may vary upwards or downwards), then crossings from Porto Vecchio to Porto Torres from €81 or €190, while the search engine on the Corsica Ferries site offers crossings from €130 (Nice-Bastia, Bonifacio-Santa Teresa).
Unfortunately, the search for crossings to Sardinia by ferry from Nice is still complicated: we look forward to the opening of the direct line!
View ferries between Nice and Sardinia