A complete guide to planning your trip to Peru. Write down the tips and enjoy a lot!
Peru is a country rich in different landscapes, in addition to having a remarkable ancestral culture. Throughout its territory, the scenarios change and reveal the customs of the Inca peoples who lived there for a long time, and whose traditions are perpetuated today by their descendants.
Knowing all the wonders of Peru is a long task. After all, the prominent places are somewhat distant from each other, in addition to having difficult access in many cases – as is the case with the lost cities of Machu Picchu or Choquequirao, which require trails to reach them.
However, one thing is certain: in addition to being a country with beautiful scenery, it is a super rewarding land. With challenging and surprising areas, welcoming people and delicious cuisine, it is the ideal destination for any type of trip – you will find a Peruvian region that is perfect for you.
Check out our complete guide to the country below.
In this post you will read:
What to do in Peru
Where to stay in Peru
Where to eat in Peru
Internet chip not Peru
Peru travel insurance
Car rental in Peru
Flights to Peru
Read all our Peru tips and posts
What to do in Peru
Machu Picchu is the most famous attraction in Peru, and it attracts thousands of tourists every year. In addition to the multi-day trails that are necessary to reach the ruins in the Andean mountains, you can also take a ride aboard a train like the Inca Rail (a much more comfortable way to go there, lol).
Another lost city worth visiting is Choquequirao, but this one is so remote that the only access is by walking and camping along the way. For those who enjoy the trails, it is also a good idea to venture through the Sacred Valley, to visit cities such as Ollantaytambo and other Inca ruins.
In Cusco, the attractions are historical and varied. In the surroundings of the city there are also great activities, such as the colorful mountains of Ausangate. Other highlights in Peru, located further south of the country, are the famous Nazca lines and Lake Titicaca, which is close to Puno.
Finally, the capital Lima is also a destination worth visiting. It is a modern and versatile city, which combines historical monuments and an urban center developed with perfection.
Read all our tips:
What to do in Peru?
Lima – Complete City Guide
What to do in Lima – Itinerary from 1 to 5 days
Honeymoon in Lima – 7 Tips for the Perfect Trip
Cusco – Complete City Guide
What to do in Cusco – Best Attractions, Hotels and Restaurants
Tours in Cusco – 10 Unmissable Programs
New Year in Cusco Peru
Machu Picchu – Complete Destination Guide
Honeymoon in Machu Picchu – 7 Tips for the Perfect Trip
Luxury Hotels in Machu Picchu – The most sophisticated
Choquequirao – 4-Day Itinerary to the Lost City
Book all Peru tickets and tours in advance and skip the lines with GetYourGuide
Where to stay in Peru
Peru has accommodations of the most varied types spread throughout its territory. Whatever your travel style, you'll find an option that fits what you're looking for.
You can find hostels with shared rooms, ideal for backpackers who love adventure, simple inns, great for a quick overnight stay, cost-effective hotels for those who want more comfort, to luxurious hotels in remote locations, suitable for those who want a unique experience, but does not give up sophistication.
Read all our tips:
Where to Stay in Machu Picchu – What is the Best Option?
Hotels in Machu Picchu – The best to stay
Luxury Hotels in Machu Picchu to Relax in the Mountains
Sumaq Machu Picchu Hotel – Our Review
Where to stay in Lima – The Best Neighborhoods in the City
Hotels in Lima – 21 Options in the Best Regions of the City
Luxury Hotels in Lima – The 8 Best in the City
Country Club Lima Hotel – A unique experience in Peru
Find the best accommodation in Peru on Booking.com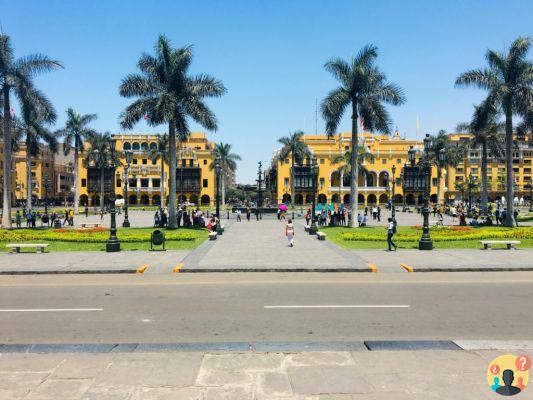 Where to eat in Peru
Peruvian cuisine is one of the most prestigious in the world. The country's traditional dishes are delicious, and provide a rich and unique gastronomic experience. Typical dishes such as lomo saltado, cuy, aji de gallina and the pisco sour drink cannot be missed on your trip to Peru.
There are numerous recommended restaurants to visit in the country. In the capital, Lima, good indications are the Central, Maido or Astrid y Gastón Casa Moreyra, which are among the most sophisticated. For delicious ceviche, visit La Mar or Canta Rana.
Read more:
Where to Eat in Lima – 20 Restaurant Tips
Internet chip not Peru
It's getting easier and cheaper to have unlimited internet throughout your trip to Peru. Nowadays you can buy an international cell phone chip online while you're still here in España. We always use and love it!
You receive the sim card at your address and then just insert it into your cell phone to reach your destination with unlimited 4G internet working.
Also read more chip tips:
International Cell Phone Chip – Which is the Best and How Much Does It Cost?
America Chip Discount Coupon – 10% OFF on Travel Chip
Want to have unlimited internet throughout your trip?
Compare prices and buy your international travel chip in advance at America Chip.
Peru travel insurance
Buying travel insurance for Peru is an excellent way to ensure a smooth trip and avoid worries. Having the assistance of insurance gives you the peace you need to enjoy your destination and know that you have support if you need it. Also enjoy our Insurance Promo discount coupon. - SEE PRICES
Read all about travel insurance:
What is the Cheapest Travel Insurance – Tips on How to Save
How to Get Travel Insurance – 5 Easy Steps [DISCOUNT]
Which Travel Insurance to Choose – 3 Infallible Tips to Help
International Travel Insurance – Step-by-step How to Hire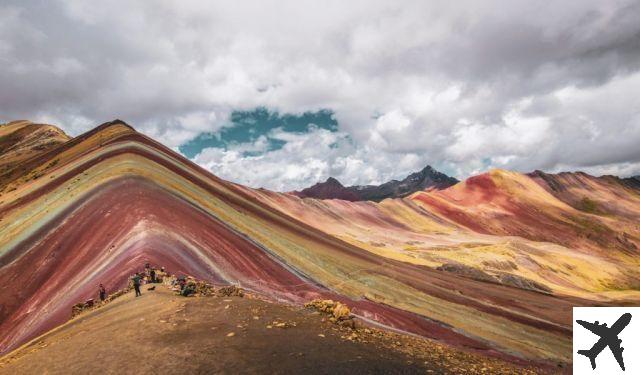 Car rental in Peru
Renting a car in Peru is a great idea. In addition to optimizing your time a lot, you will be able to enjoy it more without having to depend on public transport. Thus, you can discover different destinations in the country independently and at your own pace.
We really like Rent Cars to find the cars we use on our travels. It is the only one in Spain that compares the best rental companies in the world, but lets you pay in reais, without IOF. In addition, it is also the only one that lets you pay in 12 interest-free installments. It is worth it!
Haven't rented a car for your trip yet?
Guarantee the best price, without IOF, and pay in up to 12 interest-free installments at RentCars.
Flights to Peru
Looking for a good deal and flight prices? When buying tickets to Peru, it is worth taking a look at the website Promo Tickets.
It is quite common to find cheaper and better flight options than on other sites. We always use and is it worth it?
Read all our Peru tips and posts
New Year's Eve in Cusco Peru
Where to stay in Lima – The best neighborhoods and hotels in the city
Where to stay in Machu Picchu – What is the best option?
What to do in Cusco – Top attractions
Tours in Cusco – 10 must-see programs in the city
Cusco
Cusco travel insurance – Find the best
What to do in Lima – Tips for those visiting the city from 1 to 5 days
Where to eat in Lima – 20 best restaurants
Honeymoon in Lima – 7 Tips for the Perfect Trip