Interested in discovering what the capital of Peru can offer you? Then see here our complete guide on what to do in Lima, with tips for tours from 1 to 5 days in the city. Check out!
let's tell you everything what to do in Lima! It has been a few years since the Peruvian capital is no longer just a connection for those who want to go to Cusco ou Machu Picchu. With internationally awarded cuisine, the city offers a mix of culture, history and archaeological sites.
>> Also read our tips Cusco Tours – 10 must-see programs in the city
The Spanish conqueror Francisco Pizarro founded the city in 1535 and, after the Peruvian War of Independence, Lima became the country's capital.
The city has incredible sights, charming parks, intense nightlife and good shopping. In addition, there are tours nearby that include a visit to an island in the Pacific Ocean and extreme itineraries in an oasis in the desert of Huacachina.
Lima is a great starting point for a fantastic experience of everything what to do in peru! Want to know more about the city? Keep reading!
Be prepared with travel insurance!
Having insurance at the time of the squeeze makes all the difference.
Click here and get yours (use the coupon FORTRAVELOVERS for 5% off)
In this post you will see:
Map of tourist attractions
What to do in 1 day
What to do in 2 days
What to do in 3 days
What to do in 4 days
What to do in 5 days
Connection in Lima – what to do
what to do at night
What to do on the outskirts of the city
where to stay in town
WHAT YOU NEED TO KNOW BEFORE YOU GO
Lima tourist attractions map Peru
What to do in Lima in 1 day
Historical Center
Start your visit to the historic center of Lima at Main Square. The place is perfect for getting to know the history of Lima. It is possible to visit Lima cathedral and the Government's palace, Also known as House of Pizarro. This is the official residence of the Peruvian president.
An unmissable tour is the Church and Convent of Saint Francis of Assisi, in which the catacombs and crypts are located. The most impressive thing is that the bones are exposed to the public. The visit is guided, but there is no need to book in advance. The tour takes place every day (9 am to 20:15 pm), in English and Spanish.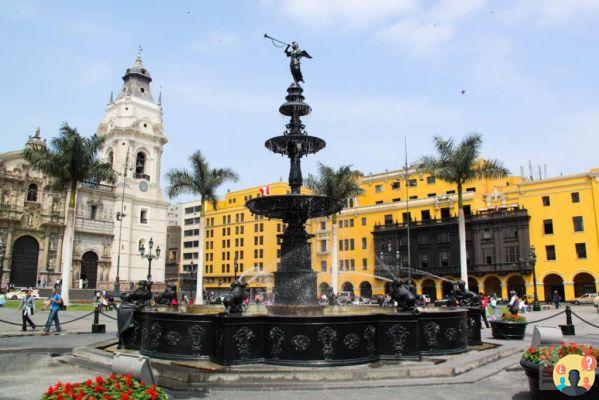 For those who like to visit museums, the Archbishop's Palace it's a good suggestion. It is very close to the Cathedral of Lima. It has been in existence since 2010 and houses paintings and sculptures from the 30th to the XNUMXth centuries. There are XNUMX rooms in all, the highlight being the Archbishop's Chapel carved in gold leaf.
Don't forget to stroll along the streets around Plaza das Armas. There are plenty of craft shops and also the Pisco Museum (Jirón Carabaya 193, Cercado de Lima), where you can taste the most traditional alcoholic drink in Peru – the famous Pisco Sour.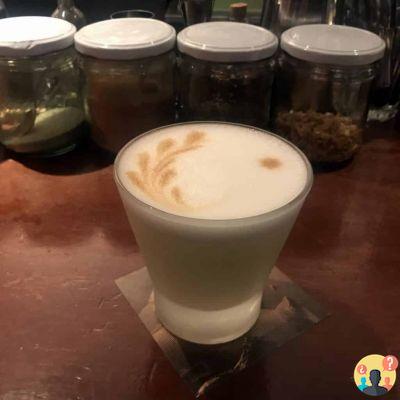 larcomar
In the district of Miraflores, you will find the famous shopping Larcomar, with a beautiful view of the Pacific Ocean. You can shop or walk to the Park of Love. In addition to admiring a beautiful landscape, take a photo of the statue "The kiss", by Victor Delfin.
For those who enjoy radical experiences, several companies offer paragliding flights with a breathtaking view of the sea.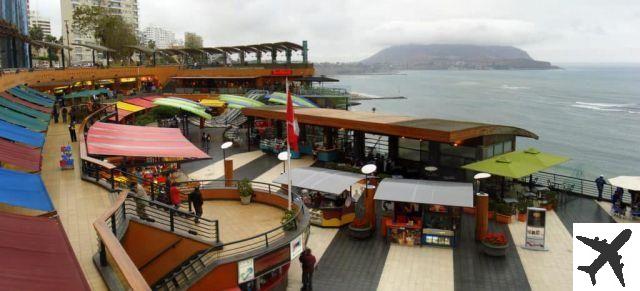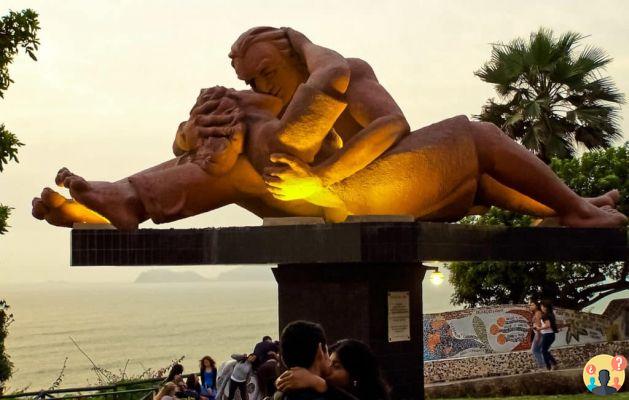 What to do in Lima in 2 days
Huaca Pucllana – The Pre-Inca Ruins
The archaeological site of Huaca Pucllana It's surprising. It is located in the middle of the city and offers a clear view of the mix between the past and the present. In all, the pyramids occupy about 150 thousand m².
The site was home to communities around AD 200, which had their own administration, laws and beliefs. The visit is carried out only with guides, every day (except Tuesdays), from 9:00 am to 17:00 pm. There is a restaurant on site, where you can have lunch and dinner while observing the architectural ensemble.
Are you going to rent a car for your trip?
To RentCars you guarantee the best price, without IOF, and pay up to 12 interest-free installments. Click Here and enjoy it right now!
Larco Herrera Museum
The museum is one of the most important in South America. It brings together a collection of more than five thousand years of history.
They are archaeological objects and works of art that show the past and the richness of Peru and the continent. It is possible to understand a little more of the meaning of the Inca trilogy: the Condor (upper world), the Puma (land world) and the Serpent (underground world).
Without giving away any spoilers, there is a room dedicated to the evolution of erotic art from the pre-Inca period. It is very interesting to observe the reaction of the public!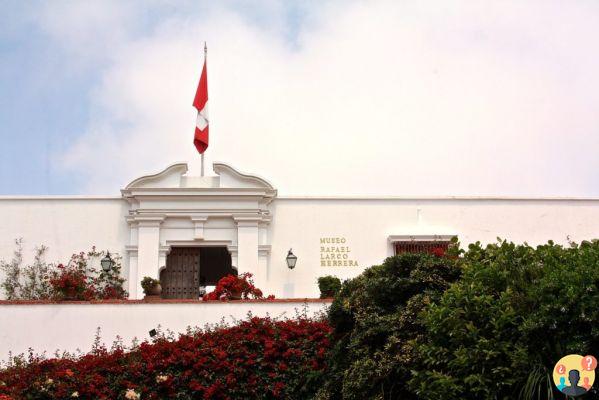 Reserve park
To end the second day, choose to visit the Reserve Park and its various fountains. They have special lighting and there are three night shows. Each fountain "dances" to the rhythm of the music and various holograms are projected. Times: 19:15, 20:15 and 21:30.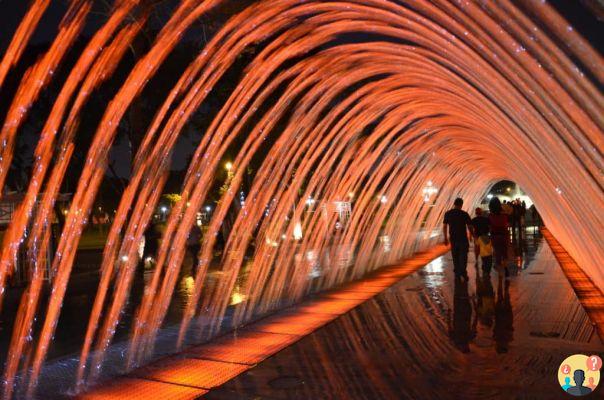 What to do in Lima in 3 days
Inca market
Perfect for buying crafts and all possible souvenirs. There is a variety of typical Peruvian products from clothes, slippers and even drinks. Do a lot of research between one seller and another.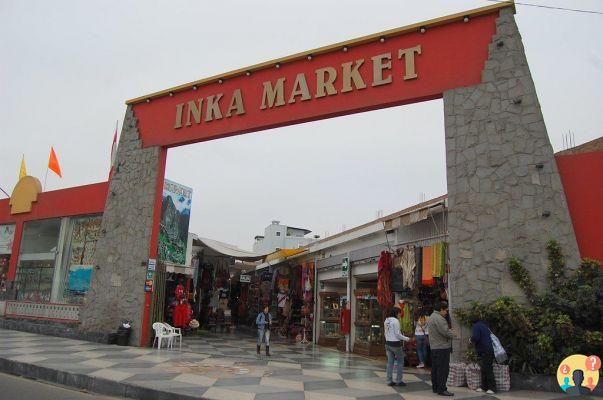 MATE - Mario Testino Museum
If you are a photography fan, you will love visiting the museum of one of the greatest photographers in the world. Peruvian Mario Testino is known for shooting several celebrities and personalities.
It's possible see the essay he performed with Princess Diana. By the way, the dress she wore on the occasion is on display. There are also panels with photos of singers Beyoncé, Lady Gaga and more!
Testino also reserved a wing for a special exhibition on Peruvian culture. The photos are breathtaking!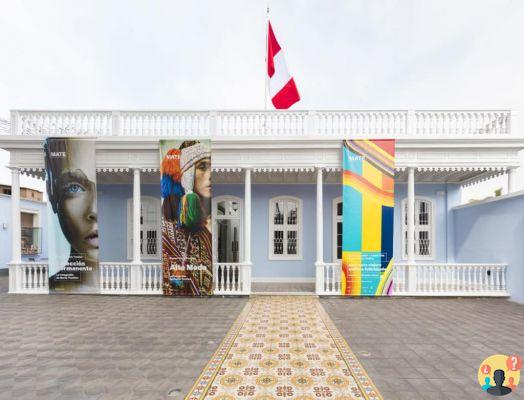 What to do in Lima in 4 days
MeSurquillo Market
This is not a sightseeing tour! The market is more frequented by residents of Lima. It is an ideal program for those who want to get away from the traditional route, interesting to discover regional products and taste unusual foods.
Very similar to Mercadão de São Paulo, it is a very simple environment, but you can find delicious ceviche dishes for only 20 soles (about 23 reais).
Be sure to get your Travel Insurance today!
We have a 5% off coupon for you! use the code FORTRAVELOVERS No. InsurancePromo, the best comparator of coverage and prices of the best insurance companies on the market. Check it out now!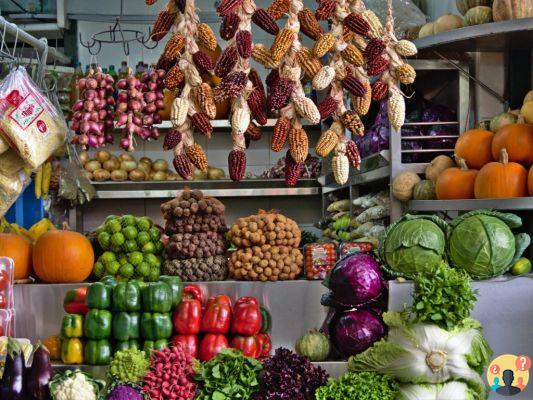 kennedy park
O kennedy park It is a good option for a walk in the afternoon. It is located in the Miraflores neighborhood, which is why it is also known as Miraflores Central Parks. Around it, it has restaurants and shops and handicraft fairs.
There are several cats in the place, which are fed by the population itself. Legend has it that they were taken there to take care of a problem with rats, but they ended up forming families and adopted the park as a home!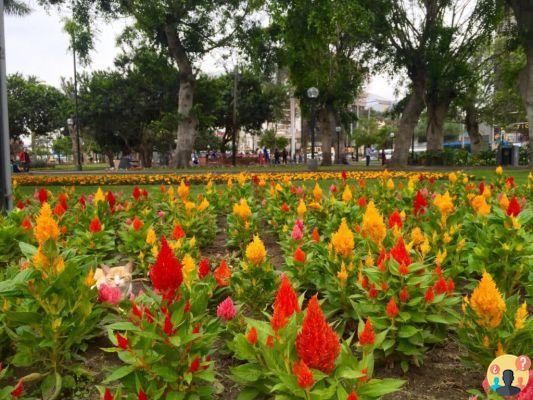 Pizzas Street
Next to Kennedy Park is Calle de las Pizzas. It is an ideal program to end the night in a bar or restaurant. And despite the name of the street, rest assured, the menu goes far beyond traditional pizzas. ?
What to do in Lima in 5 days
Gold Museum
As the name implies, there is an exhibition of more than six thousand pieces of gold, such as vases, clothes and jewelry. Armaments trace a panorama of the country's history from the pre-Columbian until the present. There is an option to take a guided tour throughout the day.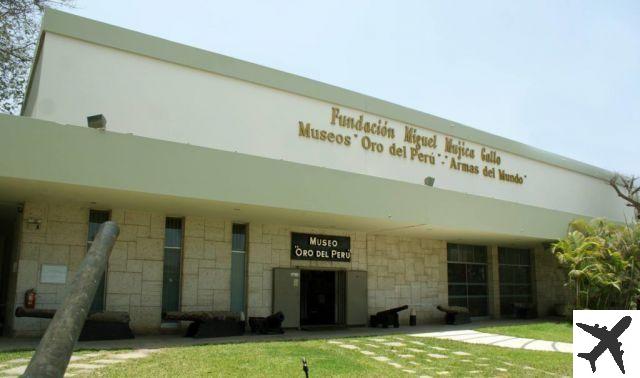 Ruins of Pachacamac
For those who want to know a little more about pre-Inca history, Pachacámac can be a good option. Take into account that the tour lasts for half a day, as the place is 40 km from Lima.
There are tours sold by local agencies that make the journey and offer a guide for the tour. For those who have visited Huaca Pucllana, the archaeological site does not offer new things. The first occupations of the territory took place 5.000 BC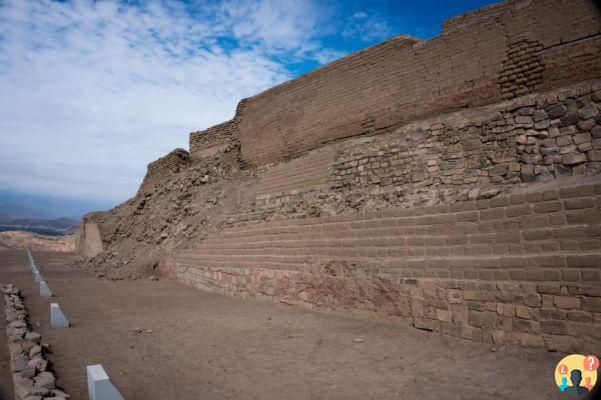 What to do during yourconnection in Lima
If you have a few hours around the city, choose to take the tour Historical Center or by Miraflores neighborhood (which includes Larcomar and Parque do Amor).
Thus, you will have a taste of what Lima has to offer, and you can even taste its cuisine by tasting an authentic ceviche for lunch.
A great option is the restaurant The market, by chef Rafael Osterling. It offers typical Peruvian food with delicious flavors. The Mix Sureño ceviche is delicious and reasonably priced.
Detail: the restaurant is open until 17 pm. Closes on Mondays.
Haven't booked your accommodation yet?
So hurry to secure the best hotels in Booking.com! Compare prices and book your room now. Oh, and it's worth remembering that Booking covers other offers, see?
What to do in Lima at night
If you prefer something more relaxed, choose dinner at one of the most famous restaurants in Peruvian cuisine.
The most requested is Astrid & Gaston Casa Moreyra. Chef Gastón Acurio is on the list of the most awarded in the world in haute cuisine. The option is valid for those who are willing to pay a little more. In addition, it is necessary to make a reservation well in advance.
If you want a more relaxed dinner, opt for Tanta, a restaurant franchise by chef Gastón Acurio, with more affordable prices. Be sure to try the Ají de Gallina, a tasty chicken with cheese sauce, yellow peppers and mirasol peppers. All accompanied with rice and potatoes.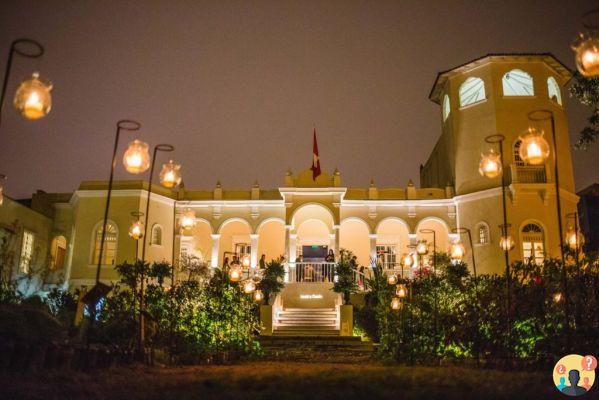 For those who are in the mood for fun, Bairro Barranco is perfect. Try the pisco drinks from Ayahuasca Restobar. The environment is perfect for meeting people and flirting.
O Picas is a bar located under the Bridge of Sighs. There you can enjoy with friends and listen to live music. After midnight, the place becomes an electronic music club.
To dance to Latin music, it is worth visiting the The Rock of the Carajo.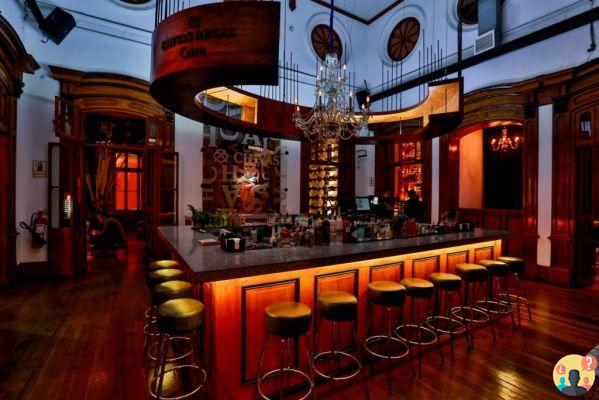 Things to do in Lima and surroundings
Ballestas Islands and Huacachina Desert
Some companies offer a day trip that includes three tours: in the morning there is a boat tour in the Ballestas Islands, where you can observe sea lions and penguins up close.
In the afternoon, you get to know the desert of Huacachina. On a buggy ride through the dunes, where you will find a beautiful oasis. It is the ideal setting for spectacular photos! Returning to Lima, in the city of Ica, you can discover how Pisco is made, including tasting.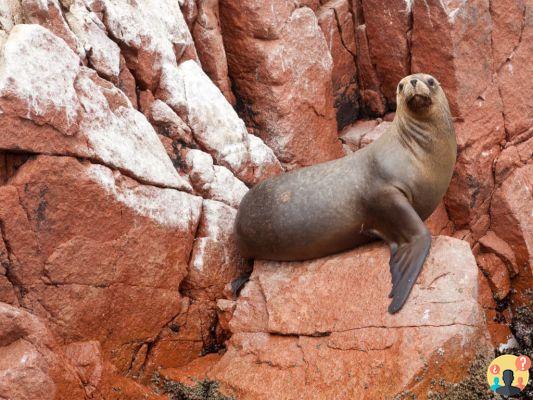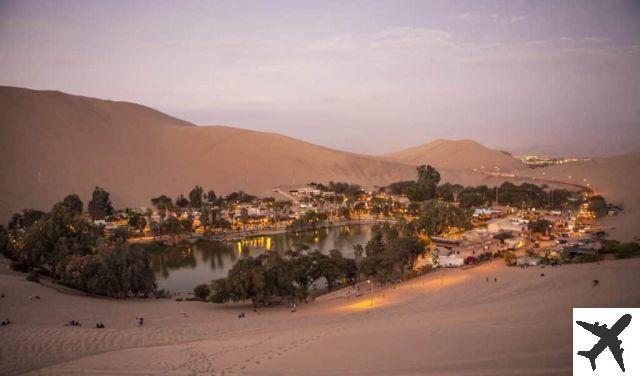 Where to stay in Lima Peru
For your trip in Lima to be the best possible, there's nothing like lodging in a good location, right? Check out the options we have selected for you:
If you're looking for a great five-star hotel, the JW Marriott Hotel Lima ($$$) may be your best choice, located in the Miraflores neighborhood. O Andean Premium House ($$$) is in the same neighborhood and is also a great hotel, right next to Parque Kennedy.
O Belma Store ($$) is a very recommended Bed & Breakfast, close to the Larcomar mall and with super charming facilities. O Hotel Tierra Viva Mendiburu ($$) is close to the Huaca Pucllana and other tourist attractions in the city, and offers great service. O Live Land Miraflores Center ($$) is from the same group, with an even more privileged location.
O Libre Hotel, BW Signature Collection by Best Western ($$) is a hotel with new facilities and great value for money. O The Keel House ($) is a more affordable option, with great hospitality from the hostess and large rooms. Even more economical, Orchid Hostels ($) is a super comfortable accommodation, and even offers yoga class to guests.
>> Are you going to travel to Peru after getting married? Check out our recommendations to really enjoy a Honeymoon in Lima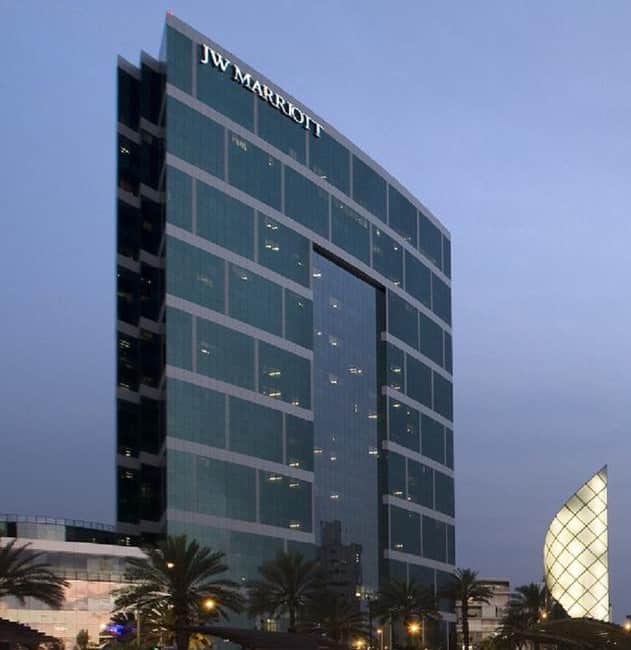 Facade of the JW Marriott, common area of ​​Tierra Viva Centro, and corridors of Orchid Hostel
What you NEED to know BEFORE going to Lima
Are you full of things to think about and still have to plan your entire trip?
Or you've seen it all, but you're feeling that familiar "Have I forgotten something?" So calm down, we'll help you with some items you can't forget before boarding. Come on?
1) Have you already purchased your airline ticket?
Where to buy: PROMO TICKETS
Looking for a good deal and flight prices? When buying tickets to Peru, it is worth taking a look at the website Promo Tickets. It is quite common to find cheaper and better flight options than on other sites. We always use and is it worth it?
2) Have you booked your hosting?
Where to buy: BOOKING.COM
If you haven't booked your stay, the tip is to compare hotels, hostels and inns through Booking.com. This is the largest hotel booking platform in the world, ensuring a safe experience and great accommodation deals.
#StayHip: Keep an eye out for 'Smart Deals', which only last for one day. Some amazing hotels offer great discounts using this badge on the platform. If you find a good deal, is it worth closing?
3) Lima travel insurance
hire a travel insurance for Lima it's a great way to ensure a smooth trip and avoid worries. Having the assistance of insurance gives you the peace you need to enjoy your destination and know that you have support if you need it. Also enjoy our Insurance Promo discount coupon. - SEE PRICES
Travel Insurance: South America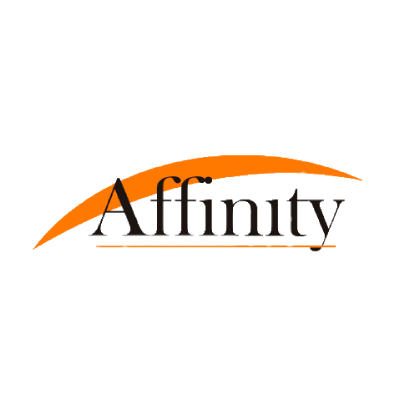 Affinity 35 LATAM Medical Assistance USD 35.000 Lost Baggage USD 1.200 (SUPPLEMENTARY) R$ 12/is*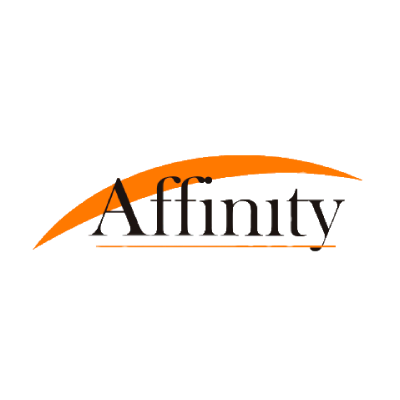 Affinity 60 LATAM COVID-19 QUARANTINE Medical assistance USD 60.000 Lost luggage USD 1.200 (SUPPLEMENTARY) R$ 71/is*
Travel Assist 30 Am. Latina +COVID-19
Medical assistance USD 30.000 Lost luggage USD 400 (SUPPLEMENTARY) R$ 12/is*
*Value for 7 days of travel. Select the desired plan!
4) How to have unlimited internet while traveling
Where to Buy: AMERICA CHIP
Did you know that it's getting easier – and cheaper – to have unlimited internet throughout your trip?
Just ask for an international cell phone chip through AMERICA CHIP. We always use and love it! They send a SIM card to your address in España, you insert it in your cell phone when you arrive at your destination and you have unlimited internet throughout the trip.
#StayHip: Save on car GPS rental and use GoogleMaps and Waze with your unlimited internet?
5) Rent cars at the best prices
Where to rent: RENTCARS
We really like RentCars to find the cars we use on our travels. It is the only one in Spain that compares the best rental companies in the world, but lets you pay in reais, without IOF. In addition, it is also the only one that lets you pay in 12 interest-free installments. It is worth it!
#Here's a tip: Try to find cars with full car and third party insurance coverage. Thus, you avoid inopportune surprises when picking up the car.
Also, be very smart when closing with other car rental comparisons. That's because prices are usually charged in dollars and close with your card. If the dollar goes up, the price of your car rental goes up too.
Note: We highly value the credibility of our information. All the sites we recommend above are sites we already use, we have good experiences and feedback from readers!
In addition, it is worth checking out other useful information for your trip to Lima, Peru:
What to Pack in Your Suitcase – 17 Items You Can Never Forget
Travel Insurance – Five Common Problems That Can Be Solved
Packed for the trail – what to pack
Read too
Hotels in Lima – 21 options in the best areas of the city
Luxury hotels in Lima – The 8 best in town
Where to stay in Lima – The best neighborhoods in the city
What to do in Peru
How to get to Machu Picchu – The Complete Guide
Tilha Choquequirao Peru – all about the 4 days trek to the lost city
Tours in Cusco – 10 must-see programs in the city
Things to do in Cusco – best attractions, hotels and restaurants
New Year in Cusco Peru
Plan your trip:
Get started now by booking your hotel in Peru through Booking.com
Want to find cheap tickets? Find flights with discounts of up to 35% every day at Passages Promo!
Save time and money searching for the best Travel Insurance with the Seguros Promo comparator! Extra 5% off with coupon: FORTRAVELOVERS
Compare the best prices to rent a car from over 100 rental companies with Rentcars! (Pay in up to 12X! Pay in reais, without IOF)
Leave España with Unlimited 4G Internet!