Good restaurants, sympathies, popular beliefs and the freedom to see and set off fireworks dominate the New Year's Eve party in Cusco. Excellent destination for those who are a gourmande and take advantage of any occasion to taste a new dish!
I closed my travel itinerary and decided that I would spend New Year's Eve in Cusco, do not Peru, the most famous destination in the country at the time. Not knowing how busy it was, I left it to book my new year's dinner ten days before the date. After researching, I chose the restaurant Silt for the celebration, as in addition to having highly praised food, it offers a terrace with an unmissable view of the Plaza de Armas.
Limo is part of the group Cusco Restaurants and all offered two options: dinner from 19pm to 21pm (cheaper) or from 21:30pm. To my surprise, unfortunately, all Limo schedules were full and I had to resort to plan B.
I came up with two options: a dinner with a more limited menu at middle street, which I didn't like much – despite also having a balcony overlooking the Plaza and a "fiesta" late into the night.
Another option was the restaurant InkaGrill, from the same group as Limo, which offered an excellent menu with more than one option and is also located in Plaza de Armas – although it does not have a balcony or is on the second floor of the buildings.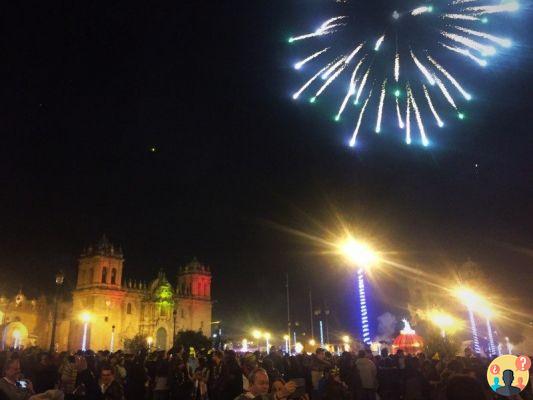 Both Calle del Medio and InkaGrill cost around US$110. Considering that I was planning to wake up at 7am for the tour of the Sacred Valley, the "fiesta" factor didn't count for much to me. My question then boiled down to "balcony" X "good food".
As the gourmande that I am, I chose dinner at InkaGrill and requested a table by the window, with a view of the Plaza de Armas, where the fireworks started long before midnight.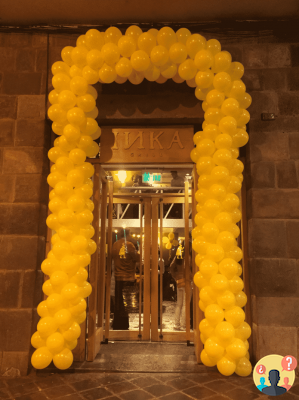 On the menu I chose there was a Vol-au-vent with prawns, a main course of Lomo (the main meat of the Andes) with saffron risotto and funghi sauce and, finally, cheesecake for dessert.
All dishes were wonderful! Dinner also included a bottle of water, a glass of wine (white or red), a pisco sour (the local drink) and a glass of sparkling wine. In addition, at the end, they also gave a plate with 12 grapes per person – in Peru they follow the Spanish tradition of eating grapes at midnight. #popular beliefs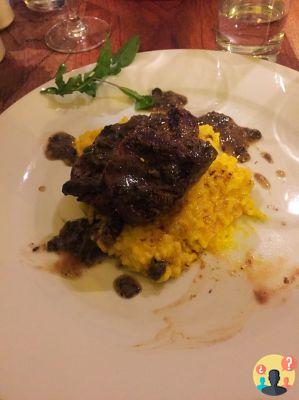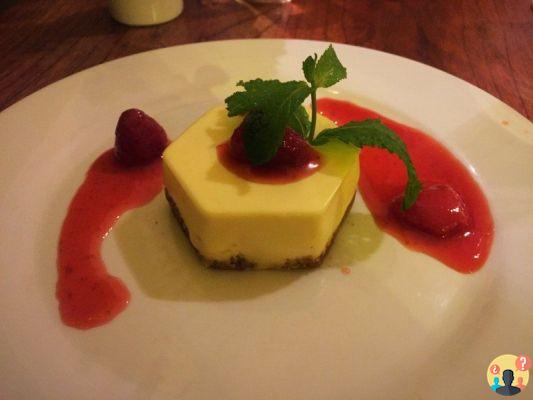 A few minutes before the new year, we decided to leave the restaurant and contemplate the turn of the Plaza, full of enthusiastic people dressed in yellow. In the same way as in Spain people usually wear white on new year's eve, the Peruvian tradition is to wear yellow! Also, when midnight hits people start running around the square to "get lucky". Everything happens in a fun and reasonably smooth way.
The only weakness of the Cusco New Year is that anyone can set off fireworks. So I had to be careful and run from place to place frequently to avoid getting hit. Anyway, New Year's Eve in Cusco was unforgettable and I recommend it to anyone who is in Peru at that time! Just remember to book your dinner in advance? "
Happy New Year!!!
See also:
Cusco travel insurance
hire a travel insurance for Cusco it's a great way to ensure a smooth trip and avoid worries. Having the assistance of insurance gives you the peace you need to enjoy your destination and know that you have support if you need it. Also enjoy our Insurance Promo discount coupon. - SEE PRICES