Chile's dynamic capital is much more than just a stopover. With museums, restaurants, great hotels and a lot of history, there are very special places for those looking for unforgettable experiences in the city.
Once a city underestimated by many travelers who stopped by Patagonia, the Atacama Desert or the Nevado Valley, Santiago has already established itself as a destination that has fallen into the preference and taste of many Brazilians.
There are many attractions, such as museums and a rich culture, shops with unique details for shopping, sophisticated and charming restaurants, excellent wines to enjoy and good accommodation opportunities in the capital.
We visited the city and selected unique places and experiences that are worth living in the region, especially for travelers looking for a stay outside conventional tourism. We have separated the tourist attractions in Santiago de Chile that are worth it for couples and families looking for a more exclusive experience in the Chilean capital.
For lovers of good food, there's nothing like dining at restaurants like Osaka or Akarana and getting to know the largest winery in South America, at the El Mundo del Vino store. For those looking for culture, the Chilean capital's museum collections are perfect for a day of immersion in local history.
A good tip for those looking for good accommodation options is to contact the Experiences consultant from Itaú Personnalité before traveling. It offers a worldwide Lifestyle service and provides experiences in the best hotels in Chile, such as the Grand Hyatt, Ritz Carlton, Sao Cristobal Hotel and W Hotel.
You will read in this post:
Sights of Santiago – Must-see Museums and Neighborhoods

Fashion Museum
Fine Arts District
Lastarria neighborhood

Sights of Santiago – Where to shop?

PURE
VINOMIO
THE WORLD OF WINE

Sights of Santiago – Best restaurants

The Hole Bar
AKARAN
MIGUEL TORRES RESTAURANT

Best hotels in Santiago de Chile

GRAND HYATT
RITZ CARLTON
SAN CRISTOBAL HOTEL
W HOTEL

Read More
Sights of Santiago – Must-see Museums and Neighborhoods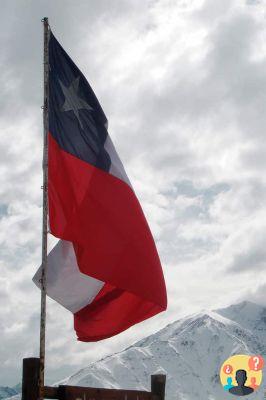 Fashion Museum
One of the museums with the largest collection of the history of fashion in the world, the Museo de La Moda is one of the tourist attractions in Santiago de Chile that are worth it for fashionistas on duty or for those looking for a diverse culture in the capital.
Great Santiago Tower
The tallest skyscraper in Latin America, with 65 floors, the Gran Torre is home to the largest shopping center in the region. Going up to the recently opened observation deck called Sky Costaner is essential, as it is possible to have a 360º view of the city that overlooks the Andes.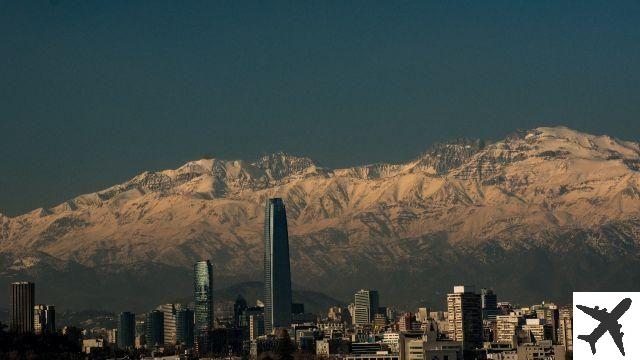 Fine Arts District
A neighborhood that is indispensable in Santiago is Bellas Artes, mainly because it houses the National Museum of Bellas Artes. Opened over a century ago, the museum has a collection of more than 12.000 items ranging from XNUMXth century European art to Argentine art. It is one of the largest public collections in Latin America. Nearby, travelers can also explore the craft shops, bookstores, theaters, bars and restaurants.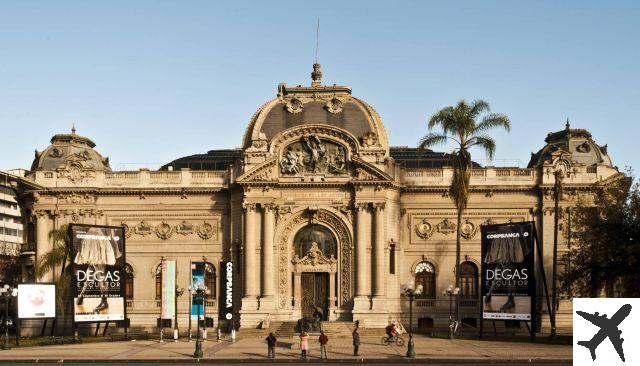 district of Italy
One of the coolest areas of Santiago, Barrio Itália is like an open-air gallery. Made up of Italian immigrants, the neighborhood has many design shops, furniture, cafes and vintage stores.
One of the most trendy stores, which has several imported items is Design Area. In addition, it is worth visiting Art Gallery Thirteen, with Chilean modern art. For a complete tour of the place, it is worth stopping to eat na Casaluz, a New York-style bistro. To complete the tour, end the day at Lusitanian which was considered the best roof terrace to drink and eat a rib.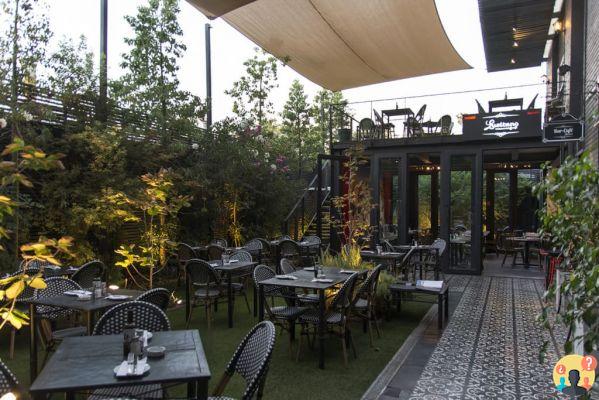 Lastarria neighborhood
The neighborhood of Lastarria, is an area more popular with conventional tourism, but still very good for a nice walk. Museums, open-air restaurants and bars with happy hour are lively in the area. The cobbled streets and European architecture, mixed with modern touches sprinkled between the traditional give a funky atmosphere to the region.
Sights of Santiago – Where to shop?
PURE
Pura offers a contemporary twist to Chilean craftsmanship, with alpaca wraps and unique jewelry artfully displayed in a white, gallery-like space.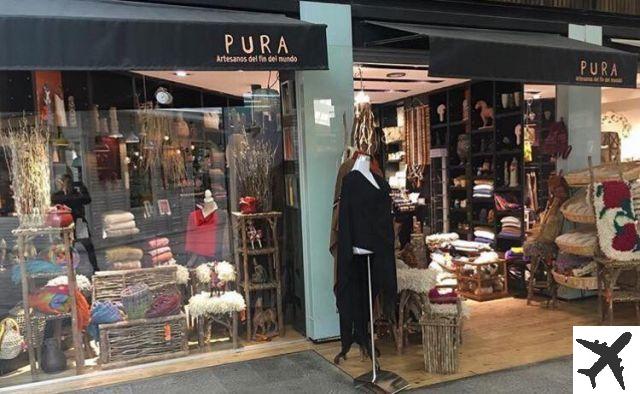 ARAUCO PARK
The most popular mall among Chileans, it is one of the few in the city to offer an outdoor space with luxury stores from major brands such as Emporio Armani, Carolina Herrera and Dolce Gabanna.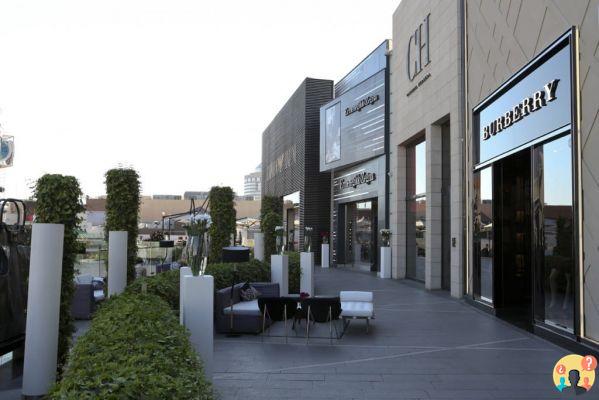 VINOMIO
This boutique wine store has a team of expert sommeliers who help customers find rare labels from Chile and other parts of the world. Most wines are not sold in supermarkets.
THE WORLD OF WINE
The recently opened El Mundo Del Vino surprises passersby with a 12-meter window full of wines. The limited edition Syrah Reserva by Pérez Cruz is one of 6.000 bottles from the largest vinoteca in South America.
Sights of Santiago – Best restaurants
The Hole Bar
For an authentic experience in Chile, visit El Hoyo restaurant. Busy, only open for lunch from Monday to Friday. It serves traditional cuisine and authentic Chilean dishes.
AKARAN
A good option for those going to Chile on business is to book lunch or dinner at Akarana. The restaurant serves creative pizzas and what the Chef has called Tapas of the Pacific. The exclusive lunch menu is a great choice.
For those looking for a Peruvian-Oriental fusion cuisine, Osaka has fresh sushi and a delicious dish called tiraditos de octopus with olive pâté.
MIGUEL TORRES RESTAURANT
The Miguel Torres Restaurant offers great outdoor wine tastings from the Curicó cellar, in the shade of the snow-capped Andes. Take the opportunity to try exclusive wines from the region.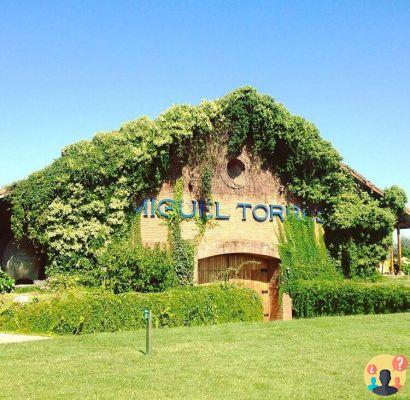 Best hotels in Santiago de Chile
After visiting the sights in Santiago de Chile, it's time for a nice rest. And there's nothing better than arriving at a delicious hotel to enjoy a SPA, good cuisine or just a dream bed and bath. To take advantage of this comfort even more, it is very worthwhile to have the card Itaú Personality Mastercard Ink, and enjoy the exclusive benefits granted by the Experience Consultant at the hotels below:
GRAND HYATT
At the Grand Hyatt By booking with the card, you are entitled to breakfast, early or late check in/out, room upgrades and a USD 100 food and beverage credit.
RITZ CARLTON
At the Ritz, in addition to all the upgrades above, those who book the hotel using the card also get a bottle of wine.
MAKE YOUR RESERVATION OR LEARN MORE ABOUT THE HOTEL HERE
SAN CRISTOBAL HOTEL
San Cristobal is also really worth it, as it includes all upgrades from other hotels and a USD 100 credit to use at El Cid or El Bohio restaurants, as well as a VIP welcome.
MAKE YOUR RESERVATION OR LEARN MORE ABOUT THE HOTEL HERE
W HOTEL
The W Hotel is one of the coolest hotels in Chile. Excellent for a younger crowd, booking with the Cnuncier Black Personality, it is possible to have all the upgrades mentioned above.
MAKE YOUR RESERVATION OR LEARN MORE ABOUT THE HOTEL HERE
Santiago travel insurance
hire a Santiago travel insurance it's a great way to ensure a smooth trip and avoid worries. Having the assistance of insurance gives you the peace you need to enjoy your destination and know that you have support if you need it. Also enjoy our Insurance Promo discount coupon. - SEE PRICES
Read More
Is Santiago travel insurance mandatory? Discover everything here
How to Visit the Atacama Desert – Tips for Planning
What to Do in the Atacama Desert – 6 Must-See Tours
Trekking in Torres del Paine, Chile – Everything you need to know
Things to do in Nevados de Chillán, Chile – Tips for Planning
Valle Nevado – Best Tips to Enjoy
What to do in Valle Nevado – 9 Tips on How to Enjoy
Where to Eat in Valle Nevado – 12 Options to Try
Where to Stay in Valle Nevado – Best Hotels