A complete guide to planning your trip to Chile. Write down the tips and enjoy a lot!
Chile is one of the most visited countries in Latin America and has been gaining more and more space in tourism. Whether Santiago, Viña del Mar, Pucón, Valle Nevado or Torres del Paine, the destination will be marked by beautiful landscapes and delicious cuisine.
The trip starts with sighs as you fly over the beautiful Andes Mountains, which is even more magnificent when covered by winter snow. And there is no shortage of attractions and tours in this beautiful and diverse country.
It is worth visiting the colorful houses of Valparaíso and Pablo Neruda, walking in the Atacama Desert and skiing through the snowy valleys of the Andean Cordillera. As well as climbing one of the 95 active volcanoes in the country and discovering the Mapuche culture, the most numerous and representative indigenous group in the country in the Araucania region, 700 km south of Santiago.
Get more tips and itineraries about Chile below:
In this post you will see:
What to do in Chile
where to stay in chile
Where to eat not Chile
Internet chip not Chile
Chile travel insurance
Car rental in Chile
Flights to Chile
Read all our tips and posts from Chile
What to do in Chile
From snowy mountains to metropolitan centers, Chilean cities are full of attractions for all tastes and budgets.
Valle Nevado awaits countless ski resorts and extreme sports, while Santiago's museums, such as the Chilean Museum of Pre-Columbian Art, intrigue tourists with their indigenous and mystical stories about the country and Chilean culture before colonization.
Throughout the Chilean territory, the landscapes are breathtaking and fill the eyes with the diversity of natural beauty: arid, mountainous, snowy or volcanic, such as the Láscar and Villarica volcanoes, both active to this day.
Find out more about what to do in Chile with our tips:
Santiago – Complete City Guide
Sights of Santiago – Exclusive Attractions
How to Visit the Atacama Desert – Tips for Planning
What to Do in the Atacama Desert – 6 Must-See Tours
How to Climb the Láscar Volcano in the Atacama Desert – Everything You Need to Know
Trekking in Torres del Paine, Chile – Everything you need to know
Things to do in Nevados de Chillán – Tips for planning
Valle Nevado – Best Tips to Enjoy
What to do in Valle Nevado – 9 Tips on How to Enjoy
Book all Chile tickets and tours in advance and skip the lines with GetYourGuide
where to stay in chile
Valle Nevado is the largest ski resort in South America with around 40 slopes to practice the sport. And if you want to enjoy the region, we recommend that you stay there. After all, there are several well-structured hotels to welcome you.
But if you are just planning to spend a little time there to enjoy the Chilean winter, Valle Nevado is a great tour option for those who are already staying in Santiago.
Read all our tips with the post:
Where to Stay in Valle Nevado – Best Hotel Tips in the Region
Where to Stay in Santiago – 4 Best Hotels
Find the best accommodation in Chile on Booking.com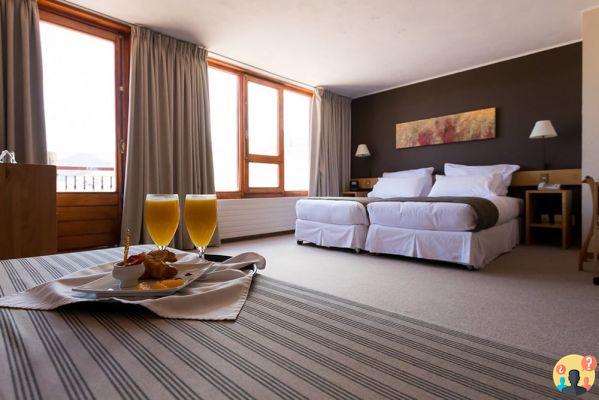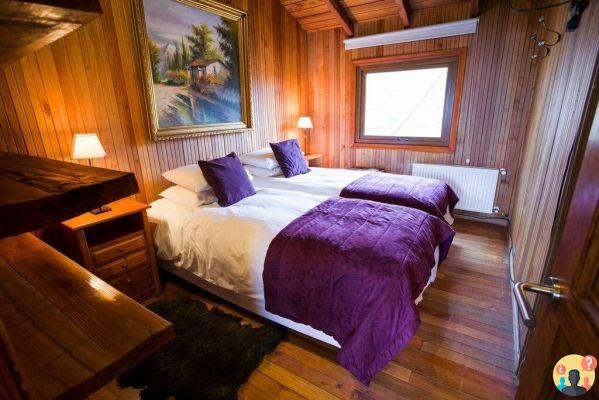 Where to eat not Chile
Traveling to Chile is synonymous with eating well and tasting great wines. For this reason, we have put together a guide for your trip to Valle Nevado where you will learn where to eat well with the best restaurants in the region.
Read more:
Where to Eat in Valle Nevado – 12 Options to Try
Internet chip not Chile
It's getting easier and cheaper to have unlimited internet throughout your trip in Chile. Nowadays you can buy an international cell phone chip online while you're still here in España. We always use and love it!
You receive the sim card at your address and then just insert it into your cell phone to reach your destination with unlimited 4G internet working.
Want to have unlimited internet throughout your trip?
Compare prices and buy your international travel chip in advance at America Chip, EasySim4U, My Chip ou Connected Travel.
Chile travel insurance
Buying Chile travel insurance is an excellent way to ensure a smooth trip and avoid worries. Having the assistance of insurance gives you the peace you need to enjoy your destination and know that you have support if you need it. Also enjoy our Insurance Promo discount coupon. - SEE PRICES
Read all about travel insurance:
What is the Cheapest Travel Insurance – Tips on How to Save
How to Get Travel Insurance – 5 Easy Steps [DISCOUNT]
Which Travel Insurance to Choose – 3 Infallible Tips to Help
International Travel Insurance – Step-by-step How to Hire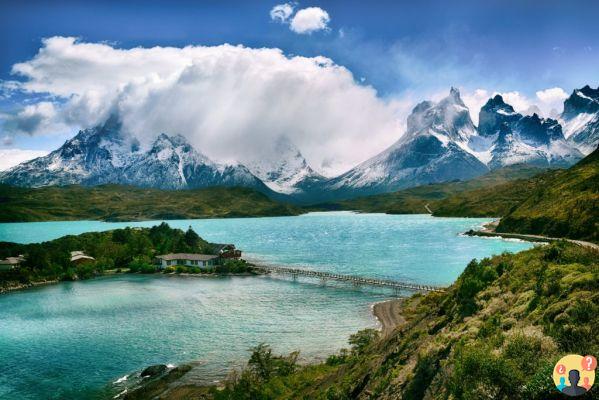 Car rental in Chile
Renting a car in Chile is a great idea. In addition to optimizing your time a lot, you will be able to enjoy it more without having to depend on public transport.
We really like Rent Cars to find the cars we use on our travels. It is the only one in Spain that compares the best rental companies in the world, but lets you pay in reais, without IOF. In addition, it is also the only one that lets you pay in 12 interest-free installments. It is worth it!
Flights to Chile
Looking for a good deal and flight prices? When buying tickets to Chile, it is worth taking a look at the website Promo Tickets.
It is quite common to find cheaper and better flight options than on other sites. We always use and is it worth it?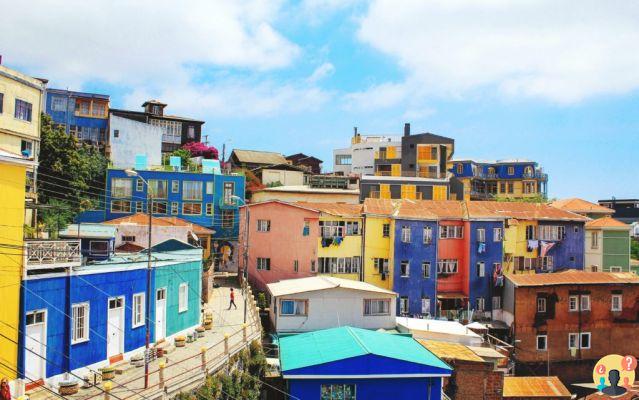 Read all our tips and posts from Chile
Torres del Paine in Chile – Travel Guide
Chilean Patagonia – Tour through Chaitén, Futaleufú and Palena
Chile – Travel guide and main destinations
What to do in Valle Nevado Chile – 9 tips on how to enjoy it
Where to stay in Valle Nevado to enjoy the best of skiing in Chile
Where to eat in Valle Nevado – 12 best options
Santiago – Complete travel guide
Sights of Santiago – 10 Unique Places
Is Santiago travel insurance mandatory? Discover everything here
Chile travel insurance – Check if it is mandatory and the best