Have you ever thought about venturing into snow sports? Nevados de Chillán is the perfect place to start snowboarding or skiing in Chile, with a station in the middle of beautiful woods, in a setting that looks like it came out of a movie.
stuck in Andes Mountains 480 km from Santiago, Nevados de Chillán it is in a region surrounded by volcanoes and is also very popular for its natural hot springs and its enchanting landscapes.
Experience the pure mountain air and enjoy this bucolic setting washed down with good wines in a great region for practicing Snow e Ski in Chile.
Buy your travel insurance at a discount!
Get 10% off with coupon FORTRAVELOVERS + payment by check.
Click here and enjoy!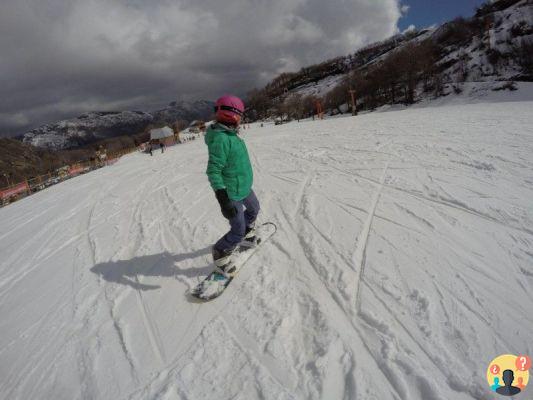 Directions
The nearest airports are Concepción, 190 km from Santiago, 480 km. From Concepción there are regular buses to Chillán and the trip lasts about 1:30H.
Departing from Santiago you can choose to go to Chillán by bus or train. The buses leave from the Santiago bus station and are operated by the company Tour bus. The trip takes about 5 hours. The trains are operated by the company central train and the trip takes 5 and a half hours.
Em Chillán you need to take another bus to Nevados de Chillán. It's another two hours of travel.
It is also possible to go straight from Santiago to Las Trancas, a village 8 km from Nevados de Chillán. The company that operates this route is Buses Nilahue, but there is only one timetable per day. The trip lasts 7 hours.
I chose to fly to Santiagobecause the ticket was cheaper. I arrived at the airport at night and went to the Santiago bus station. Buses leave in front of the airport every 20 minutes and the ticket costs 20 pesos.
Arriving at the bus station I went to the Tour bus and I bought the ticket as late as possible, around midnight to go to sleep on the bus. The ticket cost 6.900 pesos, a semi-sleeper and comfortable bus.
I arrived in Chillán around 5 am and took the first bus to Nevados de Chillán at 8 am. The ticket cost 3.000 pesos. (Warning: Chillán is one hour less than Santiago).
Unfortunately, the timetable offer from Chillán to Nevados de Chillán It's small, so plan ahead.
Another option is to rent a car in Santiago and drive to Nevados de Chillán. It is important to pay attention to some precautions when driving in the snow, such as the use of tire chains.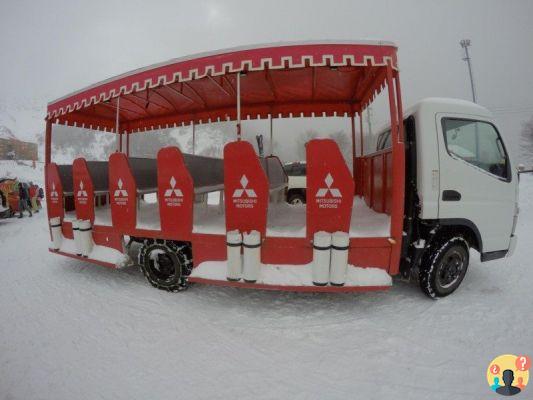 Where to stay
close to ski station there are several accommodation options, from apartments in condominiums to resorts like the Nevados de Chillán and the Chillan spa. We chose to rent an apartment on Airbnb for the 5 of us. The apartment has 3 bedrooms, living room, kitchen, balcony, very comfortable, with TV and WiFi.
The apartment is in the Andes de Chillán Condominium, very well located, next to the lowest part of the ski station, the Mountain Park, which you could walk. In the first days, however, the ski lift that connects this lower part to the main station was closed and we had to go up by car. If you don't have a car, you can go up to the central station on the red bus that runs every hour, stopping at the main hotels.
Another option is to look for accommodation in Las Trancas, a village 8 km from the station Nevados de Chillán, where are the restaurants, shops and markets.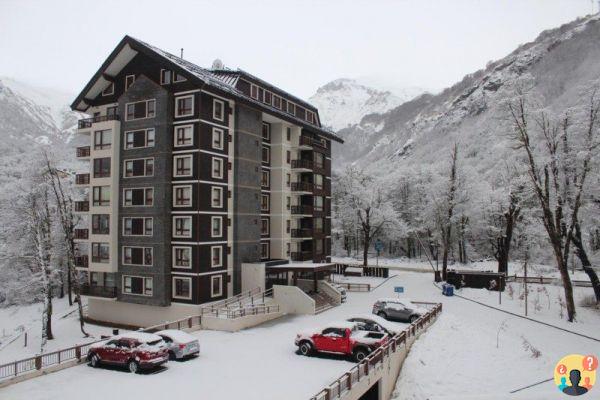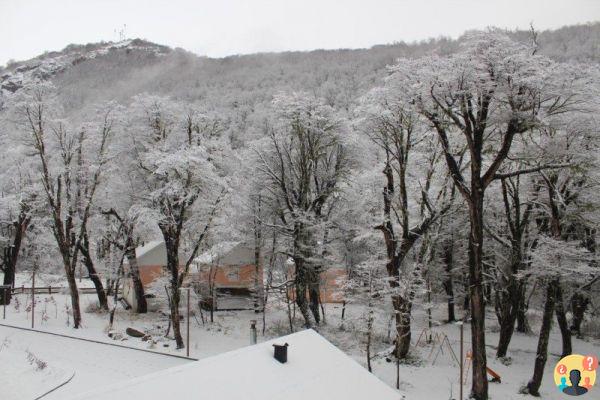 Snow and Ski in Chile: The Nevados de Chillán station
Nevados de Chillán is one of the lowest stations in Chile, located at just 1.500 meters above sea level. This makes access easier and faster, as well as causing less physical fatigue.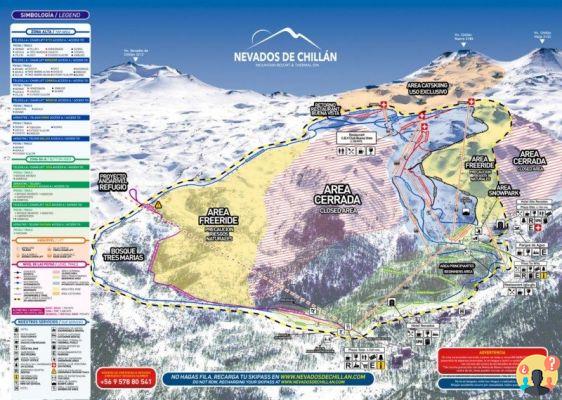 Prices are more inviting than other stations. Ski in Chile, however, has a simpler infrastructure.
Altogether there are 32 tracks and 9 lifts, 5 of which are chair lifts and 4 drag lifts.
The big difference of Nevados de Chillán it is the bucolic scenery that surrounds the station. The tracks in the middle of the woods make the sport even more fun and interesting.
The station also owns the longest runway in South America, the Tres Marias, which is 13 kilometers long.
There is a snack bar that sells sandwiches and drinks for a break between activities.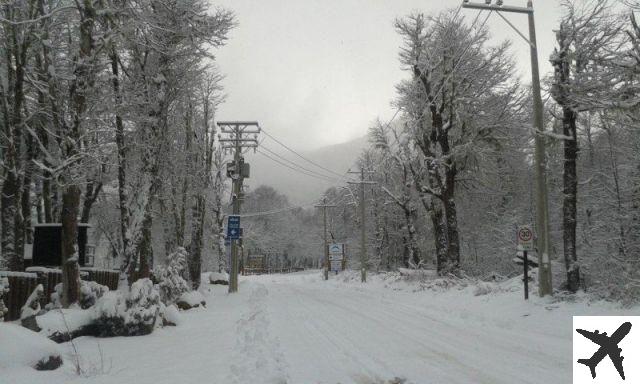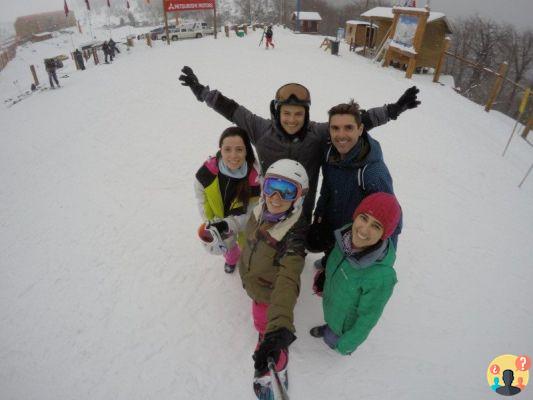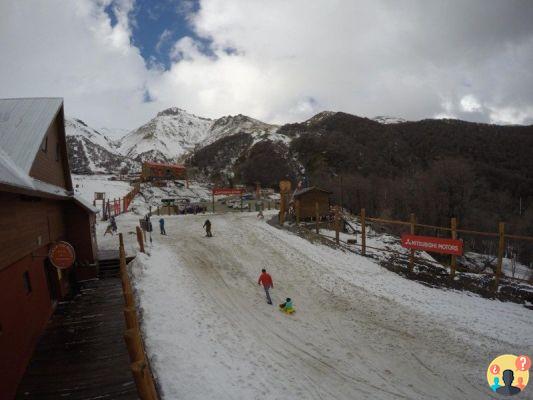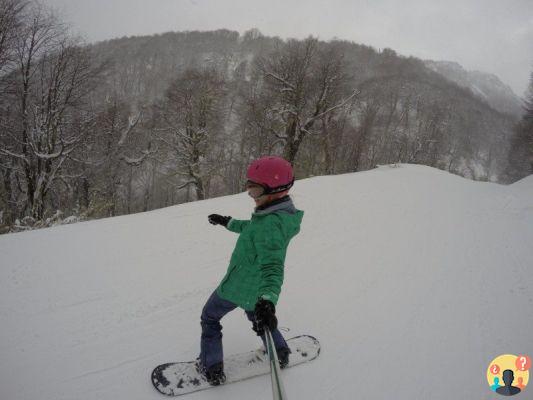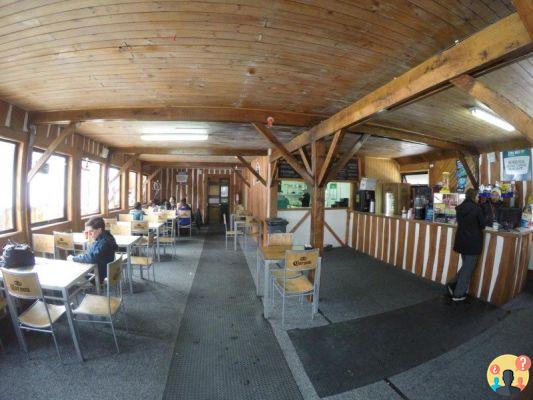 Inside the station there is a ski school, which offers ski and snowboard lessons. I took two private snowboard lessons and on the other days I was practicing alone. Each snow lesson lasts 2 hours and costs 85.000 Chilean pesos.
Next to the school there is a ski and snowboard equipment rental store. The rental of the complete snow equipment cost 17.000 pesos. I just loved this new sport. It's a delight to slide in the snow and feel the wind hitting your face. I didn't find it so difficult, my teacher was great and gave several tips.
A very important recommendation is to wear clothes that are suitable for both the sport and the weather. Don't forget to wear snow boots, a thermal jacket, gloves and even a second skin to protect yourself from the cold!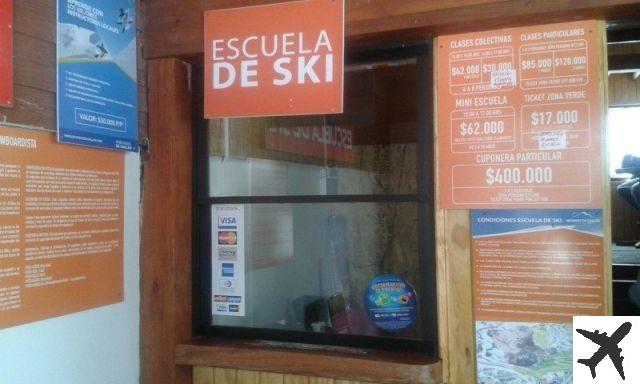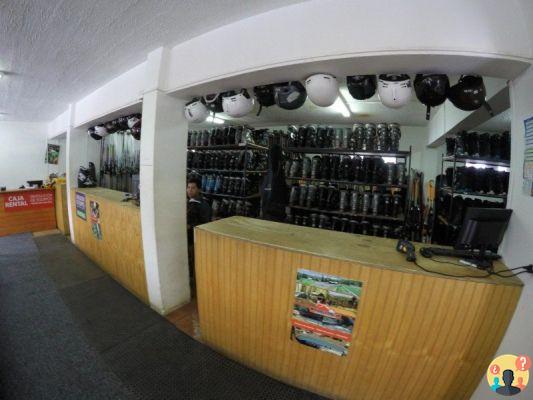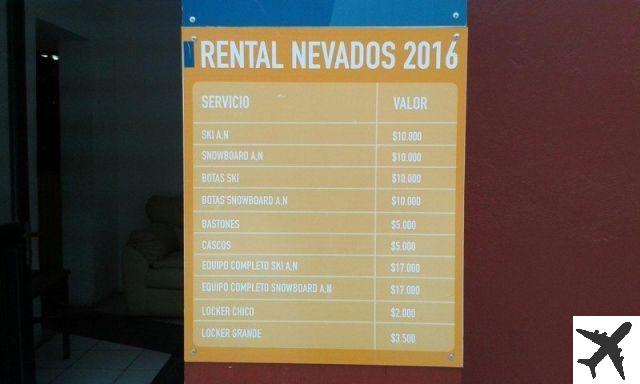 Come and venture into snow sports and enjoy the typical Andean winter in the charming and enchanting Nevados de Chillán station.
Information:
Nevados de Chillán
Opening hours: 9 am to 17 pm
Pass Price: (high season 2016)
Adult 40.000 pesos
Child 31.000 pesos
Child up to 5 years old free of charge
Is that you? Know other stations to practice Snow and Ski in Chile? Did you like this option? Leave your comment ?
Chile travel insurance
Buying Chile travel insurance is an excellent way to ensure a smooth trip and avoid worries. Having the assistance of insurance gives you the peace you need to enjoy your destination and know that you have support if you need it. Also enjoy our Insurance Promo discount coupon. - SEE PRICES
Read More
Complete Itinerary in Santiago de Chile – Everything you need to know
How to Visit the Atacama Desert – Tips for Planning
What to Do in the Atacama Desert – 6 Must-See Tours
How to Climb the Láscar Volcano in the Atacama Desert – Everything You Need to Know
Trekking in Torres del Paine, Chile – Everything you need to know
Valle Nevado – Best Tips to Enjoy
What to do in Valle Nevado – 9 Tips on How to Enjoy
Where to Eat in Valle Nevado – 12 Options to Try
Where to Stay in Valle Nevado – Best Hotels