After a full day of skiing to work up an appetite, there's nothing better than a good meal! Learn all about Valle Nevado's restaurants to choose where to eat.
Cold and food is a wonderful combination! Even more so if the atmosphere is cozy and the cuisine is tasty – a perfect setting to enjoy a snowy season in the heights of the Andes mountain range, near Santiago de Chile. But do you know where to eat in Valle Nevado?
No snowy valley there are 12 options of restaurants and bars with varied dishes, to please all tastes. Those looking for a place to venture on the ski and snowboard slopes will be well served with what is on offer.
I got to know the place and the restaurants at the invitation of the resort itself, and with this post I help you choose where to eat in Valle Nevado. The service can even be a little slow (compared to São Paulo), but enjoy the trip and relax! Enjoy the scenery, engage in conversation and enjoy the menu of some of the restaurants there.
Remembering, if you stay in one of the hotels in Valle Nevado, meals are included in the daily rate. O Hotel Puerta del Sol e Three tips breakfast and dinner included, at Hotel Valle Nevado all meals are included.
You will read in this post:
Restaurants in Valle Nevado

Lead Lookout
La Fourchette
Mont Blanc
South restaurant
Under Zero Restaurant
Gondola Square
The Woodshed

Bars in Valle Nevado

Valle Lounge
Three Points Pub
Sun Gate Bar
Valle Nevado Bar

Après-Ski in Valle Nevado
Where to stay in Valle Nevado
Chile travel insurance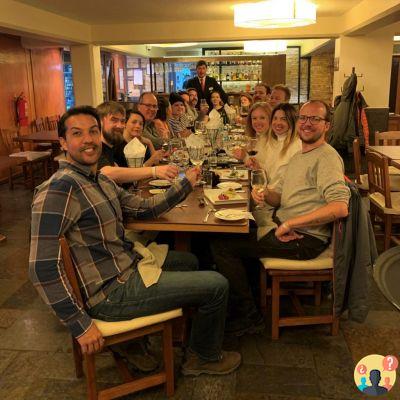 Restaurants in Valle Nevado
Lead Lookout
O Lead Lookout is an international cuisine restaurant, located in Hotel Puerta del Sol. The buffet offers several gastronomic options, including pasta prepared in front of the customer, with freshly chosen ingredients.
It is possible to opt for grilled meat or fish, in suggestions offered by the restaurant's chef. Salads and sauces are also available, and there is a wide variety of desserts.
The atmosphere is familiar and the service is open from 7:10 to 18:30 for breakfast, and from 23:XNUMX to XNUMX:XNUMX for dinner.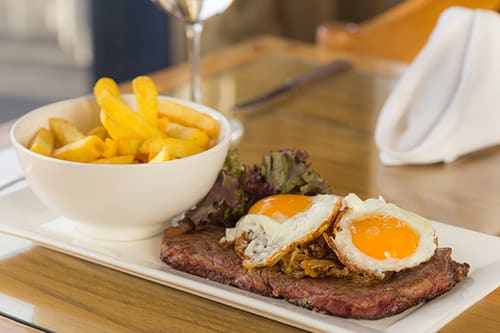 La Fourchette
O La Fourchette is the most sophisticated of the station, located in the Hotel Valle Nevedo. The restaurant's specialty is French food, in addition to offering a varied wine list.
The food is very good and the main dishes are the entrecot with brie cheese au gratin, the lobster drumstick and centella (crab), onion soup, duck confit and beef fillet with bourguignon sauce. #Delight!
The place is very nice, with a grand piano and an incredible view of the snowy mountains. It is the most chic in Valle Nevado. There is also a barbecue outside, where some meats are roasted.
The buffet hours are from 07:10 to 12:15 for breakfast and from 18:30 to 23:XNUMX for lunch. Dinner is à la carte and opens from XNUMX:XNUMX to XNUMX:XNUMX. For those staying in other hotels in Valle Nevado, it must be paid separately.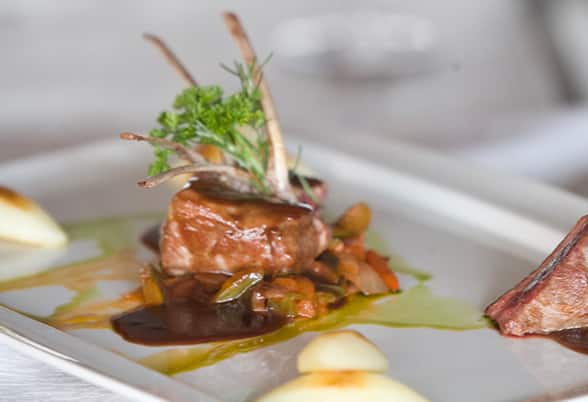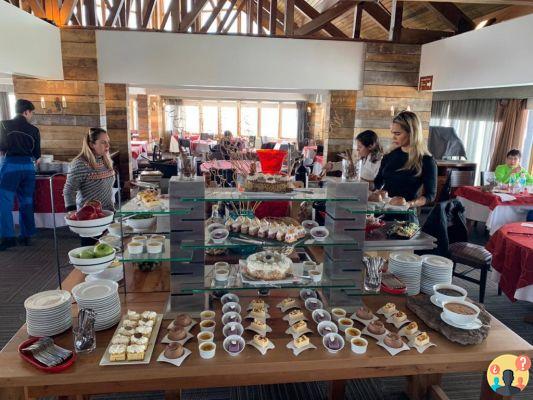 Mont Blanc
Sophisticated Italian restaurant, the Mont Blanc is right next to Valle Lounge. World-class chefs prepare pasta to order, so that customers can enjoy the best pizzas and other typical Italian dishes.
A tip, try one of the house specialties. There are several delicacies, the hake with steamed oyster sauce, the beef fillet with stuffed ravioli, risotto with shrimp, lasagna bolognese and cappelletti stuffed with veal. There will be days left to try everything!
Open in the afternoon for lunch, from 12:15 to 18:30, and in the evening, with à la carte dinner served from 23:XNUMX to XNUMX:XNUMX.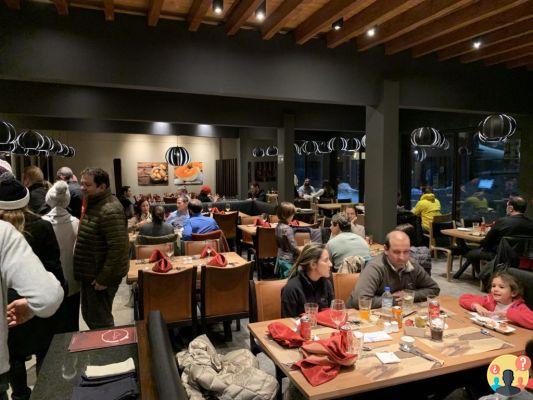 South restaurant
O restaurant on is located in Three Points Hotel and offers an à la carte menu with typical Chilean cuisine.
Specialties include many traditional Chilean ingredients. Highlight for the tasting of the stuffed avocado trio, the stuffed trout, the Tres Puntas ajicato (a soup of potatoes and chicken), the meat in sauce and the strip roast confit.
Opening hours for breakfast are from 07:10 to 18:30, and in the evening it opens at 23:XNUMX for dinner, served until XNUMX:XNUMX.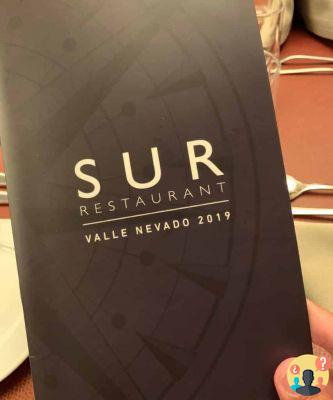 Under Zero Restaurant
The restaurant Low Zero It is a fast food option, faster, indicated mainly for those who got hungry while playing skiing. It is located right in the middle of the slopes and is open from 09 am to 17 pm.
It is a point of rest, with an incredible view of the snowy landscape of the mountains. A good tip is to order a Bajo Zero combo and a pisco sour. Other options offered are hot dogs, pizzas, wagyu barbecue, salads, and drinks such as craft beer, juices and soft drinks.
On Saturdays, there is a barbecue at the restaurant, with Chilean antipasti and lots of music led by a DJ. Ideal for the gang!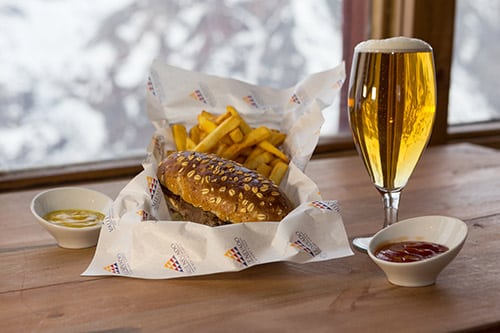 Gondola Square
A Gondola Square it is a common place for guests of Valle Nevado and for those who will only spend the day on the slopes of the station. The view from the terrace to the mountains is the highlight of the stop.
Located at turn 17, stopping point for day visitors, there are fast foods such as hamburgers, cookies, cookies, hot chocolate and coffees. It is one of the places where the sunset takes place, with a view of the sunset from the Andes mountain range, with music, DJ and drinks.
>> Check out all the attractions offered at the ski resort in What to do in Valle Nevado – 8 Tips on How to Enjoy.
The Woodshed
O The Woodshed is a new gastronomic option in Valle Nevado. With typical mountain decor, full of wood, stones and wrought iron, the atmosphere is cozy and warm. It is in a great location, at the entrance/exit of the slopes.
The place has a bistro concept and the menu is American-Chilean, with steak and grill options, salads, soups, sandwiches and snacks, and is also ideal for happy hours or Aprés-Ski (after-ski happy hour).
They also serve lunch and dinner on site, with a variety of grilled meats or fish, as well as draft beer. The restaurant is open from 09 am to 23:30 pm, every day of the week, and is a good indication for snacks after a full day of skiing.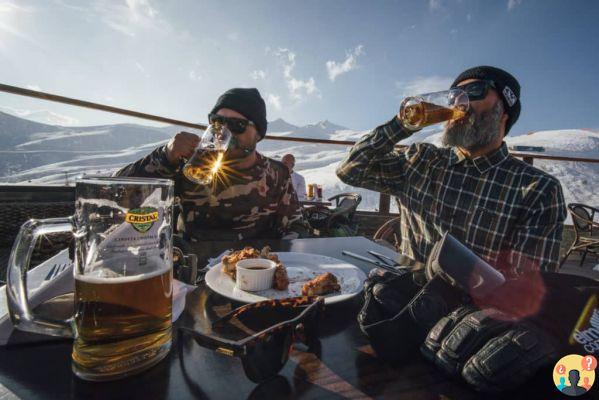 Bars in Valle Nevado
Valle Lounge
The bar Valle Lounge is located on an open-air terrace facing the slopes. It is the ideal place to relax after the day, enjoying the sunset in the Andes, the warmth of the fireplace in the indoor area, while enjoying a drink with snacks.
Valle Lounge's pisco sour is one of the house specialties. Be sure to have a glass of Chilean wine admiring the view from the place. Also try the ceviche, the meat skewers and the sea and land board.
The Valle Lounge has a direct connection to the Hotel Valle Nevedo, and a welcoming environment. Open every day from 10 am to 23 pm.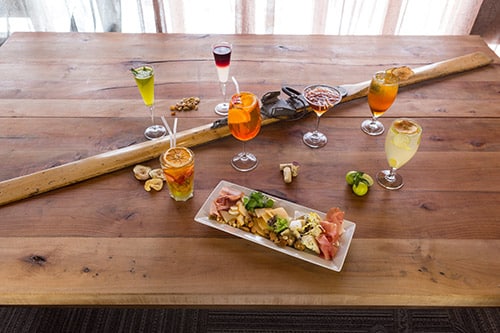 Three Points Pub
O Three Points Pub it is located in the hotel of the same name in the Valle Nevado complex. The atmosphere is full of music, whether live or at the karaoke show, with a perfect atmosphere for dancing.
In the pub there is a pool table, tables for happy hour with friends and a stage for musical performances. The bar's main highlight is the drinks: try an Aperol Spritz, a Ciroc Vodka, craft beer or pisco sour.
The opening hours are from 22 pm to 02 am, according to the Valle Nevado website and my own experience ?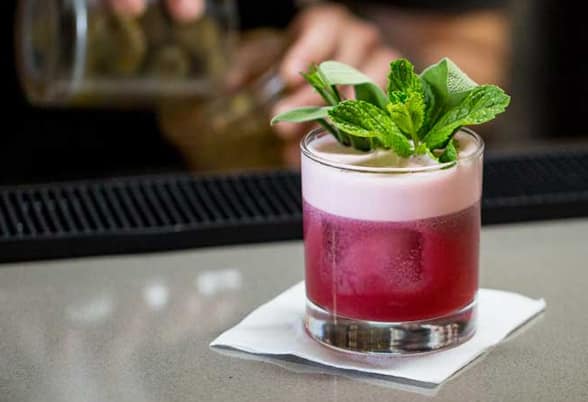 Sun Gate Bar
O Sun Gate Bar it is a more relaxed and informal environment, located in the homonymous hotel. The service offers snacks from the bar or Japanese cuisine, as well as a wide range of international or Chilean drinks.
Drink specials include Bailey's Chocolate, Rhubarb Pisco Sour, Cuban mojito and Tennessee whiskey. The hamburger a lo impover, traditional in the country, is also a great option.
The bar is open from 10 am to 13 pm for snacks and sandwiches, from 17 pm to 18 pm for Aprés-Ski and as a Sushi Bar from 16 pm to 23 pm.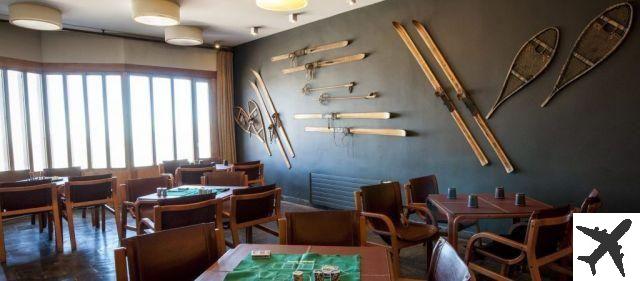 Valle Nevado Bar
O Valle Nevado Bar, located in the Hotel Valle Nevado, follows the same status as the accommodation: it is a more refined and elegant environment, with good cocktails and excellent wines.
Highlight for the drinks? select whiskeys, Bailey's chocolate, international beers, whiskey sour and nutella coffee. It is a great choice for a more romantic relaxing time in the mountains.
Opening hours are from 15pm to 23pm for the bar service, with Aprés-Ski from 17pm to 18pm.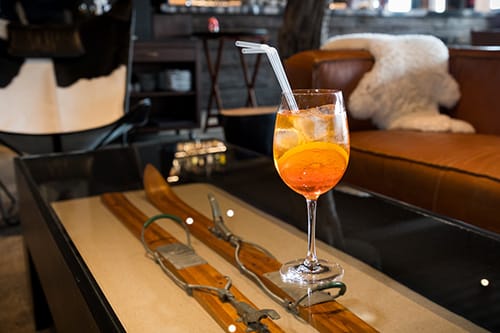 Après-ski not Valle Nevado
Après-Ski is super common and super famous in Valle Nevado. It's a time of celebration after a full day of snow sports. It's time to relax, have a hot (or cold) drink, have a snack and enjoy the company of friends.
>> Read more in our post What to do in Valle Nevado Chile – 8 Tips on How to Enjoy
This little party takes place in several parts of the Valle Nevado complex. Among restaurants, bars and terraces, you can choose where you want to rest after having fun on the ski slopes.
Après-Ski is available to all resort hotel guests. And to recharge your batteries, there is nothing better than a dip in the heated pool on the terrace of the Hotel Puertas del Sol. There is also a Havana cafe right next door, to help warm up even more at the end of the day.
#StayHip: the heated pool is small and can get a little crowded, if you don't like crowds it might not be your thing!
Where to stay in Valle Nevado
The resort's hotels offer a complete where to stay in Valle Nevado, for those who enjoy winter sports or snow enthusiasts. The stays are differentiated, with the right to a ski pass for guests, and also half board in the various restaurants on site.
In addition to the 3 hotels in the complex – Tres Puntas, Puerta del Sol and Valle Nevado, there are still several condominiums with apartments for rent, a good tip to save money!
>> Learn more about Valle Nevado's hosting options in the post Where to stay in Valle Nevado – Options from Luxury to Economic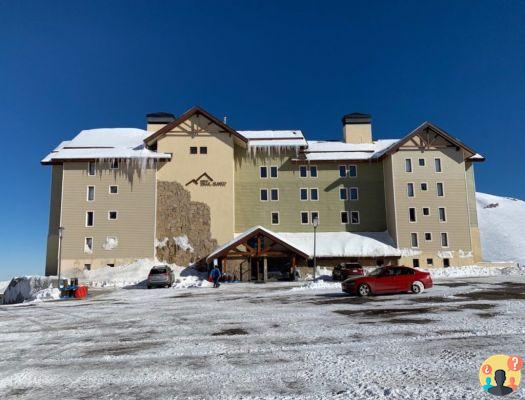 This trip was carried out by Bruno Tavares at the invitation of Valle Nevado Ski Resort.
Did you like our tips on where to eat in Valle Nevado? Leave us a comment!
Chile travel insurance
hire a Chile travel insurance it's a great way to ensure a smooth trip and avoid worries. Having the assistance of insurance gives you the peace you need to enjoy your destination and know that you have support if you need it. Also enjoy our Insurance Promo discount coupon. - SEE PRICES