Montreux on the Swiss Riviera is located on the shores of Lake Geneva, at the foot of the Swiss Alps. With the good weather and its famous sunset, along with all the musical culture that the city has developed, it was the reason for great names like Charlie Chaplin, Freddie Mercury, Hemingway, Nabokon and many others to choose this place to live.
Montreux is world-renowned for its relationship with jazz and music, and big names in this scene have influenced the creation of this connection over time.
Today the Montreux Jazz Festival, in the summer of the Riviera, attracts people and artists from all over the world. Vevey, the town next door, and small villages around Montreux also host shows and concerts. In June there is a Classical Music Festival and until the month of September you will find events related to music.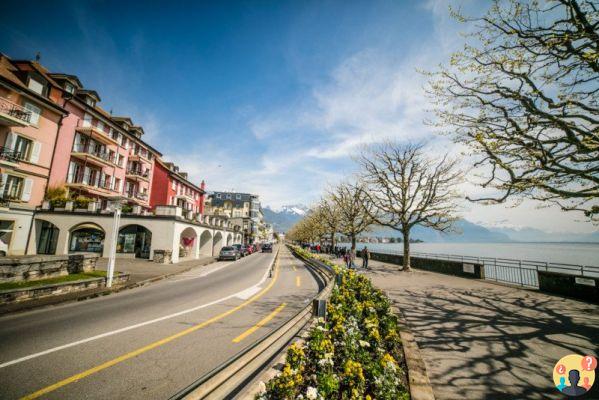 Photo: Diego Imai
So you don't miss anything there, we tell you 8 things for you to know things to do in Monstreux, on the Swiss Riviera:
1. Montreux Jazz Festival
I'll definitely start with this festival, because that's the name that the city bears. when talking about Montreux, automatically this event is already thought of.
Created in 1967, since then it has been hosting music legends, artists like Prince e Deep Purple used the city ​​of Montreux in their songs, while others like David Bowie, Nina Simone e Freddie Mercury came to live in the city and also record there.
O Montreux Jazz Festival since its beginning, it has recorded all the concerts that have passed through there and today it has a collection of more than 5 thousand hours of live music, even receiving recognition from UNESCO for World Memory Record.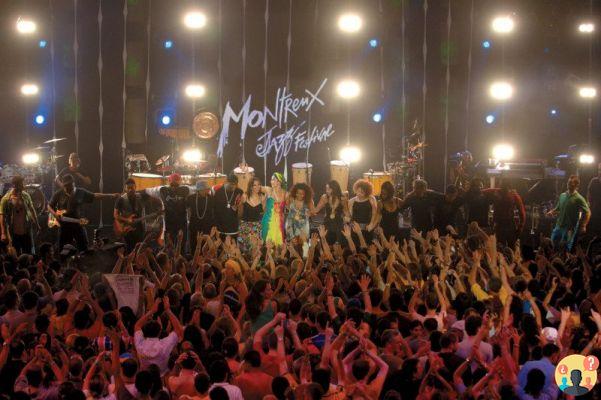 To get to know the Festival it is important that you plan your visit according to the date it takes place: this year it takes place from the 1st to the 16th of July.
For more information about the Festival or artist calendar and box office, visit the website.
2. Castelo de Chillon (Château Chillon)
Go to Montreux and not visit the Castle of Chillon is the same as not visiting Montreux, so many people start their visit to the city for him. The fact of being on the fringes of the Geneva lake already justifies its fame, an incredible landscape full of history and a mandatory stop for photographers!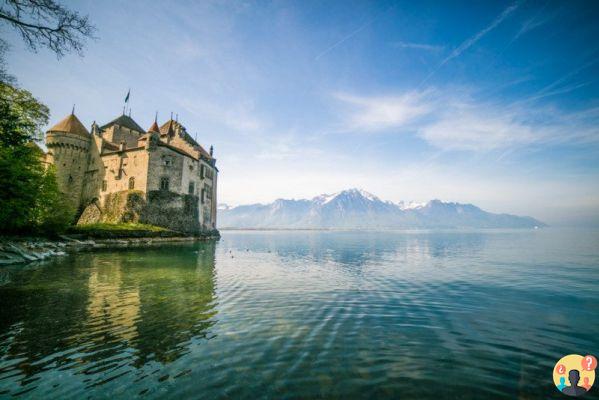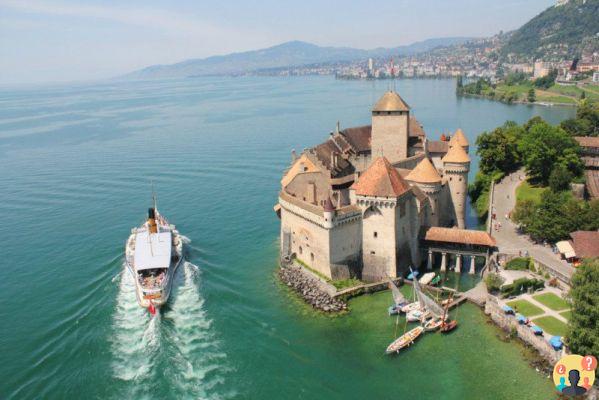 Photo: Montreux Tourism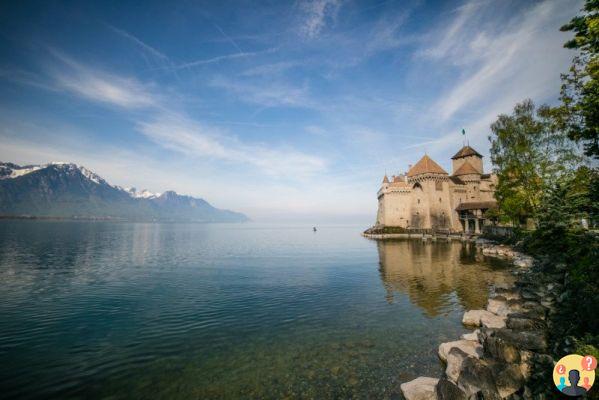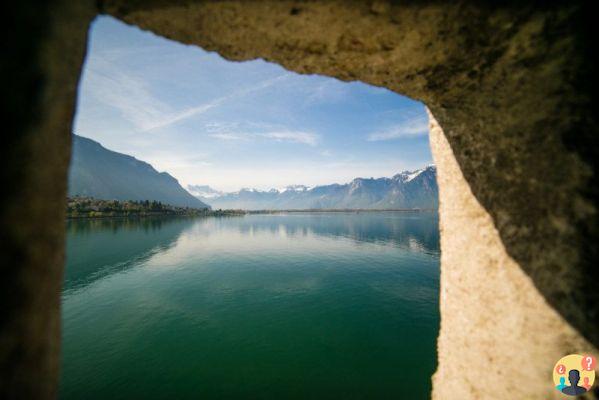 The castle is always hosting different exhibitions and events, so there is always something new to discover. To visit the castle, the price for an adult is 12,50 Swiss Francs, equivalent to around 43 Reais.
Visiting hours vary according to the time of year:
April to September, from 9:00 to 19:00
October, from 9:30 to 18:00
November to February, from 10:00 to 17:00
March, from 9:30 to 18:00
3. Queen Studio Experience
O Queen Studio Experience is a museum dedicated to the band Queen that exposes the band's work and the main thing: it's the studio where they recorded most of their music and where Freddie Mercury recorded his latest songs. There you can also find original handwritten papers with song lyrics and instruments.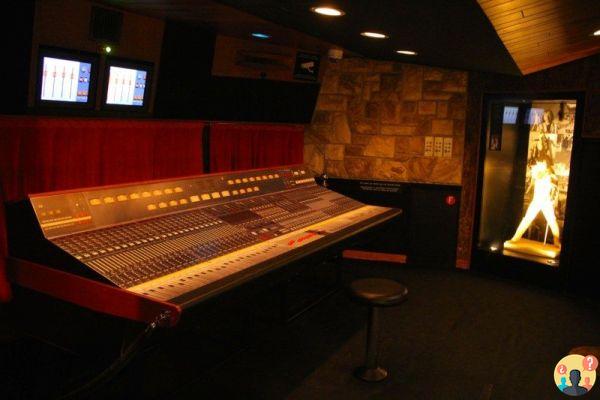 Photo: Disclosure
The museum is open to the public from 10:30 am and there is no charge to visit. The studio is located in the Casino Barrière de Montreux at 9 Rue du Théâtre.
4. Covered Market Montreux (Covered Market)
O Montreux covered market is one of the main symbols of the city, it was built in 1891, and it is also where the famous Christmas market (Christmas Fair), every year from November. It is in front of the lake and is also where the famous statue of Freddie Mercury.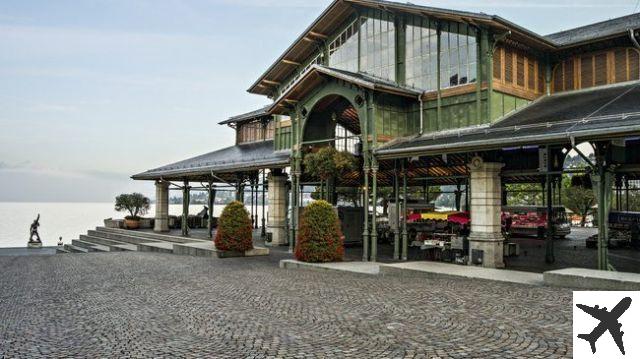 Foto: Switzerland Tourism
5. Vevy
Vevey is the neighboring city, you can go by bike as it is so close! I took a boat across the lake Geneva and in ten minutes it was there. The walk along the lake shores in both cities is worth a visit!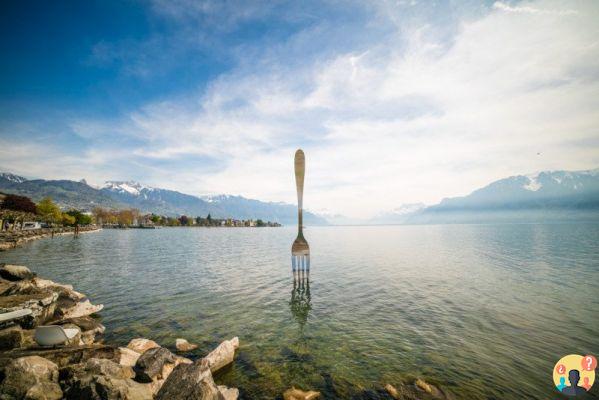 Vevey is as charming as Montreux, I spent an afternoon there and I highly recommend a visit! One of the things that stood out in my visit and perhaps is very personal, was the visit to the tomb of Charlie Chaplin. He lived in the city for a large part of his life and was buried there along with his wife. In the city, on the shores of the Lake, you can also find a statue of Chaplin that has become super famous among tourists.
6. Chaplins World
This year opened the Chaplin's World, a museum dedicated to this great man and artist who marked the history of cinema and television.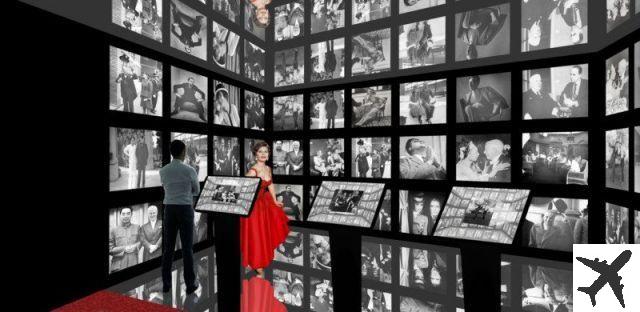 Photo: Chaplin's World Official Website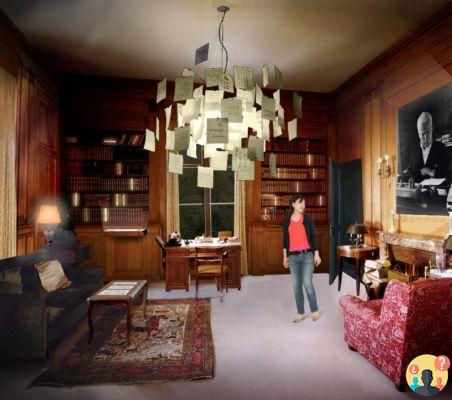 Photo: Chaplin's World Official Website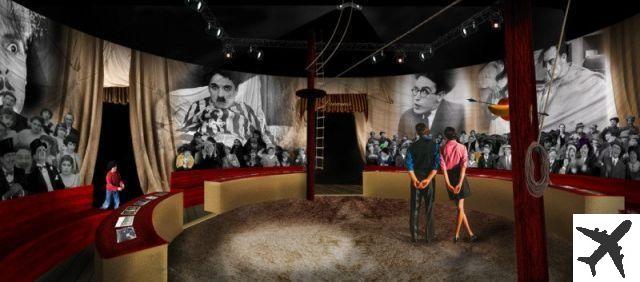 Photo: Site Official Chaplin's World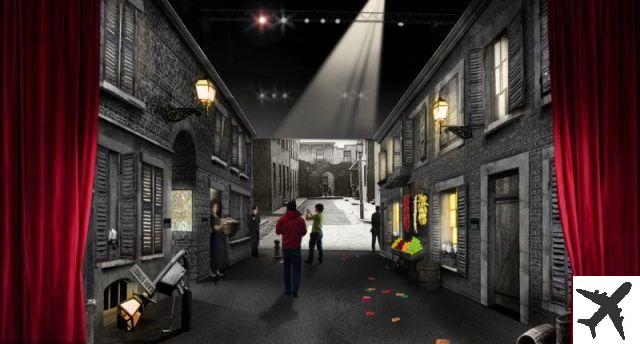 Photo: Chaplins World
The museum is open 7 days a week from 10:00 am to 18:00 pm, every day of the year with the exception of December 25th to January 1st.
The ticket costs 23 Swiss Francs (about 80 Reais).
7. Festival Images Vevey
While Montreux is famous for music and Jazz Festival, Vevey is reputed to be the city of Festival of Images. From September to October the streets, parks, exhibitions and galleries are taken by photographs. In case you are in Swiss Riviera this time of year, be sure to check it out!
8. Alimentary
It is the first museum in the world completely dedicated to food. For those on duty, it is worth including in the list of what to do in Montreux. The museum was founded by the company Nestlé (which has its main headquarters in the city of Vevey) and is the first museum in the world completely dedicated to food. Fun, interactive and educational.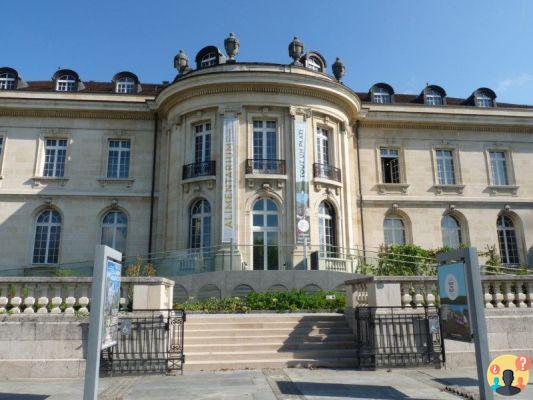 They are also responsible for "The Fork", a famous sculpture of a fork on Lake Geneva that you can see above.
9. Lake Cruises
stroll through Lago Geneva by boat is definitely something to do when visiting Montreux and Swiss Riviera. With a fleet of period boats, the CGN company has daily departures from Montreux, Vevey and also Villeneuve. The onboard services dedicated to gastronomy and the landscape seen by the boat make the tour something very special!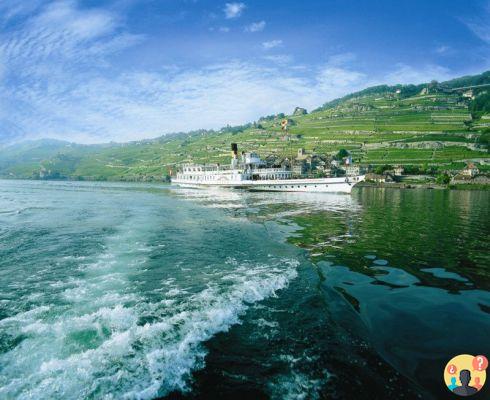 10. Golden Pass Railway
I think it is essential to mention this way of arriving at Montreux on the Swiss Riviera: the Golden Pass. It is considered one of the most beautiful train rides in the world, it is quite an experience, it has different routes and trains with panoramic views.
And for those who like the idea of ​​taking a train ride, there is also the Chocolate Train and the Cheese Train, two tours dedicated to these two spices that Switzerland is famous for its quality.
So look for the route that best suits your itinerary and be sure to travel on the Golden Pass!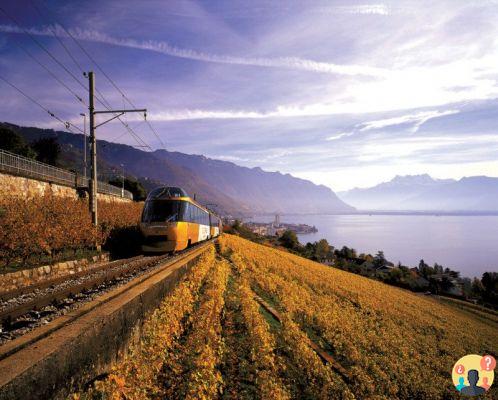 You know what to do in Montreux? Comment here!
Diego Imai traveled at the invitation of Tourism Switzerland.
Switzerland travel insurance
Having travel insurance for Switzerland is a requirement to enter the country, which is part of the Schengen Treaty and requires medical and hospital coverage of at least €30 for travelers. In addition to being mandatory, insurance is a great way to ensure a smoother trip. Also enjoy our Insurance Promo discount coupon. - SEE PRICES
Read More
Tralala Hotel Montreux
Switzerland Itinerary – 10 Best Tours
What to Do in Switzerland – 4 Must-See Sights
What to do in Switzerland – 7-Day Itinerary
Flight to Switzerland – What it's like to fly with Swiss Air
Swiss Travel Insurance – How to Find the Right One
Traveling by Train in Switzerland – Everything you need to know
What to do in Basel – 9 Essential Tips
Where to Stay in Basel – Hotel Schweizerhof
Itinerary in Bern – 10 Tips on What to Do
Where to Stay in Bern – Hotel Alpenblick
Travel Insurance Europe – Complete Guide on How to Hire
How to Get to Jungfrau – Discover the Swiss Alps in Interlaken
Where to Stay in Interlaken – Hotel Krebs
Skydiving at Interlaken – Everything you need to know
What to Do in Lausanne – 10 Must-See Things
Where to Stay in Lausanne – Hotel Alpha Palmiers
What to do in Zurich – Complete Itinerary
Where to Stay in Zurich – B2 Boutique Hotel + Spa
Plan your trip:
Get started now by booking your hotel in Switzerland on Booking.com
Save time and money searching for the best Travel Insurance with the Seguros Promo comparator! Extra 5% off with coupon: FORTRAVELOVERS
Compare the best prices to rent a car from over 100 rental companies with Rentcars! (Pay in up to 12X! Pay in reais, without IOF)
Leave España with Unlimited 4G Internet!