A complete guide to plan your trip to Cusco. Write down the tips and enjoy a lot!
Cusco is the gateway to Peru for anyone going to Machu Picchu or other archaeological sites like Choquequirao. Leaving España for Peru, it is necessary to make an acclimatization stop in Cusco before traveling to other regions of the country.
The stop is part of the tourist itinerary for those who go to Peru, in addition to having many attractions, great cuisine and excellent accommodation to rest before continuing the trip. The city, surrounded by the Sacred Valley, has 300 thousand inhabitants and an amazing historical atmosphere.
Check out the complete city guide below to plan your trip.
In this post you will read:
What to do in Cusco
Where to stay in Cusco
Where to eat in Cusco
Internet chip not Peru
Cusco travel insurance
Car rental in Cusco
Flights to Cusco
Read all our Cusco tips and posts
What to do in Cusco
Visiting the ancient center of the Inca empire, amidst the breathtaking landscapes of the Peruvian Andes, is definitely a trip that should be on your "wish list". Cusco is much more than a quick stop before heading up to Peru's biggest tourist attraction, Machu Picchu, or other famous spots in the country.
It is worth dedicating one to two days to acclimatize to the altitudes in Cusco and discover the mixture of Hispanic and Inca influence in the city centre, take day trips to other ancient Inca monuments, taste the local cuisine in the main market of the city or even discover incredible landscapes on a bike tour.
Read all our tips:
What to do in Cusco: We have selected the best attractions, hotels and restaurants
Tours in Cusco: 10 must-see programs in the city
New Year in Cusco Peru
Book in advance all tickets and tours to Cusco and skip the lines with GetYourGuide
Where to stay in Cusco
Cusco has several accommodations, for all tastes and pockets, from the simplest inns to the hotels of large luxury chains.
O Hilton Garden Inn Its strong point is the incredible view of the region. It is a 10-minute walk from the historic center. The hotel has a modern decor, great for couples, families and people visiting the city on business. In addition, it has very good rates, with the quality of the Hilton chain.
Find the best accommodation in Cusco on Booking.com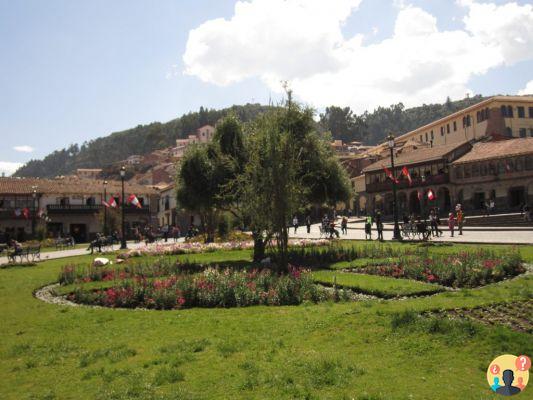 Where to eat in Cusco
In Cusco, as in all of Peru, Andean cuisine does not disappoint. Try some of the typical dishes, such as lomo (alpaca meat) and cuy, a roasted guinea pig – if you dare, lol! Oh, and don't forget to try the traditional pisco sour drink.
Some restaurant recommendations in Cusco are: Restaurante Tunupa, Tupay (at Belmond Monasterio), Limo, InkaGrill, Incanto and Calle del Medio
Internet chip not Peru
It's getting easier and cheaper to have unlimited internet throughout your trip to Peru. Nowadays you can buy an international cell phone chip online while you're still here in España. We always use and love it!
You receive the sim card at your address and then just insert it into your cell phone to reach your destination with unlimited 4G internet working.
Also read more chip tips:
International Cell Phone Chip – Which is the Best and How Much Does It Cost?
America Chip Discount Coupon – 10% OFF on Travel Chip
Want to have unlimited internet throughout your trip?
Compare prices and buy your international travel chip in advance at America Chip.
Cusco travel insurance
hire a travel insurance for Cusco it's a great way to ensure a smooth trip and avoid worries. Having the assistance of insurance gives you the peace you need to enjoy your destination and know that you have support if you need it. Also enjoy our Insurance Promo discount coupon. - SEE PRICES
Read all about travel insurance:
What is the Cheapest Travel Insurance – Tips on How to Save
How to Get Travel Insurance – 5 Easy Steps [DISCOUNT]
Which Travel Insurance to Choose – 3 Infallible Tips to Help
International Travel Insurance – Step-by-step How to Hire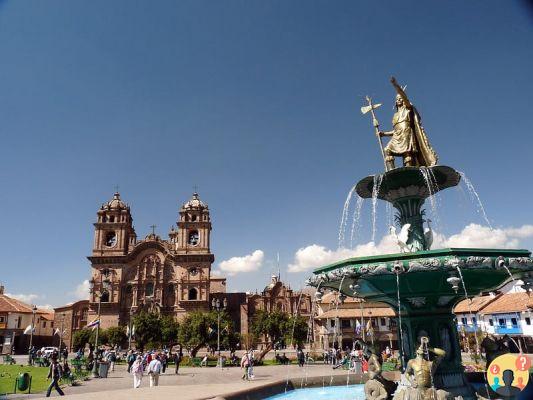 Car rental in Cusco
Renting a car in Cusco can be a great idea, even more so if your intention is to visit more cities in the Sacred Valley of the Incas. In addition to optimizing your time a lot, you will be able to enjoy it more without having to depend on public transport.
We really like Rent Cars to find the cars we use on our travels. It is the only one in Spain that compares the best rental companies in the world, but lets you pay in reais, without IOF. In addition, it is also the only one that lets you pay in 12 interest-free installments. It is worth it!
Haven't rented a car for your trip yet?
Guarantee the best price, without IOF, and pay in up to 12 interest-free installments at RentCars.
Flights to Cusco
Looking for a good deal and flight prices? When buying tickets to Cusco, it is worth taking a look at the website Promo Tickets.
It is quite common to find cheaper and better flight options than on other sites. We always use and is it worth it?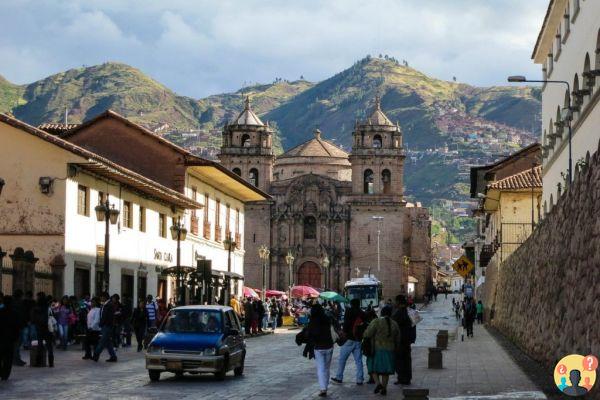 Read all our Cusco tips and posts
New Year's Eve in Cusco Peru
What to do in Cusco – Top attractions
Tours in Cusco – 10 must-see programs in the city
Cusco
Cusco travel insurance – Find the best
What to do in Peru – Unmissable Tips