Within the city of Madâin Sâlih, in Saudi Arabia, the Qasr al Farid is carved in a rock and lies alone in the desert.
If you go to Saudi Arabia, to the north-east of the country to be precise, there is an incredible, centuries-old monument that stands in the middle of nowhere. This unusual building is the lonely castle Qasr al Farid.
The lonely castle
Far from being a real castle, the building turns out to be an ancient tomb that was built in the 1st century AD. Located on the archaeological site of Madâin Sâlih, about 1400 km from Riyadh, the capital of the country, this tomb is the most photographed of the whole site.
The tomb is almost 16 meters high and its particularity is that it is entirely carved in the rock. The construction remains unfinished, but it offers the opportunity to admire the work of man's hand and the raw rock. Inside the tomb, the still unfinished chamber measures about 4.50 by 4 metres.
Today, the lonely castle is a UNESCO World Heritage Site and one of the most imposing and spectacular remains on the planet. It is the first Saudi monument to appear on the famous list.
A meticulous construction
Qasr al Farid is a unique monument in its dimensions and also in the details of its design. The tomb is isolated and occupies an entire section of a huge rock that stands alone in a desert plain.
While the lower part of the tomb remains unfinished, one can already be amazed at the beauty of the details of the upper part of the building: 4 pilasters decorate the front because of the imposing façade, the cornice is extraordinarily simple while the body of the mouldings above the frieze protrudes.
Every detail is a source of admiration and one wonders for which personality it was intended: at present, according to the latest scientific findings, there are no graves inside.
It should be noted that the site is now under permanent police surveillance and is not open to tourists: it is possible for expatriates working in Saudi Arabia to obtain permission from the Department of Antiquities and Museums in Riyadh on the recommendation of your embassy.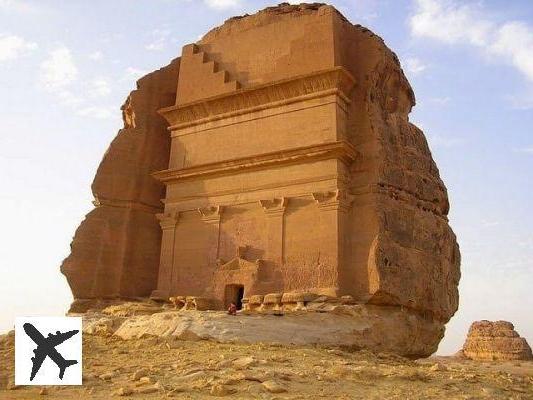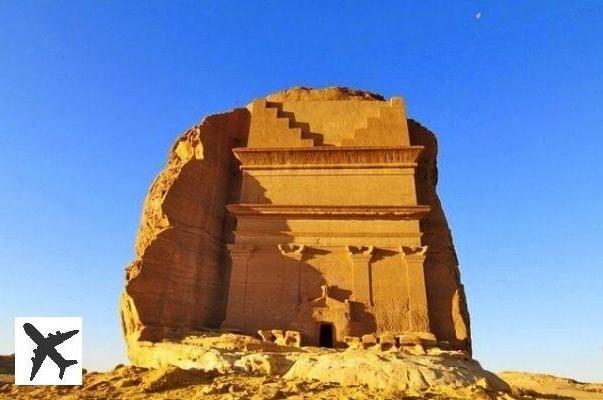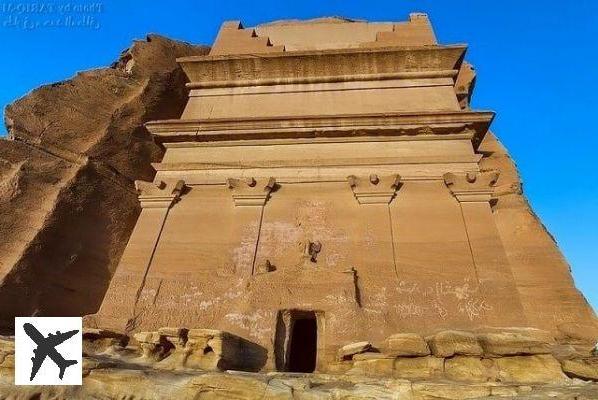 Other tombs in the city of Madâin Sâlih :