After an amazing journey traveling the European country by train, I chose the ten best tours in Switzerland. I recommend you do too!
1. Jungfrau Mountain
go up to mouse from Europe made me emotional, it's not every day that we have this opportunity and without a doubt it was the biggest highlight of my trip. The entire tour was amazing and the weather couldn't have been better. Don't miss this tour, it's worth it.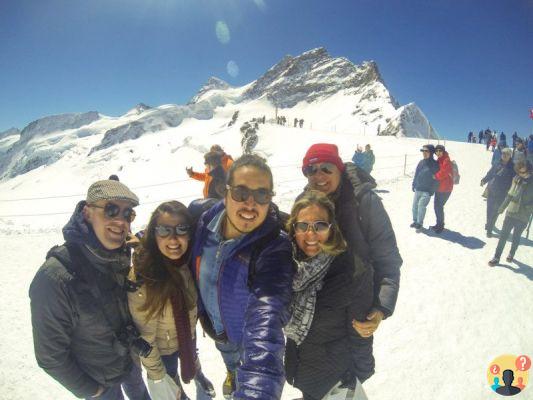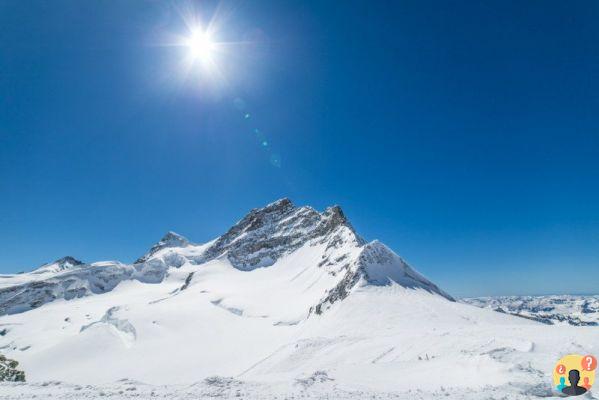 2. Basel Kuntsmuseum
I was lucky to be in Basel on the day of the reopening of this museum after a few years stopped. The museum is huge and features amazing works of art by artists such as Picasso, Monet, Dalí, Cezanne, Van Gogh and many others.
Click here to read more about the tour.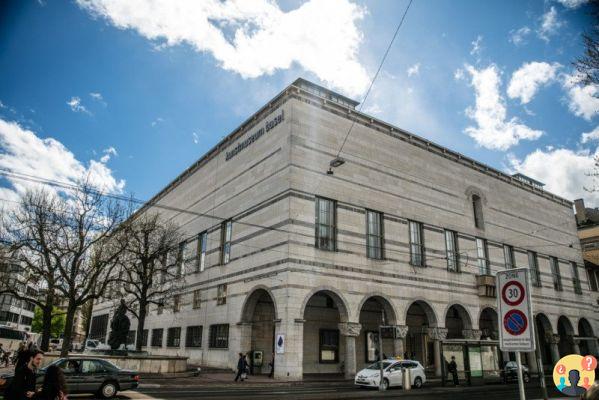 3. Bern Old Town City Tour
The historic center of the capital Switzerland it's amazing, a lot of history and a lot of beauty in this place that is a UNESCO world heritage site. Look for a local guide to introduce you to the historic part, the tour is short and well worth it! It's worth going up Clock Tower and get to know the main symbol of the city from the inside.
No wonder this is one of the best. tours in Switzerland, I'll tell you everything here.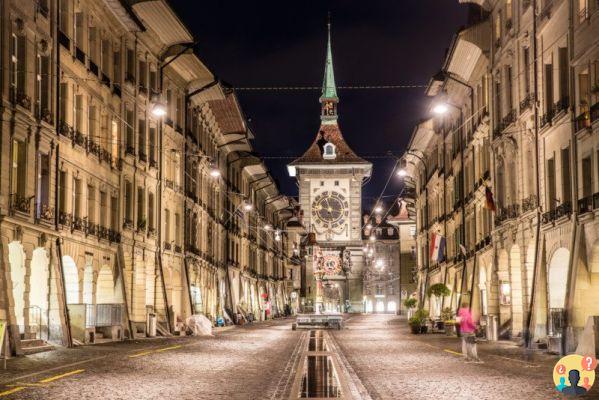 4. Vevey – Chaplins World
I had never heard about Vevey and I was able to spend the day exploring this little place next to Montreux on the Swiss Riviera. Fortunately, it was a very positive surprise! I discovered that for many years it was the home of the great artist and filmmaker Charlies Chaplin, I went to visit his grave in a small cemetery in addition to taking a picture with his statue on the banks of the lago Geneva. The city has also just opened the Chaplins World, a center dedicated 100% to this great artist and human being who was Charles Chaplin.
Meet Vevey here.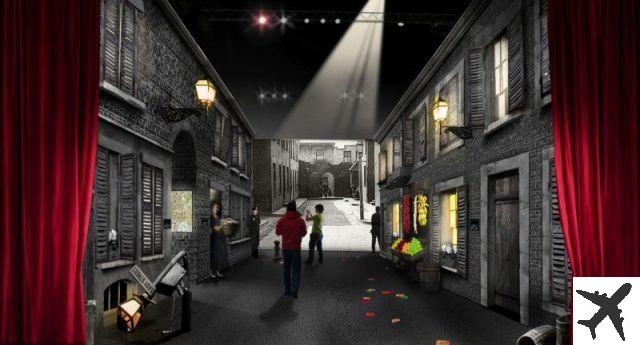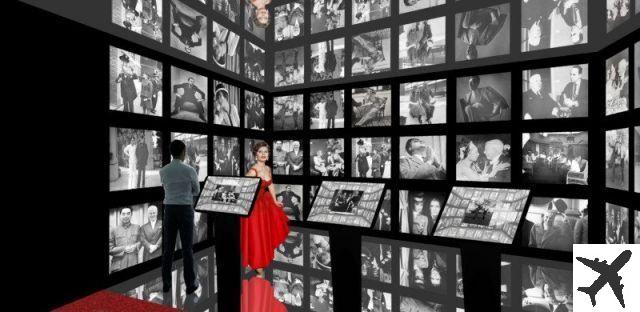 5. Lausanne Olympic Museum
As a good lover of the sport that I am, I couldn't help but visit the Olympic Museum em Lausanne, the Olympic capital. The museum is huge and has a lot of history in different wings telling all about the Olympics until the present day. A special area to Spain and to Rio de Janeiro it brings a lot of our culture and our city. Very beautiful to see!
Learn more about Lausanne here.

6. Zurich Ool Town Stroll
Zurich it is the largest city in the country, but even so it is not big compared to Brazilian standards. The city is easy to explore and worth putting the historical Center in your script. The good tip is to get lost in the small streets of the city, which is a unique experience.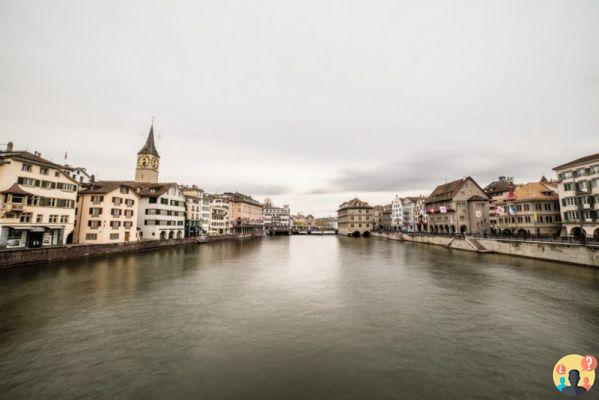 7. Golden Pass Rail
I haven't traveled by train much in my life, but this trip was without a doubt the most beautiful trip I've ever taken in my life. the train from panoramic view it's something incredibly beautiful and I have about three hundred photos from that trip, as the landscape got better by the minute. The trip ended in the city of Montreux on the Swiss Riviera on the banks of the lago Geneva and at the foot of the Swiss Alps, so you can imagine right? Definitely one of the best tours in Switzerland.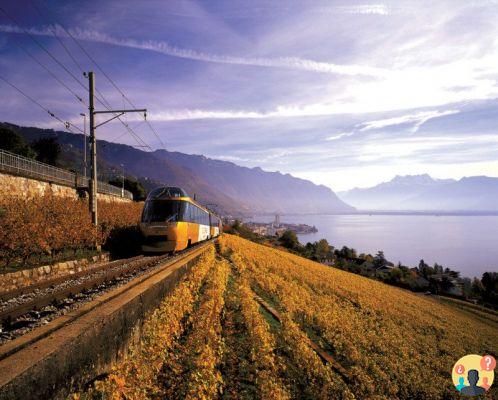 8. Basel
The city of Basel joins this list as a whole. Basel It's the city I liked the most among all the ones I visited. It is a place with a lot of history, a beautiful historic center that mixes modernity and especially art in its culture. It's a mix that made me fall in love with the place! Be sure to visit the city!
Read more here.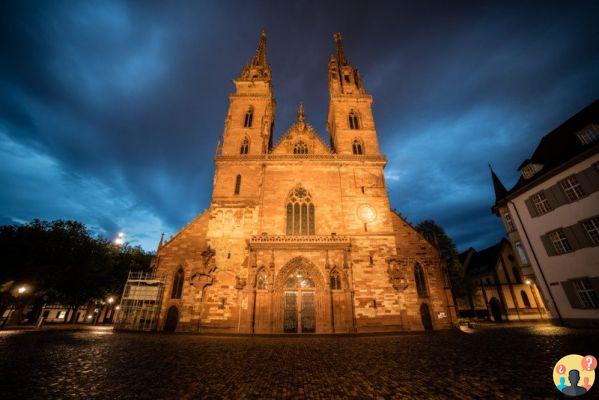 9. Free Walking Tour em Interlaken
Em Interlaken there is a group that organizes tours for free to get to know more of the city and experience a bit of the culture Switzerland. I visited a local cheese farm, I visited a chocolate maker and I was able to try all kinds of chocolates, in addition to walking and getting to know this charming and small town at the foot of the mountains.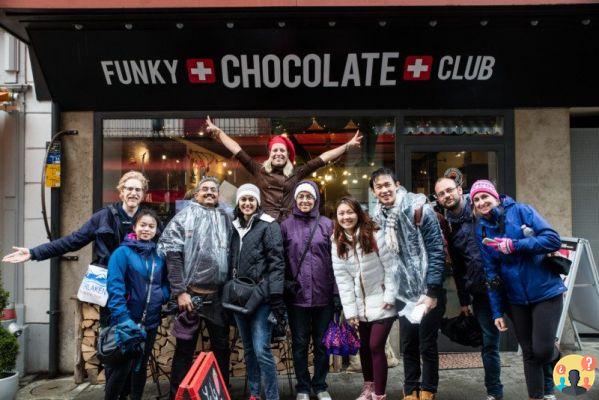 10. Boat trip on Lake Geneva
I took a quick boat trip across lago Geneva when I was in Montreux, being able to see the city and the Swiss Riviera with the alps in the background it is without a doubt wonderful. Walking by the lake is already incredible, now sitting on the deck of one of the boats, having a coffee or a wine with such a landscape is a 10!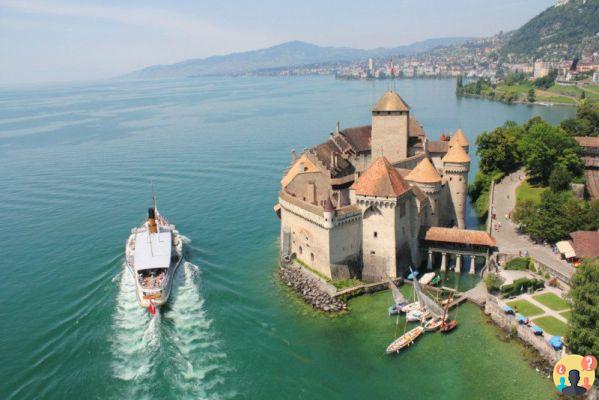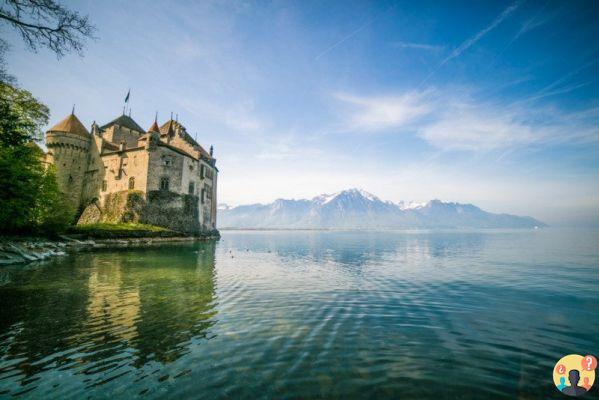 11 – Interlaken
It takes its name because it is between Lakes Thun and Lake Brien, which are beautiful. In addition to being a very charming little town, it is a great starting point for several charming alpine villages and for the famous "Top of Europe" tour.
I recommend taking a day to get to know this beautiful city, walk along the Aare River (walking, bike ride and/or a picnic), get to know the center, which is super cute and has a super nice square to spend the late afternoon, or even paragliding, which is super famous in the region.
Have you already purchased your travel insurance?Save on the best plans with the coupon FORTRAVELOVERS.
Click here and check it out!
And most importantly, don't miss out on the Harder Klum, a viewpoint that provides a spectacular view of the city, perfectly showing lakes Thun and Brien and the river Aare along with the snow-filled alps (depends on the time of year). The combination is more than perfect!
The viewpoint has an amazing suspended platform, great for taking that unforgettable photo! A pity is the fact that it is very popular and, unfortunately, I had some participants in my photo. In addition to the jaw-dropping view, there is a super charming restaurant, with ice cream, juices and meals (prices are typical of Switzerland).
To get to Harder Klum you will have to take a funicular that takes about 10 minutes to reach the mountain, we pay 20 CHF with Swiss Pass (50% discount).
12 – Grindelwald
And another little piece of paradise on earth, that kind of city that gives you an incredible sense of peace. The main attraction of the city is to climb the mountain first, which is a mountain with numerous attractions: zip lines, trails, hiking, biking and a suspended walkway that has a spectacular view of eiger mountain.
To climb the mountain it is necessary to take a gondola, and from there you start to be dazzled by the landscape. In fact, being "jaw-dropped" in Switzerland is something quite common.
Among several options, we chose to take the trail to the lago Bachalpsee which is one of the most famous trails and also because it has the shortest duration, about 50 minutes. But I confess that I really regret not having done the zip line (first flyers) that I imagine to be surreal. The trail is relatively quiet, I think we suffered a little more because of the unfavorable time, 12 pm, the sun was very strong.
Undoubtedly, doing this trail was one of the best experiences of my life, I don't know how to explain it, it was something so magical, so perfect, I was in ecstasy. Along the way there are several benches, great for taking a break and contemplating such beauty. First Price: 29 CHF with Swiss Pass.
13 – Lake Gelmer
This tour is sensational for the double emotion. In addition to discovering an incredible turquoise lake, you will walk on the Gelmerbahn, the steepest funicular in Europe (106% incline in some parts), a combo that is not to be missed. The lake is in the region of Grimsel world, very close to Interlaken. Arriving at the place to go up on the funicular my heart already gave a light, not to say a "beautiful", accelerated.
I had never seen a funicular like that, it looked more like a roller coaster, but with a more than special "plus", a roller coaster in paradise, because the landscape was surreal so perfect (I know it sounds exaggerated, but only those who have already went to Switzerland will understand that adjectives are lacking to qualify this country).
At the time of going up I was very apprehensive, but then I relaxed and enjoyed the landscape. Arriving at the lake, I was dazzled, what a perfect place. As we went at the end of winter, there was still snow on the mountains, making the scenery even more beautiful. Anyway, unmissable tour, I loved it.
14 – Lauterbrunnen – Enchanted Vale
This village is unbelievable, before knowing it, I had already seen countless photos, but when we arrived, I was impressed with so much beauty. You know when everything is so perfect that it doesn't seem real? I had that feeling with this place.
Now imagine a waterfall in the middle of the city, Alps on the other and perfect little houses with windows full of flowers, isn't it to die for? The village is quite small, we did it part-time, but for those who have more time, I think it's recommended to stay a whole day to walk around this beautiful place.
We explored the village on foot and then climbed the Staubbach waterfall, which was very fun and has a privileged view of the city, so be sure to do this mini trail.
hey, you already know what to do in switzerland? Tell us your itinerary and if you've already seen these places up close!
And you already know all about the best tours in Switzerland? Comment here!
Diego Imai traveled at the invitation of Tourism Switzerland.
Switzerland travel insurance
Having travel insurance for Switzerland is a requirement to enter the country, which is part of the Schengen Treaty and requires medical and hospital coverage of at least €30 for travelers. In addition to being mandatory, insurance is a great way to ensure a smoother trip. Also enjoy our Insurance Promo discount coupon. - SEE PRICES
Read More
Flight to Switzerland – What it's like to fly with Swiss Air
Traveling by Train in Switzerland – Everything you need to know
What to do in Basel – 9 Essential Tips
Itinerary in Bern – 10 Tips on What to Do
Travel Insurance Europe – Complete Guide on How to Hire
What to Do in Montreux – 10 Must-See Sightseeing on the Swiss Riviera
What to Do in Lausanne – 10 Must-See Things
What to do in Zurich – Complete Itinerary
Travel Insurance Zurich – See if you need it and how to buy it