Do you have your tickets bought and your bags packed, but still don't know what to do in Bogotá? Discover here the best tips to enjoy the Colombian capital – with attractions and itineraries for those staying from 1 to 3 days.
The Colombian capital is an amazing destination, and there is no shortage of options for what to do in Bogotá. A lively city, with many stories and good tourist, cultural and gastronomic attractions.
Bogotá is the largest city in Colombia and is located practically in the center of the country. However, even with these qualities, not always those who travel to Colombia have Bogotá as their main destination. Often visitors are just passing through, between one stopover and another. But one thing is for sure: it is worth including it in your travel itinerary.
It is also important to know that Bogotá is the third highest capital in the world, at around 2.640 m above sea level. Be prepared as this altitude can cause mild discomfort such as headache and dizziness for the first few days. It will get better with time.
Now, on to the tips on what to do in Bogotá?
#ParaNãoForget: Have you bought your travel insurance yet?
Get your discounted plan using the coupon FORTRAVELOVERS (5% off).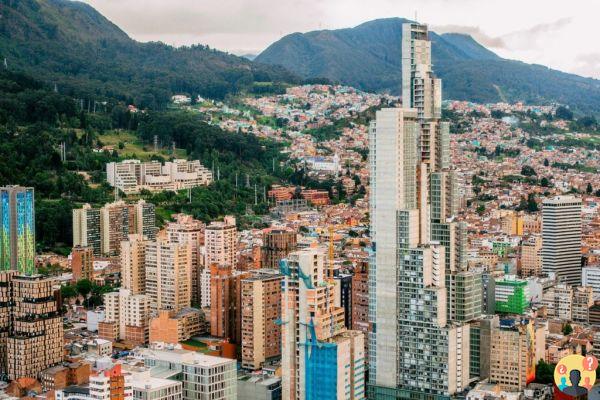 In this post you will see:
Things to do in Bogota

What to do in Bogotá in 1 day

La Candelaria neighborhood
Botero Museum
Mint
Monserrate Hill
Suggestion of where to eat:
Suggestion of where to have a coffee:

What to do in Bogotá in 2 days

Gold Museum
Zona Rosa and Zona-T
Tip where to have a coffee:

What to do in Bogotá in 3 days

Zipaquirá and Salt Cathedral
Tip where to eat:
Tip where to have a coffee:

Where to stay in Bogota
Bogota travel insurance
Things to do in Bogota
What to do in Bogotá in 1 day
With little time in the city, the ideal is to focus your tour in the historic center, in the neighborhood of La Candelaria.
La Candelaria neighborhood
Walking through the streets of the historic center is one of the best tours for those who have little time in the city. Bogotá is a true open-air museum and, therefore, it is worth taking a walk there.
A good starting point is to walk to Plaza Bolívar, where you can find not only the Cathedral of Bogotá, but also other important buildings in the city.
A good way to walk around the city and still learn about the destination is to take a Free Walking Tour. This type of tour usually doesn't last more than three hours, and gives you a good overview of the destination. THE Beyond Colombia offers tours every day.
Free Walking Tour is a guided group walk through the city streets. It is a great opportunity to learn about the history and curiosities of the place. The tour is free, but at the end it is common for participants to contribute a value, which goes according to how much they thought the tour was worth.
A place that cannot fail to pass is Quevedo's fountain. A small and simple square that is surrounded by shops, cafes and commerce. Walk through the small colorful streets and check out a lot of graffiti, one more interesting than the other.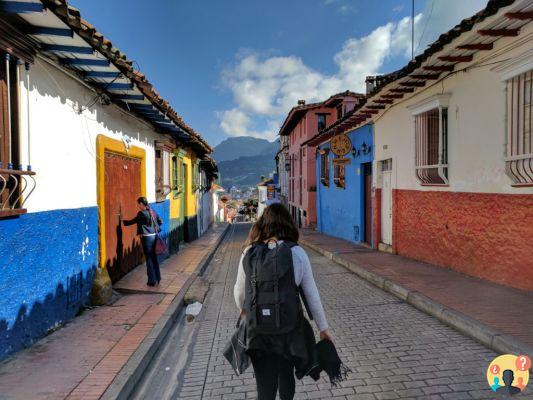 Botero Museum
Even with just one day, try to visit one of the numerous museums in the city. A is a difficult choice, but the suggestion is to go to one of the main ones: the Museo Botero is one of the most essential.
In addition, it is also a great choice for those who have little time and want a little relaxation, but with a touch more typical of the country they are visiting.
In addition to the exhibition of works by the Colombian painter and sculptor Fernando Botero, there are also works by renowned artists such as Picasso, Renoir, Monet, among others.
It is open from Monday to Saturday, from 9 am to 19 pm (closed on Tuesdays). Sunday from 10 am to 17 pm. Entrance is free.
Want to have unlimited internet throughout your trip?
Buy your international travel chip in advance and arrive in Bogotá using the internet with America Chip.
Mint
If you still have time, take the opportunity to discover the Mint Museum, located on the same block as the museum above. There, you can learn a little about the history of the Colombian currency, from the first productions to the present day.
It is open from Monday to Saturday, from 9 am to 19 pm (closed on Tuesdays). Sunday from 10 am to 17 pm. Entrance is also free.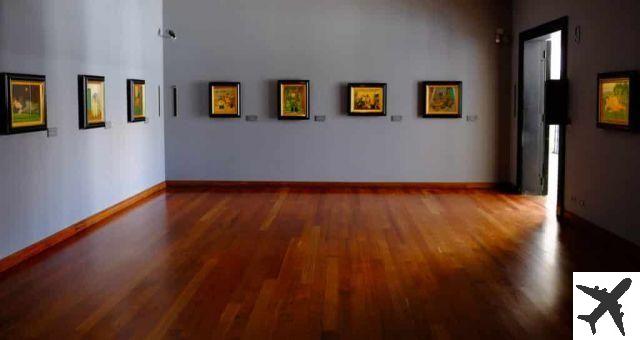 Monserrate Hill
Cerro Monserrate is the highest point in the city. The top of the mountain is 3.125 meters above sea level. If you have time – and if the weather is contributing to clear blue skies – be sure to go up. The view from up there is the best you will find in Bogotá.
You can go up and down by cable car, funicular (train) or walking. Up there, in addition to the viewpoints, you will find the Church of Monserrate, restaurants, cafes and handicraft shops.
It is possible to climb the Cerro any day of the year. Just be aware of the opening and closing times so you don't miss the trip. It is common for changes to occur, either for a holiday or even because of the periodic maintenance of the roads.
Suggestion of where to eat:
O Capital Kitchen and Coffee It's a place with a high probability of winning you over. It serves typical South American cuisine in a warm and intimate atmosphere. Open for lunch and dinner from Tuesday to Friday from 12:15 to 19:22 and 17:22 to XNUMX:XNUMX, respectively; on Saturdays it is open from XNUMX pm to XNUMX pm, and is not open on Sundays and Mondays.
It is located on Calle 10, nº 2-99 – corner with Calle Santa Librada.
Suggestion of where to have a coffee:
If you're one of those people who loves good, strong coffee, try Juan Valdez. It is not considered the best coffee in Colombia, but it is the closest to our Brazilian coffee. The Juan Valdez coffee chain is the Colombian Starbucks, only better. ?
If you prefer a typical Colombian café, next to the Botero Museum is Café Ibáñez (Calle 10, nº3-61). They are not a chain like Juan Valdez and there are award-winning baristas who work at this cafe.
Find cheap tickets to Colombia!
Discounts of up to 35% on flights to Bogotá and other destinations every day in Promo Tickets.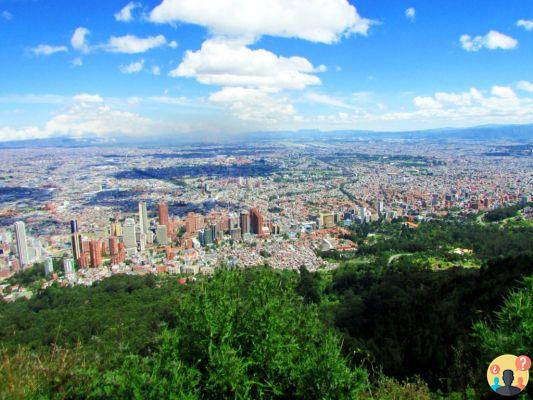 What to do in Bogotá in 2 days
With one more day in the itinerary, you can enjoy a little more of the city and get to know other neighborhoods in Bogotá.
Gold Museum
The Museo del Oro is a very interesting museum, located in the historic center. It has a very rich and beautiful collection of pieces, which tell a little of the history lived by the pre-Hispanic Indians.
This is a place worth dedicating an afternoon or morning of the trip to. Here you will find, in addition to gold pieces, many ceramics, fabrics and other materials. A good tip is buy tickets in advance to avoid queues.
Open from Tuesday to Saturday from 9 am to 18 pm (closed on Mondays). Sunday from 10 am to 16 pm. Entry costs 4 Colombian pesos (about R$5) from Tuesday to Saturday, and is free on Sundays.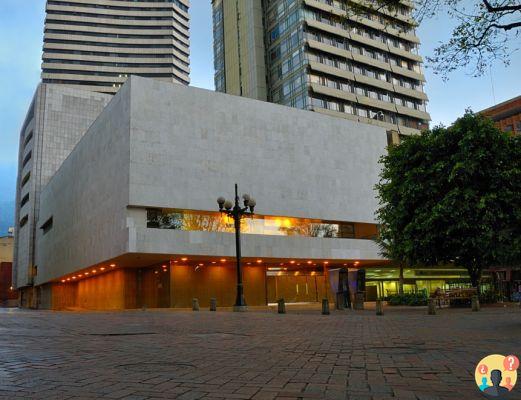 Zona Rosa and Zona-T
Exploring the Zona Rosa neighborhood is among the top things to do in Bogotá, especially if you like walking around modern and clean neighborhoods. There are shopping malls and several international brand stores to do some shopping there.
Take a walk through the neighborhood and discover Zona T, the meeting point of two pedestrian-only streets that form the letter T (Carrera 12a and Calle 83). Here there is a huge variety of bars and restaurants, being a great place to take a break from shopping, as well as being a good suggestion of where to walk to end the day.
Tip on where to eat: Andrés DC (from the Andrés Carne de Rés chain) is worth going not only for the food, but also for the atmosphere and decor. It's unlike any other restaurant I've been to. There are four floors themed in different ways (hell, earth, purgatory and heaven), but they are still interconnected by the somewhat divine theme.
Tip where to have a coffee:
In the historic center, enjoy a visit to the Museo del Oro and have a coffee at Café San Alberto, the most awarded coffee in Colombia. In Zona Rosa, Notas de Cafe (Cra. 14, nº 78 – 52) serves Colombian coffees in a relaxed and comfortable atmosphere.
Find out which are the main tours in Bogotá and get your ticket now through GetYouGuide.
What to do in Bogotá in 3 days
Zipaquirá and Salt Cathedral
It is in the city of Zipaquirá, just over 50 km from the historic center of the capital of Colombia, which is Salt Cathedral. An underground church, 180 m deep, which was named in 2007 as the First Wonder of Colombia.
The Cathedral is located inside the Salt Park. It is a 25-minute walk from the Zipaquirá train station to the park. Can you do the tour with guide and private agencies (click to see options) from Bogotá or go on your own.
In addition to the church, take advantage of the visit to the park to do other very cool activities such as trails, climbing wall, zip line, the miners' route and get to know the Museo de la Salmora – which tells the story of the miners and the salt mine. At Praça dos Mineradores there are restaurants, cafes and shops.
After or before Parque de la Sal, getting to know Zipaquirá is a worthwhile trip to see a little more of the charming little town.
It is open every day from 9 am to 17:40 pm. Entrance costs 51,300 Colombian pesos – about R$65, which includes a 3D movie, audio guide and walk through the Huellas de Sal – the Salt Cathedral tour.
Tip where to eat:
In addition to the restaurants in the park itself, I suggest two places in the city of Zipaquirá, the Plain Embers and the The Cascade Restaurant.
Tip where to have a coffee:
There aren't as many options as in Bogotá, but you can make a stop at Juan Valdez or Coffee Delights, which in addition to coffee offers sweets and desserts.
Where to stay in Bogota
Choosing a good place to stay without knowing the destination can be one of the most complicated stages of a trip. It's an item that can define the success of your vacation, isn't it? That's why travel guides like these are so important, to help you make the decision with some tips.
Here we have selected two suggestions for places to stay in Bogotá, both of which are great alternatives for your stay.
Want to find good hotel deals in Bogota?
See the discounts that are only available TODAY No. Booking.com
hotels in Bogota
Hotel Casa Deco: It is located in the historic city center. The rooms – double or triple, are spacious, have a minibar, safe and private bathrooms. Take advantage of the hotel's restaurant and bar service and airport transfer offered by the hotel – value not included in the daily rate. Wi-Fi access is free and the reception is open 24 hours a day.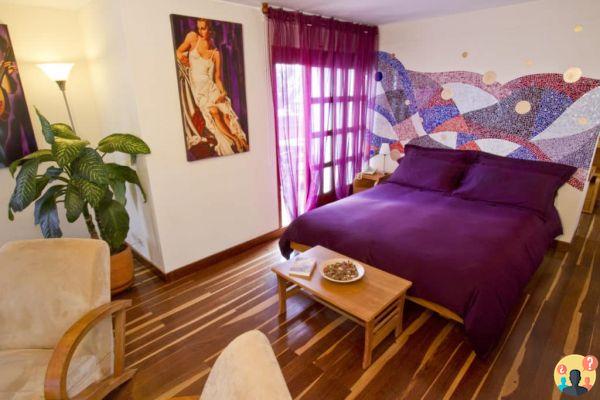 CX Hostel: It is located in the Chapinero neighborhood – between the Historic Center and Zona Rosa, it is an affordable lodging option. In addition to shared rooms, they have double and family rooms (up to four people). Wi-Fi is free and reception is open 24 hours.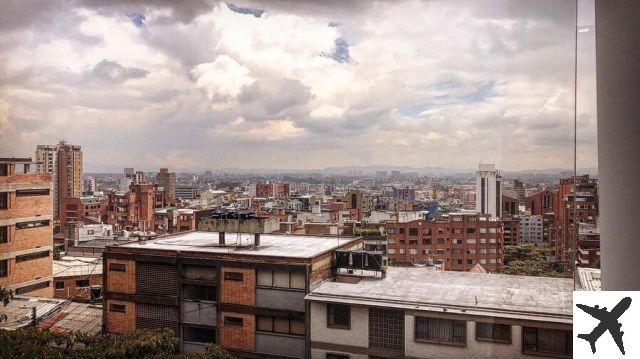 The sooner you book your hotel in Bogotá, the better! Accommodation is competitive. Make your reservation through Booking.com.
Bogota travel insurance
Taking out travel insurance for Bogotá is an excellent way to ensure a smooth trip and avoid worries. Having the assistance of insurance gives you the peace you need to enjoy your destination and know that you have support if you need it. Also enjoy our Insurance Promo discount coupon. - SEE PRICES
Did you like the tips on what to do in Bogotá? Comment here!
Plan your trip:
Get started now by booking your hotel in Colombia on Booking.com
Save time and money searching for the best Travel Insurance with the Seguros Promo comparator! Extra 5% off with coupon: FORTRAVELOVERS
Compare the best prices to rent a car from over 100 rental companies with Rentcars! (Pay in up to 12X! Pay in reais, without IOF)
Leave España with Unlimited 4G Internet!