Discover the best tips on what to do in Los Angeles from our expert columnists in the city. Ideas for those who stay from 1 to 4 days.
Things to Do in Los Angeles always comes up when planning a city tour and finding the main tourist attractions.
Los Angeles It is one of the most famous cities in the state of California., in the United States. With approximately 120 km of beach. The location is ideal for those looking relax, shop and experience the glamor of American celebrities.
Also, strolling through the streets is as if you were in a movie, since several productions. For example, the long A beautiful woman, were recorded in the city.
A City of Angels, as it is known, is a A must for anyone who wants to discover San Diego. By car, the journey takes approximately 3 hours.
Haven't taken out your travel insurance yet?
How about buying at a discount? use the coupon FORTRAVELOVERS and get 5% off.
Click here and check it out!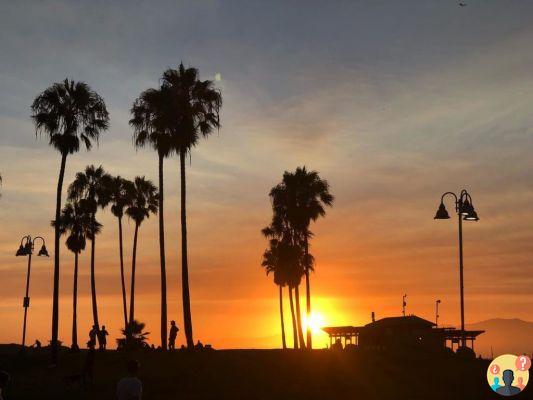 For travelers who choose to spend a little more time in California, there is a flight from Los Angeles that takes San Francisco. Read more about San Francisco in our Complete Guide
Despite that, my tip is rent a car in Los Angeles and go all the way to the coast, seeing Big Sur and other nearby towns that are charming, such as Monterey, Santa Barbara e Carmel.
CLICK HERE and compare the best prices to rent a car in more than 100 rental companies with Rentcarts! And still pay in up to 12 installments!
What to do in Los Angeles in 1 day
For anyone with a short time in the city, I separated some tips for things to do in Los Angeles and get to know a little of this amazing place.
Hall of Fame
A Walk of Fame, Hollywood Boulevard, it's pretty cool for those who love entertainment. It is there that the personalities left their stars in the more than 1,5 km in length.
the place is crowded with tourists and has several stores. You memories are an attraction extra, and you can even buy an Oscar statuette to gift a friend or relative.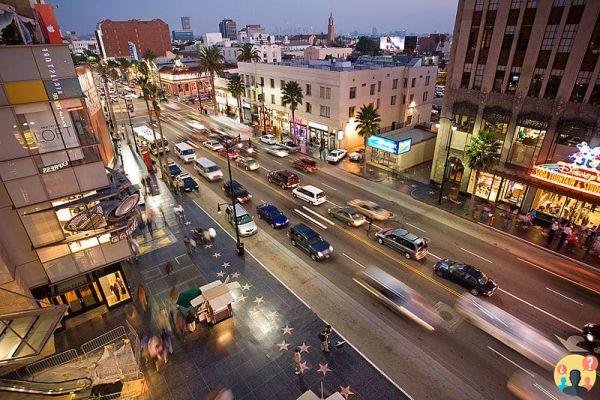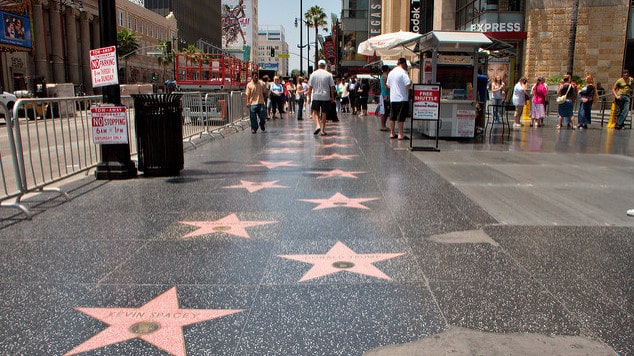 On the famous avenue, you can still find the Chinese Theater, which was once one of the venues for the Oscars ceremony. Currently, it is possible to visit the outdoor area free of charge. But there is also a guided tour of the place where you can watch a movie. I ended up not choosing to do this tour.
Or famous and traditional Oscar Theater, the Dolby Theatre, This is where the awards are currently held. To visit the indoor area, the price is approx. 23 dollars per person.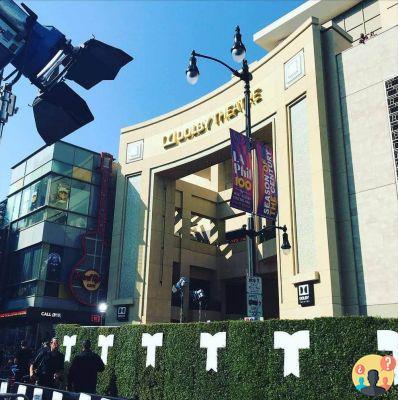 For movie lovers, the The Hollywood Museum it's a must stop! The museum has famous movie clothes and objects, such as Planet of the Apes, Silence of the Lambs, Hannibal and Harry Potter. In addition, the collection has one of the largest collections of objects by actress Marilyn Monroe. In my opinion, this is a tour that ends up being worth more than the theater itself and costs 15 dollars for an adult.
Tips: walking along the Walk of Fame is an attraction that can last all day, so wear comfortable shoes!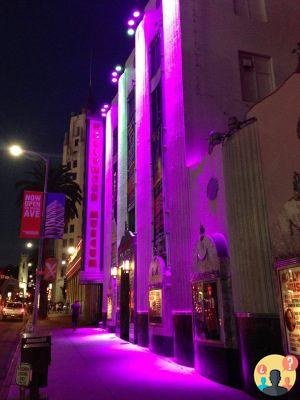 MAKE YOUR QUOTE WITH INSURANCE PROMO! THE BEST PRICES AND STILL WITH 10% DISCOUNT
Travel Insurance: North America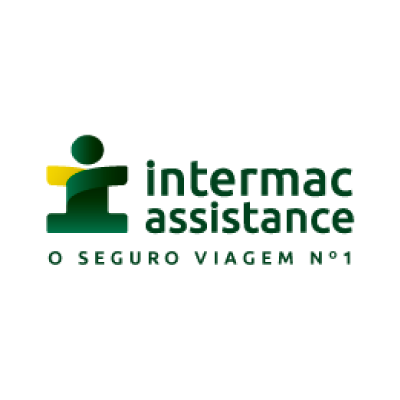 Intermac 60 Long Stay USA Medical Assistance USD 60.000 Lost Baggage USD 1.000 (SUPPLEMENTARY) R$ 26/is*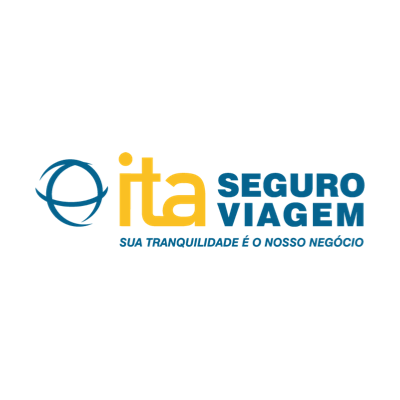 ITA 40 SMART USA Medical assistance USD 40.000 Lost luggage USD 1.200 R$ 16/is*
*Value for 7 days of travel. Select the desired plan!
Hollywood sign
Unlike what many people think, can't get close do Hollywood Sign or The Hollywood Sign, as we see in the movies. for those who have rented a car – or by Uber – the coolest place to take pictures is up Mulholland Drive, which is in Griffith Park.
Furthermore, it is possible to walking path, in approximately 4 km of trail. The nearest neighborhood also has beautiful mansions worthy of American movies.
There is also a very beautiful square that is close to the sign, the Lake hollywood park. Another nice spot for photos.
It is worth remembering that the Hollywood sign is not lit at night, because of this, the Tour needs to be done during the day.
Strolling through the mall Hollywood Boulevard, which is located next to the Dolby Theater, you can also see the sign from afar. The best view is on the third floor and is easy to find, as many tourists stop to take a selfie. It is worth remembering that the view is not so close, but it makes for good photos!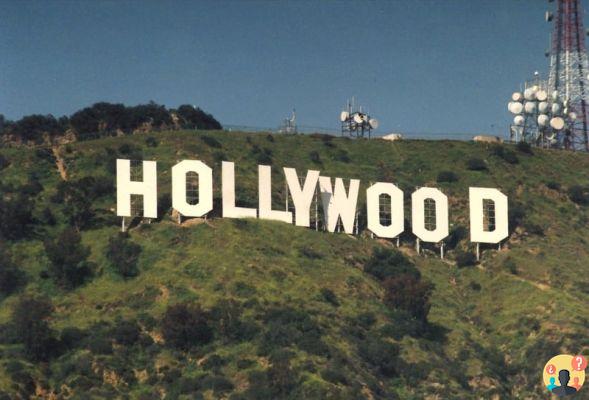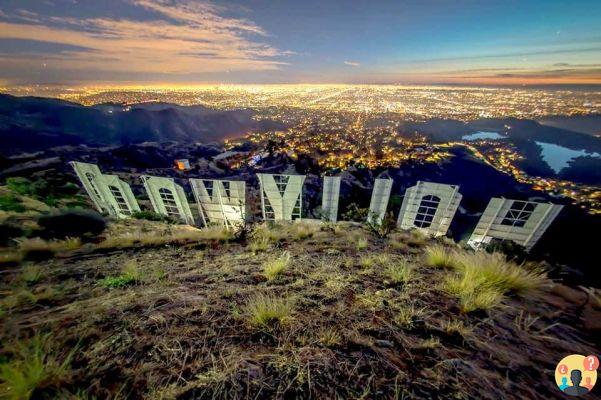 What to do in Los Angeles in 2 days
For those who spent two days in Los Angeles, it is possible to spend the whole day strolling around to get to know the city a little more. A great opportunity to do some shopping and discover the glamor of the metropolis.
Griffith Observatory
The best view of Los Angeles is at the Griffith Observatory, where the city's planetarium is also located. For movie lovers, it's the place where some scenes from the award-winning La La Land were filmed.
The sunset is beautiful and you can see the whole city. It is an unmissable tour that yields excellent photographs! It is considered the most visited observatory in the world.
To the astrology lovers, the planetarium is also a very interesting tour. There are several exhibitions about space and, during the night, with the clear sky, it is possible to use the telescopes to observe.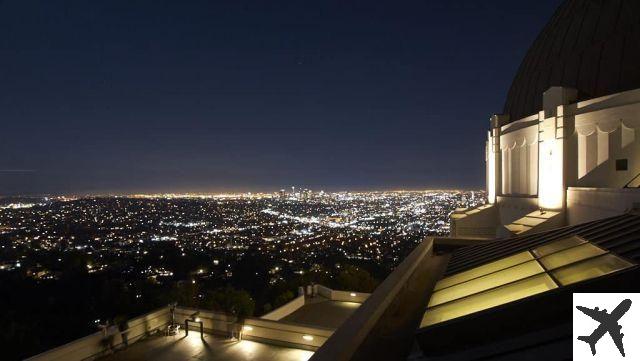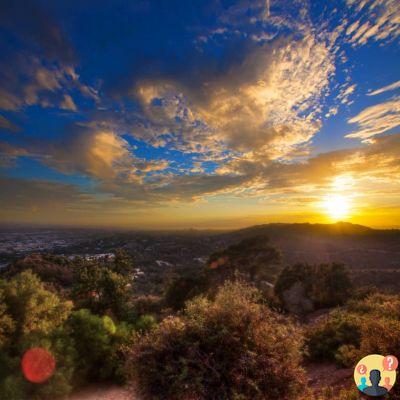 For tourists who like millennial science and want to delve deeper into the subject. Once a month, always on Sundays, the Public Star Party. Basically, the event is a meeting between visitors, researchers and astronomy lovers.
Although the building does not allow food or drinks to enter, it is also a good idea to have a picnic outside. As the view is breathtaking.
Admission is free, but for those who choose to see the Planetarium Show is 7 dollars.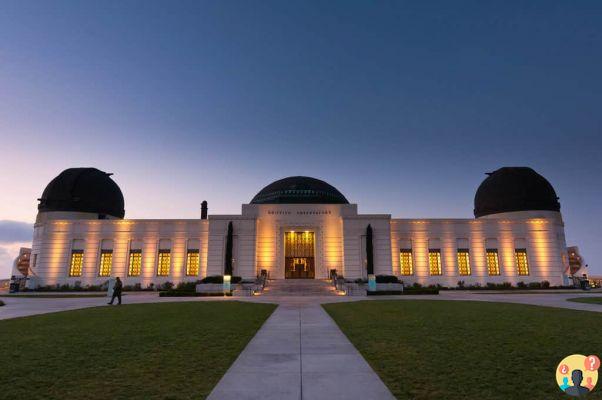 Rodeo Drive
One of the most famous streets in the world, Rodeo Drive it has several Italian and French brands, as well as luxury jewelry stores. At famous palm trees are the postcard of the street, which ends up bringing together those who are tuned in to the fashion world.
Nearby, it is also worth visiting the Golden Triangle, or Golden Triangle, meeting of Santa Monica Boulevard, Wilshire Boulevard and Canon Drive, where the most expensive houses in town.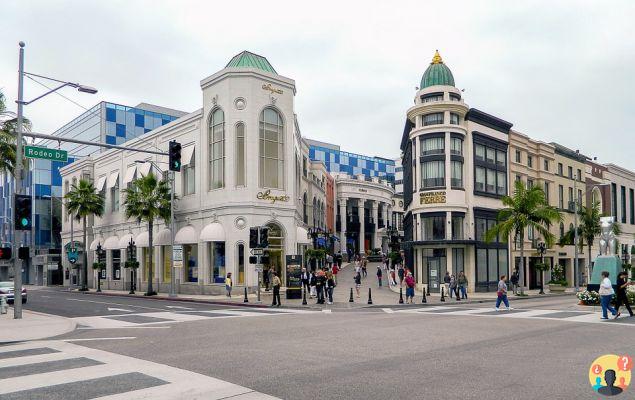 At the beginning of Rodeo Drive, on the corner of Wilshire Boulevard, is the Beverly Wilshire Hotel. It was in this hotel that actress Julia Roberts, who played Vivian, seduced actor Edward, played by Richard Gere, in the famous A beautiful woman, of 1990.
CLICK HERE TO SEE AVAILABILITY OF DATES AND MAKE YOUR RESERVATION AT BEVERLY WILSHIRE HOTEL
For those who want to have lunch there, the main tip is: prepare your pocket. The restaurants follow the standards of the stores and the prices are very high.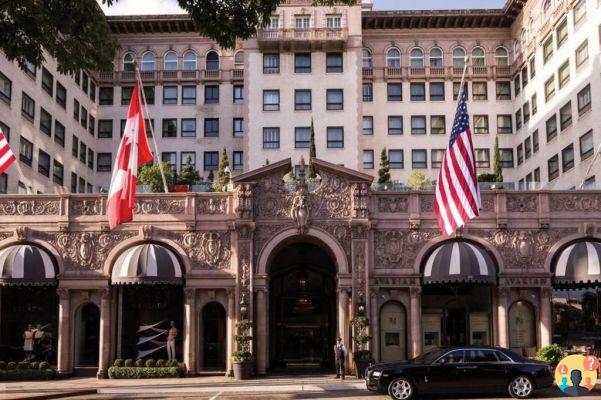 If you choose to drive around by car, there are several parking lots called Public Parking on the outskirts of Rodeo Drive. The main tip is always to arrive early, as they often fill up quickly.
When walking down the street, we often notice different luxury cars, like a Ferrari, for example. Until you discover that many times, the dealerships themselves leave the vehicles parked on the street to be observed.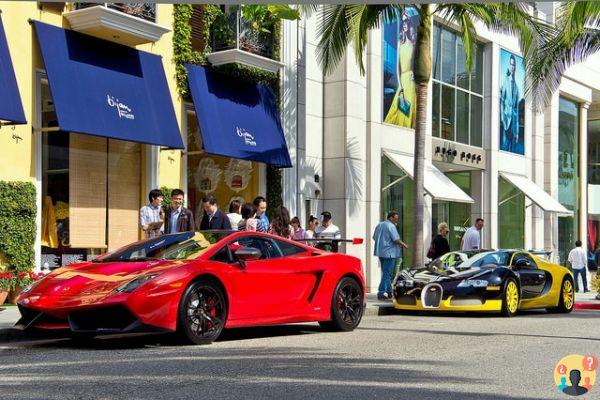 Beverly Hills
Beverly Hills is one of the most famous areas of Los Angeles. The address is great for those looking for a good restaurant, shops and cafes. Strolling through the streets I discovered that buildings cannot exceed a maximum height of three floors.
A very popular tour among tourists is the tour of the famous house. It takes about two hours and passes through the houses where Nicolas Cage, Madonna, Michael Jackson and other stars lived.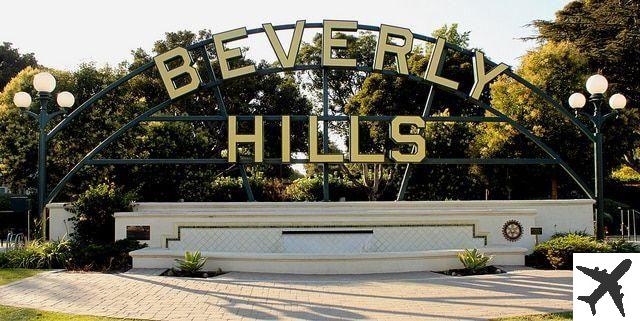 For those interested, it is possible to close the tour on the Walk of Fame. Since the starting point is in the Chinese Theater. Worth haggling for cheaper prices, but they usually range from 35 dollars to up to 45 dollars. Tours can be done every day of the week, except on rainy days.
What to do in Los Angeles in 3 days
The beaches of Los Angeles are beautiful and you can see how Americans enjoy their free time and have fun. With a few extra days in town, the beaches are mandatory stops to explore the city!
Venice Beach
Venice Beach is one of the most popular spots in the city.The beach is crowded with people walking, playing sports, cycling, skateboarding and rollerblading. You may rent a scooter or bicycle and also to know the place.
Venice Beach got its name because it is considered the Venice of the United States. Despite having changed a lot, the canals still attract many tourists – to get there, it is necessary to take a walk of approximately 10 minutes between the streets of the neighborhood. At colorful houses around the river they are also an extra attraction and give a romantic air to the place.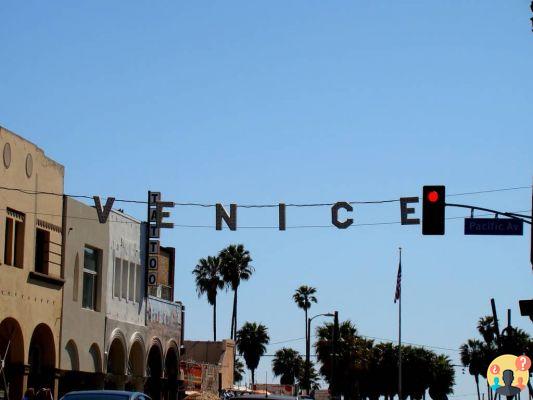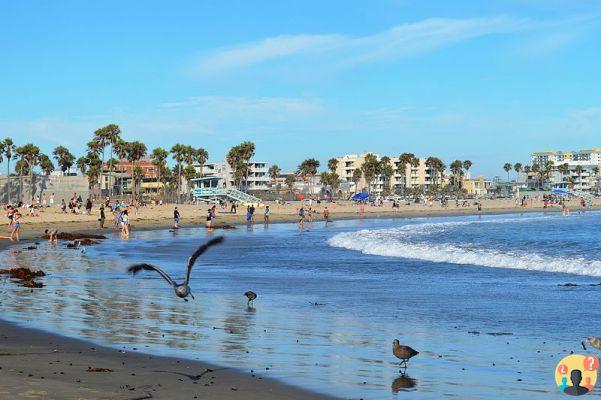 I ended up opting for stroll along the boardwalk that is full of souvenir shops. I stopped for a while to watch the sunset near the skate, which is considered one of the most famous in the world. It brings together young people passionate about the sport.
Although it looks a little dangerous, the location is very quiet during the day, but it is important to be aware during the night.
To the physical activity lovers, Venice is also well known for its outdoor gym – the most famous in the world. It was founded in 1934.
It is still possible to find several people exercising, in what is popularly known as Muscle Beach. Arnold Schwarzenegger, for example, was one of the best-known regulars.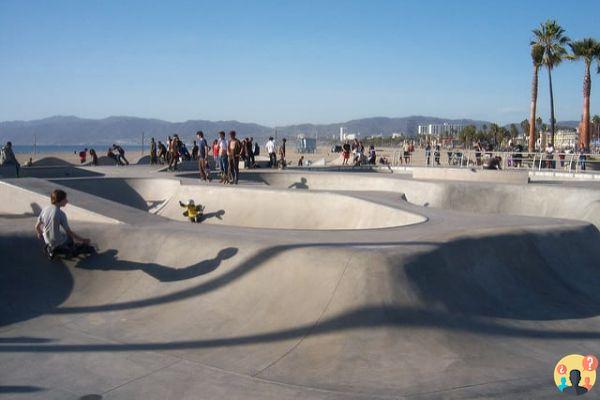 Santa Monica
From Venice Beach it is possible to visit Santa Monica. It is well known for its pier, where the amusement park is located. Pacific Park.
A Ferris wheel is one of the most incredible postcards of the city. What I found most interesting is that the attraction is ecological, the Ferris wheel is powered by solar energy. In addition, the toy still has 160 LED lamps that illuminate the park at night.
In the center, on the boardwalk Third Street,several galleries, theaters and luxury outdoor shops are located. A great tip is to eat a good seafood meal there. The main dishes are lobsters, shrimp and crabs.
for themantises de comprinhayes, it is worth visiting the Palisades Park, a closed street full of shops, known as 3rd Street Promenadee.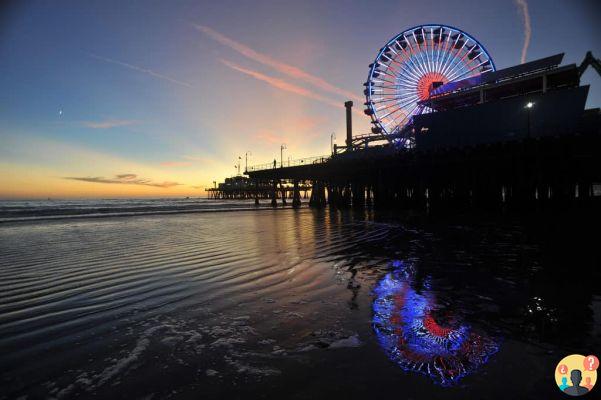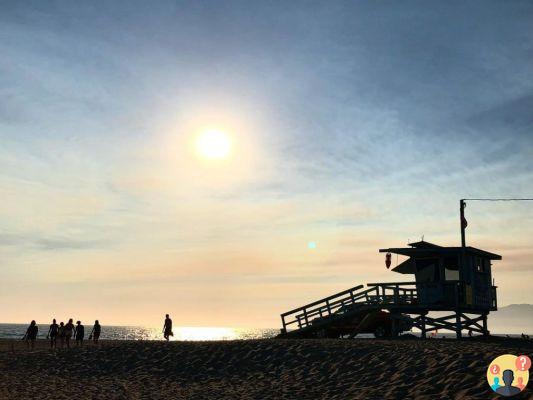 Farmer's Market
Still in Santa Monica, it is possible to find the Farmer's Marker or Outdoor Farmers Market. On Wednesdays and Saturdays, they are where the most renowned bosses frequent the place, to buy the products for the week. No matter the time of year, the place is open year-round.
Los Angeles' best known Farmers Market is close to the mall The grove, called The Original Farmers Market from Los Angeles. It opens every day and is basically a municipal market. In addition to fruits and various variations of products, you can find food of the most diverse types such as Greek, Japanese and even Brazilian.
On the hottest days, on summer nights, the place is a great outing for outdoor dinners.
What to do in Los Angeles in 4 days
Four days is a great time to explore the city extensively. which offers several attractions for the most different audiences. Like Orlando, Los Angeles is also one of the paradises for those looking for a good fun in theme parks. I've separated some tips from the most famous ones that are worth the trip!
Universal Studios
For those who like amusement parks, they can enjoy and get to know the Universal Studios in Los Angeles. The theme park is guaranteed fun for the family. It is close to Burbank, where Warner Studios is located.
For those who have already visited Orlando, this park is a little smaller, but it has similar attractions like a replica of Springfield, The Simpsons, Jurrasic Park, Transformers, Minions and Harry Potter.
The best way to buy tickets is online, as you can enter the park an hour early and avoid the huge queues.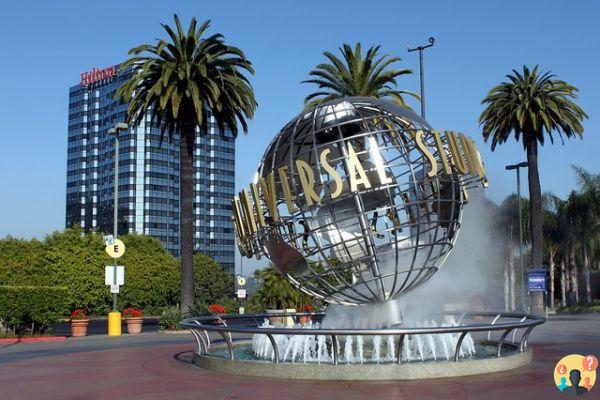 In addition, in some cases, you can also cheapest tickets online. Prices tend to vary throughout the year and depending on the season. In July, in the summer, is when they put the most expensive price on visitors. The price usually varies between 110 dollars and can reach up to 300 dollars – VIP package.
Universal Studios opening hours also tend to change depending on the day of the week. Generally, at Saturdays and Sundays, open early and close later. Parking costs around 30 dollars a day.
It's a great tour to do with the kids or even as a family. As the place has several attractions, it is possible to spend a whole day having fun.
Getty Center
The museum Getty Center has beautiful architecture with a very pleasant garden that ends up being worth the visit. Founded in 1954 by J. Paul Getty, it is located in the Santa Monica Mountains region and, because of that, the view is amazing.
To reach the top, you need to take a train for approximately five minutes. To the lovers of art, it is possible to find works of Van Gogh, Cézanne among others. There are guided tours for those looking to know a little more about the works and the place.
The second museum, called Getty Villa, it's in the neighborhood Pacific Palisades, near Malibu. I ended up not visiting because of the weather, but there you can find exhibitions of ancient Greece and Rome.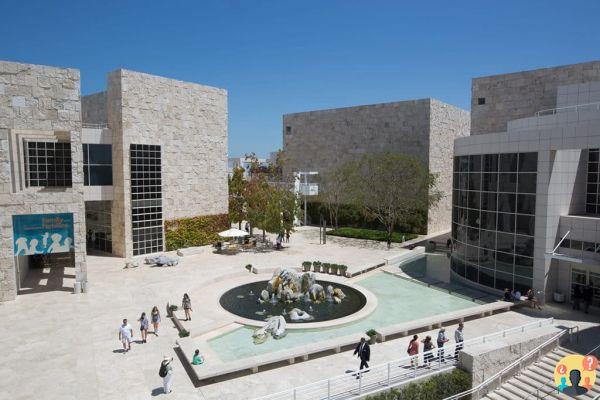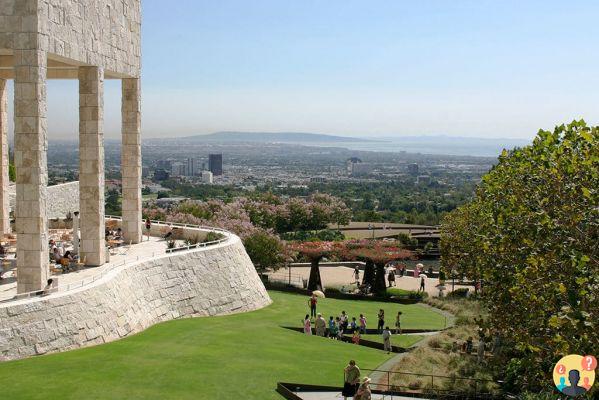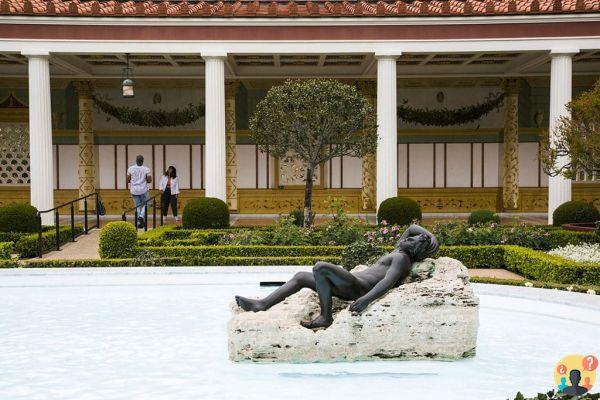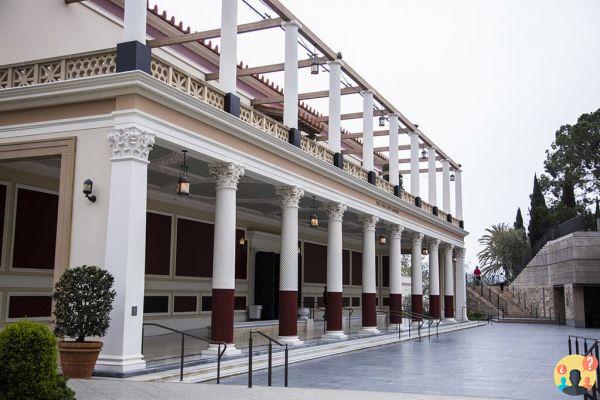 What to do in Los Angeles at night
Nightlife is not lacking in Los Angeles!
Em Santa Monica e Venice Beach there are several funky bar options that aren't as fancy as the ones downtown. A great tip is a happy hour overlooking the sea.
for whoever travel with family, it is also nice to visit the Downtown Disney District (in Anaheim, 50 km from Los Angeles) and CityWalk, the outdoor areas of both parks are free and offer several options for restaurants, cinemas and stand up comedy houses.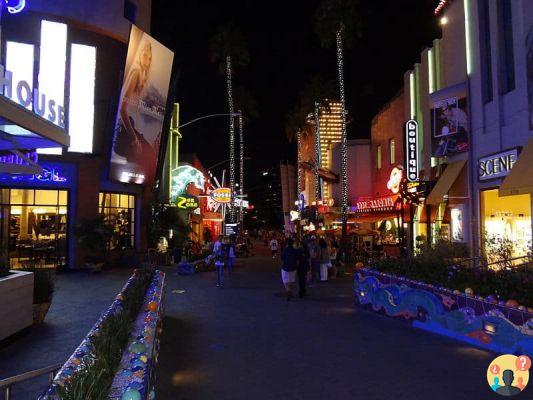 For those who like to dance and want to go out into the night, Playhouse NightClub is one of the oldest nightclubs in Los Angeles and is located on Hollywood Boulevard. It attracts young audiences with a modern decor and four bars.
Already Exchange Nightclub it is frequented by Americans and tourists who have a little higher purchasing power. With four floors and a decoration quite luxurious, she finds herself where the Los Angeles Stock Exchange building.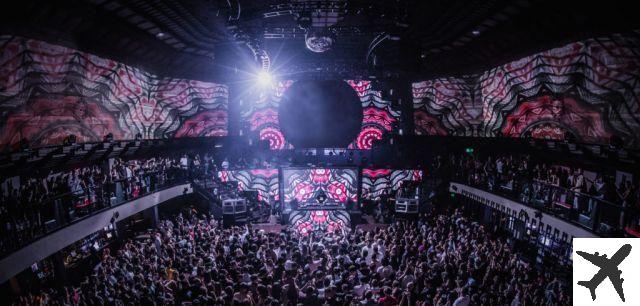 One of the darlings and most popular, the Avalon hollywood offers three types of programming: Tigerheat, Control and an event with famous DJs.
O Tigerheat account with a more pop music and a gay friendly atmosphere. The second day, at Control, is a great option for those who like electronic music, with a very diverse audience.
In the third, it is possible to find famous DJ's performing on the spot. As it is very popular and crowded, it is best to buy tickets in advance, as they can sell out.
The house Whiskey a Go Go, founded in 1964, is a great tip for those who like a good rock. The house has hosted several renowned music names such as Alice Cooper, The Doors, Ramones, Janis Jopin and Led Zeppelin. Currently, it also works as a bar and attracts the audience of the genre with good music and space for new bands.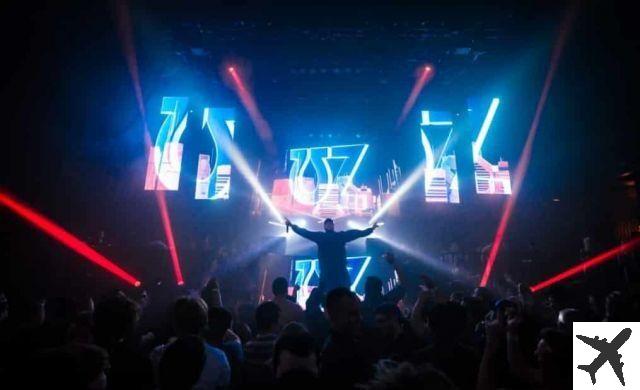 It is worth remembering that some addresses usually close early, around two o'clock in the morning. So, depending on the day of the week, always research opening hours before leaving home!
What to do in Los Angeles in January
Los Angeles ends up being the destination of many tourists also in January, when the weather is no longer as hot as in summer.
It is a good time of year to walk through the streets, as on average temperatures usually vary between 20º C and 10º C. some showers and, because of this, it is important to select clothes that are a little warmer and always take a raincoat so as not to spoil any outings.
January is a low season month and you can find cheaper places to stay. But for being very touristy, Los Angeles ends up receiving many foreigners at all times of the year.
For shopping, you can still check some promotions that restore from Christmas and New Year. It is very worthwhile to search the big stores and brands and make excellent purchases at a much lower price than normal. Always keep an eye out for promotions.
What to do in Los Angeles in the Rain
The rainy month in Los Angeles happens mostly in December, when the American winter is considered. It's important to always check the temperature and weather before starting any tour, and always have a plan B in case the weather doesn't help much.
Regardless of the season, the city remains busy and it is possible to choose itineraries in closed places, as Los Angeles offers several museums, for example.
O LACMA (Los Angeles County Museum of Art) It costs 15 dollars to enter, and is the largest art museum on the American West Coast. It has several pieces about the evolution of art history. It is a great option for people who want to escape the bad weather.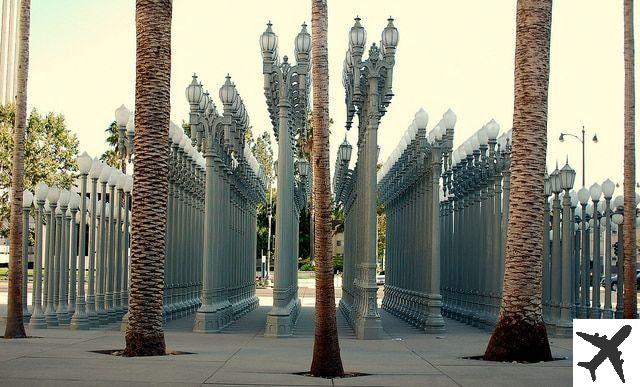 For those who enjoy awards, it is also possible to know the Grammy Museum, which shows a little of the history of one of the most important music awards. O museum is very interactive and makes visitors learn a little more about music through screens, videos and recording booths.
It's worth keeping an eye on the site before visiting, as there are some really cool temporary exhibits. The museum closes every Tuesday and admission costs 12 dollars.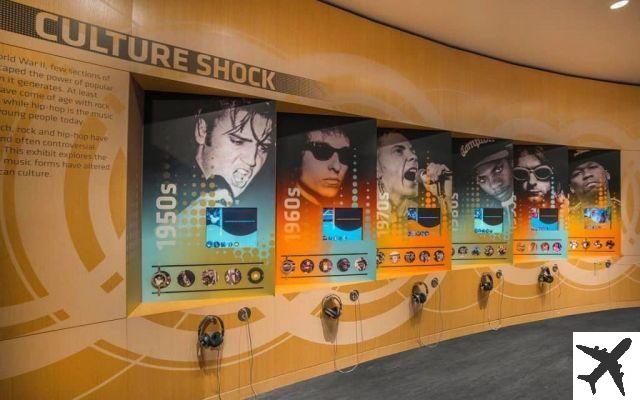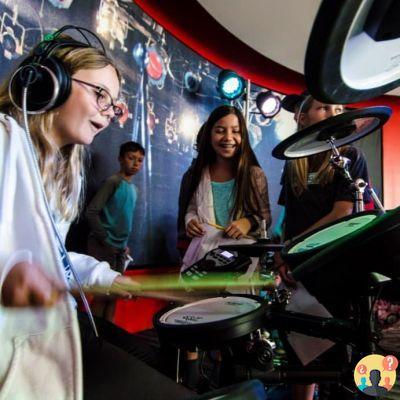 Different things to do in Los Angeles
Los Angeles is a city with many attractions for the most different audiences.
One of the very interesting places that end up not being included in the tourist itinerary due to lack of time, are the artistic interventions on the walls of Melrose Ave. The place attracts many people looking for cool photos in the various graffiti mixed with the stores.
For those traveling to Los Angeles, a tip, which I think is pretty cool, is to try to watch a concert at Walt Disney Concert Hall. The house is considered one of the most important in the state of California and has perfect acoustics. If you can't attend any presentation, the place itself is worth a visit.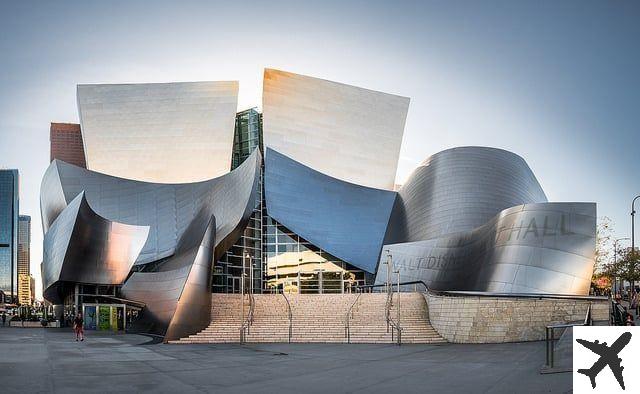 For series addicts, a visit to Warner Bros. Studios it's also a great ride. You can dive into your favorite series and take really cool pictures. One of the most popular attractions is the Central Perk, the famous coffee bar from the series Friends, which aired between 1994 and 2004. Harry Potter scenarios, you can still take a test in the Sorting Hat!
A tip for those who like nature and a healthy life is to take a walk in the Runyon Canyon Park. It is a great route for those who want to walk and see the city from above. The park has several trails, an area for children and even for dogs.
Furthermore, it is possible to make a yoga class with professionals without paying anything for it. A great option for those looking to relax at the end of the trip.
A place not very visited by tourists is the beach of Manhattan beach, which is south of Los Angeles. With a luxurious boardwalk, it is possible to see the locals strolling and practicing physical activities on the waterfront. On the pier, there is a small aquarium worth a visit, as entry is free.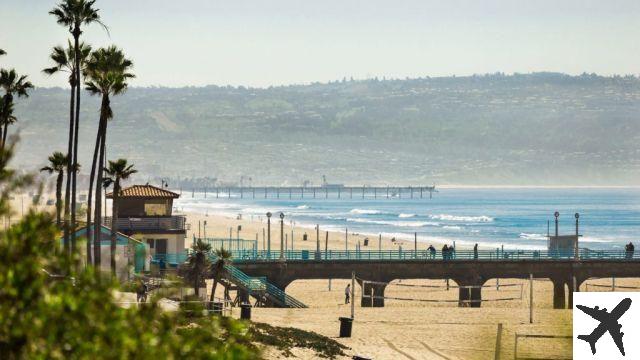 Did you like our tips on what to do in Los Angeles? Leave your comment here…
HAVE YOU BOOKED YOUR HOTEL IN LOS ANGELES? SEE THIS WEEK'S PROMOTIONS ON BOOKING
Los Angeles travel insurance
Taking out travel insurance for Los Angeles is an excellent way to ensure a smooth trip and avoid worries. Having the assistance of insurance gives you the peace you need to enjoy your destination and know that you have support if you need it. Also enjoy our Insurance Promo discount coupon. - SEE PRICES
Travel Insurance: North America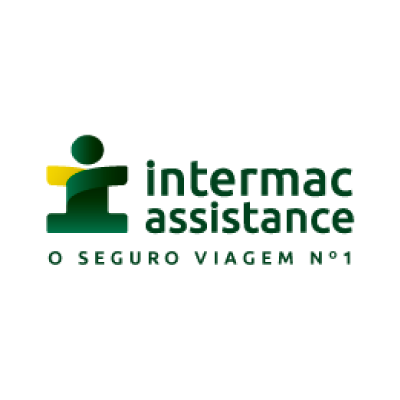 Intermac 60 Long Stay USA Medical Assistance USD 60.000 Lost Baggage USD 1.000 (SUPPLEMENTARY) R$ 26/is*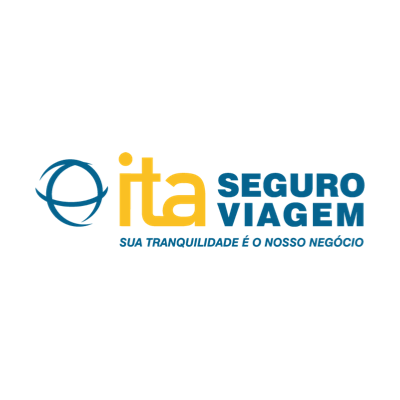 ITA 40 SMART USA Medical assistance USD 40.000 Lost luggage USD 1.200 R$ 16/is*
Travel Assist 150 USA +COVID-19
Medical assistance USD 150.000 Lost luggage USD 1.500 (SUPPLEMENTARY) R$ 32/is*
*Value for 7 days of travel. Select the desired plan!
As we really like this tool, we got a discount of 5% on Insurance Promo for our readers! Just use the coupon FORTRAVELOVERS on the website, clicking here
Receive a SIM card at your home in España and use unlimited Internet in the US
We discovered one of the best solutions for you not to spend hours of travel in telephone stores in the country, speaking an unknown language to get a SIM card. This is one of the tips we love to give our readers: America Chip.
Write it down: The company sends an international Chip to your home in Spain. When you're on the plane, just change your Brazilian SIM card for this international one. You will arrive in the United States with unlimited internet, using your cell phone at will, as you use in España.
Arriving in the United States, you can use it all day, anywhere. You'll save on GPS rentals, Skype credits, and you'll still be able to use social networks, Google, or search for anything on the internet all day. In addition, you can still call your home to send travel news as many times as you want via WhatsApp or Facetime.
Read More
Car Rental Los Angeles – Check Everything In This Guide
Los Angeles Travel Insurance – How to Find a Good and Cheap
Travel Insurance for the United States – Is It Mandatory?
Star Wars Park in Disney California – All About the New Park
San Francisco Complete Guide – What to Do, Where to Go and Where to Stay
Where to Stay in San Francisco – Best Regions to Stay
Golden Gate Bridge – Where to Take the Best Photos
Travel Insurance for San Francisco – Is It Worth It?
Where to Stay in Santa Barbara – Hotel Cheshire Cat Inn
Complete Guide to Anaheim – All About Disney City
IPW 2019 Anaheim – The Largest Tourism Fair in the USA
Yosemite National Park – Guide to Planning Your Trip
Full Tour of the Grand Canyon – Most Famous Park in the USA
Gold Country – Learn EVERYTHING About the California Region
What to do in Las Vegas – 9 Best Tips to Enjoy
Travel Insurance in Las Vegas – How to Find the Right One
Plan your trip:
Get started now by booking your US hotel on Booking.com
Want to find cheap tickets? Find flights with discounts of up to 35% every day at Passages Promo!
Save time and money searching for the best Travel Insurance with the Seguros Promo comparator! Extra 5% off with coupon: FORTRAVELOVERS
Compare the best prices to rent a car from over 100 rental companies with Rentcars! (Pay in up to 12X! Pay in reais, without IOF)
Leave España with Unlimited 4G Internet!