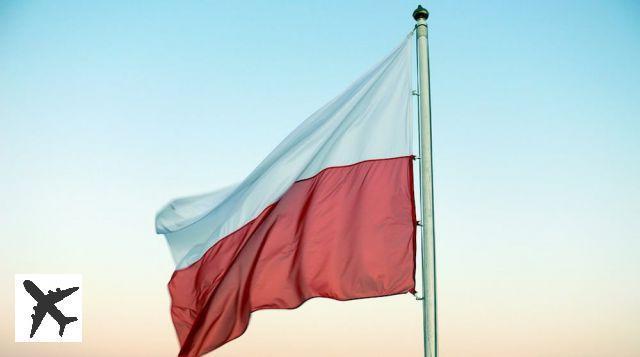 Summary
#1. Babbel
#2. Memrise
#3. Busuu
#4. Duolingo
#5. Learn Polish for free
#6. Learn Polish 6000 words
Why invest in language courses when free mobile applications can teach you to speak Polish fluently?
Ah Poland! This magnificent country, at the crossroads of Central and Eastern Europe, is rich with an impressive heritage and history, with cities such as Krakow, Warsaw or Gdansk. Learning Polish gives you the opportunity to discover these wonders and to learn more about the local culture, customs and traditions. By mastering this language, it will be easy for you to integrate into the local society: nothing pleases a Polish person more than meeting a foreigner who speaks his or her language.
Rest assured, although Polish is one of the most difficult languages to learn, it is not complicated to start learning the basics of Polish. We have selected for you 6 applications to learn Polish, without ruining you in buying private lessons. You only need your tablet or smartphone to start learning Polish.
Also read :
The 8 best applications to learn a language
32 sentences to learn in Polish for travelling
#1. Babbel
If you want to learn Polish, you can trust Babbel. It's one of the best language learning applications. Its methods are tried and tested and allow you to learn the basics or consolidate what you've already learned. Whether you're a perfect beginner or not, you can find what you're looking for with this application.
With its playful interface, Babbel is becoming more and more popular every year. The application allows you to quickly and efficiently progress in learning Polish grammar, vocabulary and conjugation. Most importantly, the application focuses on comprehension and written and spoken expression. Thanks to its voice recognition system, you will be able to improve your pronunciation and accent - a great way to impress your future Polish friends or acquaintances! Whether you have a basic or advanced level of Polish, Babbel makes it its mission to make you fluent in Polish.
The only downside is that the Babbel app is very comprehensive, but it does cost money. You'll have to pay about 5 euros per month if you subscribe for a full year, or 7.5 euros per month if you subscribe for 6 months.
#2. Memrise
Your holidays or your stay in Poland is approaching! Memrise is a perfect application to learn Polish and to develop your vocabulary. Indeed, the application is a learning tool based on the use of vocabulary cards that you will have to memorize little by little by repeating them at certain intervals.
The user community enriches the database by creating new cards that you can use. Memrise is the perfect tool for learning Polish and its local words and expressions. Free of charge and with no built-in purchases, this application is an excellent tool to get started or to accompany you during your Polish escapades!
#3. Busuu
To learn Polish and be sure to be well received on the spot, Busuu is the perfect application for you! It allows you to learn Polish grammar, conjugation and vocabulary. The application offers you lessons just like at school, you even have dialogues in story format to read or audio documents to help you understand the phonetics of words.
Whether it's about everyday life or more professional and serious subjects, Busuu is the ideal support tool for Duolingo, although intermediate level learners will be able to use it to perfect their knowledge.
#4. Duolingo
Like Busuu and Babbel, Duolingo allows you to learn all the basics of the Polish language: grammar, conjugation, vocabulary, comprehension and expression. For the moment it is only possible to learn from English, but soon it will be possible to learn Polish on Duolingo from French.
The application is very playful, using modules in the form of mini-games and proposing a system of progression, success, with series to be held. An essential asset to keep the rhythm and not give up while learning!
#5. Learn Polish for free
This application to learn Polish was designed by Mondly. It allows you to learn the basics of Polish in a few minutes a day, thanks to small games: grammar and pronunciation, sentence formation, vocabulary, and expressions to use in your future discussions.
It relies on recorded conversations by native speakers, a voice recognition system to perfect your accent and statistics to monitor your progress. This Polish language learning application can be a great addition to other top Polish language learning applications, for a variety of exercises and methods!
#6. Learn Polish 6000 words
Developed by FunEasyLearn, this application allows you to develop your vocabulary. Divided into 3 levels, words and expressions are taught to you thanks to small games and fun exercises.
We recommend that you use this application to learn Polish alongside Babbel, Duolingo or Busuu, which are much more complete. Its only advantage is that it develops the number of words and phrases you know, and varies the learning methods to keep you motivated to learn Polish!