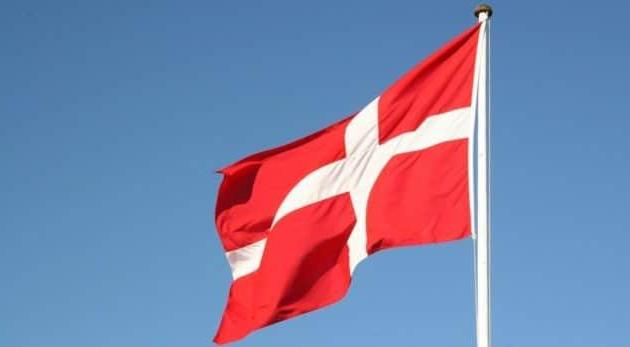 Why invest in language courses when you can use an application to learn Danish and speak it fluently?
Recently, you have been irresistibly attracted to Denmark, its culture and history? Are you planning to visit Denmark in the near future, to discover the country or even to move abroad?
We have decided to give you a helping hand to enjoy your stay even more: we've put together a short list of the best apps for learning Danish for you, on your mobile or tablet! That way, no need to ruin yourself in private lessons, you have your lessons in your pocket for little or no money.
Danes speak perfect English. So if you've made the effort to learn a few words or even master the basics of Danish, you're bound to be much more welcome and you multiply your chances of making new friends.
#1. Babbel
Babbel is one of the best known and most popular language learning apps on your mobile phone. Its proven methods will help you make rapid progress in learning Danish.
The app gives you access to interactive courses: courses for beginners or intermediates, to acquire the basics of an A2 level, but also grammar, expression and comprehension, oral or written! The speech recognition function allows you to perfect your accent and pronunciation even before you arrive in Denmark, and you even have access to special courses to learn about Danish culture and customs - a little extra to help you integrate well!
Such a complete application has a small cost: You will have to pay about 5 euros per month if you take the annual subscription or 7.5 euros per month if you take the 6-month subscription.
Also read :
- The 8 best applications to learn a language
- Top 10 of the best applications to learn English
- Top 10 of the best applications for learning Spanish
- Top 6 of the best apps for learning Italian
- Top 8 of the best apps for learning German
#2. Duolingo
This application for learning Danish is aimed at beginners as well as more advanced profiles. It is only available from English at the moment. Duolingo's strength lies in its method and its very playful games. You will progressively learn the basics of Danish, its grammar, conjugation, vocabulary, but also comprehension and written or oral expression.
#3. Memrise
Memrise is the perfect tool to learn a maximum of vocabulary. It is necessary to use it in addition to an application like Babbel or Duolingo to be able to learn Danish really well.
Its method is based on the use of vocabulary cards. They are repeated at regular intervals according to your brain's forgetfulness curve, so that you memorize words and phrases for a long time. You also have the possibility to download lists of cards, created by the user community: the best way to learn specific vocabulary!
#4. Learning Danish
Mondly offers you its application to learn Danish. In a few minutes a day, you can learn the basics of this language thanks to games and quizzes. It also uses a voice recognition system to help you get the perfect accent!