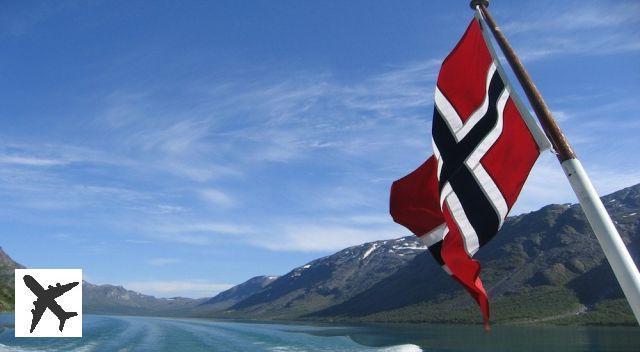 Summary
#1. Babbel
#2. LingQ
#3. Memrise
#4. Learn Norwegian for free
#5. The Easy Norwegian
Why invest in language courses when you can use an application to learn and speak Norwegian fluently?
Norway! Who doesn't dream of visiting and discovering this beautiful and modern country with breathtaking landscapes? Maybe you are even thinking of moving abroad for a while?
Whether it's for a trip or a longer term stay, learning Norwegian is a great idea. So we have listed some applications to learn Norwegian. From your smartphone or tablet, you can learn where you want, when you want, without breaking the bank!
#1. Babbel
You must surely know Babbel, this app is one of the best for learning languages. It offers you a very well-structured Norwegian course to learn grammar, but also to develop your vocabulary, comprehension and expression, written or oral. A voice recognition function is included to perfect your pronunciation before you even arrive in Norway!
Special courses even allow you to learn about Norwegian culture and traditions so that you can integrate well into the country.
The only downside is that this comprehensive Babbel application is not free of charge. You'll have to pay about 5 euros per month if you subscribe for a full year, or 7.5 euros per month if you subscribe for 6 months.
Also read :
The 8 best applications to learn a language
Top 10 of the best applications to learn English
Top 10 of the best applications for learning Spanish
Top 6 of the best apps for learning Italian
Top 8 of the best apps for learning German
#2. LingQ
This application for learning Norwegian is suitable for all types of profiles. Its strength lies in its access to a community of foreign students and native speakers: you have the possibility to exchange with them via forums or via the application's blog to ask your questions and discuss. You can join live discussions with Norwegians: a great way to improve and learn!
Another strong point: the learning system is based on Steve Kaufmann's method: the application teaches you Norwegian as if you were a child learning his mother tongue!
#3. Memrise
Memrise is the perfect application to develop your vocabulary. It uses the method of spaced repetition: you have to memorize vocabulary cards that will be repeated to you as and when you make mistakes, the repetition being based on the learning curve of your brain.
You can even access new vocabulary cards created by the user community: a great way to learn specific words and phrases.
#4. Learn Norwegian for free
Created by Mondly, this application for learning Norwegian allows you to learn the basics of grammar, conjugation and vocabulary through games and quizzes. You will also develop your expression and comprehension, written and oral, thanks to this app!
Like Babbel, it has a built-in speech recognition system to improve your pronunciation.
#5. The Easy Norwegian
Similar to Memrise, this app is designed to develop your vocabulary. It's especially useful for travelers and beginners, as it gives you access to a conversation guide with words and phrases recorded in the native language to help you with your listening and speaking skills.