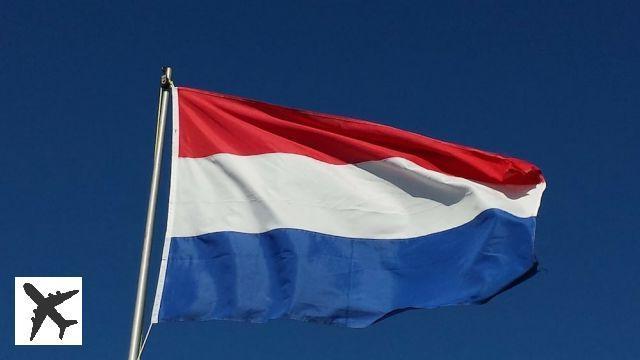 Why invest in language courses when you can use an application to learn Dutch and speak it fluently?
Are you passionate about the Netherlands, do you dream of visiting this beautiful country or moving there? Learning Dutch gives you the opportunity to get to know the culture, specificities and spirit of the locals better.
Especially as if the Dutch speak English perfectly, learning their language is a great way to meet new friends or to become part of the local life!
At For Travel Lovers, we have decided to help you learn Dutch. We have selected for you 4 applications to learn Dutch on your smartphone or tablet! It's the best way to start learning a language without spending too much money on private lessons.
#1. Babbel
If you want to learn Dutch, trust Babbel. It's one of the best language learning applications. It allows you to learn the basics or build on what you've learned with its proven methods. Whether you have a basic or advanced level, Babbel's mission is to make you fluent in Dutch.
Babbel helps you make rapid and effective progress in learning Dutch grammar, vocabulary and conjugation. It also helps you develop your listening, speaking, reading, writing and pronunciation skills with its speech recognition system.
Babbel is a fee-based Dutch learning application. It costs about 5 euros per month if you take out a yearly subscription, or 7.5 euros per month if you take out a 6-month subscription.
Also read :
The 8 best applications to learn a language
Top 10 of the best applications to learn English
Top 10 of the best applications for learning Spanish
Top 6 of the best apps for learning Italian
Top 8 of the best apps for learning German
Top 5 of the best applications for learning Portuguese
#2. Memrise
It's gone, it's decided, you're going and you're going to the Netherlands? All right, before you leave, why not install Memrise on your mobile or tablet so you can develop your vocabulary?
This application bases its learning on the use of vocabulary cards, repeated at regular intervals and which you will have to memorize as you go along.
The user community enriches the database by creating new cards that you can download and use. So if you want to learn local words and phrases, Memrise is perfect!
#3. Duolingo
Like Babbel, Duolingo offers an application to learn Dutch. It allows you to learn grammar, conjugation, vocabulary, comprehension and expression, both written and oral. Its only disadvantage is that for the moment it is only possible to learn from English.
The application is very playful, using modules in the form of mini-games and offering a system of progression, success, with series to be held. An indispensable asset to keep the pace and not give up while learning!
#4. Learning Dutch
Designed by Mondly, this application to learn Dutch allows you to learn the basics of this language in a few minutes a day: grammar, pronunciation, sentence formation and vocabulary.
It is based on conversations recorded by native speakers, a voice recognition system to perfect your accent and statistics to monitor your progress.