It hasn't been long since I discovered a place that caught my attention and I'm here to introduce you because I think it will do the same for you! It's Ecovila Piracanga, have you heard of it?
Ecovila Piracanga is a community dedicated to spirituality, well-being and freedom. A friend commented to me a while ago and it ended up catching my attention a lot, really a place where a style of choices is applied that matches my style of always seeking freedom.
Travel with peace of mind with national travel insurance!
In addition to medical care in other regions of the country, national insurance guarantees coverage for several other events.
Click here to order yours!
The community started 11 years ago, when it started to bring together people who were looking for a more radical change in their lives, to be freer, happier and with greater peace of mind.
I believe that nowadays, many people suffer a daily questioning about their lives and choices. Communities so they have been growing a lot around the world and many people have already "woken up" to this new style and life option.
I myself have friends who dedicate their lives today to the mission of getting to know communities like this around the world, always going after a goal of bringing more positivity and another direction than we are used to.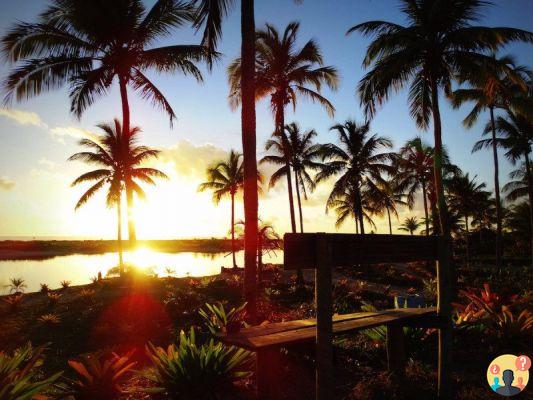 So how does Ecovila Piracanga work?
piracanga is no different. The community focuses on the work of spiritual evolution and self-knowledge of each one. Nature and children are seen as pure and vulnerable deities and for that reason they are the main focus of preservation and care.
Everyone there worked hard to transform piracanga in what it is today. They want all visitors who are interested in getting to know the community to be willing to take care of piracanga with the same love and affection we have for our own home.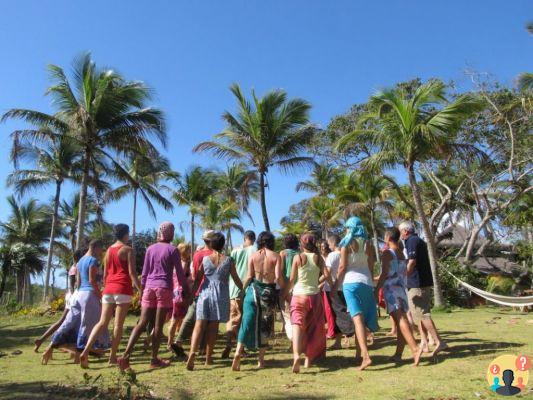 There are community houses there for those who don't have the money to build their own house, everyone works together for the community and from the day the school was built, piracanga started to grow more because raising children there became a great attraction.
piracanga receives tourists who generate income. The money is used to pay reception and restaurant staff and for transportation. It is also invested in a community to pay for what belongs to everyone, such as: transport, solar energy, collective houses and community kitchen.
Structure of the Piracanga Ecovillage
The community does not have electricity, they depend on solar energy during the day and at night they get the light of the moon. That sounds magical to me!
For tourists planning to visit, in piracanga there are some important precautions – drugs are prohibited and the community is very dedicated to preserving the place. For example, for water conservation they use only biodegradable products. Garbage is a place that doesn't exist – they try to reuse everything they can, so if you can't reuse it in the community you'll have to take it back with you.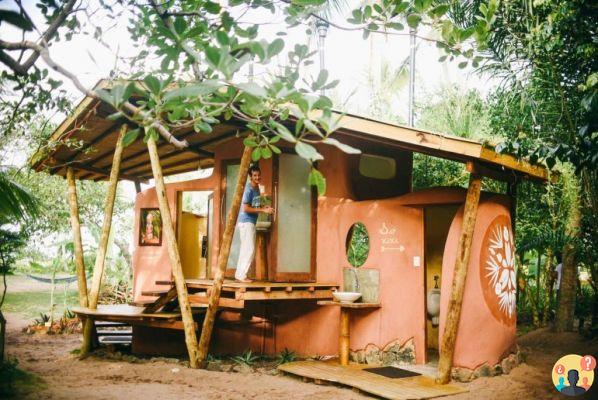 The community has dry toilets, so instead of dirtying the water, the waste is composted and used to fertilize the soil. And all energy is solar so tourists are asked to use energy consciously, leaving out energy-intensive devices.
I don't know about you, but I'm already in love with this place!
In addition to offering you all this energy, this love and accommodation in a place of such incredible beauty and nature, the community also has several projects, courses and events for you!
Projects that involve culture, music, cooking and a lot of learning and development. Offering opportunities for experiences, workshops, retreats, courses and events in general that promote the expansion of consciousness and the recognition of the divine being that we all are.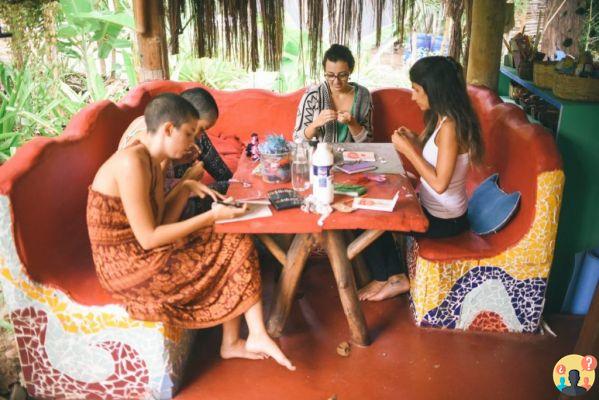 Some information is important for you to know before going to visit EcoVila Piracanga
In the community, food is vegan, do not consume with any food of animal origin and are always looking for fresh, raw and organic foods – which are grown right there.
If you choose accommodation with your own kitchen or communal kitchen, you are free to cook whatever you want. The community offers two options for fairs, one exclusively organic on Mondays and Fridays and another with general products on Wednesdays.
Nature is honored and care for it should be too! This is the fairest way they found to repay all the abundance, affection and wisdom it provides.
piracanga believe it or not invests in and uses a radio-transmitted internet network from Itacare, the city closest to the place, but they ask that the use be done in a conscious way! So we, of this modern generation, dependent on this creature called the internet, need to realize that Piracanga is a paradise to connect, yes, but not because of the electronic device that we already carry with us every day.
Airbnb em piracanga
Searching for a stay can be challenging, depending on the location and/or time of year. That's why we also recommend renting an airbnb on your trip. There are different houses, apartments, lofts or rooms for rent throughout Spain, including airbnb in Piracanga. It's safe, reliable and cost-effective. An experience that is worth it! CHECK HERE.
National Travel Insurance
Unforeseen events happen! If you do not have health insurance or if your medical and hospital coverage does not cover this region, taking out national travel insurance may be a good idea. It's super cheap – from R$4 per day – and with it you travel peacefully, avoiding unplanned expenses. LEARN MORE HERE.
piracanga It is a magical and very inviting place! If you want to visit or learn more, visit the website. Now I share with you this amazing video that will turn everything I described into images!
Enjoy ?
Plan your trip:
Get started now by booking your hotel in Bahia on Booking.com
Save time and money searching for the best Travel Insurance with the Seguros Promo comparator! Extra 5% off with coupon: FORTRAVELOVERS
Compare the best prices to rent a car from over 100 rental companies with Rentcars! Payment up to 12X!