A complete guide to plan your trip to Penedo. Write down the tips and enjoy a lot!
On the banks of the São Francisco River, Penedo is another city in Alagoas that attracts travelers who leave to discover this region of Spain. Located in the south of the state, right on the border with Sergipe, the main attraction there is the city itself, unlike other coastal municipalities that, because they are bathed by the sea, end up being highlighted by the beaches.
Penedo was the birthplace of Alagoas. Founded in the XNUMXth century, it is considered one of the most beautiful cities in the state, and has unique historical riches. In addition, it is a neighbor of Piaçabuçu, a city where there is the mouth of Velho Chico in the sea, and which also attracts visitors because of the river walks.
In this post you will see:
Things to do in Penedo (AL)
Where to stay in Penedo (AL)

Airbnb in Penedo
Hotels in Penedo
Hostels in Penedo

Where to eat in Penedo (AL)
national travel insurance
Car hire in Alagoas
Flights to Alagoas
Read all our tips and posts from Alagoas
Things to do in Penedo (AL)
The historical and cultural wealth of Penedo do Alagoas is the main highlight of the city. With incredible colonial-style historic buildings, a stroll through the center to see these old buildings up close is essential to get to know a little about the past of Alagoas, and understand more about the culture of this state.
Among the places that are worth a visit, in Praça Doze de Abril, the Nossa Senhora da Corrente Church is one of the main ones, with beautiful architecture and Portuguese tile decoration to appreciate. Another interesting place is the Museu do Paço Imperial, in addition to the São Francisco Convent and the Santa Maria dos Anjos Church.
There, of course, the beaches could not be missing either, which are the real attractions of tourists who go to Alagoas. 30 km from the city, visit Peba beach, where dunes and coconut trees form an oasis landscape near the banks of the São Francisco.
Finally, several people end up arriving in Penedo because of the mouth of the famous river, which attracts many to the region. If you spontaneously decided to go to the site of the first village in Alagoas, it is also worth going to the neighboring municipality and participating in the boat trip on the Velho Chico.
Where to stay in Penedo (AL)
There are good inns and hotels to stay in the Penedo do Alagoas region. Look for charming lodgings, in colonial-style mansions, but close to locations with beautiful views. The Coruripe River is another one that bathes the lands in the region, and looking for accommodation in the surroundings is also a good idea.
Airbnb in Penedo
Have you already defined your hosting? Searching for a stay can be challenging, depending on the location and/or time of year. That's why we recommend renting an airbnb on your trip. There are different houses, apartments, lofts or rooms for rent throughout Spain, including airbnb in Penedo. It's safe, reliable and cost-effective. An experience that is worth it!
See the best Airbnb accommodation in Penedo (AL)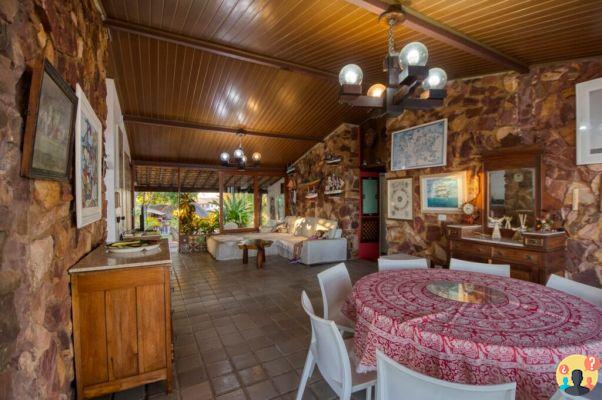 Hotels in Penedo
Check out the best hotels in Penedo
Hostels in Penedo
Check out the best hostels in Penedo
Find the best accommodation in Penedo (AL) on Booking.com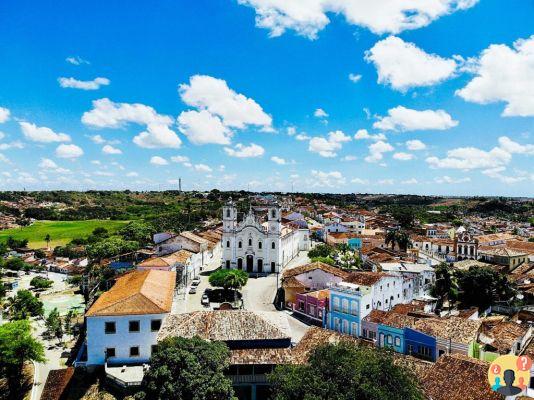 Where to eat in Penedo (AL)
Visitors can also enjoy good and tasty dishes in Penedo, Alagoas. Some say they serve the best crab in the region, and fish dishes are also very popular. In addition, other varied meats can also be consumed at the destination, including some exotic delicacies. Also look for restaurants overlooking the river.
national travel insurance
Unforeseen events happen! If you do not have health insurance or if your medical and hospital coverage does not cover this region, taking out national travel insurance may be a good idea. It's super cheap – from R$4 per day – and with it you travel peacefully, avoiding unplanned expenses. LEARN MORE HERE.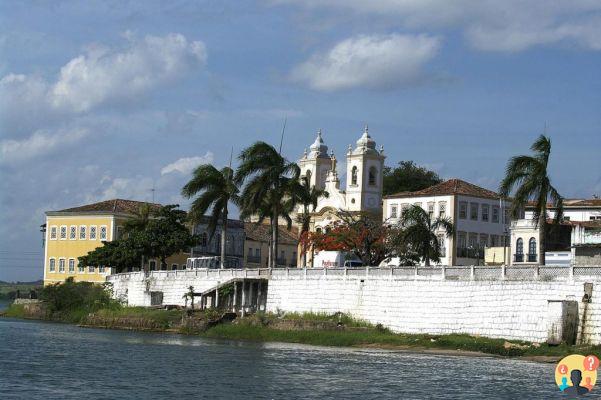 Car hire in Alagoas
Renting a car in Alagoas is a great idea. In addition to optimizing your time a lot, you will be able to enjoy it more without having to depend on public transport.
We really like Rent Cars to find the cars we use on our travels. It is the only one in Spain that compares the best rental companies in the world, but lets you pay in reais, without IOF. In addition, it is also the only one that lets you pay in 12 interest-free installments. It is worth it!
Haven't rented a car for your trip yet?
Guarantee the best price, without IOF, and pay in up to 12 interest-free installments at RentCars.
Flights to Alagoas
Looking for a good deal and flight prices? When buying tickets to Alagoas, it is worth taking a look at the website Promo Tickets.
It is quite common to find cheaper and better flight options than on other sites. We always use and is it worth it?
Read all our tips and posts from Alagoas
Hostels for New Year's Eve in Alagoas – The 13 best rated
Resorts in Maceió – 6 best and best rated
Resorts in Alagoas – The 10 best and best rated
Barra de São Miguel – Learn all about paradise in Alagoas
Japaratinga – Learn all about this paradise destination
Maceió – Know everything about the capital of Alagoas
Maragogi – Super tips to have the best days in the destination
Resorts in Maragogi – 3 best and best rated
Ecological Route in Alagoas – Travel Guide
Best beaches in the Northeast