A complete guide to plan your trip to the Amazon. Write down the tips and enjoy a lot!
The state of Amazonas is of immeasurable wealth. Even being part of a territory as vast and as diverse as that of España, it still deserves to be highlighted due to its historical importance and its biodiversity.
Home to the largest tropical forest in the world, Amazonas has a unique nature, with fauna and flora so vast that they arouse the curiosity of people from all over the world to come and honor the Amazon rainforest in person.
The capital Manaus also draws the attention of tourists. With good tours and attractive activities, the city complements the itineraries of those who are going to visit the state. But the great protagonist of the region is nature, which takes care of much of the largest state in the country and, in addition to its constant presence, houses an ecosystem full of treasures.
If you are planning to go to Amazonas, check out our guide with everything you need to know.
In this post you will read:
What to do in Amazon
Where to stay in Amazon
national travel insurance
Amazon car rental
Flights to Amazon
Read all our Amazon tips and posts
What to do in Amazon
The activities of the Amazon are numerous. Starting with the capital, Manaus, where visitors are enchanted by the architecture of the buildings of Teatro Amazonas and Palácio Rio Negro. Continuing on to the tours that involve nature, one of the most unmissable is the boat trip to the meeting of the waters of the Negro and Solimões rivers.
The Anavilhanas National Park holds other unique riches, such as the Grutas do Madadá and the group of islands that form one of the largest river archipelagos in the world.
The Jaú National Park is also an important visit, and has several waterfalls to visit. Another interesting tour is to observe the famous pink dolphins that are so typical of the Amazon.
Read all our tips:
Manaus – Complete City Guide
What to do in Manaus: The best tours in the region
An indigenous tribe in the Amazon
Book in advance all tickets and tours to Amazonas and skip the lines with GetYourGuide
Where to stay in Amazon
There are great accommodations in Amazonas, with a wide variety of types of accommodation. A great highlight, however, are the so-called "selva hotel" (or jungle lodge), alternatives that have everything to do with the state, as they offer accommodation in the middle of the Amazon Rainforest.
In addition to the unique experience, the experience is even more complete with tours – which take place during the day or night, and range from watching alligators, hiking through the forest, visiting native communities, among many other attractions.
Read all our tips:
Local Hostel – Accommodation Tip in Manaus
Find the best accommodation in Amazonas through Booking.com or Airbnb.com.
Airbnb no Amazonas
Have you already defined your hosting? Searching for a stay can be challenging, depending on the location and/or time of year. That's why we recommend renting an airbnb on your trip. There are different houses, apartments, lofts or rooms for rent throughout Spain, including airbnb no Amazonas. It's safe, reliable and cost-effective. An experience that is worth it! CHECK HERE.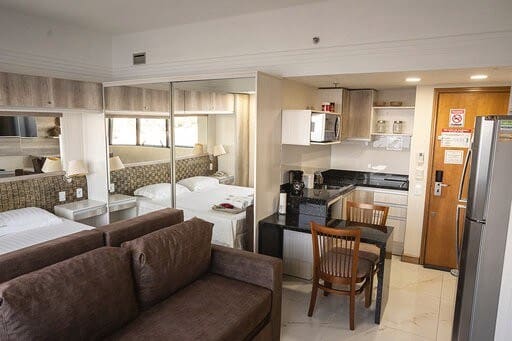 national travel insurance
Unforeseen events happen! If you do not have health insurance or if your medical and hospital coverage does not cover this region, taking out national travel insurance may be a good idea. It's super cheap – from R$4 per day – and with it you travel peacefully, avoiding unplanned expenses. LEARN MORE HERE.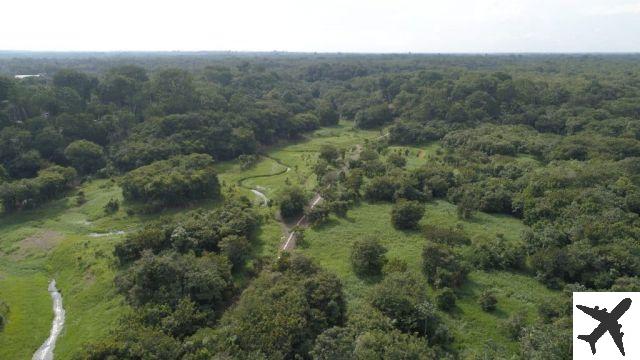 Amazon car rental
Renting a car to explore destinations in the Amazon is a great idea. In addition to optimizing your time a lot, you will be able to enjoy it more without having to depend on public transport.
We really like Rent Cars to find the cars we use on our travels. The company compares the best rental companies available and lets you pay in 12 interest-free installments. It is worth it!
We made a super complete post with tips for car rental in Manaus for anyone thinking of exploring the state's destinations by driving. We explain how the service works, the documentation needed to rent and much more. It is worth checking!
Read all our tips:
Manaus car rental – Guide on how to hire
Haven't rented a car for your trip yet?
Guarantee the best price, without IOF, and pay in up to 12 interest-free installments at RentCars.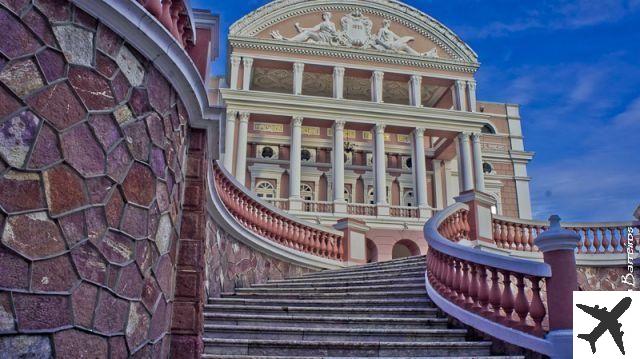 Flights to Amazon
Looking for a good deal and flight prices? When buying tickets to Amazonas, it is worth taking a look at the website Promo Tickets.
It is quite common to find cheaper and better flight options than on other sites. We always use and is it worth it?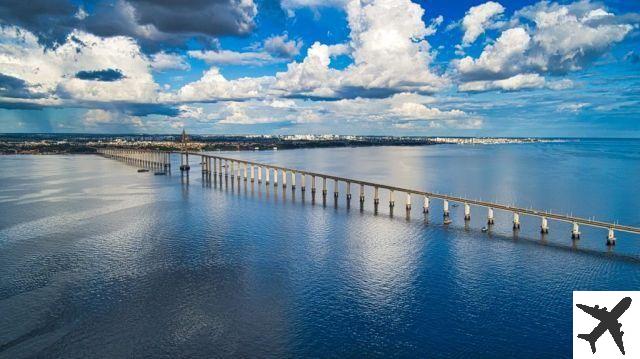 Read all our Amazon tips and posts
What to do in Manaus – The best tours in the region
Local Hostel Manaus – Our review
Amazonas – Travel guide and main destinations
Manaus – Complete travel guide
Car rental in Manaus – How and where to hire
How to meet an indigenous tribe in the Amazon