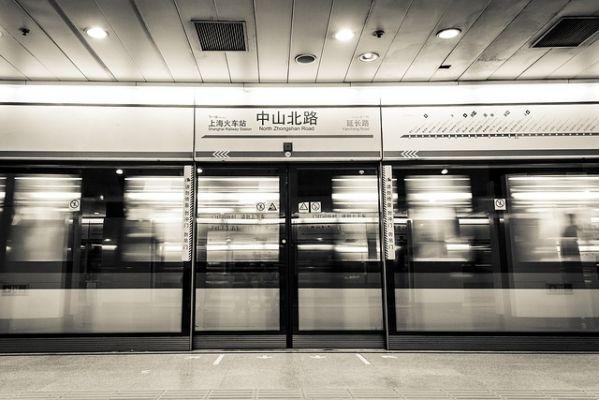 Subway systems are extremely important for people's mobility. Check out the 10 largest metro networks in the world based on length in km.
1 – Shanghai Metro
Shanghai's metro system is currently the largest in the world with 570 km of operational tracks. By 2020, the total number of kilometers with the system in operation will exceed 830. When the ongoing projects are completed, the total length will reach 999 kilometers, and the capital's service will serve 18,5 million passengers per day.
2 – New York Subway
With 465 kilometers, the New York subway has 24 lines and 468 stations, it is one of the few that remains open 24 hours a day, with trains running every 2 to 5 minutes at peak hours (from 6:30 to 9:30 am and from 15:30 pm to 20:00 pm) and 10 minutes at times with fewer passengers.
3 – Beijing Metro
The third largest subway network in the world is in Beijing, with 450 km in length, 16 lines. The Beijing municipal government hopes to reach 1.000 kilometers of subway network extension in 2020. It has an average daily traffic of 3,5 million passengers.
4 – London Underground
The London Underground system is 408 km long, 270 stations and 11 lines. it was for many years the most extensive in the world, losing this position not long ago. It has a daily average of 2,950 million passengers per day. By 2025, major investments are planned for the London metropolitan system.
5 – Tokyo Metro
The Tokyo subway is one of the busiest in the world, with an average of 7 million passengers per day. The Tokyo Metro system is the fifth longest in the world, with 328,8 km in length, 13 lines and 283 stations.
6 – Moscow Metro
On more than one occasion, the metro in the Russian capital has been chosen as one of the most beautiful in the world, as its 192 stations are designed as if they were palaces, with a fare costing less than 1 dollar.
Its 325 km are divided into 12 lines, which operate between 5:30 am and 1 am, transporting 2,49 billion passengers annually.
7 – Seoul Metro
With 326 km long, with 9 lines and 291 stations, 2,56 billion passengers travel a year, paying less than a dollar per ticket.
Like most systems, it doesn't work for 24 hours. Its opening hours are from 5:30 am to midnight.
8 – Guangzhou Metro
China is 260 km long and has 144 stations, divided into 9 lines. Its daily traffic is 5,6 million passengers a day on average. Total operational capacity is expected to exceed 600 km by 2020.
9 – Madrid Metro
The Madrid metro has a length of 283,3 km, 282 stations, divided into 13 lines, in addition to a 3-line branch operated by light rail vehicle (VLT). It has an average traffic of 1,7 million passengers per day.
10 – Paris Metro
The Paris metro is 214 km long, 16 lines and 301 stations. Line 14 of the system is completely automatic, that is, there is no cabin driver. The system carries a daily average of 4,5 million passengers.