Summary
1 - Nail Brewing's Antartic Nail Ale
2 - Brewdog's the end of History
3 - Carlsberg's Jacobsen Vintage
4 - Schorschbräu's Schorschbock 57
5 - Samuel Adams' Utopias
6 - Brewdog's Sink the Bismarck
7 - Tutankhamun Ale
8 - Crown Ambassador Reserve
9 - Pabst blue ribbon 1844
10 - Sapporo's Space Barley
What are the most expensive beers in the world?
If you like beer, here is a selection of beers that will take you on a trip to every continent. If someone has already tasted one of these beers do not hesitate to tell us if they are worth the price?
Here are the 10 most expensive beers in the world :
1 - Nail Brewing's Antartic Nail Ale
Price : 800$ - 1800$ / 500ml
Alcohol: 10%.
This beer is a bit special because it was created for the animals for the benefit of an Australian association. Ice was taken from an iceberg and melted in Tasmania to produce 30 bottles of this beer. The first of these bottles was sold at $800 at auction... They are crazy these australians...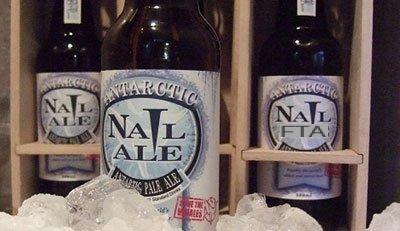 2 - Brewdog's the end of History
Price : 776$ / 330ml
Alcohol: 55%.
A very special beer... I don't know if you can really call it a beer because of the alcohol content. It's the third strongest beer in the world and the second most expensive. This lager produced by the Scottish brewery Brewdog is made from barley malt. There are only 12 bottles made from animal skins such as squirrels or hares... Original ...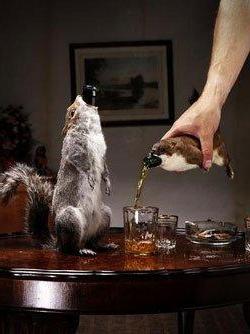 3 - Carlsberg's Jacobsen Vintage
Price : 400$ / 375ml
Alcohol: 10.5%.
The Danish company launched its "vintage" range in 2008 to enter the luxury market. This beer is aged for 6 months in oak barrels which gives it a supposed vanilla flavour and much more... 600 bottles were made from 2008 to 2010 and only expire in 2059. Ideal for collectors...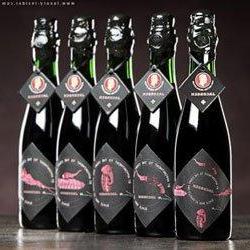 4 - Schorschbräu's Schorschbock 57
Price : 275$ / 330ml
Alcohol: 57.5%.
It is apparently the strongest beer in the world according to its brewer (Master Georg Tscheuschner). 36 bottles have been produced at more than 200$ per beer... Notice to the amateurs...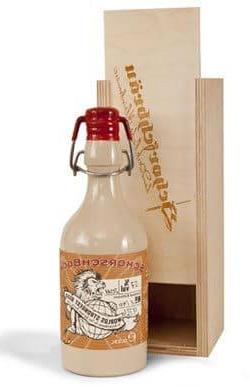 5 - Samuel Adams' Utopias
Price : 150$ / 700ml
Alcohol: 27%.
The most expensive beer in the United States. This beer is brewed every 2 years. It is made from barley and its taste is reminiscent of a subtle blend of cherries, brandy, cognac, bourbon, and then aged for 18 years! In the United States this beer is banned in more than 13 states (too strong for them no doubt...) !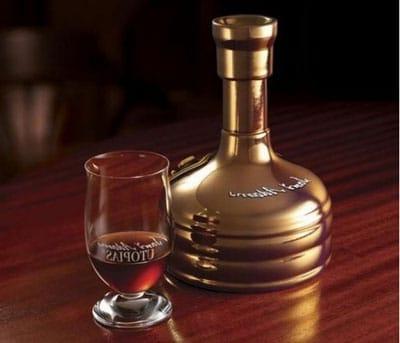 6 - Brewdog's Sink the Bismarck
Price : 80$ / 375ml
Alcohol: 41%.
Another beer from the Scottish brewery in a German style this time, for those who are not afraid to end up under the table. 40 times more expensive than a conventional beer, it is one of the strongest beers in the world! Pröst!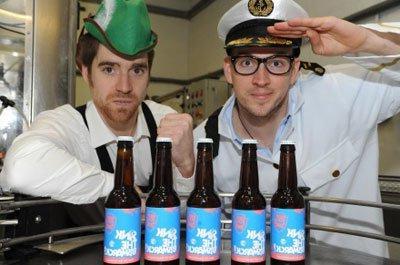 7 - Tutankhamun Ale
Price : 75$ / 500ml
Alcohol: 6%.
In 1990, a Cambridge archaeologist, Dr. Barry, discovered the Royal Nefertiti Brewery. Beer residue was even found. Thanks to scientific analyses of these residues, which are more than 3250 years old, the researchers were able to reconstitute the beer and brew it in the Jim Merrington Scottish brewery. They produced 1,000 bottles and the first one even sold for $7,686 each (down to $75 a bottle). A few years later, the Merrington brewery went out of business (curse, not curse...?).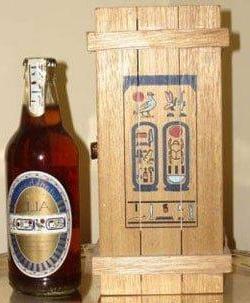 8 - Crown Ambassador Reserve
Price: 90$ / 750ml
Alcohol: 10.2%.
Finally a beer pitch. Aged in French oak barrels for a year and bottled in a bottle of champagne, Crown Ambassador Reserve is a refined and very expensive beer. It has been brewed 4 times since 2008 for 8000 bottles each time!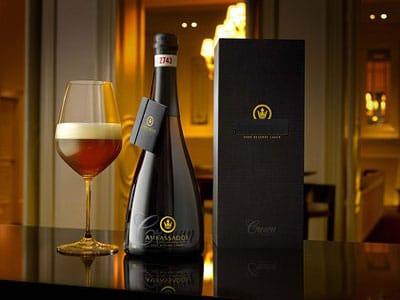 9 - Pabst blue ribbon 1844
Price: 44$ / 720ml
Alcohol: 6%.
A copy of the beer sold in the United States cheap but transformed into luxury beer in China! You won't be able to find it outside China.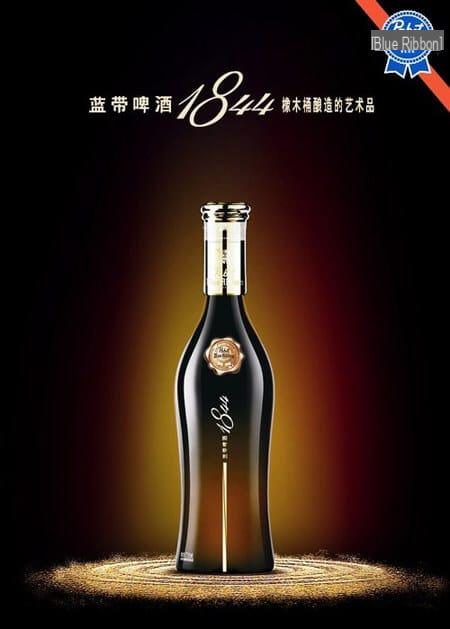 10 - Sapporo's Space Barley
Price : 110$ / pack of 6
Alcohol: 5.5%.
In 2006, Japanese and Russian scientists wanted to test how barley could grow in a no-gravity environment. After 5 months in orbit in a space station, the scientists brought it back to earth and then reproduced it to make a fermented beer in Sapporo. The first beer of the Cosmos?