Darkroom (by Bergen Co)
The Darkroom is the Photo editor for mobile that I've been using the most to edit photos. For now, it's only available for iOS.
O Darkroom has predefined filters like other photo editing apps, but the strength of Whatsapp is to serve as a good photo editor for mobile: brightness, contrast, saturation, hue and other settings can be adjusted simply and without destroying the original image.
A paid option in the app allows you to change the photo's RGB curves, something that was previously only possible with computer software. In the last update, the app also brought the option to edit the hue, saturation and luminosity of each of the colors that make up the photo, a tool that is incredibly useful when it comes to highlighting or weakening a color.
In addition to the intuitive and easy-to-use interface, the Darkroom It imports all your photos automatically, unlike other apps where you have to import every photo you want to edit, and it also has an infinite change history — so you can go back to the previous version whenever you don't like a change. Finally, the Darkroom has encouraged users to create their own filters and share them with the community that uses the Whatsapp, which has grown a lot.
Buy travel insurance at a discount!
Nothing beats paying little to travel peacefully. use the coupon FORTRAVELOVERS and save when purchasing your plan. Click here!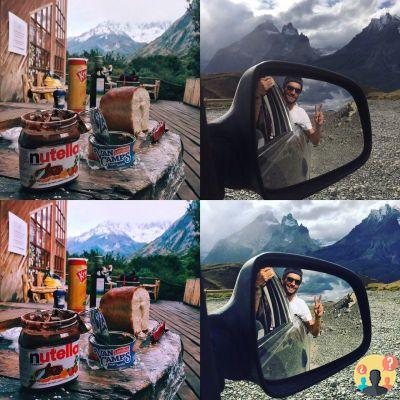 Torres Del Paine Park is located in Chilean Patagonia, it is considered one of the most incredible destinations to visit in South America. The destination has beautiful landscapes, mountains, lakes, glaciers and also with several options of trails. I was there in February 2016. I enjoyed this spectacle of nature, I ventured out doing the "W" Circuit, which takes a four-day or five-day path (about 80km of walk) between the valleys of the towers. This photo was taken inside the park.
SKRWT
If you are a perfectionist, detail oriented and like symmetry, this Photo editor for mobile is essential for you. It will help you to correct the distortion of the perspectives of your photos, whether they are from a cell phone, DLSR or even GoPro. O Whatsapp is available for IOS and Android, but for both they are paid.
Curious to know more about how the app works? Access the tutorial provided by them ?
*In 2014, it was among the best apps in the world Apple Store.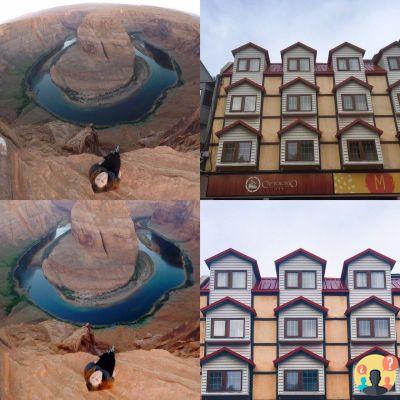 Horseshoe bend is located in the state of Arizona, United States.
Cortex camera (IOS only – $2,99)
They Photo editor for mobile reduces photo noise when there is not much light in the environment. Normally, photographs taken with the cell phone at night leave the photos with compromised quality. That Whatsapp It helps a lot to fix this problem.
Basically it will take several photos and they will all be joined in one, eliminating the noise of the image and leaving it with a better sharpness.
Important tip: Don't move your phone too much when taking the photo. If he's in a fixed place, even better.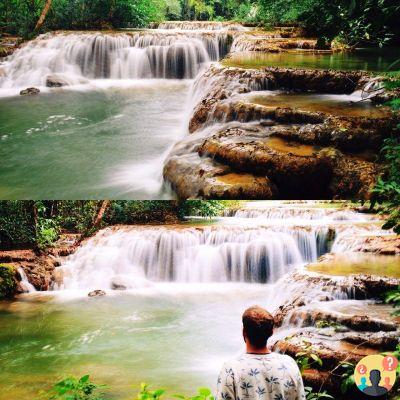 Photo taken in Bonito/MS, at Estancia Mimosa. The city of Bonito offers several options for tours, we have a post about the place here.
VSCO
They Photo editor for mobile reminds a little of the first Whatsapp that I mentioned here, has free ready-made filters and has the option to pay to have extra filters. Filters are editable and you can customize them.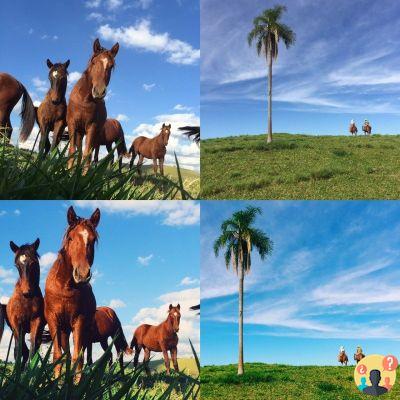 The app is available for both IOS and Android. In it you can modify the horizontal and vertical perspective of the photo, exposure, contrast, temperature, skin tone and several other features.
Ready to take your best photos? ?
Plan your trip:
Get started now by booking your hotel on Booking.com

Save time and money searching for the best Travel Insurance with the Seguros Promo comparator! Extra 5% off with coupon: FORTRAVELOVERS

Want to find cheap tickets? Find flights with discounts of up to 35% every day at Passages Promo!

Rent your car at Rentcars! Installment up to 12X, paying in reais and without IOF!

Leave España with unlimited 4G Internet!

Skip the lines for attractions, buy your tickets in advance here!