From help with the itinerary, visas, how much money to bring, to the little details so you don't have to worry about backpacking through Europe...
travel through Europe, with a backpack and an unlimited train pass is a must-do program for travel lovers. The flexibility and freedom of traveling across the Old Continent makes it a waste to get to know a country just in one trip there. If you are going for the first time, the best way to get to know the main points of each country and famous postcards is in a Backpacking through Europe.
If you don't even know where to start getting organized for such a trip, below you'll find the step-by-step guide of what you need to do:
Step 1: Decide when you will backpack through Europe

In Europe it is like this: you can do the same itinerary at different times of the year and be sure that the trips will be completely different. That's why it's important to think about the climate you prefer to get to know Europe.
In summer, the days are longer, as it gets dark around 20pm in July, for example. In other words, you can make the most of your day. Temperatures in the southernmost countries are very hot at this time, but in countries like Holland you can even wear a jacket depending on the day. In winter, temperatures drop a lot, the days are shorter, but you will be able to enjoy the snow rides in different places.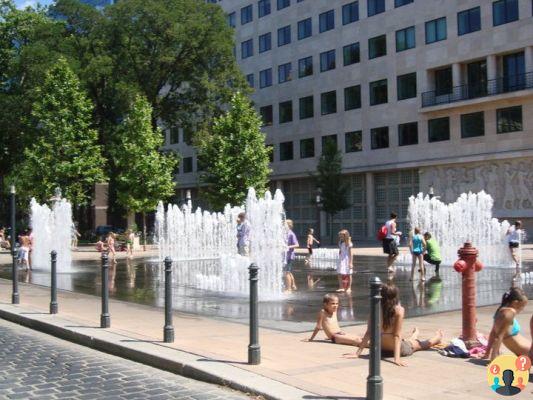 Step 2: Outline your Backpacking Europe itinerary

Having defined the date of your trip, now you need to think: What is your peak and how many days will you have?
The most common backpacking itineraries in Europe are the 22-day or 1-month travel itineraries. This is because the train companies offer packages with the number of days defined. At this stage, a good option is to sketch a script that you will trace, however, do not get attached to it minutely. Leave the number of days in each place flexible. So, if you like a place, you can stay a while longer and take the days away from the next destination.
My itinerary was as follows: I went in June and started the trip in Lisbon, took a flight to Milan (30 Euros for the ticket). From there I started the train journey through Europe, passing through the following cities and countries:
Italy
1 day in Milan
3 days in Rome
2 days in Florence
1 day in Venice
>> Read all our tips about Italy
What to do in Milan – Itinerary from 1 to 5 days
Things to do in Favignana – Sicily's Hidden Paradise
Croatia
I traveled to Croatia, but I don't include the country on the map below for two reasons: I believe Croatia is a country to visit on a specific trip. That is, for those who have more time to travel through Europe or are going to visit fewer countries in the itinerary. In my itinerary, it ended up getting a little "out of hand" and we spent many hours on the train for a few days from Croatia.
1 day in Split
2 days in Hvar
>> Learn more about Croatia:
Plitvice Lakes – Croatia's most surreal landscape
Itinerary Istria – 10 Unmissable Tours
Plitvice Lakes – Croatia's Surreal Landscape
Itinerary Hvar, Croatia – What to Do in 3 Days
Hungary
3 days in Budapest (and still days to go – I loved it!)
>> Learn more about Travel Insurance in Hungary – Is it necessary?
República REPUBLIC
>> Read also What to do in Prague – 1 to 5 Day Itinerary
Germany
>> Learn more about Germany:
10 Sights of Berlin – Unmissable Sights
Find out how to buy Travel Insurance for Germany
The Netherlands
>> Learn more about Holland:
Build your complete itinerary with these tips from What to Do in Amsterdam – General Guide
Don't Forget Travel Insurance for Holland – Everything You Need to Know
France
>> Read more about Paris:
What to do in Paris – Itinerary in 2 Days
Where to Stay in Paris: Complete Neighborhood by Neighborhood Guide
Getting around Paris – All about Parisian Public Transport
Where to Eat in Paris – 10 Amazing Restaurants
All about Travel Insurance in Paris – How to Hire
Spain (España)
3 days in Barcelona
1 day in Madrid
>> Read more about Spain:
What to do in Barcelona – Itinerary from 1 to 5 days
Where to Stay in Barcelona – Best Regions and Hotels
What to do in Ibiza – 10 Tips for Setting Up your Trip
10 Beaches to Discover in Ibiza – Beaches Must Go
How to Buy Travel Insurance for Spain
Portugal
I ended up staying another month of vacation only in Portugal, but it is possible to get to know Lisbon in 2 or 3 days.
Read more about Portugal:
Best Time to Go to Portugal – Travel tips for each season
13 Places to Discover in Portugal – Portugal Tour
20 Main Tourist Points - How to Build Your Itinerary
Where to Stay in Porto in Portugal – Best Hotels
Things to do in Porto, Portugal – 3 days itinerary
This was My Route Map:
It should be noted: it was very demanding, there were only a few days in each place and it was a very tricky trip, but it was a wonderful experience. As it was my first time in Europe, I was able to get to know a little of the atmosphere of each country and get to know the main points of each city. We took the opportunity to sleep and rest on train trips and when we were in the cities, we walked around to see everything there was to offer.
In Rome, for example, we left the hostel at 7 am and returned at 21 pm. If you're going to travel, you have to make the most of it. Is not? If your vocation is different, remove some countries from the itinerary, include others closer to each other and extend the number of days in each place.
Step 3: Close the free train pass or low-cost airline tickets
Traveling by train in Europe is incredible: the landscapes are stunning, they are – usually – of great quality and the best thing is that you can even sleep (and save on accommodation) or rest a lot on the way.
Europe has an interconnected train system, which gives free passes for unlimited train travel within a certain period, called the EuRail Global Pass. If you have dual European citizenship, here's some good news: European citizens are entitled to Interrail, which is the free train pass that costs less, but for almost half the price of EuRail. The one I used was the 22 day unlimited one.
Global Pass Prices:
The unlimited pass that you can use for 22 days on EuRail costs 614 Euros, while the same pass on Interrail (only for European citizens) costs 385 Euros.
Cheap Airline Tickets:
It is also possible to travel by plane for some parts, as air tickets in Europe are usually very cheap if purchased in advance. I bought the Lisbon-Milan route for 30 Euros. You can check ticket prices on Skyscanner.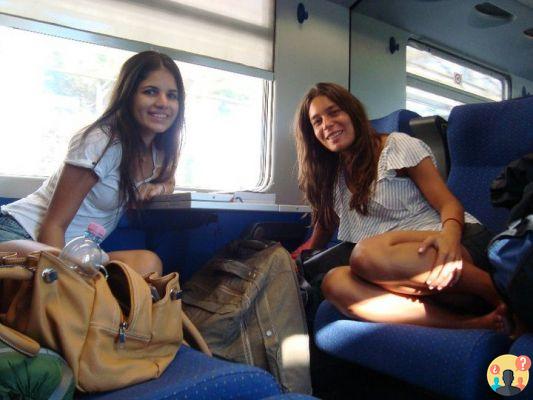 Step 4: Check the need for a visa in the countries you are going to visit on your Backpack in Europe
According to information from the European Union Immigration portal, no visa required for Brazilians in several European countries, in short visits of up to three months. The Schengen Area is a European agreement between 26 countries that removed border controls, meaning citizens and visitors can move freely between countries. The agreement also establishes the obligation to hire a insurance travel with some specific requirements, which you can check here.
These are the 26 countries of the Schengen Area:
Austria
Belgium
Czech Republic
Denmark
Estonia
Finland
France
Germany
Greece
Hungary
Iceland
Italy
Latvia
Liechtenstein
Lithuania
Luxembourg
Malta
Países Baixos
Norway
Poland
Portugal
Eslovaquia
Slovenia
Spain (España)
Sweden
Switzerland
Source: EU Immigration Portal
Find out more about Travel Insurance:
What is the Schengen Treaty and why is it important for travelers?
Europe Travel Insurance: What you NEED to know before hiring
International Travel Insurance: Check out the step-by-step guide on how to buy it
How much is travel insurance for Europe?
What is the best travel insurance for Europe?
Travel Health Insurance; 5 tips to find a cheaper one
International Health Insurance Tips for Tourists and Students
However, countries like Croatia, Bulgaria, Cyprus, among others, have their own control rules border and immigration. So you need to be careful.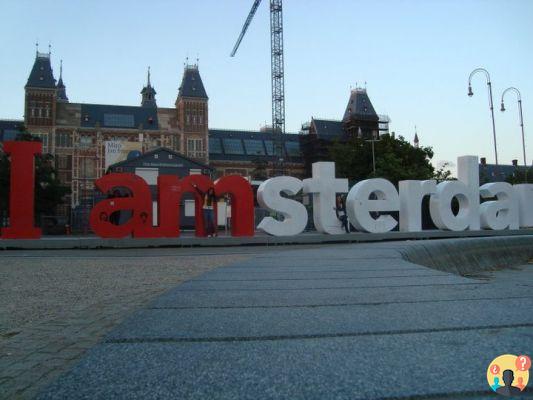 Step 5: Make reservations (with free cancellation) in Hostels
This is one of the coolest parts of organizing a backpacking trip in Europe. The hostels (or hostels) there are excellent value for money, usually with great infrastructure and the coolest thing: lots of people in the same situation as you – that is, it's easy to make friends.
Tip: If you are not traveling in high season, an idea is to book the hostel for the first week of the trip and from there book your stays for the next few days. However, as a person who can't stay without getting organized, I booked everything from España (with the option for free cancellation) and then if I had to cancel the hostel, I wouldn't pay. Honestly, I think the second option is the best of all. You don't run the risk of staying in a bad hostel because there was no vacancy and if you want to change your plans, you can still.
What I recommend is always finding the best hostel options in the center of cities. In some cities, like Paris, it can be dangerous to stay in the suburbs (I had a bad experience). Furthermore, staying in the center means saving money on public transport or ubers and taxis, as you can walk everywhere. This post is really cool and will help you – Where to Stay in Paris: the complete neighborhood-by-neighborhood guide

The average price per night in high season (I checked it in July 2018) is BRL 60 reais in cities like Budapest (which are usually cheaper) and more than BRL 100 in cities like Paris and Milan. That's counting in shared dormitories with other guests.
Some options of excellent hostels in the cities of my Backpack:
All options are in the city center:
Italy
Milan: the charming Hostel Belo, Free Wi-Fi, Welcome Drink and just a 10-minute walk from the Cathedral. It's a little more expensive, but it has a more sophisticated inn atmosphere. For those who want to save, the good choice is the Queen Hostel, also in the center, with high season rates for around 32 euros.
Rome: One of the most beautiful hotels in Rome is the The RomeHello, if you want to save a lot and pay around 14 euros (in high season) for a mixed dorm it is worth checking out the Hostel Carlito
Florence: For those who want a super cool and cost-effective option in the heart of Florence, in a hostel with a pool, pool table, etc., the good tip is the Plus Florence (about 27 euros per day). Other good and central options in the city are the hostels Red Arches e Golden Rooster.
Venice: To stay on the sides of the canals of Venice, expect to pay a little more than expected. The average daily rate in high season in Venice is around 40 euros. However, you will be able to live an incredible experience in the historic houses of the center, as in Generator Venice and Domus Civica Hostel.
TheRomeHello, charming hostel in Rome.

Hostel Plus Florence, with swimming pool and sauna

Generator Venice, Veneza

Hostel Carlito, 14 euros a day in Rome

Ostello Bello in Milan

Archi Rossi Hostel, Florence

Gallo D'oro Hostel, Florence

We Crociferi, Em Veneza
Croatia
Split: Want to stay in a completely themed 101 Dalmatians hostel? In Split has! O Design Hostel 101 Dalmatinac it is a great value for money option in the heart of the city. If you want something simple, but super charming and stylish, choose Hostel Simple (which even has several signs written in Portuguese at the hotel – you will find this an oasis in the midst of the Serbo-Croatian language)
Where: It's hard to find hostels in Hvar, most are guest houses where you stay in the house of locals. However, the White Rabbit Hostel it is one of the few hostels in the small town, besides being a charm, it is next to the beach.
Simple Hostel, in Split

Hostel todo inspirado no 101 Dalmatians? em Split tem!

White Rabbit Hostel, Hvar
Hungary
Budapest: One of the things I love about Budapest is that, in addition to the city being very surprising, the accommodation is practically half the price compared to western European cities. Some hostels that start at 14 euros and have great deals are: Maverick City Lodge, Friends Hostel & Apartments, Baroque Hostel e Island Hostel Budapest (with for those who want to go to Margaret Island parties),
Maverick

Baroque Hostel

Friends Hostel

Island Hostel
República REPUBLIC
Prague: Want to pay cheap, but really cheap, and stay next to Prague's main square in a simple but well-maintained hostel? then opt for Mirak Hostel. Another excellent accommodation option, with more design and super beautiful, is the Sophie's Hostel
Miracle Hostel

Sophie's Hostel
Germany
Berlin: To stay in the heart of Berlin, a good accommodation option is the Circus Hostel . To pay cheaply, check out the HOSTEL Berlin Mitte or the One 80º Degrees, which is close to the iconic Alexanderplatz Square.
One 80º Degrees Hostel

Hostello Berlin

Circus Hostel
The Netherlands
Amsterdam: O The Flying Pig Hostel is an excellent hostel in a perfect location to explore the center of Amsterdam on foot. However, you will have to pay around 40 euros to stay in Downtown. Yes, staying in Amsterdam is more expensive. Therefore, many people choose to stay away from the center. A more affordable option – and one that is not far from the center – is the ClinkNOORD Hostel. Despite being on the other side of Amsterdam's main canal, there are free ferries that take you to the center.
The Flying Pig Downtown

ClinkNoord Hostel
France
Paris: Be very careful about the neighborhood you choose in Paris – our post can help you Where to stay in Paris: the complete neighborhood-by-neighborhood guide. I decided to save money in the city of light and it turned out that my experience was super frustrated because of the hostel. I ended up missing my trip to Versailles because of that. It's better to spend a little more, but stay in good hostels like The 3 Ducks Eiffel Tower by Hiphophostels, right next to the Eiffel Tower or Les Piaules, on the 11th arr (a little out of the way, but still a good area).
Les Piaules Hostel

The 3 Ducks Torre Eiffell
Spain (España)
Barcelona: In Barcelona, ​​a good idea is to stay close to the Ramblas. From there, it is very easy to take public transport to see other areas of the city and you can still see many things on foot. Two good value-for-money options there are hostels. Christopher Inn e Youth Hostel
St Christopher Inn

Ideal Youth
Mothers: It is possible to stay in the center of Madrid for great prices, like 13 euros a day. Some good options for hostels in the city are: the super well maintained and located Living Cat's Hosteleo OK hostel Madrid, which as the name says, is super ok and cheap.
Living Cat's Hostel

OK hostel Madrid
6th Step: How much to take and how to exchange money in the best way on your Backpack in Europe?
This topic is a delicate one, as each traveler has their own travel style and comfort parameters. I did the calculation trying to be as economical as possible, but counting that I would like to see all the museums, attractions and I didn't want to skimp on it. However, I didn't call good restaurants – I ate at the cheapest and often went to the supermarket and cooked. I stayed in hostels with shared dorms every day. traveled by 22 days and I believe that a fair amount to take thinking about expenses with accommodation, food and attraction - in this style described above - are 1.500 Euros.
The safest way to travel is with prepaid bank cards or VISA Travel Money (that's what I used). The exchange is more expensive than if the money were bought in banknotes, but it is certainly a very safe way. a good tip is to take half of the amount on the card and the other half in banknote, so that in case of loss of the card, you still have money to fall back on.
To exchange money, an excellent site is Melhor Câmbio, which checks the conversion in different exchange offices and sends you the proposal that you think is fairest.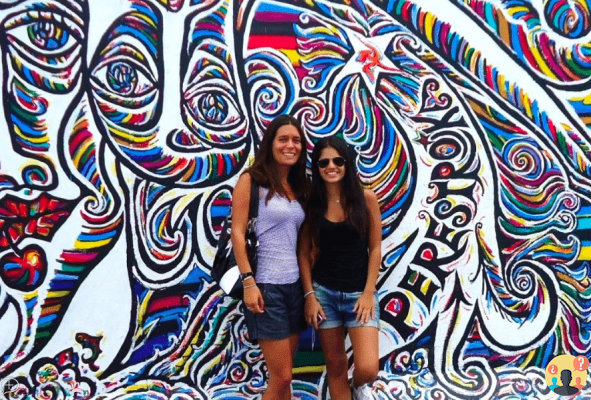 Want to get an idea of ​​how much you'll spend on a Backpack around the World? See our video on Travel Tips with a detailed spreadsheet with all the expenses of our columnist – Rodrigo Belasquem. Cool!
Step 7: Get Health Insurance for your Backpack in Europe

Yes, that part is necessary! On trips like this, health insurance is a fundamental item! We explain all the rules of Travel Insurance to Europe in this post.
You can compare the different coverage and insurance options on the Promo Insurance.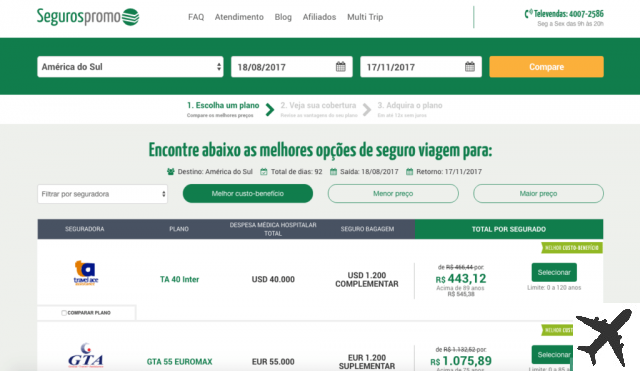 Step 8: Download offline maps or buy an AMERICA CHIP for unlimited 4G internet during your Europe Backpack

Another fundamental item: your cell phone will probably only work when you find Wi-Fi there. But you don't want to get lost along the way, do you?
If you want unlimited internet (because who lives without 4G nowadays?!?! lol!) a great option is the chips from America Chip, which are already configured from España! Just arrive at the destination, put in the new chip and leave used. It is wonderful!
>> And if you have doubts about America Chip, just access our post about America Chip is it good and reliable?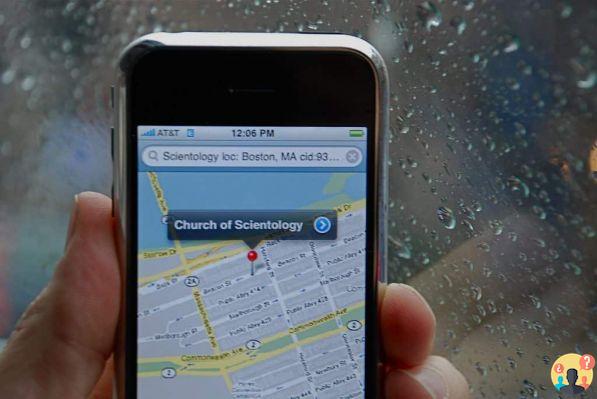 Step 9: Pack the correct suitcase for your Backpack in Europe

Another advantage of backpacking through Europe in the summer: it is possible to pack very light bags. It is necessary to practice letting go, washing clothes halfway through and trying to be as economical as possible – your back will thank me later. A great tip is to roll the clothes, make small rolls, to fit more things in the suitcase.
Judge me whoever you want, but I decided to go with a backpack that also had wheels (in the end, I ended up using only the wheels and left the backpacking spirit aside, lol!). It was very practical, since we walked all day, with our backpacks on our backs, the pain in our feet only got worse. So choose comfort and be economical.
Around the world expert and Travel Tips columnist, Fernanda Madureira, gives tips on how to pack for a trip around the world (but that applies well to backpacking) in a very economical way in a super video from the channel from Travel Tips on Youtube (sign up!).
Is that you? Do you already know everything to backpack through Europe? Comment here!
Read More
What to do in Paris in 2 days
Portugal itinerary: 13 places to visit
General guide: What to do in Amsterdam
3 days itinerary in Hvar Croatia
Where to Eat in Barcelona – Best Indications
Balloon Flight in Cappadocia – How to do it
Pamukkale, Turkey – All About Cotton Castle
Itinerary in Linz, Austria – Complete Guide on What to Do
Things to Do in Montenegro – Cheap, Easy to Travel and Beautiful
Things to do in Plovdiv – Bulgaria Tour
America Chip is reliable – Company Pros and Cons
Plan your trip:
Get started now and find your hotel in Europe on Booking.com
Save time and money searching for the best Travel Insurance with the Seguros Promo comparator! Extra 5% off with coupon: FORTRAVELOVERS
Compare the best prices to rent a car from over 100 rental companies with Rentcars! (Pay in up to 12X! Pay in reais, without IOF)
Leave España with Unlimited 4G Internet!