If you want a different travel experience, contributing to the local community or business while saving money on food and accommodation, consider including volunteer work in your script.
When I left España a year ago to travel the world I had decided that I would do it a few times in different countries. After about 4 of the last 12 months working as a volunteer in Europe and Asia I can say that these moments were the highlight of my trip thanks to the opportunity to learn, meet people and experience the local culture.
Maybe you're thinking that volunteer work basically involve NGOs, but the truth is that there are people looking volunteers for everything: Renovating a house, building boats, taking care of cats, taking children to school, teaching needy children, helping refugees, bathing dogs, etc. All are real examples.
I will report on my experiences and then give you some tips if you want to do the same.
Don't forget travel insurance!
Click here and hire the ideal plan for your trip at the best prices!
The Hague – Netherlands
My first volunteer work it was in a hostel in Holland and it was very fast. What the owner asked was that I take pictures of the city (like the one below) so they could use it on the hostel's Facebook page, in exchange I would get the accommodation. A bicycle for me to ride there was included in the deal. So the job was basically walking around the city and taking pictures, which is what I would do anyway, but now without spending on accommodation.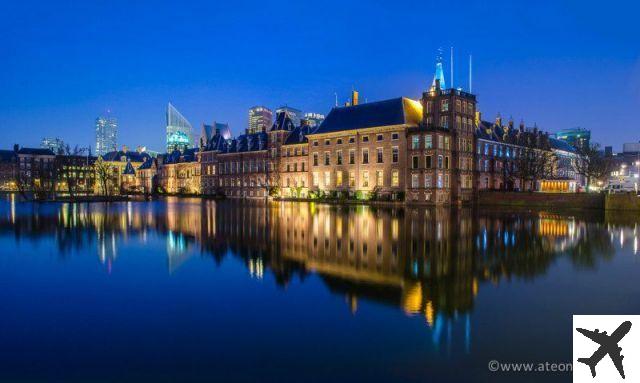 Langenleuba-Oberhain – Germany
I still don't know the name of this place. This village with about a thousand inhabitants is located in the Saxony region, far from almost everything that is touristy in Germany. The job was basically taking care of horses on a small farm and, learn it now, when someone says "Work is taking care of horses" know that 80% of the time you'll be picking up shit with a shovel.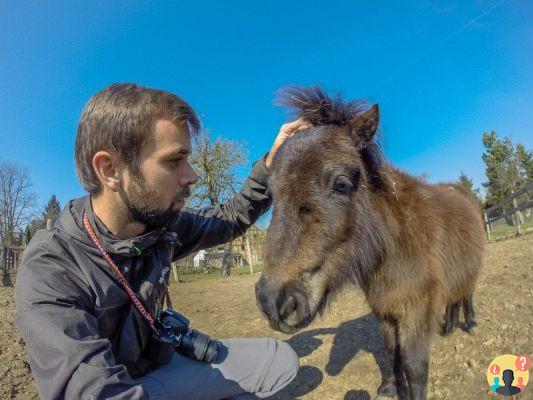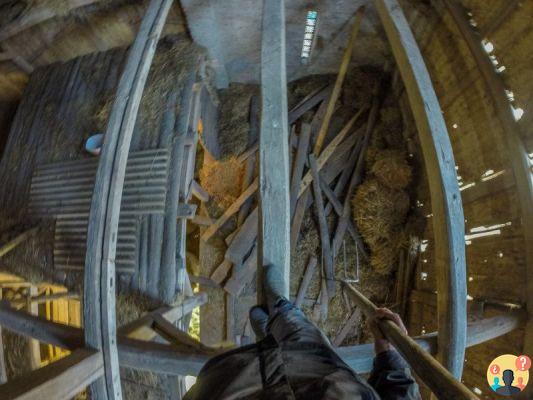 In addition to cleaning and feeding the animals during the 10 days I stayed there, I also built fences, transported hay, wallpapered the room and redesigned the kennel's website. Well, it does everything.
My expenses there were practically zero because I had a room to sleep and I had all the meals with the family. I just spent it buying things like deodorant and shampoo at the supermarket. The budget will thank you.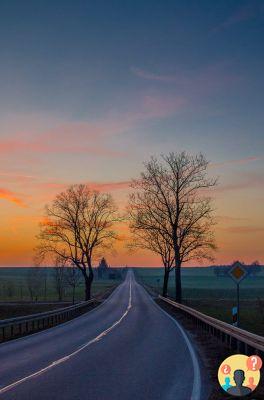 Kařez – Czech Republic
Believe it or not, in Czech Republic it's possible to buy a train station, and that's what the Australian who hosted me for 10 days about 60 kilometers from Prague did. The idea was to renovate this old station by building some apartments, an art gallery, a cafe, a tourist information center and whatever else you wanted.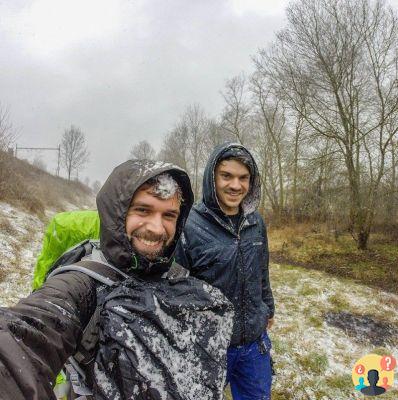 I also spent 10 days here cleaning, painting and washing dirt that never ended. At the station the food was vegetarian and alcoholic drinks were not allowed, but we could always go out at night to go to the pub. One of these escapades caught the attention of the police, who became curious about the group with a Brazilian, a Polish woman, a Vietnamese and an American drinking on a street corner in this city of 600 inhabitants – a smaller population than many condominiums in the country. Spain. It was probably the biggest thrill for the police there in the last 3 years.
The more than 100-year-old station had been out of action for some time, but trains kept passing by. Sitting with the guitar in the late afternoon and watching them go by was my favorite pastime.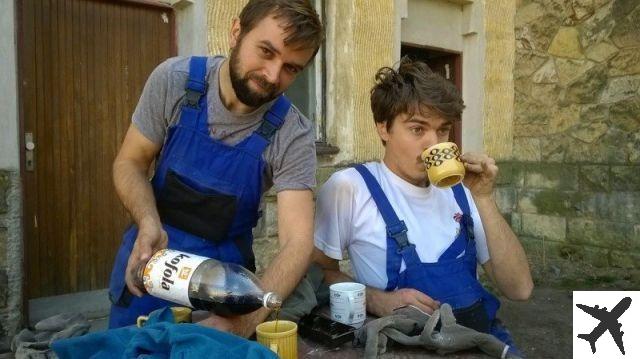 Hvar – Croatia
Going to this Croatian island was not in my plans, but I ended up changing my mind and when I arrived I fell in love. I spent a good part of the summer working as volunteer in a hostel and enjoying the amazing Adriatic sea in your spare time. This was the easiest job I got on the entire trip. I only needed to be at the hostel for 3 hours a day giving tips on activities to new guests and explaining where the places were on a map. In the afternoon I would go to the beach and at night to enjoy the bars of the city.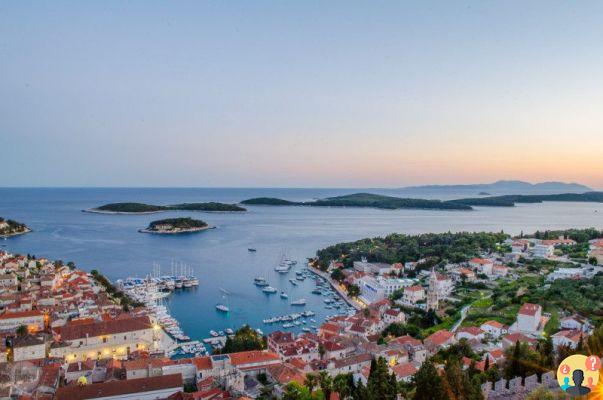 The hostel had a rented flat for the volunteers and they gave us 50 euros a week for food, which was enough to buy everything at the supermarket and cook at home.
The best part was the amount of nice people I met in that time, with almost 50 different people arriving every day, I made friends that I still talk to today, some that I've met again on this trip and others that I'm definitely going to meet again.
And that sea...
If you are interested in the destination, check out my tip for a 3-day itinerary in Hvar.
Danang – Vietnam
I arrived in Vietnam determined to do some kind of volunteer work, but had not found anything interesting. Coincidentally, a girl at the hostel I was with told me about a place called Cafe types, a place where students went to practice English with volunteers. I found the idea interesting and went there to work as a volunteer for just over a week.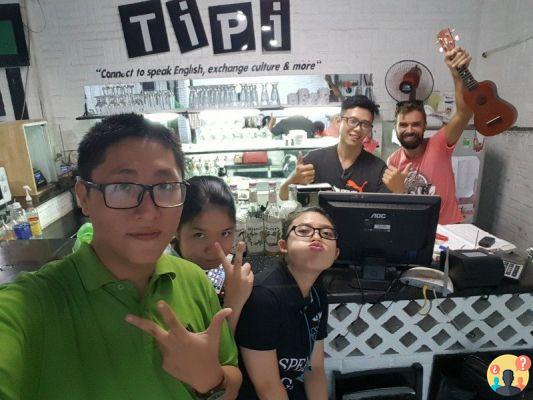 O work here it was just talking to the students, nothing more. Free coffee included ?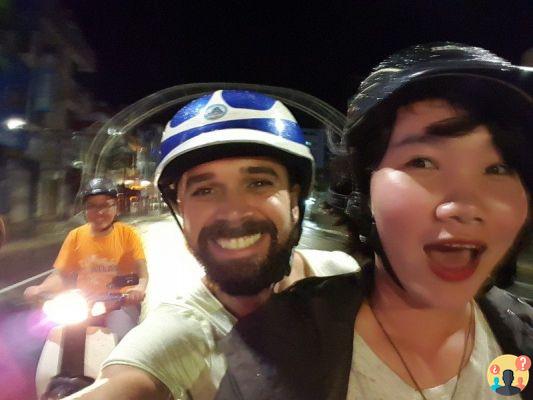 Tourists are not very common in Danang, so all the students were curious to know about the history of the volunteers and invited us to eat, show some tourist spot or just chat.
Kuala Lumpur – Malaysia
I am at this job right now, writing from my room in the home of the Indian family of the founder of Earth Heir, a social enterprise that seeks to reduce the exploitation of the work of artisans, encourage the cultural preservation of this art and reduce the environmental impact on the fashion industry.
If you understand English, you can take a look at the video below explaining the reasons why the founder started this business.
I came here initially to edit some videos, but I ended up making a business plan, getting to know the Miss Malaysia and participating in a debate competition Oxford x Cambridge. Well, you never know what will happen.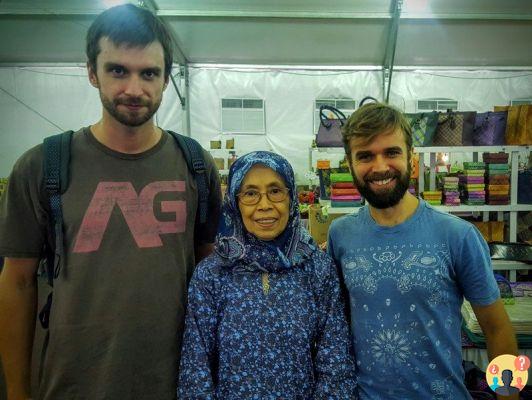 I like it, how do I do it?
There are several options for finding volunteer work around the world. If you google the first results will be specialized companies that charge a fee to supposedly broker the negotiation with a company or organization that needs volunteers. In this case the prices are usually quite high and most companies say they keep only a small part and pass the rest on to the organization where you will work. I don't particularly like this method, if I'm going there I could give the money myself.
To work on farms, a good option is WOOF, an organization that links volunteers to sustainable or organic farms. In general, you have to register for each country you want to volunteer, as the organizations are independent. The registration fee on the website can vary between 15 and 30 dollars in general.
If you want a place where there is everything, use sites like Workway or Helpx. I use the first one, but the two are very similar and are widely available in many countries. You can search hosts for free, but to contact them you need to pay respectively 29 USD or 20 EUR (total for 2 year subscription). The general rule of thumb is to research opportunities, contact the host to see if there is availability, and discuss details like how long to stay and what to do. That simple.
The last option is the classic word of mouth. Many institutions are lacking not only volunteers and technology and can't even ask for help online. So, if it interests you, ask in the city where you are. It is quite likely that the locals will be able to point you to a place that really needs help.
Update 11 / 01 / 2017
Since writing this post, I've been getting a lot of questions in the comments, via emails, and on Facebook. As many of them are similar, I will answer the main ones here:
Is there an age limit?
Not. I have worked with people aged 50+ in both the Czech Republic and Vietnam. Obviously some hosts may prefer younger volunteers, especially if they have a youth-oriented business. Likewise, some hosts may prefer more mature volunteers because they have a more mature audience or because they trust someone who has not recently become an adult more. There are definitely options for all ages, but you might get a few no's until you get a positive answer, regardless of whether you're young or not.
Do I need to speak English fluently?
It depends. The better your command of English, the more job options you will have. If your English is not good you will hardly be able to be a receptionist, a guide or anything that depends on a good level of verbal or written communication. Still, there are several options that depend little on English, especially working on farms.
Don't forget that it's not just abroad that there are options for volunteer work. You can go to other regions of España or even South America if your portunhol is good enough.
What type of visa do I need?
In general, unless your host says otherwise, volunteers do not usually apply for any visa other than a tourist visa. You will be doing something unpaid, so there is no employment relationship. However, I'm not a lawyer, I don't work in any embassy and I don't know anything about the laws of other countries. What I can say is based solely on my experience. So, from my experience, I can say the following: To avoid any inconvenience I never said or would say at immigration that I am going to work as a volunteer, unless recommended by my host. You never know how the immigration officer is going to interpret this and you don't want him to think you are considering working in the country illegally. I've never known anyone to have had any trouble with this. Just watch how long you can legally stay in the country and everything will be fine.
How much money do I need?
A reader asked about costs in the comments and said that most blogs don't talk about values. I'll put my answer that should clarify a little the doubts of those who don't know how much they need to start.
"I think most don't open values ​​so as not to give a false idea. Especially if we talk about Europe, we are considering from Norway to Bulgaria, countries with radically different costs of living. Also, the personal profile varies a lot. Some people eat just about anything on the street, others prefer to cook and still others eat in restaurants. Staying in large cities or the countryside also often has a considerable impact on costs. If you add up all the variables, for some 30 euros will be enough, for others 80 euros will be little.
Even so, I will take the risk of giving some numbers based on Germany itself. In Berlin you can find a place to stay from 15 to 30 euros (hostel) and you will spend 15 to 25 euros to eat (simple meals). To this you add local transport, drinks, which attractions you will visit, extra expenses (shampoo, medicines, clothes, etc.) In addition, it is very important (in my opinion, essential) to have travel insurance, which can be around 2 or 3 euros a day depending on the plan. So I would say between 50 and 70 euros a day without spending work and considering that you won't be able to enter all the attractions possible. That would be a cost for when you don't have volunteer work, when you have probably cut the costs of room and board, if you stay longer you certainly won't go to attractions daily either.
As I said, the variables are so many that it is really difficult to estimate a value. In fact it is possible to volunteer with little money. If you want to spend six months in Europe, you can leave here with workaways lined up for the entire period, hitchhike and avoid paying attractions. The costs would basically be the tickets and insurance, but you have to see if it's the style of travel you want."
Keep sending questions, I'm happy to help you all in any way I can.
You have tried volunteer work? Do you have any tips that we haven't covered here? Tell us in the comments ?
Plan your trip:
Get started now by booking your hotel on Booking.com
Save time and money searching for the best Travel Insurance with the Seguros Promo comparator! Extra 5% off with coupon: FORTRAVELOVERS
Want to find cheap tickets? Find flights with discounts of up to 35% every day at Passages Promo!
Rent your car at Rentcars! Installment up to 12X, paying in reais and without IOF!
Leave España with unlimited 4G Internet!
Skip the lines for attractions, buy your tickets in advance here!