The renowned guide publication Lonely Planet released this week a list of the best cities in Europe to visit this year.
Europe is a continent with incredible travel experiences, one more interesting than the other. This makes choosing the script a very complicated task. To help those looking for must-see cities in Europe, in 2017, Lonely Planet gave its columnists a mission: to find the best places on the old continent to visit.
The result is a list full of rich surprises, cities that are far from conventional tourism, with a lot of culture and attractions and that give a lot - but a lot - itching to travel through this continent full of hidden treasures. Check out the video or read the full article below:
Buy your travel insurance at a discount!
Get 10% off with coupon FORTRAVELOVERS + payment by check.
Click here and enjoy!
The 10 best cities in Europe to visit:
zagreb, croatia
Travelers visiting Croatia tend to take a trip to the wonderful Adriatic islands and the country's sprawling coastline, but its vibrant capital is not to be overlooked. Zagreb is both cosmopolitan and frenetic, with incredible architecture and Austro-Hungarian squares full of wonderful surprises.
gotland, sweden
Gotland is a special and unexpected part of Sweden as it is not very well known despite having beautiful sunny days and a lot of local history. It is the place with the most restaurant per capita in the country, according to Unesco. This former Baltic island also boasts stunning landscapes, ranging from pastures to mysterious forests, fishing villages and tranquil sandy beaches. In summer, the island comes alive – as Swedes flock to it.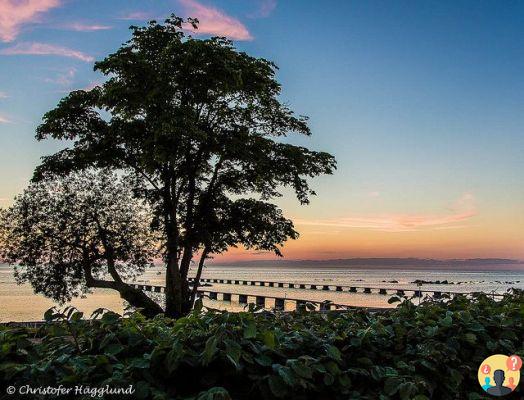 Galicia, Spain
Hundreds of people cross the beautiful landscapes of Galicia every year, with a final destination to Santiago de Compostela, on the world famous Camino de Santiago. But few are aware that this corner of northwestern Spain is a breathtaking cultural, scenic and gastronomic backdrop!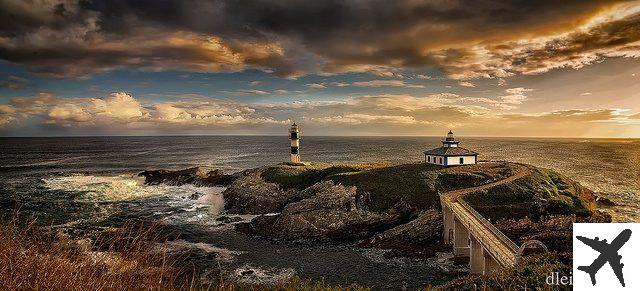 Northern region of Montenegro
The south of Montenegro is a very popular region for cruise ships to Europe. But the neglected northern region of Montenegro also has much to explore. Adventures in the midst of nature, without crowds and great country roads make this destination more prepared for tourism than you imagined.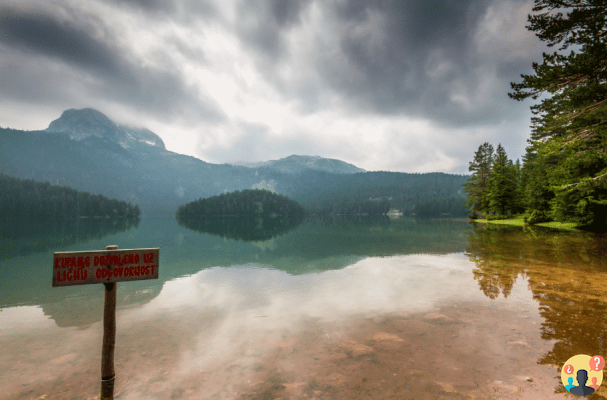 DISCOUNT TRAVEL INSURANCE!
5% ON COUPON FORTRAVELOVERS AND ANOTHER 5% ON THE BILL
do not leave the TRAVEL INSURANCE for the last minute! He is mandatory on trips to Europe and recommended for most trips abroad.
ECONOMIZE when comparing prices from the best insurers.
You can pay up to 12x on the card or have discount on ticket.
CLICK HERE TO REDEEM THE COUPON: FORTRAVELOVERS
Leeds, UK
Recent investments in the location have boosted the Victorian city center, attracting stylish boutiques, cafes and innovative restaurants. In addition to many people looking for an alternative destination to London.
This year will also mark two major events: the reopening of the city's main art gallery and the 50th anniversary of the Leeds Carnival, the oldest in western Europe after Notting Hill.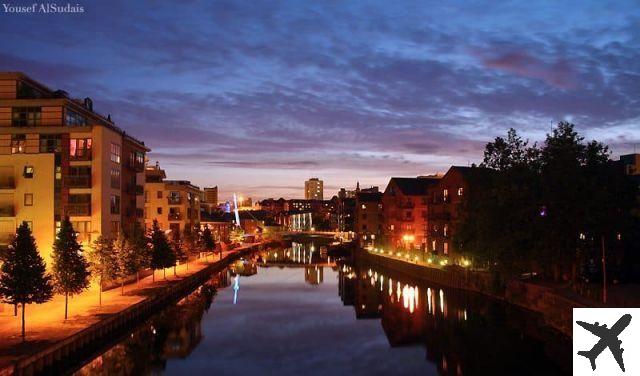 Alentejo, Portugal
Dazzling cliff-top castles, a stunning coastline and a treasure trove of culinary wonders: the Alentejo is truly a fascinating destination. This vast region is also home to several buildings listed as UNESCO World Heritage Sites.
Historic buildings and many hidden wonders (like a Roman temple – photo – and a mysterious chapel made of bones). However, despite its easy access from Lisbon, the Alentejo has remained off the radar of conventional tourism.
>> Check out all the Alentejo tips in our Portugal Tour post.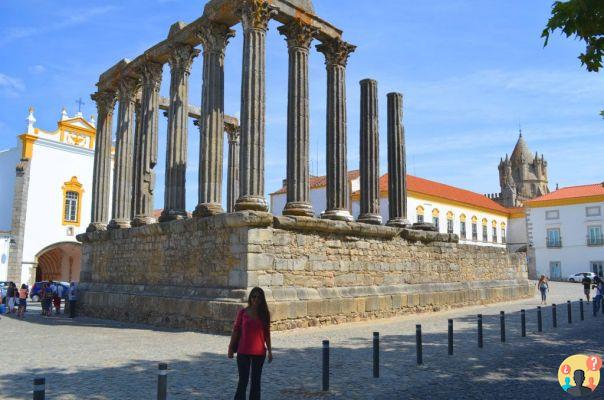 Northern Germany Region
Travelers to Germany tend to choose to visit Berlin or picturesque Bavaria, but those interested in exploring a still-unknown part of the country should head north. The opening of Hamburg's Elbphilharmonie concert hall may be the big news, but aside from its architectural and acoustic brilliance, the region is a true natural wonder!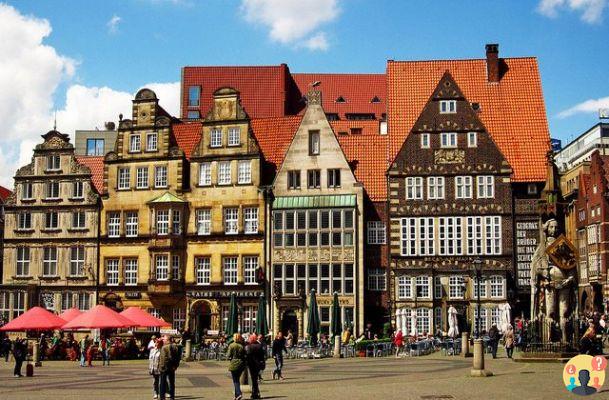 Moldova
This country of secret wineries and hidden monasteries is truly Europe's last frontier: little visited, lost in time and always surprising. In Moldova's capital, Chişinău, spacious boulevards intertwine with architectural buildings. The cafes are Parisian style, with many people sitting in the street enjoying a good wine.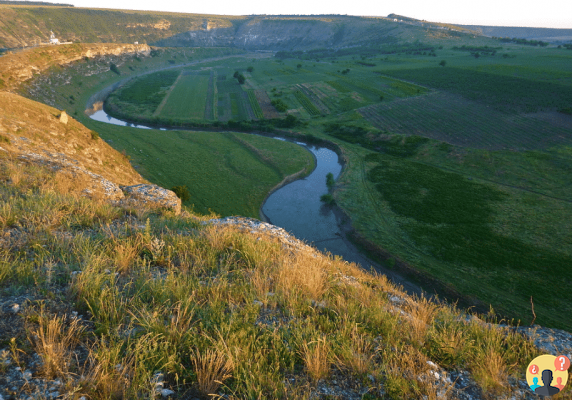 Paphos, Cyprus
The first capital of Cyprus in Roman times, Paphos once again bears that title: the European Capital of Culture. The award brings with it good worldwide attention, significant cultural investment and the opportunity to showcase Paphiot culture. And there's a lot to admire.
The island of Aphrodite has withstood so many occupations that history has piled monuments on top of monuments such as: catacombs, temples, medieval castles, Roman mosaics and the UNESCO World Heritage Sites Kato Paphos and the tombs of kings.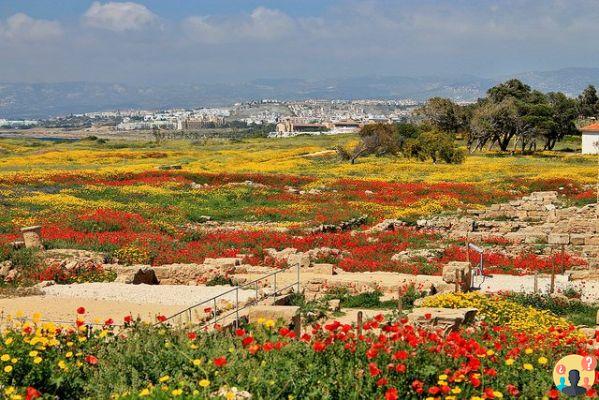 Le Havre, France
One of the best places to go this summer is the city of Le Havre, which is celebrating its 500th anniversary with a five-month-long party with a rich, music-filled art scene. The port city will host concerts, outdoor art installations, street parades, parties and spectacular fireworks.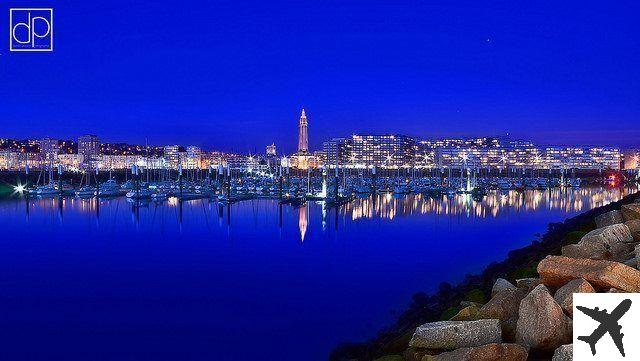 And you, do you agree with this list of the best cities in Europe to visit? Comment here!
Read More
What to do in Istria – 10 Must-See Sights
Plitvice Lakes – Croatia's Most Surreal Landscape
Things to do in Hvar, Croatia – 3-Day Itinerary
What to do in the South of France
Itinerary Provins, France – Complete Guide
What to do in Barcelona, ​​Spain – 1 to 5 Day Itinerary
Things to do in Ibiza – 10 Best Beaches
Travel Insurance Spain – What are the Requirements?
Things to do in Brighton, England – Full Itinerary
Things to do in Berlin – 10 Must-See Attractions
When to go to Portugal – Best Time for Every Season
What to do in Portugal – 7 to 20 Day Itinerary
Travel Insurance Portugal – Everything you need to know
What to do in Montenegro – Complete Itinerary
Best Cities in Europe to Visit
Backpacking Europe – Everything You Need to Know
Travel Insurance Europe – Complete Guide on How to Hire
Documents for Entering Europe in 2019, 2020 and Post 2021
Plan your trip:
Get started now and find your hotel in Europe on Booking.com
Save time and money searching for the best Travel Insurance with the Seguros Promo comparator! Extra 5% off with coupon: FORTRAVELOVERS
Compare the best prices to rent a car from over 100 rental companies with Rentcars! (Pay in up to 12X! Pay in reais, without IOF)
Leave España with Unlimited 4G Internet!