The SeatGuru application allows you to find the best seat on the plane for your next flight. And it's worth a try!
When you make (very) long plane trips, placement is paramount! Thanks to SeatGuru you can know in advance where to place yourself in the plane and which seats/seats to avoid in the plane.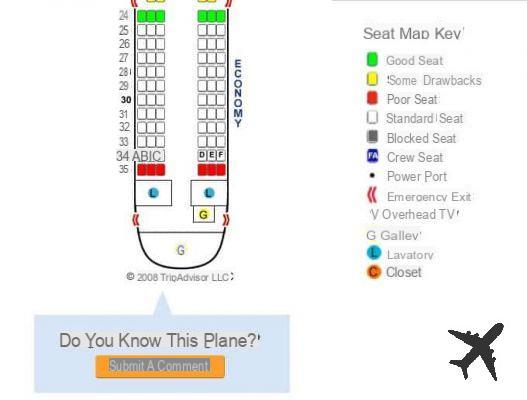 The SeatGuru website is not available in French but it is not necessary to speak perfect English to understand the principle! Each airline and each aircraft model is studied! You just have to find your flight and you will have the requested plane.
If you know the name of the company, just go to "Browse Airlines" and choose the one you want to study. Then you will have a list of all the models of aircraft with which the airline company operates.
To search for your aircraft
Go to "Find Seat Maps" and enter the company name, flight number and date (optional). If you don't know your flight number click on "I don't know my flight number" and you will only have to enter the departure airport and the destination!
For each plane, you can add a comment on the seat on which you will have flown. You can even submit your photos to show the plane to the future passengers of the flight.
If you want to compare the airlines between them, you can also go to "Comparison Charts" to differentiate between the different airlines and the characteristics of the seats used.
For those of you who speak good English, in the "Guru Advice" section you will also find a lot of good and simple tips to make your flight enjoyable.
For those who have been convinced by SeatGuru, don't hesitate to download the SeatGuru application on Android or iOS.

Did you know SeatGuru? Do you use it?