Learn everything you need to know about the best mobile internet chip for your next trip to Spain
Still don't know which is the best cell phone chip for Spain? Or where should you buy your sim card, let alone which plan to choose? Rest assured, you have come to the right place.
Here we analyze the pros and cons of each chip company and what are the advantages of buying the chip in Spain, at the airport or even online. And, at the time of purchase, we still tell you how to get a discount on the internet chip.
Liked? So just keep reading below!
Travel insurance is mandatory in Spain!
Won't forget to hire yours, huh? use the coupon FORTRAVELOVERS and get 5% off.
Click here and buy it now!
Our experience with the Vodafone Chip
How does it work or Chip

How to use or Whatsapp?
Why is it worth buying an internet chip?

Where to buy?

Online
In Spain
In the airport

How to buy step by step

Discount coupon
How does delivery work?
Shipping

Chip Coverage

Plans and Values
What apps work on the chip?
How to Activate the Chip

What to do when there are problems with the chip?
FAQ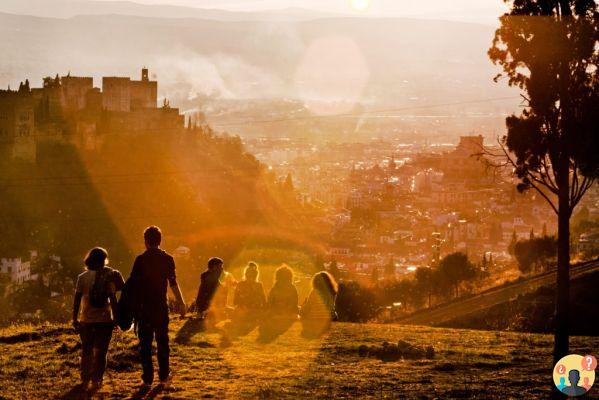 Our experience with the Vodafone internet chip in Spain
On a trip to Spain or any other destination, the internet is an item that needs to be in your planning. Whether to post that photo to family or friends, use maps to locate yourself, send messages and everything else. That's why it's so important that we travel with a quality internet chip.
After several experiences with local operators, we believe that the chip da Vodafone it offers the best coverage in European countries, that is, including Spain.
You can buy a Vodafone SIM card here in España, at the airport or in Spain. And we tell you below what are the advantages and disadvantages of each of these points of sale.
Vodafone prepaid cell phone chips resold here in Spain comes with internet 4G unlimited in plans that last from 5 to 30 days. Thus, it is possible to use the internet without worrying about the data limit, for example. Whatever the time, day or any application like:
Instagram, Facebook and other social networks;
Unlimited WhatsApp;
Waze e Google Maps;
Spotify
YouTube;
Among others.
Already on Vodafone prepaid chips sold in spain 150 minutes of national voice calls are available, in addition to having to choose which applications to use. The chip still offers a limit of 25 GB of 5G internet for 28 days.
Click here and buy your cell phone chip and arrive in Spain with unlimited internet.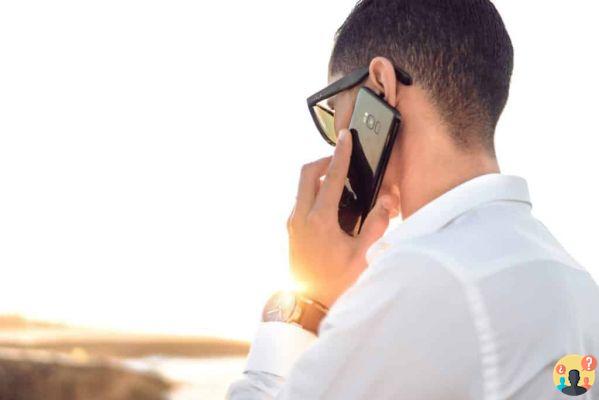 How cell phone chip works in Spain
Regardless of your cell phone type, the SIM card Vodafone It works like a prepaid SIM card, adaptable to three sizes that fit any cell phone model. He offers internet 4G unlimited e até voice calls.
The internet works through international roaming, so it is important that your cell phone is enabled for this function. But don't worry, you don't pay anything extra for this, unlike what is done by Brazilian operators (VIVO, Claro, Tim etc.).
The internet chip Vodafone is resold here in España by America Chip, EasySim4U and Connected Travel. They are authorized companies serving Europe in over 40 countries and territories.
>> Read more Is America Chip good? – What to know BEFORE you buy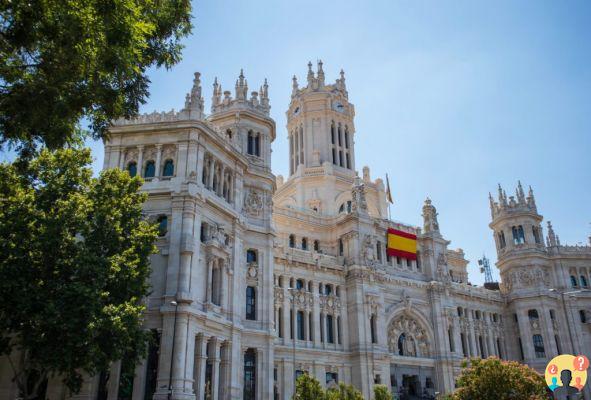 How to use WhatsApp in Spain
There is no secret to using Whatsapp in foreign lands with your Vodafone internet chip. Even removing the Brazilian SIM card, it is possible to keep the same phone number without having to reconfigure the application on the cell phone.
The only thing you need to pay attention to is if the device is a dual-chip. If yes, then it is better to remove the Brazilian SIM and leave only the new Vodafone card in slot 1 for better performance.
Why is it worth using a cell phone chip in Spain?
Buying a cell phone chip in Spain is very worthwhile in case of any need or eventuality. Search for tourist attractions, translate a word or expression, access the bank or credit card application or even activate your travel insurance in spain are just a few examples that demonstrate the need to have internet on your cell phone while traveling.
Spain has large cities such as Madrid e Barcelona. In these cities it is essential to have unlimited internet. After all, it facilitates the location with guides, maps or even "Google" to understand the context of each historical attraction.
This can happen, for example, when walking through the neighborhood Las Ramblas in Barcelona, ​​or visiting the famous municipal market La Boqueria. or even to see what is the schedule of the Centro Cultural de Belém, one of the most important museums in the Portuguese capital. Also, depending on the tour you take, you may need to present a digital ticket, as in Barcelona Zoo – one of the largest zoos in Europe.
There are also Spanish towns and villages further afield, surrounded by nature or a stunning coastline, such as Ibiza. Places like this can have reduced internet coverage, so choosing a good chip is crucial. Vodafone's SIM card has one of the largest data coverage in Europe and works very well in remote cities.
>> Find out more about what to do in Barcelona with a complete itinerary for those staying from 1 to 5 days.
Should I buy the SIM card online, at the airport or when I arrive in Spain?
Buy online
The fastest and simplest way is to buy your mobile SIM card for Spain online, directly on the website of one of the resellers. The chip will be delivered directly to your home and you will have unlimited 4G internet throughout Europe, not just Spain.
There are several brands that offer the international cell phone chip in España. We set up a small table with the three main sellers, comparing products and prices:
Voice and Data
DATA
Notes
America Chip
starting at $ 52
starting at $ 55
Internet 4G unlimited
EasySim4U
from 55
dollars
starting at $ 50
4G Internet with franchise
Connected Travel
-
from 69,99
dollars
Internet Limited
Values ​​referring to February/2020, check the websites for updated values.
We at Travel Tips have already used the chip from each of these resellers, we had no major problems with any of them. But we recommend America Chip. Not only is it the main reseller of the internet chip from Vodafone here in España, but also offers the lowest prices and great service and coverage.
>> Learn more about America Chip in our full post.
Click here and buy your America Chip here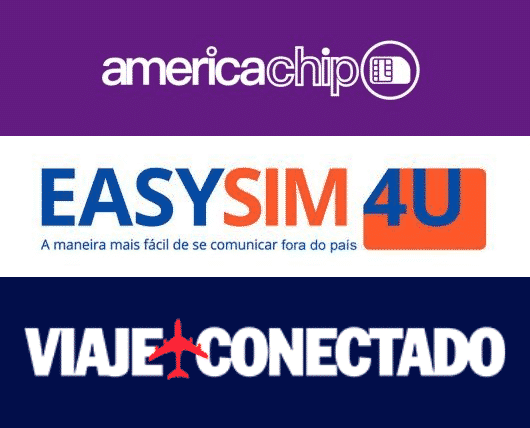 Buy direct in Spain
Those who prefer to buy the international SIM card in Spain have the advantage of choosing the most economical option of the three: the Vodafone Traveler SIM card. However, you will need to dedicate some hours of the trip to find a store, wait in line to be served, register and wait up to 24 hours for the chip to be activated.
The Vodafone Traveler costs around 20 euros (around 25 dollars) and offers limited internet access of 25 GB for 28 days on the mobile apps you choose at the time of purchase. However, if you run out of data earlier, you need to buy more credit along the way. After all, there is no option for unlimited SIM cards in Vodafone's physical stores in Spain.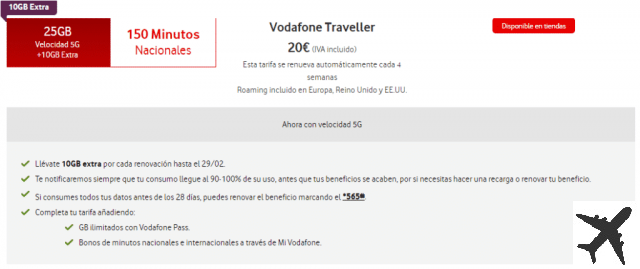 Buy no airport
Buying a cell phone chip for Spain at the airport tends to be the last option. As it is a riskier and more expensive purchase, it is a good option for those who need to make a last-minute trip.
It is important to keep in mind, however, that not all airports have a convenience store that does this type of sale. And, as we said previously, it is usually more expensive.
Click here and buy your international SIM card for Spain now.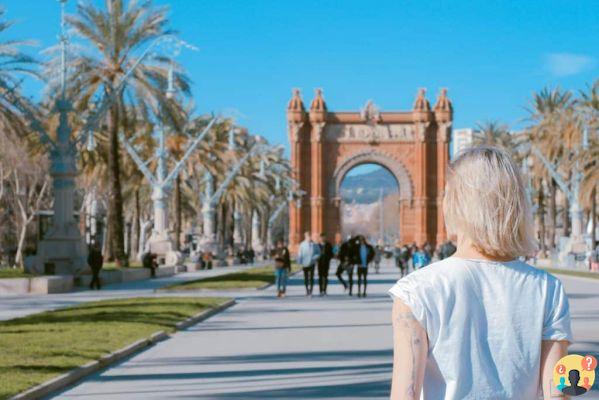 Step by step on how to buy the internet chip for Spain
Enter our America Chip site and choose which plan suits your destination: Europe ou Mundi
Choose the number of days of your trip
Enter the number of chips you want to buy
Click on the button "Buy"
Choose the "Activation date"– start date of your trip
type your CEP
Add coupon 10% discount: FORTRAVELOVERS
Inform all your personal data
Enter payment information
Confirm all information before completing your purchase
Finalize your order.
Discount coupon
Using the coupon FORTRAVELOVERS you guarantee 10% discount when purchasing your internet chip for Spain. So don't forget to add our coupon at the time of purchase!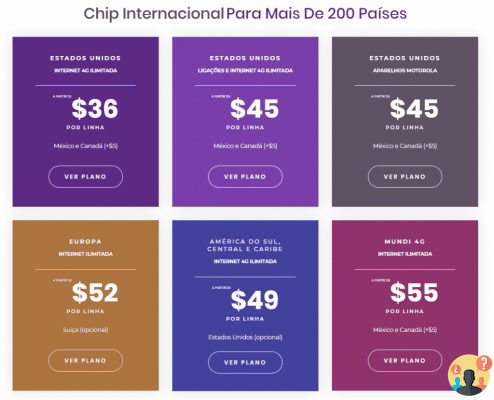 How to know if the cell phone chip for Spain arrives before the travel date?
The cell phone chip America Chip is shipped to your home within 10 business days by the Post Office or within 5 business days by Sedex. In order for the chip to arrive before your trip, all you need to do is organize to buy it in advance.
But there is another way of delivery that can help you a lot. For the cities of São Paulo and Rio de Janeiro, America Chip makes express delivery for purchases made before 14 pm. So you receive the chip in less than 24 hours at your home.
And if you are at one of these airports: Guarulhos, Santos Dumont ou Galleon, America Chip schedule a time with you to deliver to you in less than 24 hours. If your purchase is made before 14 pm as well.
How much does shipping cost?
It is important to note that shipping is charged in US dollars.
Standard Shipping: $4,99
Fedex: 13 dollars
Guarulhos Airport: 25 dollars
Purchase until 14 pm for Capital São Paulo and Rio de Janeiro: 15 dollars
Same-day deliveries in Greater SP and RJ: 23 dollars
Santos Dumont Airport: 25 dollars
Galeao Airport: 25 dollars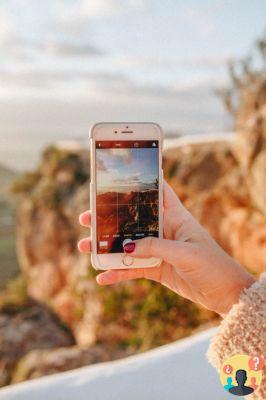 How is the internet chip coverage in Spain?
A America Chip, for example, offers two different plans to use in Europe with the SIM Vodafone.
O map europe serves all European Union countries with unlimited 4G internet and voice calls between European countries.
Already the plane of the world serves more than 140 countries around the world, covering all continents. However, only with high speed 4G internet service, without voice connection.
Applications that work with the SIM
The 4G internet of these plans is not restricted in any of the types of social networking apps. So, feel free to use Whatsapp, Instagram, Facebook, Skype, Waze, Spotify and Google Maps as many times as you feel necessary during your trip to Spain.
How to activate the chip
Vodafone SIM activation needs to be enabled on your device. Whether an Android or iPhone, all cell phones have this function. If you don't know how to do this for your trip to Spain, just follow these instructions below:
Android – Go to Settings > More Settings or Connections > Mobile Networks > Data Roaming > On > Press OK.
iPhone – Go to Settings > Cellular > Cellular Data Options > Data Roaming > Enable Voice & Data > Select 4G.
TIP: It is worth noting that the internet chip comes with a PIN code to activate your product. Therefore, it is important that you save this number, because whenever the cell phone is restarted, the PIN number will be requested.
And if you still have doubts, America Chip has made this informative video available on how to activate your mobile data roaming:
Problems with America Chip, what to do?
If there is a problem or malfunction of the Vodafone chip on your cell phone, the America Chip reseller offers specialized service for Brazilians.
Channels are available 24 hours a day, every day of the week. That way you have complete freedom to report your problem or offer a compliment about the service provided. Check contacts at link here
What's up? Ready to buy your new internet chip for Spain? If you still have any questions, write them in the comments so we can help you.
Mobile SIM Frequently Asked Questions for Spain
What is the best international chip in Spain?
the chips of Vodafone are the ones that offer better coverage, voice connections and 4G internet in European countries. Check where to buy here.
Where to buy Vodafone SIM card in Spain?
We recommend purchasing this chip online from the retailer. America Chip directly on your website. See plans and prices here.
How to get discount on America Chip cell phone chip?
Using the coupon FORTRAVELOVERS you guarantee 10% discount when purchasing your internet chip for Spain.
Is it better to buy an internet chip in Spain or Europe?
The best way is to make your purchase online directly through the website while you are not Spain not to waste time on vacation...read more here.
How much does a cell phone chip cost for Spain?
America Chip plans start at $52 and vary by plan and number of travel days. See plans and prices here.
How does the international chip work?
The chip Vodafone works like a prepaid SIM card, adaptable to three chip sizes…keep reading.
Plan your trip:
Get started now by booking your hotel in Portugal through Booking.com
Use our FORTRAVELOVERS coupon and guarantee 5% off your travel insurance at Seguros Promo
Want to find cheap tickets? Find flights with discounts of up to 35% on Promo Tickets
Rent your car at Rentcars! Installment up to 12X, paying in reais and without IOF!
Also don't forget your international mobile phone chip and leave España with unlimited 4G internet
Skip the lines for attractions, buy your tickets on GetYourGuide here
Read More
Internet Chip in Europe – Which is the Best International Chip?
America Chip – Learn How It Works
What to do in Barcelona – Itinerary from 1 to 5 days
International Cell Phone Chip – Which is the Best and How Much Does It Cost?
Where to Stay in Barcelona – Best Regions and Hotels
America Chip is Good – What to Know BEFORE You Buy
Where to Eat in Barcelona – Best Restaurants
Is America Chip Trustworthy? – Pros and cons of the company
Complete Guide to Las Ramblas – How to Get There, What to Do and Hotels
La Boqueria Barcelona – Guide to Barcelona's Most Famous Market
America Chip Discount Coupon – 10% OFF on Travel Chip
Travel Insurance Spain – Know What are the Requirements
What to do in Ibiza – 10 Tips for your Travel Itinerary
When to go to Ibiza – What is the Ideal Season?
Best Parties in Ibiza in Summer – Know Where to Go
7 Must-See Nightclubs in Ibiza – Best Parties in the City
5 Tips for Spanish Restaurants – Where to Eat in Ibiza
Where to Stay in Ibiza – 5 Party Accommodations
Things to do in Formentera – Discover the Ibiza Refuge
10 Best Beaches in Ibiza – Complete Guide to Where to Go
What to Do in Summer in Ibiza – Complete Guide