Found a really cool hotel on Hotels.com and want to know if the platform is reliable and safe? We weigh the pros and cons and tell you everything here. Check out!
There are so many ways to book a hotel online that you might get confused when choosing which platform to use. After all, among so many options, how do you know which one is the best? To get you out of this impasse, we've prepared a complete guide to show you whether Hotels.com is reliable and safe.
>> Discover the site and make your reservation on Hotels.com by clicking here.
In this review, we will show the advantages and disadvantages of the platform, its reputation on Reclame Aqui, and all other relevant information for you to check for yourself if Hotels.com is really reliable.
Read on and discover EVERYTHING about the Hotels.com ?
Have you already taken out your travel insurance?
use the coupon FORTRAVELOVERS and pay in boleto to take off 10% off. ?
Click here to buy.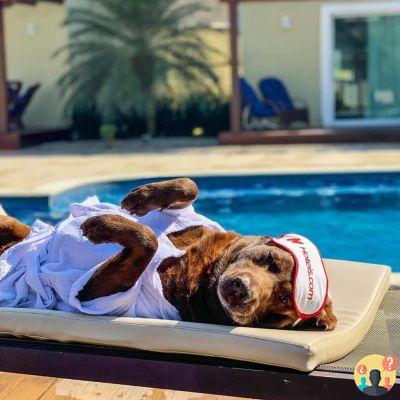 Is it really reliable?
It's safe?
What is the reputation on Reclame Aqui?
Advantages and disadvantages
Comparison with other sites
How to make your reservation
Conclusion
Is Hotels.com Trustworthy?
For you who are wondering this, before closing your hotel reservation, know that the platform Hotels.com is reliable, yes! The site is one of the leading accommodation search engines around the world, and helps travelers find affordable accommodations.
Hotels.com has over 25 million verified guest reviews on the site and 70 million app downloads.
There are more than 90 websites in 41 different languages, spread throughout the internet, and serving as a bridge between people from all over the world looking for good hotels. In España, it has been operating for years offering accommodation services of the most varied types and serving different audiences.
Book your accommodation now on Hotels.com by clicking here!
Is Hotels.com safe?
Besides the Hotels.com be reliable, it is a very secure platform, which has a dedicated call center to resolve any queries that may arise regarding reservations. Contact can be made online, or by phone.
The site is part of the international group Expedia, which brings together other tourism platforms such as Hotwire.com, HomeAway, Venere.com, Travelocity, Trivago and Orbitz. This fact makes Hotels.com even more secure.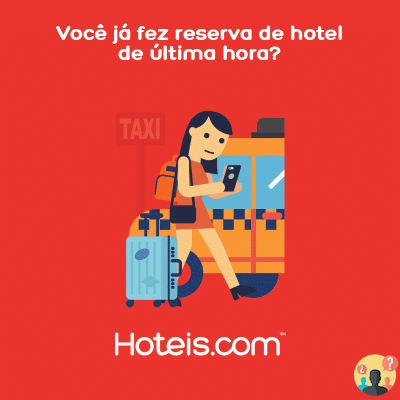 Hotels.com on Complain Here
The overall reputation of the site on Reclame Aqui is classified as good. Registered for nearly a decade on the complaints portal, Hotels.com has received more than 5700 complaints during this period.
Taking stock of the data available, which analyze the period from 2016 to 2019, we can say that the statistics – compared to the market – are good, since there are about 160 complaints per month. This number of complaints is to be expected on a site with millions of users a month making reservations.
In the last year, more than 2000 complaints have been received, the majority dealing with payments or false advertising issues (eg, hotel saying it has breakfast but not offering it). However, it is worth mentioning: these errors and complaints are common on all booking sites, just see the Reclame Aqui on each platform.
All complaints have been answered, but the reputation score for that particular period is evaluated only as regular, with a score of 6,7.
However, according to Travel and Leisure magazine, Expedia is implementing a new way of displaying hotels, which promises to prevent hidden fees being charged. Thus, in the first places in the search, full-price accommodation is prioritized, which helps when choosing a hotel and should reduce the number of complaints.
To book your hotel on the website click here.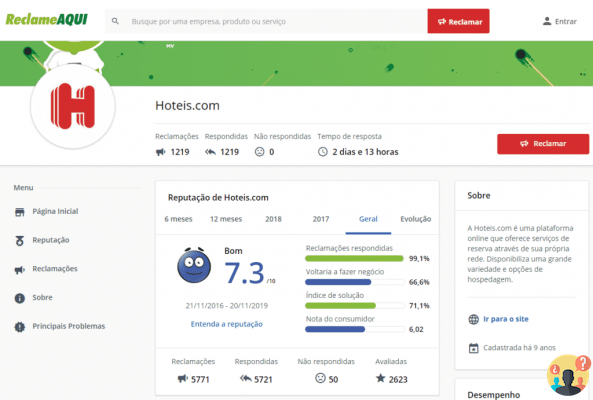 Hotels.com pros and cons
One of the main advantages of Hotels.com are the payments, which are made in reais and can be paid in up to 12 interest-free installments on the credit card. This is one of the site's differentials in relation to competitors such as Booking, for example.
If you're looking to see if Hotels.com is reliable, you'll be pleased to know that the site has a really cool rewards program for its customers – the Hoteis.com Rewards, another great advantage of the platform.
The promotion is for loyal customers (just register directly on the site), who earn a free stay for every 10 nights booked through Hotels.com. The price considered is the average amount paid in the last 10 stays made by the site. So, depending on your choice, you may need to top up with some amount – but even so, it's a discount. ?
However, please be aware that not all accommodations are participating in the Hotels.com Rewards program. So, if you want to participate, make sure the chosen hotel is part of it before making your reservation – or those nights won't count towards the bonus! Those who have the loyalty program also have access to Secret Prices, which guarantee good discounts.
One of the disadvantages of the site is the service that, according to data from Reclame Aqui, has fallen in the notes due to customer dissatisfaction. This may weigh on some people, but Hotels.com is still reliable and a valid choice for booking accommodation.
Book your stay and join the Hotels.com Rewards program! Click here.

Hotels.com or Booking.com
If you already make hotel reservations online, or are starting to research the best platforms to choose your accommodation, you must be wondering which is the best: Hotels.com ou Booking.com?
Both are great choices and have good advantages. At Hotels.com, however, the highlight is the possibility of paying in up to 12 interest-free installments, while Booking requires full payment in a single installment.
This can be a decisive factor for many travelers, as the possibility of paying in installments makes it easier to plan the trip. Both Booking and Hotels.com are trustworthy. Therefore, any of the sites is a good choice, depending more on your profile when it comes to closing accounts.
Check the price on both, and confirm which one is paying off more. A good thing about Hotels.com is also the promotions, which are very frequent on the site or with discount coupons made available by them.
On Booking, stay tuned for "Smart Offers" and also sign up for the "Genius" loyalty program, which allows upgrades and even more discounts.
Don't know which site to choose? Compare Hotels.com and Booking.com prices!
How to book with Hotels.com?
O Hotels.com it is reliable and a super safe and easy to use site. The homepage is very intuitive, simple to navigate, and makes the hotel reservation experience very quick. The most time consuming part is your choice, lol?
To book your hotel on the platform, go to Hotels.com and fill in the fields in the "Where are you going?" box, which appears in the upper left corner of the main page. You will need to enter the city, country or region of destination, what are the departure and return dates of the trip, and how many people are being considered (adults and children).
With this information, the site automatically curates and presents you with the options available during the indicated period. Thus, you can select filters to further refine your search – by price, guest rating, facilities offered, among others.
Selecting your hotel, a new tab will open for you to check detailed features and proceed to finalizing the reservation. You can choose whether you want to pay directly for the accommodation at check-in, or you can leave everything right through the website itself.
Oh! And it's worth checking if the accommodation you've chosen is part of the site's loyalty program – most hotels participate. Also check the number of installments accepted to split the payment, as some hotels limit it to less.
Take the opportunity to book your hotel right now by clicking here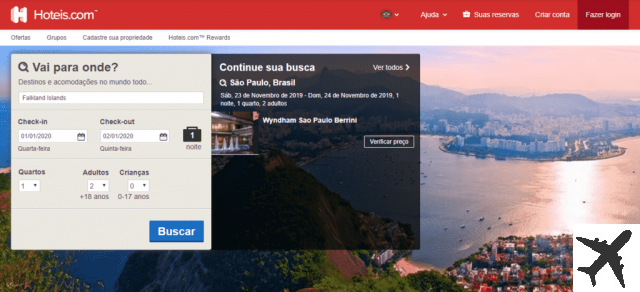 The verdict on whether Hotels.com is trustworthy
One of the main active hotel booking sites on the market is Hotels.com, which is reliable and quite secure. If you are still in doubt whether you can book your accommodation there, know that you can yes Bet on him, and everything will be fine. ?
The platform offers accommodation around the world, in diversified accommodation. You can opt for a room in large hotel chains, resorts, guesthouses, apartments, choose whether you want a meal included, among other options.
So you can trust Hotels.com to be safe and great for booking hotels for your trip. Check prices, take advantage of promotions, and join the rewards program Hoteis.com Rewards, which is really worth it.
Make your reservation and enjoy the advantages of the site – click here!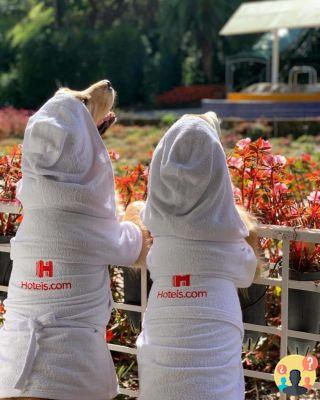 Read too
Compare Travel Insurance – Quick Step by Step
International Travel Health Insurance – 4 Tips to Save Money
Travel Insurance Credit Card – Is It Worth Using?
America Chip – Learn How the Unlimited Internet Chip Works
America Chip Discount Coupon – 10% OFF on Travel Chip
Plan your trip:
Get started now by booking your hotel on Booking.com
Save time and money searching for the best Travel Insurance with the Seguros Promo comparator! Extra 5% off with coupon: FORTRAVELOVERS
Want to find cheap tickets? Find flights with discounts of up to 35% every day at Passages Promo!
Rent your car at Rentcars! Installment up to 12X, paying in reais and without IOF!
Leave España with unlimited 4G Internet!
Skip the lines for attractions, buy your tickets in advance here!