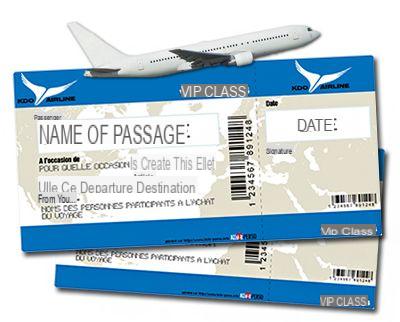 Summary
A gift card for a plane ticket, what's that?
How does it work?
How to offer a plane ticket as a gift?
Why use Ulysses to buy the gift card?
What is the validity period of the plane ticket gift card ?
How to book a flight with the plane ticket gift card ?
How to offer a plane ride
How to offer a plane ticket to a relative? Here are the instructions for offering a gift card for a plane ticket!
Finding a gift that really makes you happy is sometimes complicated. You rack your brains, you hesitate, you don't know what to choose. By offering a gift card for a plane ticket for the holidays or for a birthday, you will be sure to please your loved ones. And what if you're going on a trip with your family, as a couple on your honeymoon or on a romantic getaway? We can indeed offer a boarding pass for one or more destinations of the beneficiary's choice.
Would you like to find out how it works? Here's our mini-guide to giving a gift card for a plane ticket!
Also to be read: Activities, leisure, travel: 14 gift ideas for travellers
A gift card for a plane ticket, what is it?
You've heard of this kind of gift card but you don't really know what it is? The gift card for a plane ticket is a prepaid voucher to be used to book a flight. The beneficiary therefore chooses when to book the flight. He can freely adjust the destination, the number of passengers, the dates and times of travel. It's a bit like other gift cards, for example for clothes. You choose the clothes that you buy with a predefined amount of money beforehand.
Offering a gift card for a plane ticket makes it possible to prepay an amount decided by the instigator of the gift. Then, the recipient of the card chooses his destination according to his availability. This solution offers the guarantee that the gift will be a success. Does your loved one like to travel? Does he/she need to leave to escape from everyday life? For Christmas, a birthday, a wedding? To forget a difficult confinement having imposed a deleterious life climate? Now is the time: offering a plane ticket with a gift card will give balm to the heart of your loved ones.
The gift card for a plane ticket gives access to a wide choice of several hundred airlines. It can also be used several times: you can buy several plane tickets with the same gift card.
How does it work?
The operation of the gift card is simple: for the buyer, the only difficulty lies in setting an amount. Does your loved one dream of going to Mexico? A flight to Mexico exceeds your budget? Fortunately, the Ulysses site indicates the types of stays that can be made according to price ranges. A paella in Barcelona for 50€, the souk of Istanbul for 100€ , the skyscrapers of New-York, etc. This gives a good estimate of the destinations accessible according to this or that amount.
The functioning of the gift card is in every way similar to any other gift voucher. The beneficiary flies with the company of his choice. He chooses his destination himself, and this when he knows his holiday dates. The other advantage is that you can offer a gift card for several airline tickets.
How do you give a plane ticket as a gift?
If you are the purchaser of the gift card, the principle is simple: it is a comparator of plane tickets, Ulysse Travel, which delivers the precious sesame online. You choose the mode of delivery, to print, to send by e-mail or by post. We would recommend the option of a card to be printed at home. It's less paperless than an e-mail, and it's fast.
You then determine the amount of the gift card, from €20 to €5,000. To personalize your gift, write a note to the recipient of the gift, and fill in the shipping details on the Ulysses website. Following your transaction, you will receive a confirmation e-mail.
Why use Ulysses to buy the gift card?
But then, why go through Ulysses to offer a gift card for a plane ticket? The answer is simple: because Ulysse offers an easy tool that allows everyone to be satisfied. The transaction is simple and you are sure to please. The choice of the air ticket is made on more than 450 airlines.
In addition, the gift card gives access to several hundred destinations around the world. Air France, Easy Jet, Iberia, Transavia, Vueling, Ryanair, etc. You will find the most important airlines, including low-cost airlines.
What's more, Ulysse Travel's teams take care of everything, you don't have to manage anything. This company benefits from very good opinions from its users, which is another guarantee of quality. The quality of the customer service, the reactivity of the teams, their sympathy and their care of the travellers are particularly emphasized.
How long is the airline ticket gift card valid?
The gift card by Ulysse is valid for two years, which leaves a great deal of flexibility to the beneficiary.
How do I book a flight with the airline ticket gift card?
Have you been offered a gift card for a plane ticket? Wondering how to use it? Where and how to book your flight The gift card offered for a plane ticket can be used as a traditional means of payment. First of all, look for flights on the Ulysses comparator. This search allows you to choose your destination according to the amount of the gift card.
Once you have found where to depart on the dates you want, proceed to the process of validating your flight. This is where you refine the check-in parameters. In the payment tab, there is a "promo code or gift card" button to apply the card code. The discount is then applied.
Good to know: the Ulysses gift card is not valid on other websites.
Offer an airplane ride
Your loved ones don't have time to go on holiday? Sometimes the profession, when you are self-employed for example, effectively prevents you from travelling for several days. When you have a time-consuming and/or stressful job, your free time is restricted. Alternatively, you can also offer an airplane ride. For an excursion of thirty minutes, an hour or even half a day, a plane ride will give you the opportunity to take in the sights. Seeing the world from above, in a private plane, often offers endless memories.
Here again, the principle is simple: an online booking platform allows you to find your flight and your pilot. There is carpooling on the road, why not co-planning?