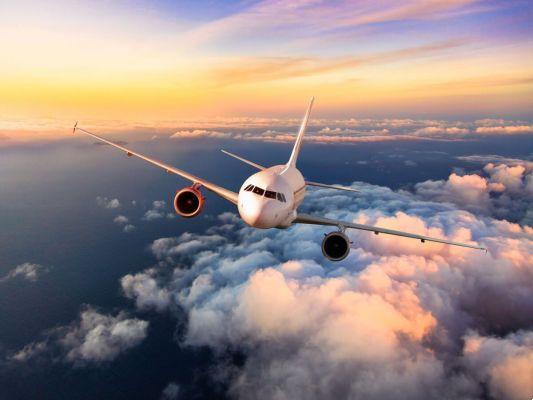 Travel enthusiasts know it well: flying is often the most expensive part. But with a few little tricks it is possible to find cheap flights, sometimes even for 1 euro! Yes, with a few tips and tricks you can take advantage of more than just bargains, open your eyes and be ready to go at any time!

index
How to find flights for 1 Euro?
How to find flights for 1 Euro with Ryanair
How to find flights for 1 Euro with Easy Jet
How to find flights for 1 Euro with Volotea
How to find flights for 1 Euro with Transavia
How to find flights to 1 Euro with Vueling fares
Flights to 1 Euro including taxes
How to find low cost offers at very low prices!
Have you ever wondered why cheap airlines are called "low cost"? Because by eliminating superfluous expenses such as meals on board, favoring efficiency over luxury and comfort, and increasing the cost of extras such as checked baggage, they manage to offer really insignificant fares.
In addition, the low price is also due to the fact that they usually use secondary airports with little traffic, therefore with much lower airport costs and taxes.


HOW TO FIND FLIGHTS FOR 1 EURO?
Today it is easy to find flights at costs comparable to those of a train trip; we wonder if it is possible to find them at even lower costs, let's say comparable to those of a trip... by bicycle! Does it seem absurd? In fact, until a few years ago it was unthinkable to reduce the cost of flights so much, but now we have reached the era where it is possible to fly even with a 1 euro ticket.
Some low-cost airlines have made the 1 euro ticket advertising campaign their workhorse, thanks to which they have become known and appreciated all over the world, especially in European countries where almost all destinations are concentrated. Before going on to check if there are still companies offering flights for 1 euro, we want to clarify that usually the offers have a limited duration and that it is necessary to pay directly online with credit card. Often, the offers are outside the "hottest" periods, such as the summer months, holidays or even in combination with certain events.
That said, let's look at the most popular low cost companions: what is currently the minimum cost of a plane ticket? Can you still really fly for 1 euro?
And is the price real and "finished", or are there other charges to be added, such as airport taxes, passenger taxes, baggage fees?
HOW TO FIND FLIGHTS FOR 1 EURO WITH RYANAIR
The first company that offered flights even for less than 1 euro: it was possible to fly at very low costs. The peculiarity was that there were no surprises of additional costs: the ticket really cost less than 1 euro and if you did not add special extras such as checked baggage, the fare remained the same. Moreover, the destinations offered at that price were various: for example, from most Italian airports you could fly for 1 euro to some European destinations such as Paris or London or to all Italian airports without distinction.
Why do we speak in the past tense? Because Ryanair rarely offers flights at 1 euro: the last campaign carried out in this regard dates back a few months ago, where it was possible to fly to Rome Ciampino and other airports, taking advantage of the discount of 10,00 €. Doing the math, the result is very simple: for example, flying to Rome from all Italian airports costs about 11.00 €, so taking advantage of the discount offered by the company would reduce the cost, raising the ticket price to 1 euro.
To date, Ryanair runs numerous advertising campaigns offering derisory amounts to fly: currently the best offer we have found is to fly to Paris, from all Italian airports, for only € 7.99, round trip, with no additional costs.
In the absence of campaigns, try Ryanair's Find Fares, which selects the best fares of the moment.
HOW TO FIND FLIGHTS AT 1 EURO WITH EASYJET OFFERS
It should be noted immediately that Easyjet has never had prices as competitive as those of its rival Ryanair. There are no plausible justifications, apart from the fact that Easyjet has always preferred more central airports than the decentralized and uncomfortable ones used by Ryanair: the fact is that the minimum cost of a ticket to fly to an Italian or European airport was 9,99€. . Now reviewing the offers of the company we realize that the minimum price needed to fly Easyjet is 26,99€, for the route Pisa - Paris Orly and currently there are no better offers below this price.
Among other things, we would like to clarify that on the official website of the company there is a section dedicated to the offers, with the words: "best offers for less than 30,00 €", so the prices have definitely increased over the years.
HOW TO FIND FLIGHTS AT 1 EURO WITH VOLOTEA: 1 EURO FOR REAL!
We have finally found a company that still offers flights for 1 euro! Really? Our answer is no. Let's see why.
To take advantage of the best deals offered by Volotea, those with a cost of 1 euro each way, both for Italian and European airports, you must subscribe to the MegaVolotea program, which offers an annual subscription of 49.99 €. At this point, being a subscriber of the company, it is possible to take advantage of the offers at a cost of 1 euro. Do you understand how it works? We certainly want to underline that this type of subscription is useful for loyal customers, i.e. those who fly often with this company: in this way the cost of the subscription will be amortized, really taking advantage of the offers.
And for the rest of the travelers, those who do not have a subscription and fly occasionally with this company? It starts from a minimum of 35,00 € for European routes. There is also a detail to add: the destinations proposed by Volotea are limited compared to previous companies. At this point, are we sure that flying with Volotea is "low cost"?
HOW TO FIND OFFERS at 1 Euro (FLASH OFFERS) WITH TRANSAVIA
The Belgian company has never offered flights at discount prices and its destinations to European airports are limited. Only 6 routes are available, including two Dutch airports like Amsterdam and Rotterdam, just a few kilometers away from each other. The current offers are still interesting: for example, to fly from Pisa to Amsterdam you only need 29,00 € round trip, to which you will not have to add any other particular cost.
All other routes are easily over 30,00 €, up to 45,00 €: and they are considered the best deals!
HOW TO FIND FLIGHTS AT 1 EURO WITH VUELING FARES
The Spanish company offers numerous destinations to many European cities, so the first data analyzed, the routes, is absolutely in favor of the company itself. And the prices? There are no proposals for flights for 1 euro and probably never have been made, not even for the promotional launch of the airline. Currently the best offers refer to flights booked and performed at certain times of the year and start from a minimum of 25,99 € to which you will not have to add any additional cost. In fact, some of these flights on offer depart from Spanish airports: on closer analysis, we realize that to fly from an Italian airport to Europe you will not spend less than 45,00 € round trip.
So, in conclusion, a tip for everyone: open your eyes to the prices!
How to find flights at 1 euro including taxes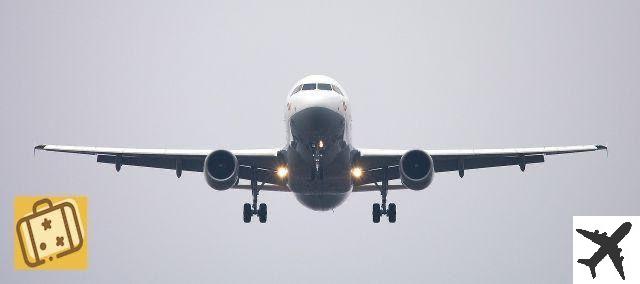 There really are airlines, the so-called "no frills" airlines, that allow their customers to save really significant amounts compared to other more "traditional" airlines.
The philosophy of low-cost airlines is to provide an essential passenger service: on-time flights, no meals on board, renouncing excessive comfort and all kinds of extras.
But do 1 euro offers really exist?
In the past, the low-cost airline Ryanair, on the occasion of Black Friday, offered very low fares to travel to many countries, from only 1 € one way or 3 € round trip! It was a unique and rare event, but it is not excluded that other similar occasions may occur in the future. In general, here you can find the most advantageous Ryanair flights day by day: Ryanair special offers and low cost flights.

Know that the best deals:
last a few hours, sometimes a few minutes;
are reserved for specific time periods;
can only be purchased with a credit card;
only apply to certain destinations.
In general, you also have to be willing to leave in seasons other than summer, forget about holidays and other holidays. Other low cost airlines besides Ryanair are Flybe, Easyjet, Airberlin and Vueling.
How to find low cost offers at very low prices!
Although these sensational offers, due to their uniqueness, are offered on special occasions and in limited quantities, there are other ways to get cheap flights.
In general, these are the tips to find flights at very low prices:
Avoid peak periods: it is advisable to avoid choosing particularly busy periods, such as those close to major holidays or in August, especially in Europe.
Avoid leaving on weekends: it is better to leave in the middle of the week, flights for obvious reasons are cheaper;
The more convenient the schedule, the more flight costs: if possible, opt to leave early in the morning or late at night, you will surely find lower prices;
Choose lesser-known destinations: try to be flexible with destinations. Less common destinations are often the cheapest, especially in terms of flight costs;
Choose alternative routes, even with stopovers, Try to choose routes that also include stopovers, they usually have lower costs precisely because they are more inconvenient.
Sign up for loyalty programs: If you are a frequent flyer, you can receive important offers and bonuses for your trips.