Some apps can save you time and money on your trip, but with thousands of them available, finding the best ones can be difficult. We have tested and selected for you 5 free travel apps that you must have on your phone.
Due to technological advances, all the work of planning and searching for information during the trip has been reduced to a few clicks on your smartphone. However, there are so many options for websites and apps that it is sometimes difficult to find out which ones are useful and which ones will just take up space on your screen.
Don't worry, we've tested several for you and come up with this list of 5 excellent ones. travel apps Free for your smartphone.
Have you already purchased your travel insurance?
Save on the best plans with the coupon FORTRAVELOVERS.
Click here and check it out!
Share expenses without the headache with SPLITWISE
You've probably experienced this: Traveling with friends, one person booked and paid for the hotel for everyone; you went to the restaurant and they didn't split the bill, so you took care of everything; your other friend called an Uber and the amount was debited from the card. At the end of the trip, it's that headache to know who owes what to whom. Because Splitwise serves precisely to end it.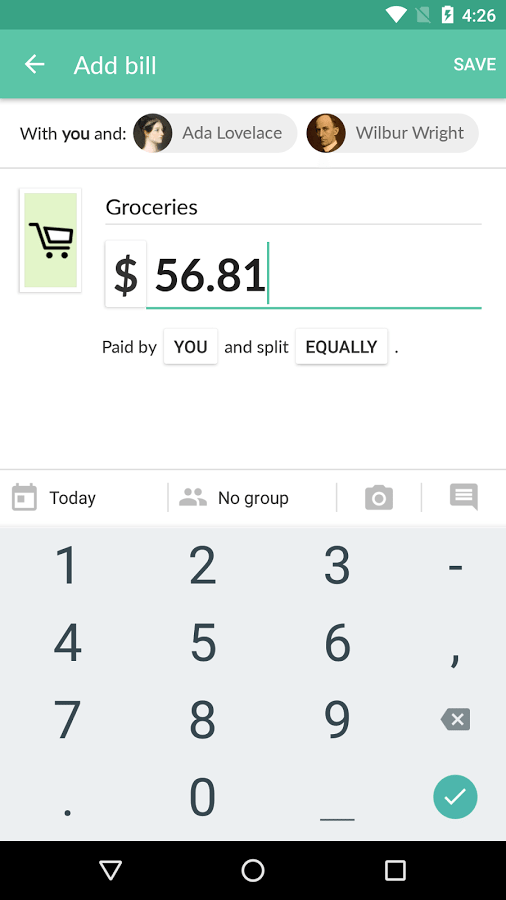 In this app, you can create a travel group, add your companions and from there control spending. In the end, the application reconciles the values ​​and tells you exactly how much each one has to pay and to whom. No complication.
In addition to the free versions for Android and iOS, the Splitwise also works on the web. To improve even more, it is in Portuguese. All versions are integrated, so you can access the same information from wherever you want.
Compare shipping costs with Rome2Rio
You've decided that you're going with your boyfriend to spend three weeks in Europe, you even know which cities to visit. But when it came time to decide how to get around, several questions arose: What is the cheapest option to get from Paris to Marseille? Is there a train from Bratislava to Krakow? How many hours by bus between Berlin and Prague?
Fortunately there is a simple solution: No Rome2Rio just put the origin and destination to see the available means of transport, time, price, where to book and even details such as connections. Definitely a very useful tool for cheap travel.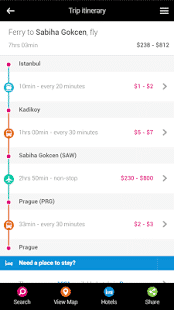 Rome2Rio is free for Android, iOS and also works via the web.
Choose the best seats with SeatGuru
Some people prefer to fly in the window, others in the aisle and there are even crazy people who like the middle seat. What I know you don't like is getting on board and finding your seat is one that doesn't recline, or, on large aircraft, sitting by the bathroom door being woken up all night by your fellow passengers coming and going.
To avoid surprises you can use SeatGuru. Simply enter your flight information to see a map of the aircraft. Each seat will be color-coded: Green are better than average seats, while yellow or red have some negatives. You can see the details to know exactly what they say about each seat and thus avoid some discomfort on your trip. However, they still don't say which seats will be the crying babies or the passengers who like to sleep on the shoulders of strangers.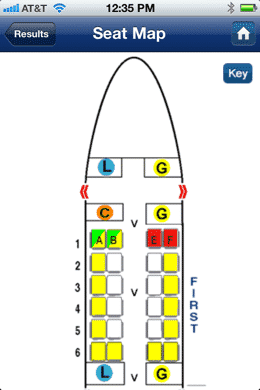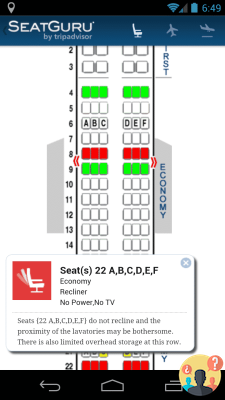 Like the others, it's a free travel app for Android and iOS, but it works much better on the web version.
Keep an eye on currencies and exchange rates with XE Currency
This is a simple but very useful app for your trip and even before it, in the planning phase. You can keep multiple currencies to track the quote and even set up alerts to buy the currency when (if, right?!) it reaches the value you want. If you need to convert something on the street and you don't have internet, it also works offline.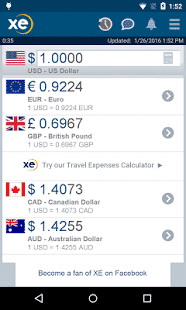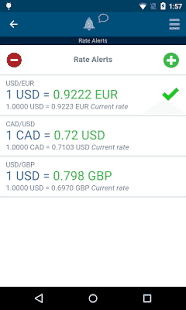 Free for Android, iOS, Blackberry, Windows Phone and, if you don't mind, even a calculator. Check out the full list here.
Offline maps and attractions tips with CityMaps2Go
The days of the paper map are long gone, and travel apps that help you find your way around are getting more and more refined. O CityMaps2Go is an excellent example of these advances.
You can have all the streets of a city or region saved on your device, without the need for an internet connection. The app even has several points of interest, with ratings and tips from other users, neatly organized by categories.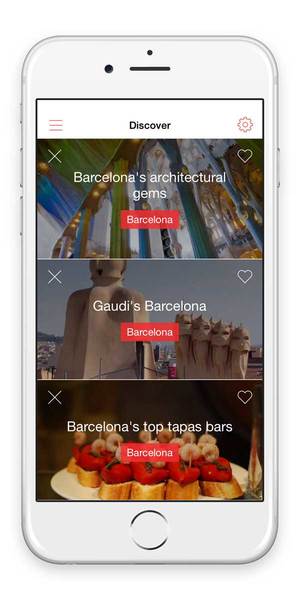 Free for Android and iOS.
Know a cool travel app that we haven't mentioned here? Leave your tip in the comments.
Plan your trip:
Get started now by booking your hotel on Booking.com
Save time and money searching for the best Travel Insurance with the Seguros Promo comparator! Extra 5% off with coupon: FORTRAVELOVERS
Want to find cheap tickets? Find flights with discounts of up to 35% every day at Passages Promo!
Rent your car at Rentcars! Installment up to 12X, paying in reais and without IOF!
Leave España with unlimited 4G Internet!
Skip the lines for attractions, buy your tickets in advance here!