Did you know that Google Maps has a function for you to download maps and use later without needing an internet connection? Check out how to download an offline map
No more paying for extra GPS when renting a car during a trip or needing a cell phone chip to browse the internet and routes around the world. You can travel with peace of mind and browse various maps with the offline function of Google Maps, available for Android and iOS.
Won't forget about travel insurance, huh?
Get the best discounted plans using the coupon FORTRAVELOVERS (5% off).
Click here and enjoy!
Read More
5 free travel apps you must have on your smartphone
4 editing apps that will make your travel photos amazing
You will only need a storage space on your cell phone and Wi-Fi to download the map. Then, you can use different maps of cities or even states without needing internet during your travels.
The function is incredible because before leaving home you can download the place, city or even the country (depending on the size) that you are going to travel in on your cell phone. Just leave the airport and put the route you want to take to your hotel or tourist spot. In addition, it is very good to be used in countries or cities where taxi drivers like to deceive tourists by taking much longer routes than necessary. Want something better?
Check out :
Step 1: Open Google Maps on your mobile
Open the Google Maps app on your phone and choose the destination you want to make available offline.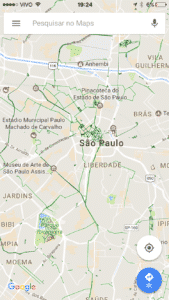 2nd step: Choose the destination you want to download the map
Select the destination. Eg: Rome.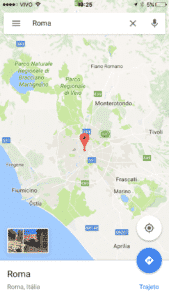 Step 3: Click on the city name
In the lower left corner of the screen, the name of the city will appear. Click on the name and a new tab will open.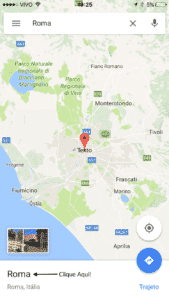 4th step: A new tab will open | Click Download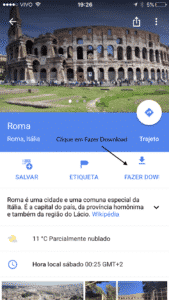 Step 5: Choose the area you want to download on your mobile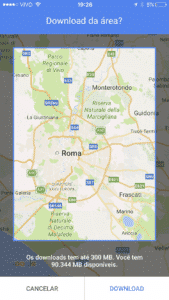 Just choose the area you want to download, click download and that's it! Now just navigate the routes, roads and streets of this world with an offline map! Liked? Comment here!
Plan your trip:
Get started now by booking your hotel on Booking.com

Save time and money searching for the best Travel Insurance with the Seguros Promo comparator! Extra 5% off with coupon: FORTRAVELOVERS

Want to find cheap tickets? Find flights with discounts of up to 35% every day at Passages Promo!

Rent your car at Rentcars! Installment up to 12X, paying in reais and without IOF!

Leave España with unlimited 4G Internet!

Skip the lines for attractions, buy your tickets in advance here!