Traveling is always one of the best investments we can make with ourselves. But it is not always that we are able to take a lot of money out of our pockets to get out of our city for a while.
The good news is that there are places in España or even outside the country that have affordable prices (and can be divided into several installments) for the trip to fit your budget.
We've put together some ideas from cheap trips that can leave under R$ 500 for a few days near the main cities of España. Other options can go up to R$1.500 per person in a week of travel.
To find tickets at great prices and up to 35% off, always check the Promo Tickets, keep an eye on prices for your preferred destination.
To save on accommodation, visit the Booking website to find the best possible deals.
Save money on travel insurance!
use the coupon FORTRAVELOVERS and pay in boleto to take off 10% discount.
Click here and buy yours!
See discount hotel options in Spain
If you go abroad, it is also important to hire a Travel Insurance for safety, the best way to hire it is through Seguros Promo, which offers the best prices on the market.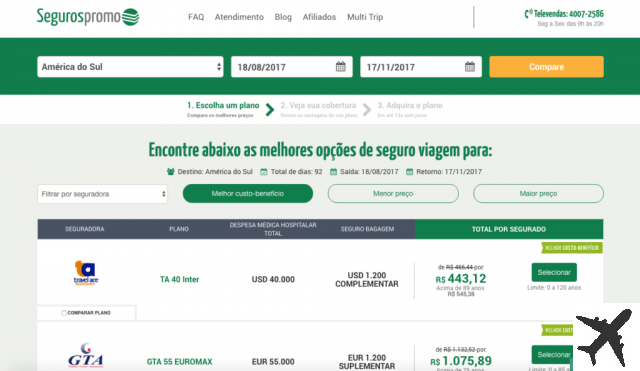 Check out 9 ideas for cheap national and international travel:
Ouro Preto and Inhotim, Minas Gerais
For the miners on duty, take the car and enjoy a few days getting to know the historic Ouro Preto and the contemporary art of Inhotim. If you go by car, you will spend on accommodation. It is a great hostel there costs an average of R$ 130 a night in a private room, like in Varanda Hostel and Galeria.
> Read more in our post Pousadas in Ouro Preto MG – Cheap to Luxury Accommodation Tips
MAKE YOUR RESERVATION OR SEE MORE HOTEL DETAILS HERE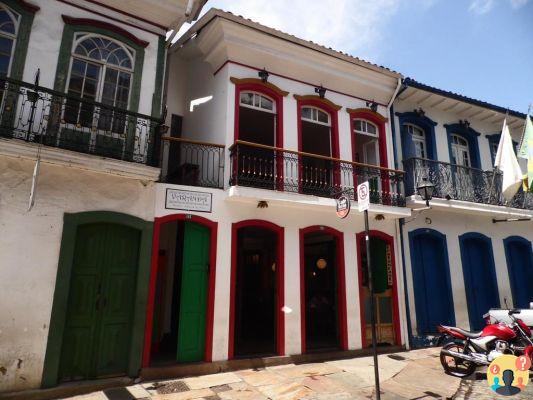 Holambra, Sao Paulo
A few hours' drive from São Paulo, Holambra is not named for nothing. Inspired by Dutch architecture, the city is a charm for couples and families looking to escape the city for a bit. Accommodations there are excellent options for cheap trips, such as at Parque Hotel Holambra.
MAKE YOUR RESERVATION OR SEE MORE HOTEL DETAILS HERE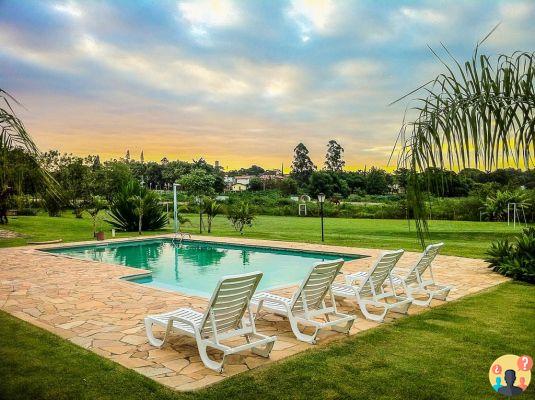 Ilha do Mel, Paraná
Ilha do Mel, in Paraná, is a perfect destination for those who want to escape to nature just a few hours from Curitiba or São Paulo at an affordable price.
Chapada dos Veadeiros, Goiás
For the adventurous on duty, it is possible to find affordable airfare prices from several cities in the country to Brasília. Then, just rent a car and drive to discover the incredible Chapada dos Veadeiros. There, there are several options of affordable campsites or affordable inns.
Arraial do Cabo, Rio de Janeiro
A beautiful escape from the city for cariocas, Arraial do Cabo is two hours from the wonderful city and has affordable options for food and accommodation. Besides having paradisiacal beaches for free ;).
Gramado & Canela, Rio Grande do Sul
Gramado e Canela is a beautiful travel option for couples and families looking for an alpine climate in Spain. It is possible to find affordable accommodation in Gramado out of season and enjoy the wonderful local cuisine and nature. Hotel Alameda Paradiso offers accommodation for about R$130 a day.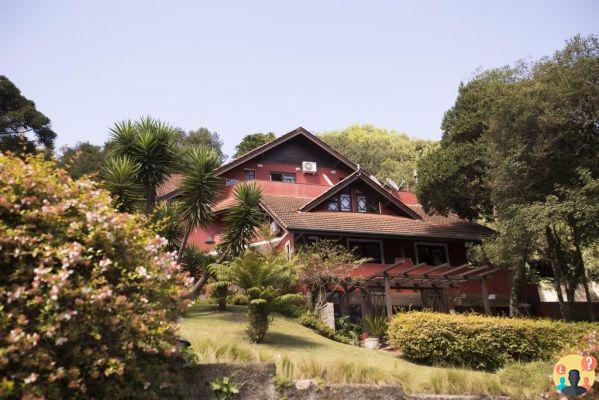 Cambara, Rio Grande do Sul
Few people know, but the Cambarazinho Canyons are one of the wonders of our country. Since the place is not very visited, the prices are also very affordable. There, it is possible to find accommodation in season for around R$ 100, as is the case of the Refúgio Cambará Lodge Rústica.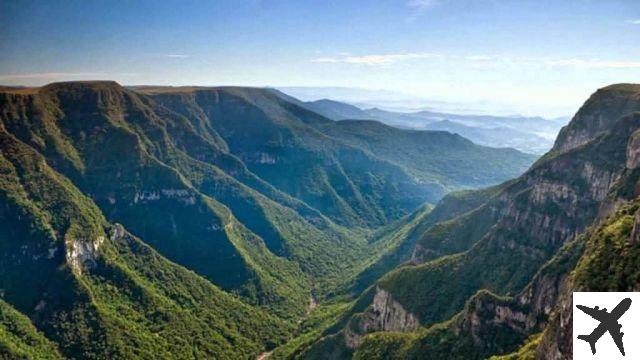 Buenos Aires, Argentina
If you have your air ticket promotion alert activated, you probably already know how often there are promotions for tickets to Buenos Aires. Enjoy one of them and spend 4 days among our Argentine brothers.
Montevideo, Uruguay
Another destination that has been gaining a lot of accessibility in terms of air tickets is Montevideo, in Uruguay. It is possible to find tickets for less than R$800 to visit our neighbors. And it's worth it! The country is amazing!
And do you already know which of the cheap trips you are going to take? Leave your comment!
Plan your trip:
Get started now by booking your hotel on Booking.com

Save time and money searching for the best Travel Insurance with the Seguros Promo comparator! Extra 5% off with coupon: FORTRAVELOVERS

Want to find cheap tickets? Find flights with discounts of up to 35% every day at Passages Promo!

Rent your car at Rentcars! Installment up to 12X, paying in reais and without IOF!

Leave España with unlimited 4G Internet!

Skip the lines for attractions, buy your tickets in advance here!
See more:
The most charming inns in Morretes, Paraná
What to do in Curitiba: Discover the "cool" side of the capital
Saco do Mamanguá in Paraty: 4-day itinerary between the sea and mountains
Pousadas in Chapada dos Guimarães – The 15 best