March is the end of winter and the beginning of spring in Europe. In the snowy mountains, it's still time to ski. In the southernmost parts of the Mediterranean coast, the sun begins to heat up, but it is still difficult to speak of a beach atmosphere.
But, apart from snow destinations like the Alps and the Pyrenees, where is it worth going in March?
The tip is to choose places where it rains less and with pleasant temperatures for tourism. Based on these criteria and personal experiences, I made a selection of destinations that are great options for the end of winter in Europe.
Europe weather in March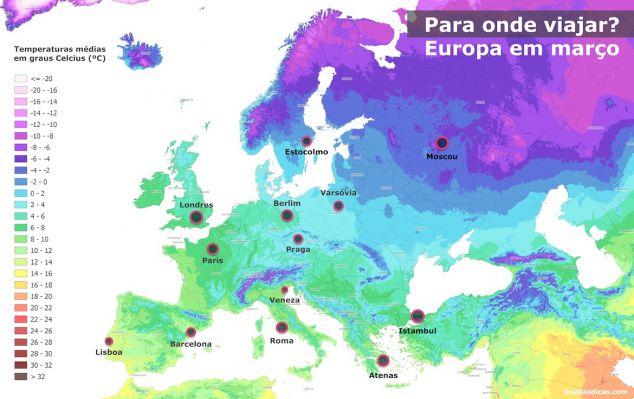 Spring in Europe officially starts on March 20th. Throughout the month, the cold reduces its intensity in much of the continent. But you still need a good coat to go out during the day and a hat to wear at night.
In Mediterranean countries, such as Spain, Italy and Greece, average temperatures are above 10°C on most days. And the historical trend is for little rainfall.
March in Europe: 7 best travel destinations
Valuable tip: never start your trip in rome. After that, you might find everything else dull. In Rome, the monuments are bigger, the food is tastier and the blue sky is unbeatable.
In addition to the favorable weather, March is low season in Europe's main tourist cities. Take advantage of this chance to discover famous places, without having to face so many queues and with cheaper prices on hotels and tours.
Time to take a long trip, one of those with stops in several countries. And if you have time, go beyond the big cities, exploring attractions and locales inland.
If you want to go to the beach in March in Europe, the only viable destination is the archipelago of Tenerife, which is part of Spain, but is much closer to Morocco, in Africa.
1 Lisbon Portugal
Average temperatures: 11ºC to 19ºC
Rainfall: 53 mm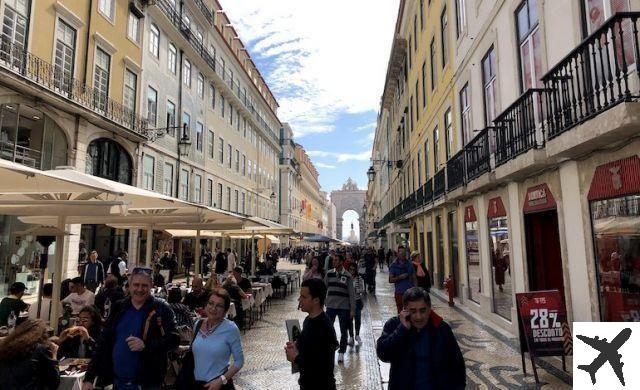 The pleasant climate combines with the long walks necessary to get to know the Portuguese capital. From Praça do Comércio to Bairro Alto, Lisbon it is an open-air museum. The winds can still be icy, but it is now possible to take a sailboat ride on the Tagus River and enjoy the view of the beaches of Costa Caparica.
A trip to Lisbon is not complete without a trip to Belém, the birthplace of the great navigations, and another to Sintra, home to the most beautiful castles in Portugal.
2. Paris, France
Average temperatures: 5ºC to 12ºC
Rainfall: 47 mm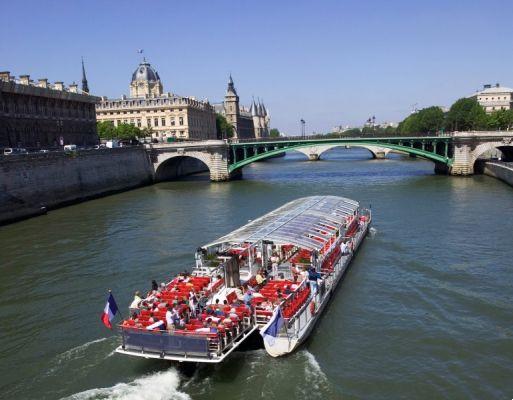 All year round, there is no shortage of things to do in Paris, with its dozens of museums, art galleries, palaces and cafes. But on days without rain, the French capital shines much brighter. Take a good jacket and comfortable sneakers, because you will surely walk miles every day.
Paris is one of the most expensive cities in Europe. With the current exchange rate of the Euro, hotel prices are absurd for us Brazilians. This is another advantage of traveling in March, the low season month, with lower hotel demand, which generates some good deals.
3. Barcelona, ​​Spain
Average temperatures: 9ºC to 16ºC
Rainfall: 45 mm
March usually has Champions League final round games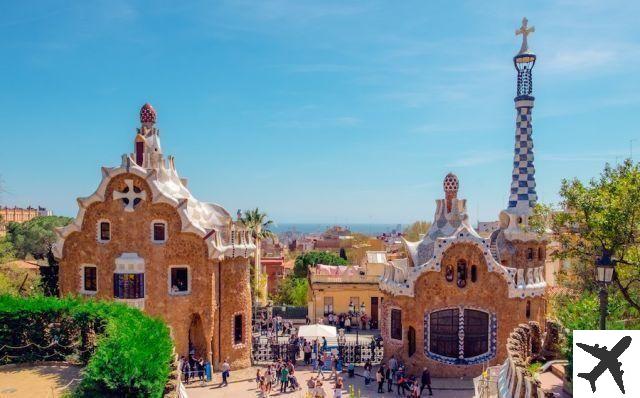 March is not yet beach time in Barcelona. With the icy waters and winds, take the opportunity to focus on the most important Historic Center in Catalonia. Places like the Gothic Quarter have a tourist spot on every corner. In addition to secular buildings, lively nightlife and the creative architecture of Gaudí.
The whole of Spain is an excellent destination in March. The tip is to travel by train. From Barcelona, ​​there high speed trains to Zaragoza (1h23) and Madrid (2h45). Also worth visiting are Seville and Valencia.
4. Athens, Greece
Average temperatures: 7ºC to 16ºC
Rainfall: 49 mm
Take advantage of high humidity and less crowded tourist spots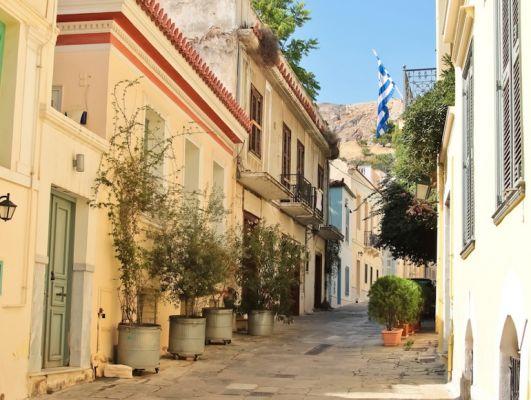 You know that scene with huge queues, with thousands of tourists under a scorching sun strolling through the Parthenon? Not in March. In the last month of winter, temperatures are pleasant in Athens and the air humidity is still good. Concentrate on the historical side, as the Greek islands are not yet beached.
5. Amsterdam, Netherlands
Average temperatures: 3ºC to 9ºC
Rainfall: 58 mm
In March, the Keukenhof season opens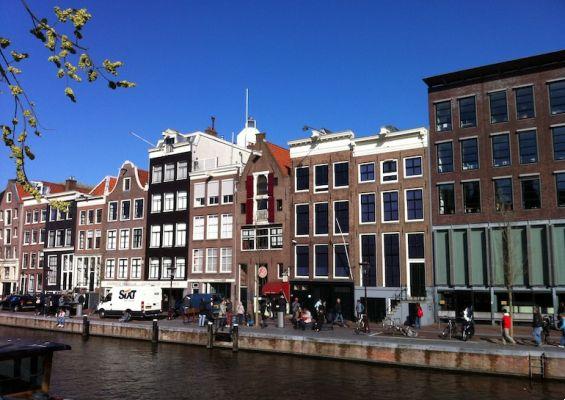 In the country of mills, the winds are almost always strong and icy. It's no different in March Amsterdam. Take the opportunity to pedal a lot and reach the main attractions of the city by bicycle: its parks and canals, beautiful and free places.
The Keukenhof season, the biggest tulip field in the netherlands, usually starts around March 20, the official start of spring in Europe. The landscape continues to be colored by flowers until the beginning of May.
Here on the blog you have complete tips for your trip. After buying the ticket, the first step is to choose where to stay in Amsterdam, which has completely different places (and prices).
6. London, England
Average temperatures: 3ºC to 11ºC
Rainfall: 47 mm
March is the least rainy month of the year in London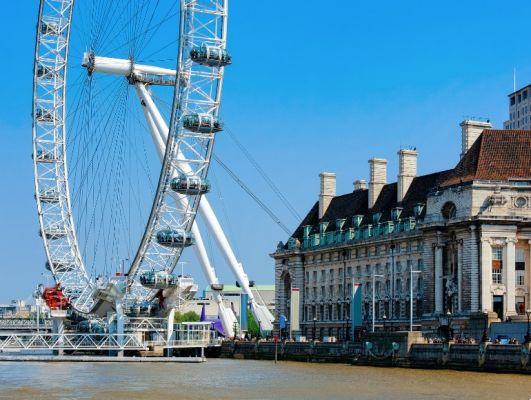 Who says it's always raining London, it's because you've never been to the English capital in March. It is the driest month of the year. Great for outdoor walks, like taking a walk in Hyde Park or feeling like Julia Roberts (or Hugh Grant) in Nothing Hill, browsing its little shops on the charming slopes. And if the weather gets too cold, go to the corner pub and try a Fish and Chips.
Before boarding, see prices and how much to spend in London, in our guide with many more tips for your trip to England.
7. Rome, Italy
Average temperatures: 6ºC to 16ºC
Rainfall: 53 mm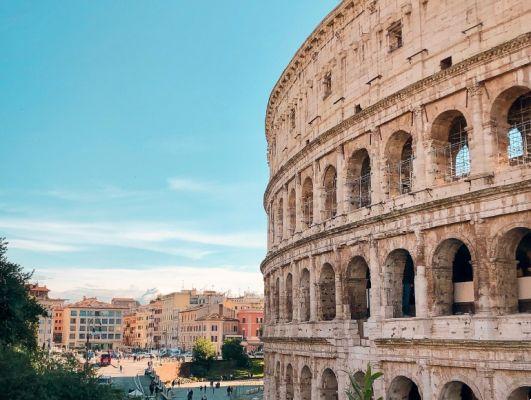 Connected by cheap flights to the main capitals of Europe, Roma it is a perfect destination in March. Stay a minimum of 4 nights to get to know at least the basics of the monumental Italian capital. From the Vatican cathedrals to huge piazzas, explore Rome in the off-season and skip the long lines at sights like the Colosseum and Roman Forum.
It also rains little and it is low season in Venice. As it is also not the cruise season, the Queen of the Adriatic is less crowded than usual.
Where NOT to travel in March in Europe
If you prefer to avoid very intense cold, it's not enough to just run away from the Nordic countries, such as Sweden, Norway, Finland and Iceland.
Also avoid traveling to the main destinations in Central Europe, such as Berlin, Prague and Vienna. In this region, March begins with negative minimum temperatures.
In Eastern Europe, the cold also punishes the most important tourist cities, such as Krakow (Poland), Budapest (Hungary), and practically the entire European part of Russia.
Pra se ter uma ideia, as temperaturas máximas em São Petersburgo, na Rússia, ficam por volta de 0 ºC em março. Moscou é uma pouco mais "agradável".