A complete guide to plan your trip through Argentina. Write down the tips and enjoy much more!
Traveling to Argentina is synonymous with a plurality of destinations. The country enchants with its contrasting natural beauties from north to south, enriched with its remarkable history and culture.
Our neighbors have in their lands beautiful wineries in Mendoza, charming ski resorts in Bariloche, busy and bustling metropolises like Buenos Aires and places that awaken the imagination like Ushuaia, Tierra del Fuego, in the extreme south of the American continent.
There are destinations for all tastes: adventure, romance, family, with children, among others. Just point on the map where you want to go, and we'll give you all the tips on what to do, where to stay and all the essential information for your trip.
See more details on how to plan your trip to Argentina below:
In this post you will see:
destinations in Argentina
What to do in Argentina
Where to stay in Argentina
Where to eat in Argentina
Internet chip in Argentina
Travel Insurance for Argentina
Car rental in Argentina
Flights to Argentina
Read all our tips and posts from Argentina
destinations in Argentina
Our guides with the main destinations in Argentina:
Bariloche
Buenos Aires and
El Calafate
Mendoza
Ushuaia
What to do in Argentina
The tours and destinations of this country please all ages and budgets. Being able to go by car, bus or plane to different Argentine cities, there are numerous and varied itineraries that suit your type of trip.
You can visit the Iguazu Falls on the Argentine side, bathe in Mar Del Plata, climb the highest peak in the country in Aconcagua or discover cultural Buenos Aires in the purest rhythm of tango. And those are just a few examples of everything you can do there and more!
Read all our tips on the main cities: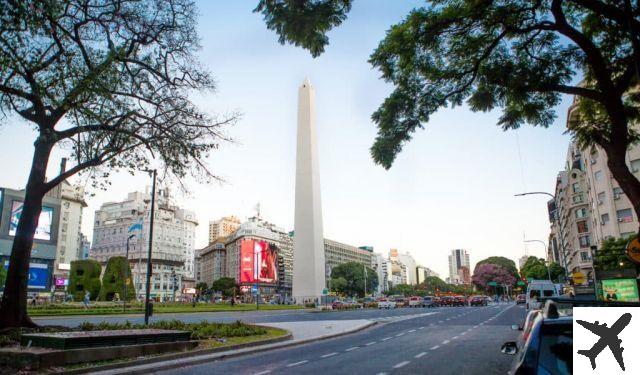 Buenos Aires with Children – What to do and where to stay
Sights in Buenos Aires – 25 Must-See Attractions
What to Do in Mendoza – 2 to 5 Days Itinerary
Mendoza – Complete Guide to the City and Wineries
Things to do in Aconcagua – Everything to Plan your Trip
Things to do in Ushuaia – 9 Must-See Attractions
Ushuaia Tips – Everything You Need to Know Before You Go
Things to do in Bariloche – Attractions in Winter and Summer
Book all tickets and tours in advance and skip the lines with GetYourGuide
Where to stay in Argentina
The trip to Argentina deserves a good hotel for rest and energy replenishment. But depending on what time of year you plan to travel and which city your destination is, this can become difficult to find.
In Buenos Aires, for example, you have to be careful. After all, some neighborhoods can be more dangerous, like Caminito. Others, however, like Recoleta and Palermo, are well recommended and known for their excellent infrastructure.
The city of Mendoza, on the other hand, is difficult to choose due to the more than 130 wineries in the region, with beautiful landscapes and cozy rooms for couples or families.
While San Carlos de Bariloche, despite being a small town in Patagonia Argentina, has a large hotel chain that suits solo travelers, groups of friends, couples in love or even family vacations.
And finally, trips to Ushuaia need to be planned in advance, as the high season months in winter and summer tend to fill hotels in the city.
You can find out more details about the hotels in each city and our accommodation recommendations below:
Where to Stay in Buenos Aires – Best Neighborhoods and Accommodations
Hotels in Recoleta – Best Accommodation in the Neighborhood in Buenos Aires
Best Hotels in Buenos Aires – 12 Tips for your Travel
Hotels in Mendoza – Recommendations from Cheap to Luxury
Entre Cielos Mendoza – Hotel Review
Where to Stay in Bariloche – 23 Options to Choose from
Where to Stay in Ushuaia – 10 Best Hotels in the City
Find the best accommodation in Argentina on Booking.com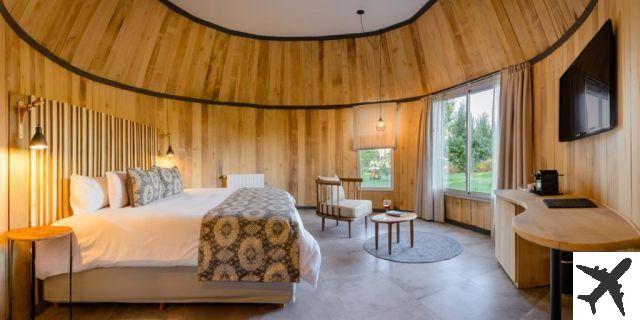 Where to eat in Argentina
The country is known for its delicious meats and wines, for that reason we have prepared complete lists of the best restaurants in Buenos Aires and, of course, the main wineries in Mendoza for you to enjoy your trip.
Read more at:
Restaurants in Buenos Aires – Complete Neighborhood by Neighborhood Guide
Wineries in Mendoza – Places You Can't Miss Visiting
Internet chip in Argentina
It's getting easier and cheaper to have unlimited internet throughout your trip in Argentina. Nowadays you can buy an international cell phone chip online while you're still here in España. We always use and love it!
You receive the sim card at your address and then just insert it into your cell phone to reach your destination with unlimited 4G internet working.
Want to have unlimited internet throughout your trip?
Compare prices and buy your international travel chip in advance at America Chip, EasySim4U, My Chip ou Connected Travel.
Travel Insurance for Argentina
Buying travel insurance for Argentina it is essential. To have fun and enjoy the best of the country's attractions without worrying, the best thing to do is to buy travel insurance with good medical and hospital coverage. So you can relax to enjoy the destination.
Read all about travel insurance:
What is the Cheapest Travel Insurance – Tips on How to Save
How to Get Travel Insurance – 5 Easy Steps [DISCOUNT]
Which Travel Insurance to Choose – 3 Infallible Tips to Help
Best Travel Insurance Europe – Which one to choose for your trip?
International Travel Insurance – Step-by-step How to Hire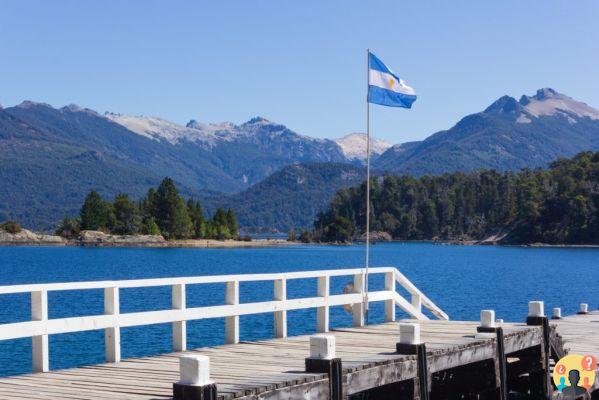 Car rental in Argentina
Renting a car in Argentina, in addition to optimizing your time, makes you enjoy the country more without having to rely on public transport.
We really like Rent Cars to find the cars we use on our travels. It is the only one in Spain that compares the best rental companies in the world, but lets you pay in reais, without IOF. In addition, it is also the only one that lets you pay in 12 interest-free installments. It is worth it!
Flights to Argentina
Looking for a good deal and flight prices? When buying tickets to Argentina, it is worth taking a look at the website Promo Tickets.
It is quite common to find cheaper and better flight options than on other sites. We always use and is it worth it?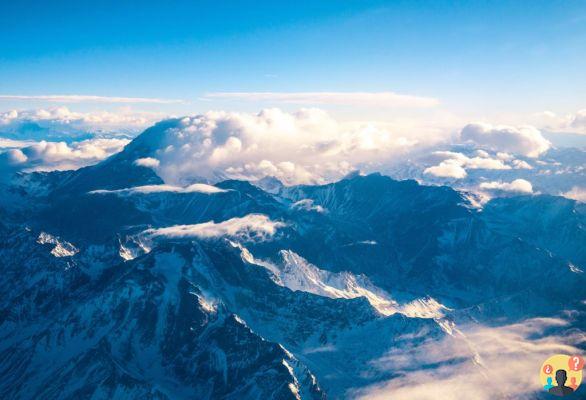 Read all our tips and posts from Argentina
Where to stay in Bariloche – 21 hotels in the best regions
Aconcagua – Everything for you to plan your trip to the highest peak in America
Wineries in Mendoza that you cannot miss
Hotels in Mendoza – 13 options we love and recommend
Entre Cielos Mendoza – a stay among the wineries
Itinerary in Mendoza – Tips for 2 to 5 days in the city
Mendoza – All about the city of Argentine wineries
What to do in Mendoza – The 25 best tours
Mendoza travel insurance – Tips for traveling more peacefully
Ushuaia