Discover all the elegance and eclectic style of Puerto Madero, in Buenos Aires
Puerto Madero is one of the youngest neighborhoods in Buenos Aires. It is also one of the most expensive and with the fewest inhabitants. Today, the region is praised for its stylish pier, grandiose buildings, beautiful sculptures, works by renowned architects and an eclectic public.
In Puerto Madero, you will love walking between the dikes that border the river, making the neighborhood a beautiful artificial island. It is a great place to explore the excellence of Buenos Aires gastronomy and still feel the passion of an unforgettable tango show.
The neighborhood that is located between downtown Buenos Aires and San Telmo, has an extensive green area to visit. It tells its story through the unique balance between its charming red brick buildings and modern luxury buildings. In fact, in Puerto Madero Buenos Aires you will find some of the most luxurious hotels in the Argentine capital.
On the water, historic boats still float, turn into museums and are open for visitation. But, it is also possible to get on a boat to play at the only casino allowed in Buenos Aires. Puerto Madero is the place to enjoy, have fun and experience unique experiences.
Save money on travel insurance!
use the coupon FORTRAVELOVERS and pay in boleto to take off 10% discount.

History
Location
What to do

Hiking and Tours
Floating Museums
Woman's bridge
Costanera Sur Ecological Reserve
Tango Show
Casino in Buenos Aires
Museum and Cultural Center

Where to eat
where to stay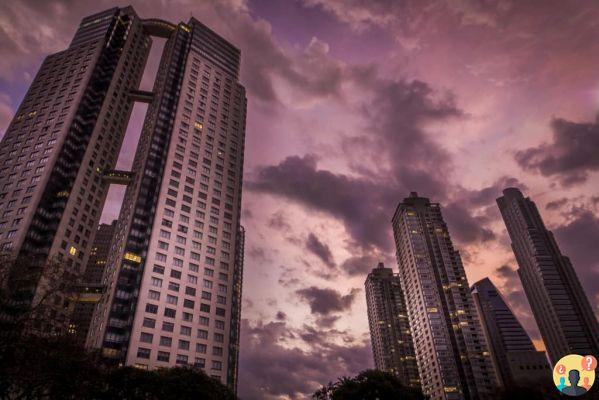 >> Find out about the Complete Guide to Buenos Aires here and find out all about what to do, where to eat and where to stay.
History of Puerto Madero, in Buenos Aires
Anyone who visits Puerto Madero cannot imagine that the place was once a completely forgotten region. The weather seemed to get in the way of plans for the Puerto Madero region.
Initially, in 1882 it was supposed to be a port. The project by engineer Eduardo Madero, the reason for the port's name, was interesting and was even partially carried out. However, with the changes in the vessels, the port was not able to handle large vessels. In this way, it quickly became obsolete.
After a few years of degradation, Puerto Madero received a new incentive in 1990. The super-investment, which had the help of Barcelona, ​​helped a lot in the region's restructuring plans. The planning was so successful that currently Puerto Madero Buenos Aires is one of the most expensive areas of the city.
The revitalization made the most of the old sheds, its red brick buildings gained new residents.
From residential buildings they became high quality restaurants. Who would have thought that an old dock would currently be considered the biggest gastronomic center in Buenos Aires.
It also gained high-end and modern skyscrapers. And even Universities took advantage of the large spaces to build their campuses.
All the streets of Puerto Madero Buenos Aires were named after important women in the history of Argentina and Latin America. They are professionals from different areas, including Alicia Moreau de Justo, one of the first doctors in Argentina. And, of course, the great reference of Puerto Madero could not be left out, we are talking about the Woman's bridge.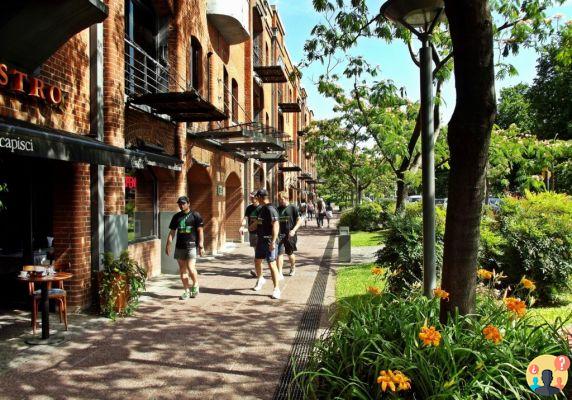 Find cheap tickets to Buenos Aires!
Discounts of up to 35% on flights to Buenos Aires every day in Promo Tickets.
Puerto Madero location in Buenos Aires
Puerto Madero is close to downtown Buenos Aires. Due to its extension, it is possible to notice that one end is more in the center and the other is almost in San Telmo. And, on one of its banks it is possible to take the opportunity to get to know the Costanera Sur Ecological Reserve overlooking the River Plate.
It's not complicated to get to Puerto Madero, but it's better to go by bus, subway or walking. Puerto Madero's rectangular shape allows for several metro station possibilities. Among them, Line E – Station Catalinas, Line B – Station Leandro N. Alem and Line A – May Plaza. All are just a few minutes' walk from Puerto Madero Buenos Aires.
the river station buquebus it is also very close to one of the points of Puerto Madero.
Stay connected throughout your trip!
buy it here your internet chip to Buenos Aires with 10% discount from America Chip
Things to do in Puerto Madero, Buenos Aires
walktrips and walks
The tour of the Puerto Madero pier must be done on foot. It is much more pleasant and practical. So you can stop by the main tourist spots, and enjoy everything with tranquility. It also doesn't miss some sculptures in the streets, like that of Juan Manuel Fangio, an Argentine motorsport legend. And also the Tango Monument, imposing sculpture 3,5 meters high.
Floating Museums of Buenos Aires
In the waters of the Puerto Madero Buenos Aires river there are two curious museums. O Sarmiento Frigate Museum is a boat from 1897 and was used by the Argentine navy.
Before resting in the waters of Puerto Madero and becoming a National Historic Monument, he participated in trips that total 50 trips around the world.
Already Museum Corvette Uruguay It was built in England, is over 130 years old, and is the oldest still floating.
Woman's bridge in Puerto Madero
It is almost impossible not to be surprised by the Woman's bridge that appears on the horizon. The bridge built in Puerto Madero Buenos Aires, was designed by the famous Spanish architect Santiago Calatrava. It was the architect's first work in Latin America, the second is the Museum of Tomorrow in Rio de Janeiro.
In addition to its beauty, it is incredible to think that it is a suspension bridge for pedestrians. The bridge also rotates 90º on its own axis, allowing the passage of vessels. The woman's bridge is inspired by a couple dancing tango. It is worth stopping and imagining this passionate dance.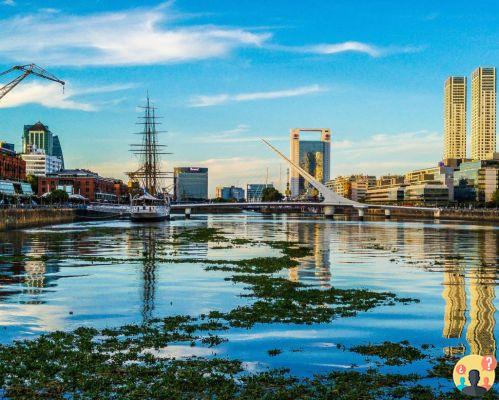 Costanera Sur Ecological Reserve
For nature lovers, more hidden in Puerto Madero, explore the Costanera Sur Ecological Reserve. There are about 350 hectares of nature with lots of wild life and native forest.
In addition to the trails, there are beautiful lakes, a viewpoint overlooking the Rio da Prata and a small beach bordering the river. At one of the entrances you can still enjoy the Fountain of the Nereids, created by the sculptor Lola Mora to honor Argentine women.
Tango Show
In Puerto Madero, Buenos Aires, you can also enjoy a classic and traditional tango show. O Wood Tango It is usually one of the favorite houses of tourists.
The package to watch the show includes a full dinner and a complimentary tango class. All without missing the beautiful night view of Puerto Madero.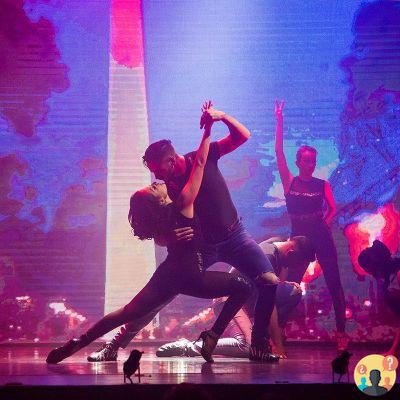 Casino in Buenos Aires
And, for those who like to risk their luck, you can still go to the Puerto Madero Casino. Although casinos are not allowed in Buenos Aires, this one is legal. The reason is simple: it is located on a boat, it is a floating casino with three floors.
At night the Casino is even more charming because of all its external lighting. The splendid casino never closes and has free entry. Even for those who don't like to play, it's worth going to kill curiosity. Remembering that the Puerto Madero Casino usually only accepts Argentine pesos.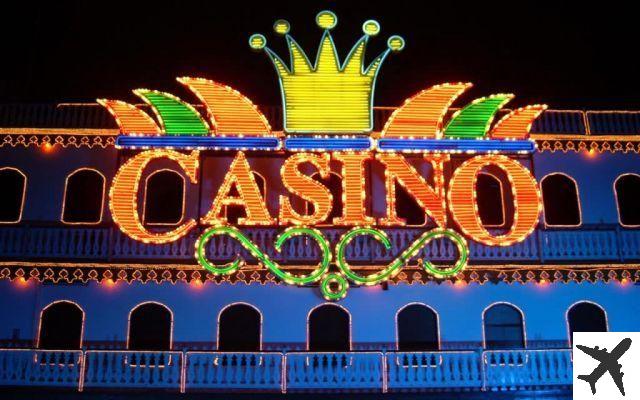 Museum and Cultural Center in Puerto Madero
Oh, and if you still have some time, it's worth checking out the Amalia Lacroze Museum in Fortabat. The museum is named after one of the richest women in Argentina. This is because it has a rich and exclusive collection belonging to it.
Most of them are works of art from the 19th and 20th century. The building is super modern, makes the most of natural light and has a cafe with a beautiful view of Puerto Madero Buenos Aires.
Or, take a look at the Néstor Kirchner Cultural Center, despite not being in Puerto Madero, it is very, very close. And it is considered the largest Cultural Center in Latin America, the third largest in the world. The building is the former headquarters of the Post Office of Buenos Aires.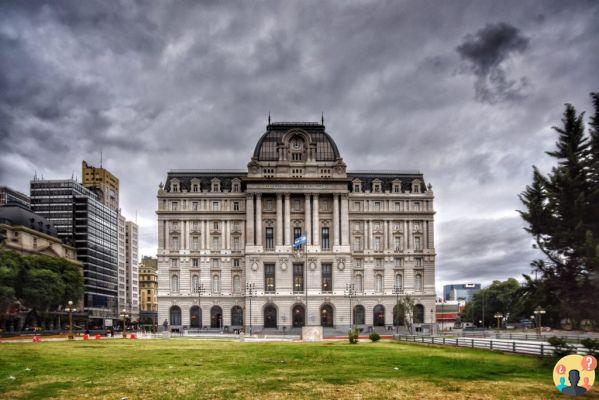 Restaurants in Puerto Madero Buenos Aires
The restaurants in Puerto Madero Buenos Aires are famous for the quality of their dishes and the breathtaking view. The options range from high-end cuisine to more affordable bars.
A nice tip is that some expensive restaurants usually serve executive dishes, at lunchtime, with promotional values.
Argentine cuisine in Puerto Madero
Among the famous, The Lilacs Cabin is known for offering a succulent traditional Argentinian grill. It is a slightly more expensive restaurant, with a sophisticated look respecting the history of Puerto Madero.
No Crystal Harbor, enjoy the Buenos Aires gastronomy with good options of seafood. There are still tables with a beautiful view of the Ponte da Mulher.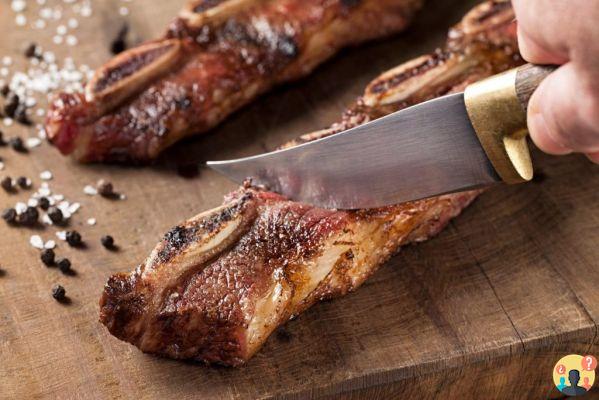 Elegant dishes and a funky bar-restaurant
No Red Resto & Lounge, do Madero Hotel, the cuisine takes on a refined touch. They are well-prepared dishes with a balance of flavor from Argentine and Mediterranean cuisine.
Now if the idea is to enjoy a more relaxed moment, it is worth investing in Johnny be Good. The bar-restaurant follows a more casual style and offers great drinks with good snacks and even some special dishes.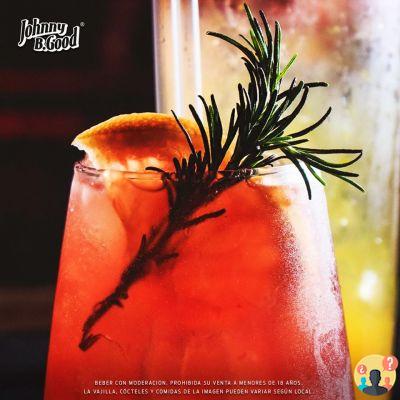 Hotels in Puerto Madero
Hotels in Puerto Madero Buenos Aires are renowned for their elegance and luxury. They also usually have excellent quality restaurants and breathtaking views.
>> Read more Where to Stay in Buenos Aires – Best Options from Budget to Luxury
*Always consult the website of the Booking.com to check updated prices.
Hilton Buenos Aires ($$$)
The classic Hilton Buenos Aires it boasts a grand glass facade in a modern lobby. The rooms follow the chain's standard, there is a swimming pool on the terrace and the international restaurant El Faro.
Rates from R$ 982*, with breakfast.
>> See prices and availability by clicking here!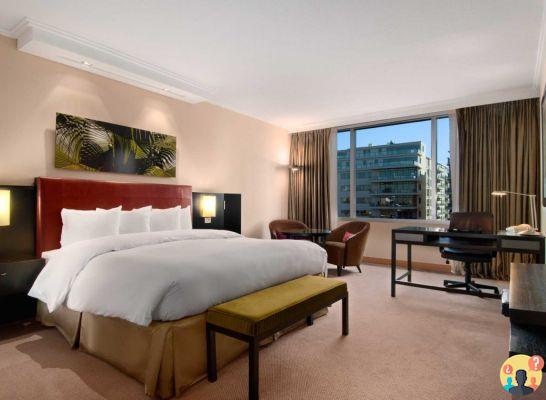 Faena Hotel ($$)
O Hotel Faena is a 5 star hotel that renovated an old cereal shed to deliver creativity and sophistication to its guests. It has a completely unusual lobby and a large crown sculpture in the middle of the pool.
If you can't stay, it's worth a visit for a drink at the unusual bar The Library Lounge.
Rates from R$ 518*, breakfast not included.
>> See prices and availability by clicking here!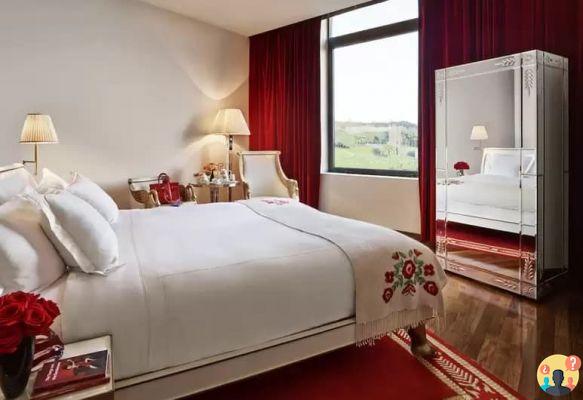 Madero Hotel ($$$)
O Madero Hotel has proved to be an excellent value for money choice in Puerto Madero Buenos Aires. The rooms are spacious, well lit and some have a beautiful view of Puerto Madero. There are still exclusive services, swimming pool and gym.
Rates from R$ 989*, with breakfast.
>> See prices and availability by clicking here!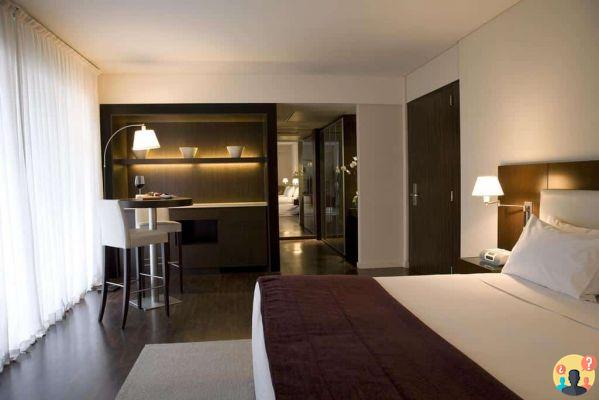 Holiday Inn Express Puerto Madero ($$)
No Holiday Inn Express Puerto Madero, very cozy and comfortable rooms. It also offers guests a sauna, gym and breakfast.
Rates from R$ 432*, with breakfast.
>> See prices and availability by clicking here!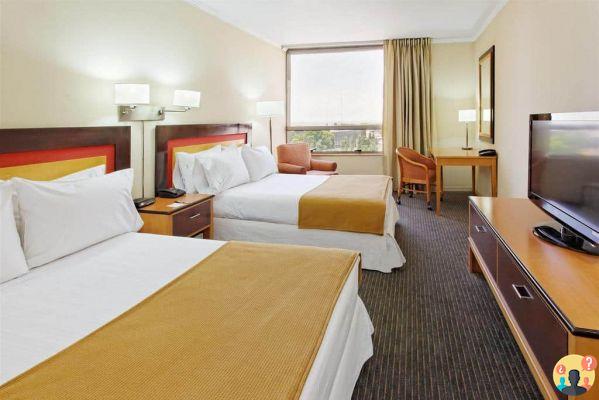 >> Find more options for where to stay in Buenos Aires near the Obelisk at Booking.com
Did you like our tips? Talk to us.
Leave your comments or questions!
Buenos Aires travel insurance
Buying travel insurance for Buenos Aires is an excellent tip to ensure a smooth trip and avoid worries. Having the assistance of insurance gives you the peace you need to enjoy your destination and know that you have support if you need it. Also enjoy our Insurance Promo discount coupon. - SEE PRICES
Plan your trip:
Get started now by booking your hotel in Argentina on Booking.com
Save time and money searching for the best Travel Insurance with the Seguros Promo comparator! Extra 5% off with coupon: FORTRAVELOVERS
Compare the best prices to rent a car from over 100 rental companies with Rentcars! (Pay in up to 12X! Pay in reais, without IOF)
Leave España with Unlimited 4G Internet!
Read More
San Telmo Buenos Aires – Complete Guide to the Bairro
Palermo Buenos Aires – Complete Neighborhood Guide
Recoleta Buenos Aires – Complete Neighborhood Guide
Hotels in Recoleta – Which ones are worth the stay
Recoleta Cemetery – How is the tour?
Caminito Buenos Aires – Complete Neighborhood Guide
Buenos Aires Argentina – COMPLETE Guide to Getting to Know the City
Buenos Aires Sights – 25 Must-See Attractions in the Capital
Buenos Aires with Children – What to Do There and Where to Go
What to do in Buenos Aires – 2 to 5 days itinerary
Tango Shows in Buenos Aires – Which ones are worth entering the itinerary
Obelisco Buenos Aires – How to Get There, Visit and Nearby Hotels
Restaurants in Buenos Aires – Complete Guide to Where to Eat
Where to Stay in Buenos Aires – Indication of the Best Accommodations
Best Hotels in Buenos Aires – 12 Suggestions that are worth booking
What to Do in Mendoza – 2 to 5 Days Itinerary
Where to stay in Mendoza – Entre Cielos
Things to do in Ushuaia – 9 Must-See Attractions
When to go to Ushuaia – Month by Month Itinerary
Argentina Tour – 26 Main Tourist Points in the Country
International Travel Insurance – Is it worth it?
How to Buy Travel Insurance – Step by Step
America Chip – Learn How the Travel Internet Chip Works
Buenos Aires Travel Insurance – Is it mandatory? Find out here!