Finding the best accommodation sometimes seems to be difficult, that's why we have selected for you the best hotels, inns and chalets in Ushuaia.
Where to stay in Ushuaia can be a big dilemma for travelers. Which neighborhood is best to stay in? In the center, in the surroundings with more contact with nature or close to the ski slopes?
The great truth is that it all depends on your traveler profile. if you want to stay close to restaurants, shops and tourist agencies within walking distance, it is better to opt for the center.
In case you're looking for more tranquility, direct contact with nature and peace, the good options are in the outskirts of the city (which are also close to the center).
Now if your focus is spend the days in the mountains skiing, then a good option is to choose hotels in the center or closer to beaver hill, there are no longer any hotels inside the ski resort.
But do not worry! We have selected the best hotels in and around the city for you to plan and make the most of your trip!
Buy your travel insurance at a discount!
Get 10% off with coupon FORTRAVELOVERS + payment by check.
Click here and enjoy!
Downtown Ushuaia

Cheap Hotels
Good Cost X Benefit

Ushuaia surroundings

Cheap Hotels
Good cost-benefit

Hotels 5 Stars
What you NEED to know before you go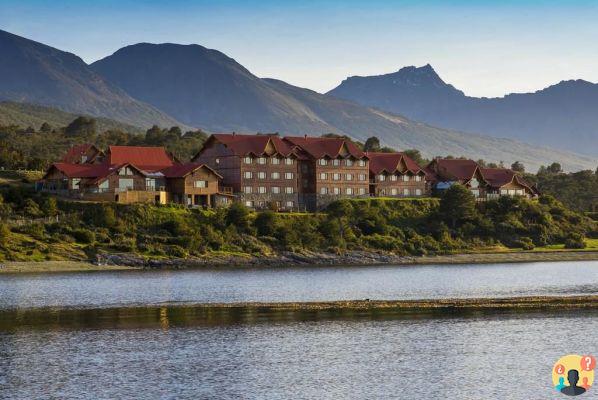 >> Still not sure what to do in Ushuaia? Check out our full post with all the main tours that you can't miss on your Ushuaia itinerary!
Where to stay in Ushuaia
CENTER
Budget Accommodation
1 – Cold Valley Ushuaia
the family inn Cold Valley Ushuaia It is a good choice for those who don't want to spend a lot, but are looking for a comfortable, simple and cozy accommodation option.
This inn is a delight, it is in the heart of the city and offers breakfast included. You can even spend a late afternoon reading a good book in the hotel's library.
MAKE YOUR RESERVATION AT VALLE FRIO USHUAIA THROUGH BOOKING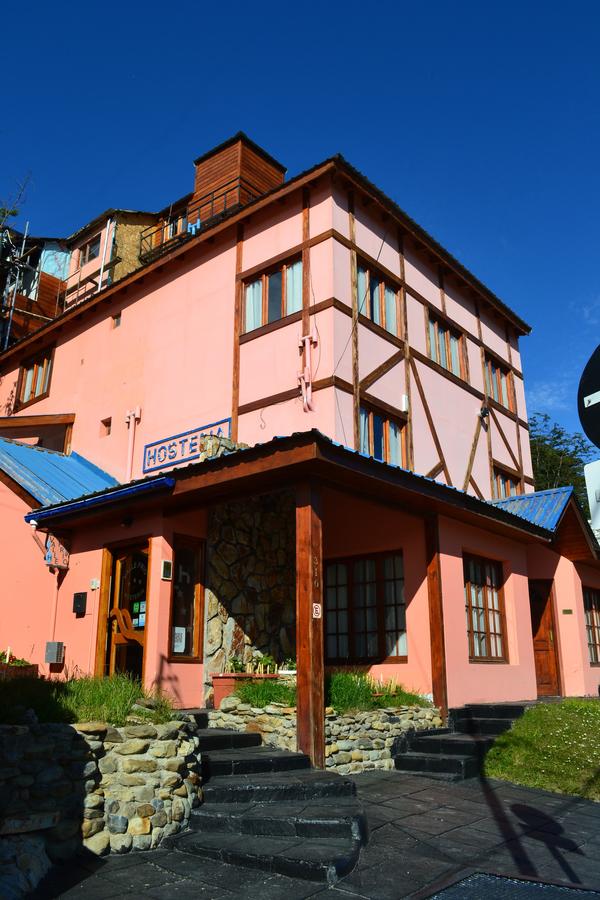 2 – Patagonia Villa Lodge
Another economical option of lodging in the center is the Patagonia Villa. This hotel is charming, with alpine style. It is a lodge with a fireplace, kitchen and even a whirlpool at affordable prices, 1,5 km from the center.
A super deal for anyone who wants save and still stay in comfort in Ushuaia. It is a good option for couples, families and friends.
BOOK YOUR PATAGONIA VILLA LODGE HERE THROUGH BOOKING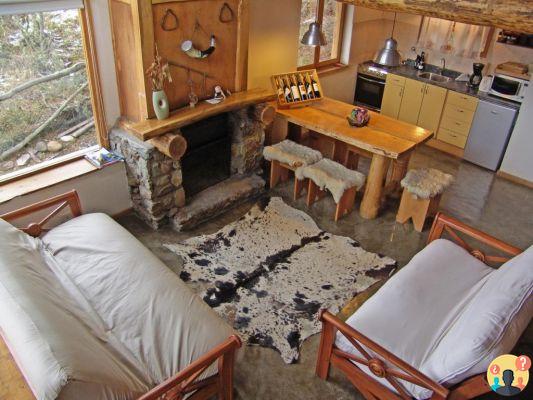 3 – Hosteria Pupanaka
One last option for budget accommodation in downtown Ushuaia is Hosteria Pupanaka. With an alpine style decorated with wood and stones, it offers good accommodation in the heart of the city. It has a good breakfast included.
MAKE YOUR RESERVATION HERE AT HOSTERIA KUPANAKA THROUGH BOOKING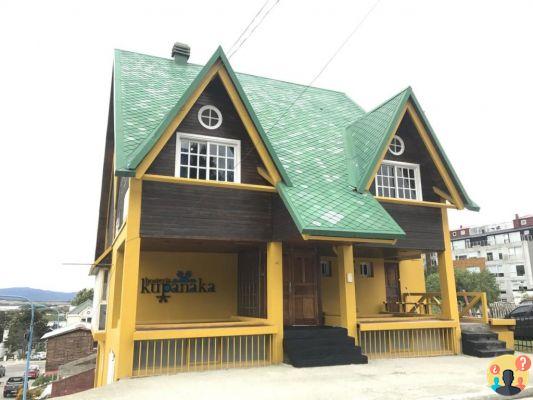 Hotels with good value for money
4 – Altos Ushuaia Hotel & Rest
With a terrace and mountain views, the Altos Ushuaia is a hotel with good accommodation options, with clean and modern decor.
Some rooms even have whirlpool overlooking Ushuaia. It is close to the heart of the city. It's a good choice for couples.
MAKE YOUR RESERVATION AT ALTOS USHUAIA THROUGH BOOKING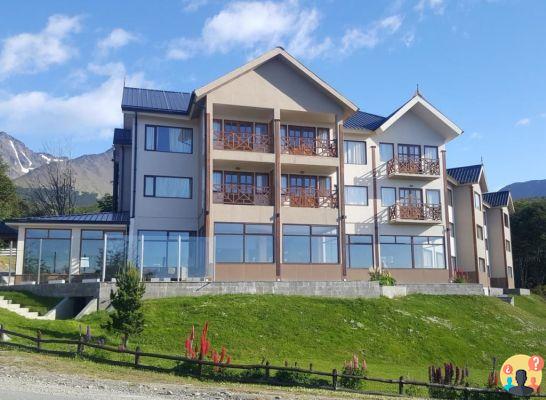 5 – Aldea Nevada
As cabanas snowy village are just 6 minutes by car from the city center. The cabins are literally on the middle of the forest, reminiscent of scenes from winter movies.
Inside, the cabins are beautifully decorated in an alpine style. It is a good choice of hotel for couples, but also offers cabins for groups of friends and families with up to 6 people.
MAKE YOUR RESERVATION AT CABANAS ALDEA NEVADA THROUGH BOOKING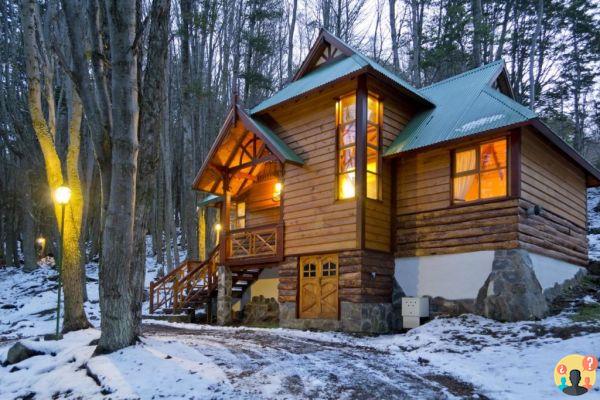 Where to stay in Ushuaia
SURROUNDINGS
Cheap Hotels
6 - Terra Incognita
another good option for those who save, but don't mind not staying in the heart of the city is the Unknown land.
They are simple but very spacious chalets equipped with a kitchen, bedroom and TV room. In addition, it faces the Beagle Channel.
MAKE YOUR RESERVATION AT TERRA INCOGNITA NEVADA THROUGH BOOKING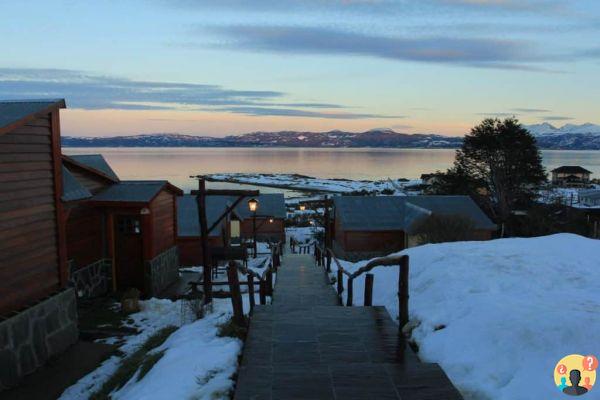 Good value for money accommodation
7 – The Yamanas
A good choice of hosting on the outskirts of Ushuaia, excellent value for money, Is The Yamanas . O three stars has large rooms with kitchens, facing the Beagle Canal.
The hotel offers breakfast included and has an on-site restaurant. It is a good option for families and is a 15-minute drive from the city center.
FAÇA HERE YOUR RESERVATION NOT THE YAMANAS PELO BOOKING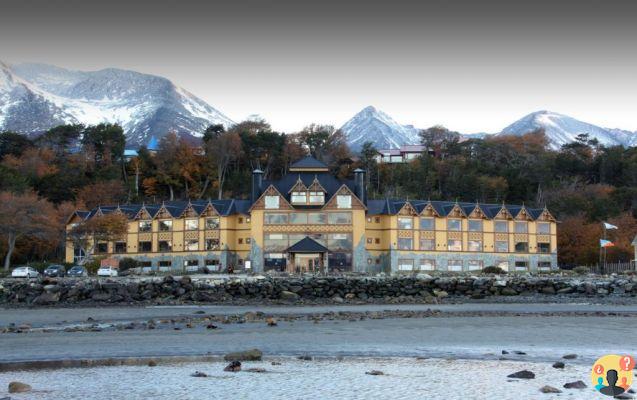 8 – Hotel Cumbres del Martial
The hotel's alpine chalets Martial Summits are a charm. Already a few meters high, 15 minutes from the city, the cabins of Cumbres del Martial It has beautiful views of the Beagle Channel. Some rooms have a slope and whirlpool. It is a great option for couples.
MAKE YOUR RESERVATION AT THE HOTEL CUMBRES DEL MARTIAL THROUGH BOOKING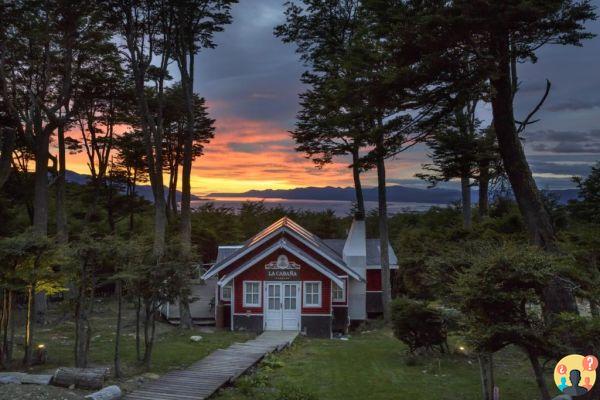 Where to stay in Ushuaia
Hotels 5 Stars
9 – Los Cauquenes Resort Spa & Experience
O Los Cauquenes Resort is an excellent choice of accommodation for couples and families looking for a resort that offers, in addition to good infrastructure, diverse activities and experience. With panoramic views of the Beagle Channel and the mountains.
the hotel theoffers SPA and spacious accommodations. One of the highlights of the hotel is the Wine Bar for cocktails and drinks at the end of the day, in addition to the outdoor and indoor pool and whirlpools.
MAKE YOUR RESERVATION AT THE HOTEL CUMBRES DEL MARTIAL THROUGH BOOKING
10 – Arakur Ushuaia Resort & Spa
O hotel design Arakur Ushuaia offers a impeccable service, SPA and modern accommodation for its guests. Panoramic views of the Beagle Channel are featured in all accommodations.
Located at Cerro Alarken nature reserve, it is a real refuge close to the city and It is one of closest hotels to the ski resort, just a 20-minute drive from Cerro Castor. This is one of the best lodging options for couples looking for where to stay in Ushuaia.
MAKE YOUR RESERVATION HERE AT HOTEL ARAKUR USHUAIA RESORT AND SPA THROUGH BOOKING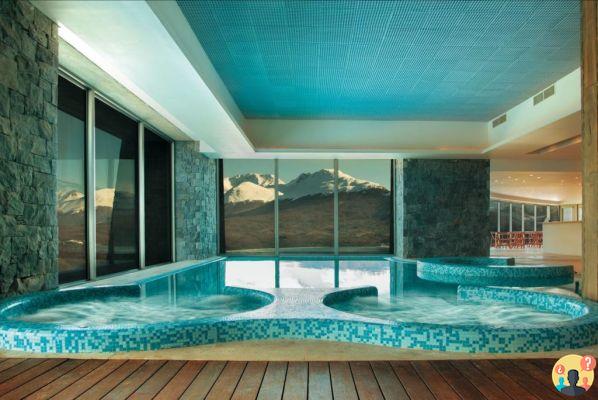 Is that you? You know where to stay in Ushuaia? Comment here!
>> Plan your trip to Ushuaia with the best tours that Españaeiros in Ushuaia offers! Access here.
What you NEED to know BEFORE going to Ushuaia
Are you full of things to think about and still have to plan your entire trip? Or you've seen it all, but you're feeling that familiar "maybe I've forgotten something?" So calm down, we'll help you with some items you can't forget before boarding. Come on?
1) Have you already purchased your airline ticket?
Where to buy: PROMO TICKETS
Looking for a good deal and flight prices? When buying tickets to Ushuaia, it is worth taking a look at the website Promo Tickets. It is quite common to find cheaper and better flight options than on other sites. We always use and is it worth it?
2) Have you booked your hosting?
Where to buy: BOOKING.COM
If you haven't booked your stay, the tip is to compare hotels, hostels and inns through Booking.com. This is the largest hotel booking platform in the world, ensuring a safe experience and great accommodation deals.
#StayHip: Keep an eye out for 'Smart Deals', which only last for one day. Some amazing hotels offer great discounts using this badge on the platform. If you find a good deal, is it worth closing?
Find more hotel options in Ushuaia
Ushuaia travel insurance
Taking out travel insurance for Ushuaia is an excellent way to ensure a smooth trip and avoid worries. Having the assistance of insurance gives you the peace you need to enjoy your destination and know that you have support if you need it. Also enjoy our Insurance Promo discount coupon. - SEE PRICES
How to have unlimited internet while traveling
Where to buy: AMERICA CHIP
Did you know that it's getting easier – and cheaper – to have unlimited internet throughout your trip?
Just ask for an international cell phone chip at America Chip. We always use and love it! They send a SIM card to your address in España, you insert it in your cell phone when you arrive at your destination and you have unlimited internet throughout the trip.
#StayHip: Save on car GPS rental and use GoogleMaps and Waze with your unlimited internet?
5) Rent cars at the best prices
Where to Rent: RENTCARS
We really like RentCars to find the cars we use on our travels. It is the only one in Spain that compares the best rental companies in the world, but lets you pay in reais, without IOF. In addition, it is also the only one that lets you pay in 12 interest-free installments. It is worth it!
#Here's a tip: Try to find cars with full car and third party insurance coverage. Thus, you avoid inopportune surprises when picking up the car.
Also, be very smart when closing with other car rental comparisons. That's because prices are usually charged in dollars and close with your card. If the dollar goes up, the price of your car rental goes up too.
Plan your trip:
Get started now by booking your hotel in Ushuaia on Booking.com
"> Save time and money searching for the best Travel Insurance with the Seguros Promo comparator! 5% extra discount with the coupon: FORTRAVELOVERS
Compare the best prices to rent a car from over 100 rental companies with Rentcars! (Pay in up to 12X! Pay in reais, without IOF)
Leave España with Unlimited 4G Internet!
Read more:
Ushuaia – Complete Guide to the End of the World
Things to do in Ushuaia – 9 Must-See Attractions
When to go to Ushuaia – Everything you need to know
Ushuaia Tips – What You Need to Know
What to do in Patagonia Argentina
Complete Guide to Caminito, Buenos Aires – Everything You Need to Know
Things to Do in Bariloche, Argentina – Attractions in Winter and Summer
Itinerary Mendoza, Argentina – 20 Indispensable Tips
Hotels in Mendoza – Options from Budget to Luxury
Complete Guide to Recoleta, Buenos Aires – How to Plan a Trip
What to do in Buenos Aires – 2 to 5 Day Itinerary
Complete Guide to Palermo, Buenos Aires – Learn EVERYTHING about the neighborhood
Aconcagua Tour – Everything to Plan your Trip
International Travel Insurance – Step-by-Step How to Hire