If traveling is already wonderful, imagine if it's to do some amazing activity? Find out which are the best destinations for adventure travel around the world.
Jump of Bungy Jump, walk in the best rollercoaster in the world, walking on the wings of an airplane, climbing an active volcano, taking one of the most dangerous trails in the world, these are just some of the activities that these destinations offer. Discover where to venture around the world and turn your trip into an unforgettable experience.
Won't forget about travel insurance, huh?
Get the best discounted plans using the coupon FORTRAVELOVERS (5% off).
Click here and enjoy!
Discover the 10 best adventure trips around the world:
New Zealand
A New Zealand It is one of the main destinations for those looking for adventure trips around the world. With a multitude of adrenaline-fueled attractions, the country attracts thousands of tourists in search of strong emotions.
One of the most popular sports is Bungy Jump, a sport in which a person jumps on a rope. It was here that the world's first commercial bungy jump was born. Another must-see is the Black Labyrinth, in Ruakuri Waitomo Cave. The route is made on a buoy and crosses an underground river with the right to this magical view of glowworms.
In Zorb Rotorua, the fun runs inside the huge plastic spheres that roll downhill and run over anyone in their path.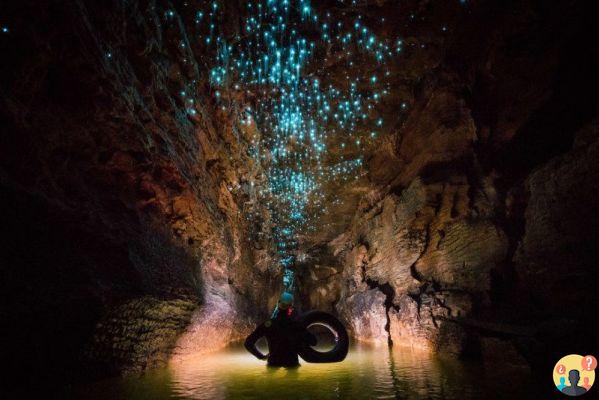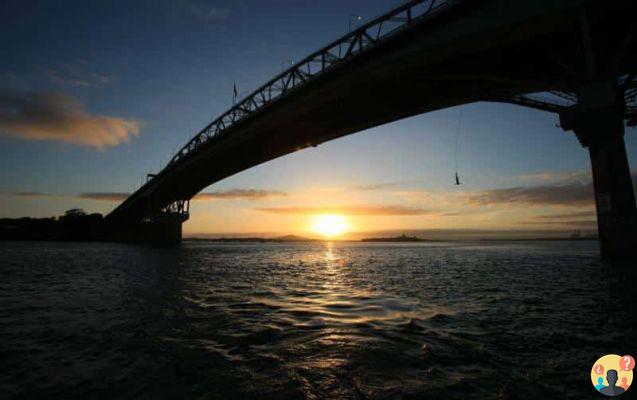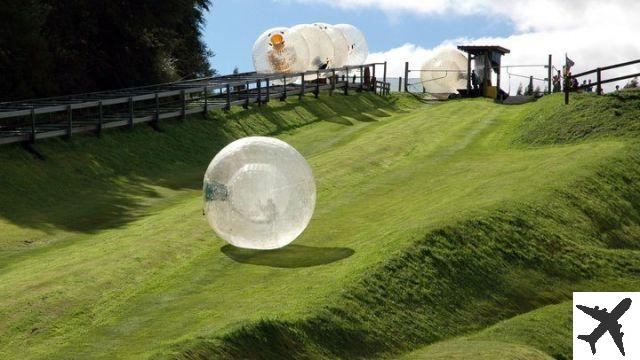 Norway
A Norway it is full of places that only the most fearless will have the courage to reach. One of them is the KjeragBolten, a rock stuck in the middle of a crevice in the Kjerag mountain, 990 meters high. It takes a lot of courage to stand on this rock, any slip could be fatal.
A Montana Kjerag It's also a great spot for Base Jumping. At the top of the mountain there is a plateau with a breathtaking view.
Another place for the forts is Trolltunga, a 700 meter high rock overlooking the Lago Ringedalsvatnet. Its name means Troll Tongue, due to its shape being similar to an extended tongue. Getting here is already quite a challenge, there are 22 km of steep climb.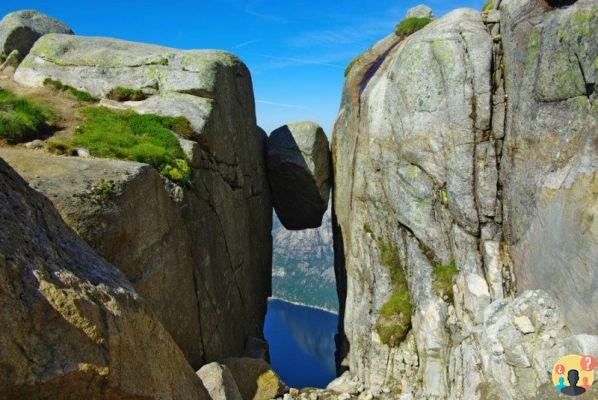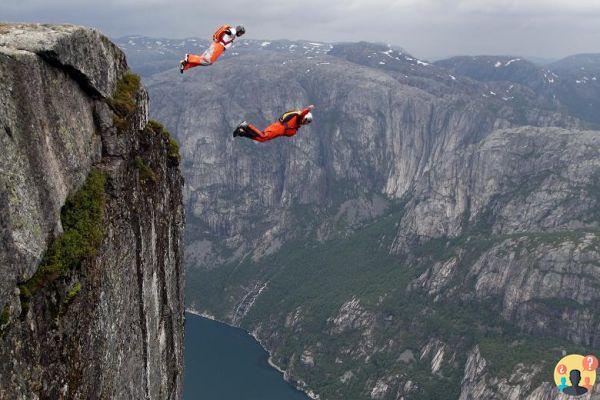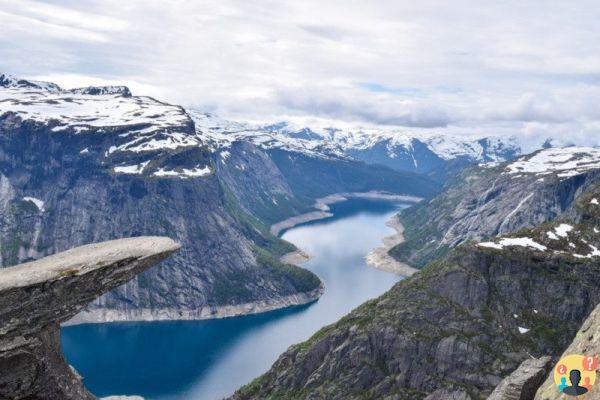 Japan
O Fuji-Q Highland Park in Fujiyoshida is a full plate for those who enjoy adrenaline. With 4 record-breaking roller coasters in various categories, this park is sure to please many adventurers. And to make it even more exciting, there is still a view of the magnificent Mount Fuji.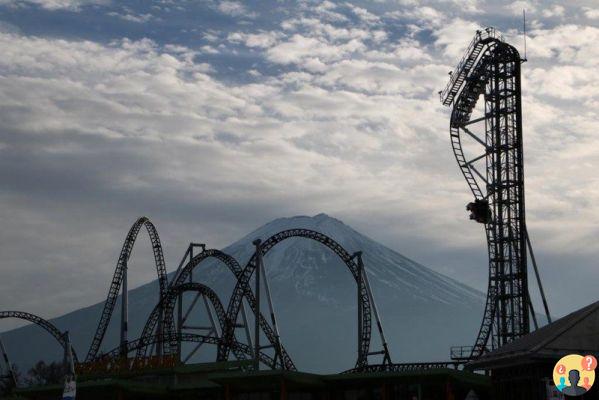 China
to rise do Monte Hua ShanAt China, is one of the most dangerous trails in the world and has even been nicknamed trail of death. The route involves sections on very narrow and precarious wooden boards. Who imagined that China would be one of the adventure travel around the world more exciting?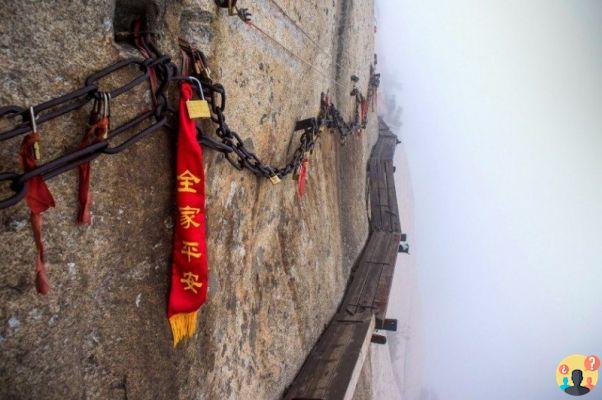 Company formation in Dubai
Dubai is one of the most amazing places to skydive. the view of Palm Jumeirah makes it even more exciting.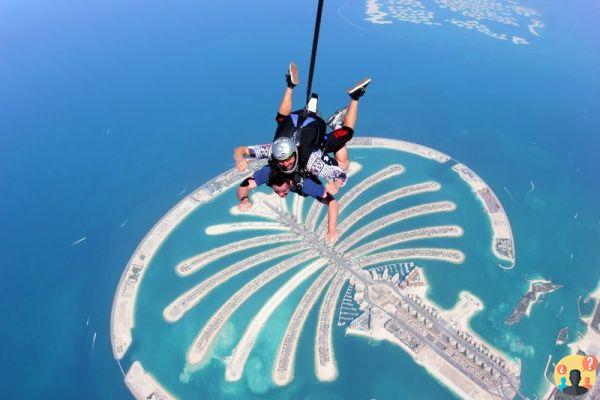 United Kingdom
Have you ever imagined walking on the wings of a moving plane? The company Wingwalking in the UK gives you all the training to make that dream come true.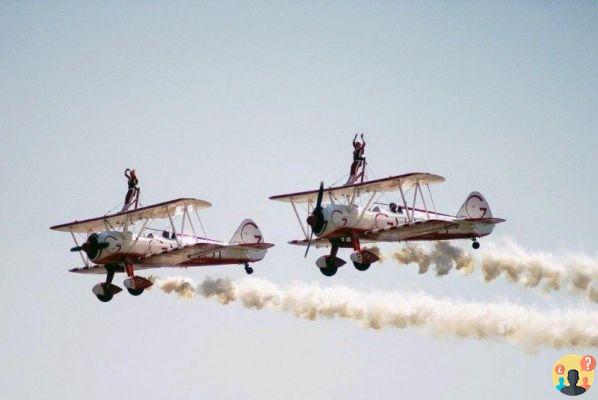 Chile
O Chile It is a fantastic country with a very diverse landscape, from deserts and beaches to snow and volcanoes. O adventure tourism in Chile It is very strong, with many options for those who enjoy adrenaline, among them, climbing an active volcano.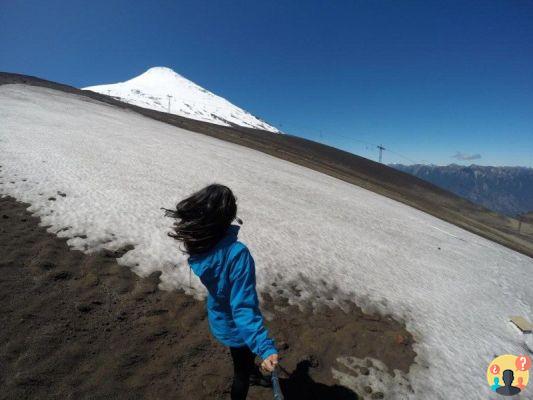 Patagonia
Patagonia is one of the most beautiful and wild regions in the world, with many options for adventure seekers. In El Calafate it is possible to go ice trekking in the Perito Moreno Glacier, the third largest glacier in the world.
Torres Del Paine National Park is perfect for those who enjoy adventure in the midst of nature. The famous "W" and "O" circuits are classics of trekking in Patagonia.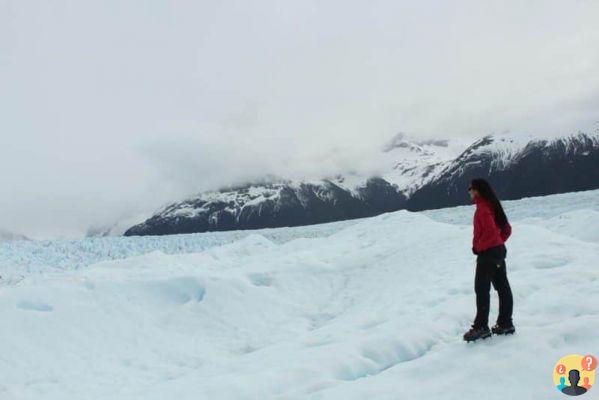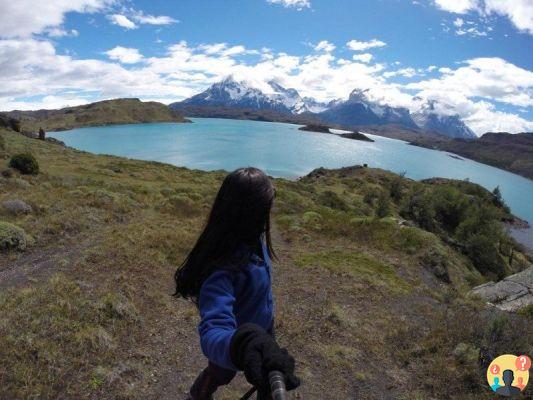 Mexico
O Mexico It is a country with exuberant nature and full of incredible attractions. There are numerous theme parks, zip lines, cenotes, Cliff Diving, diving.
Cenotes are underground caverns filled with stalactites and stalagmites. The waters have a beautiful color and are super crystal clear. A guided tour of the cenote is a must.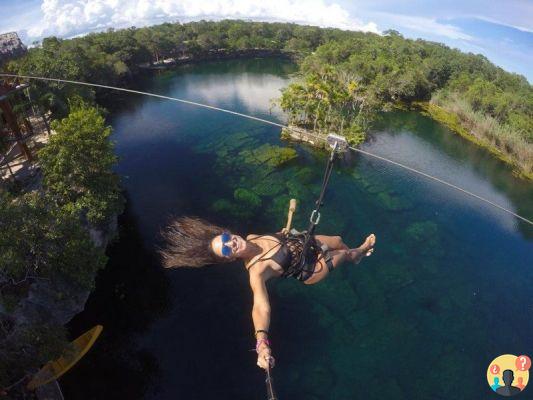 Bolívia
A Bolívia It also has good options for those looking for a little adrenaline. In La Paz it is possible to practice mountain biking in the famous Death road, a very narrow gravel road with low visibility, which became known by that name due to the high rate of accidents along its route.
Another fantastic place is Uyuni Salt Flats, the largest salt flat in the world. Taking the traditional 3-day tour on the salt steppe is an unforgettable adventure.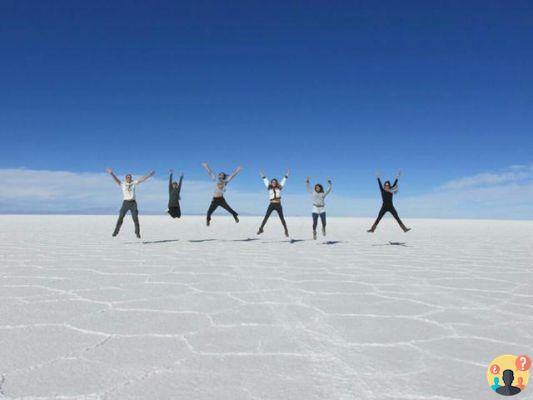 So, what will be your adventure trip around the world?
Plan your trip:
Get started now by booking your hotel on Booking.com
Save time and money searching for the best Travel Insurance with the Seguros Promo comparator! Extra 5% off with coupon: FORTRAVELOVERS
Want to find cheap tickets? Find flights with discounts of up to 35% every day at Passages Promo!
Rent your car at Rentcars! Installment up to 12X, paying in reais and without IOF!
Leave España with unlimited 4G Internet!
Skip the lines for attractions, buy your tickets in advance here!