Summary:
Route and Map of the Cayman Islands
2. Best time to travel to the Cayman Islands
3. What to see in the Cayman Islands
3.1 George Town
3.2 Stingray City
3.3 Cayman Crystal Caves
3.4 Turtle Center
3.5 Seven Mile Beach
4. What to do in the Cayman Islands
5. Tips before travelling to the Cayman Islands
At ForTravelLovers we have created a list of tourist destinations and activities that you can see and do in the Cayman Islands. Did you know that diving was born in these islands? Travel around the country and discover its wonderful beaches and transparent waters.

Map and Route through the Cayman Islands
The Cayman Islands is a British Overseas Territory comprising 3 islands in the western Caribbean Sea. First of all it is important that you know how to move around the Cayman Islands without wasting too much time. That's why we've marked the places you need to see if or when on the map and then explained how to get from one place to another:

Arrival: we will stay in George Town and take the opportunity to visit the area. We recommend renting a car to move around the island.
From George Town to Stingray City: we will go by road and take about 15 minutes.
From Stingray City to Old Man Bay: After visiting Stingray City, we will go to Old Man Bay to see the Crystal Caves. It is a 16 minute drive.
Old Man Bayto West Bay: We will be driving for 45 minutes. There we will be able to see the Turtle Cnetro.
West Bay to Seven Mile Beach: It will take no more than 8 minutes by car to this beautiful beach.
Best time to travel to the Cayman Islands
The Cayman Islands have a tropical savanna climate and it is hot every month, both in the dry and wet seasons. The best time to travel to the Cayman Islands is from January to December, where you will find a pleasant climate or warm weather with little rainfall.
The average maximum temperature in the Cayman Islands is 30°C in August and 26°C in January.
It is a destination that is characterized by good temperatures without excess cold or heat at any time. Great!
What to see in the Cayman Islands
If you're thinking about where to travel this summer and have come up with the idea of theCayman Islands, you'll want to know what places there are to visit in that country. That's why, below, we explain the best places to see in the Cayman Islands.

George Town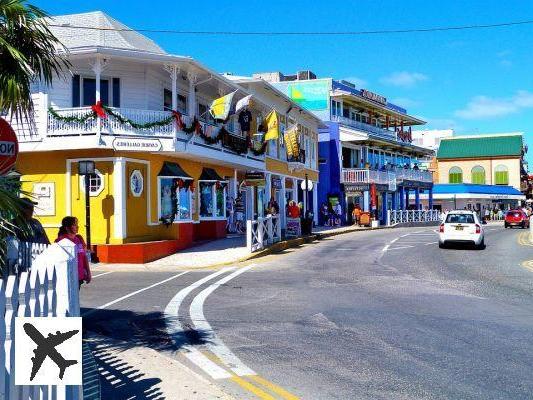 One of the places to see in the Cayman Islands is George Town, the capital and main city of the Cayman Islands, a British overseas territory. Here is what you will see in this wonderful city:
National Museum of the Cayman Islands: The National Museum of the Cayman Islands is dedicated to the conservation, research and display of all aspects of Caymanian heritage.
South Sound Road: This is one of the beaches you have to go to if you want to go. Very quiet and perfect for relaxation.
Smith's Barcadere: Located in George Town is a beach that can be considered natural psychology. It is a perfect place for snorkeling.
Camana Bay: It is a shopping and gastronomic center where you can try typical dishes from the Caymans.
Stingray City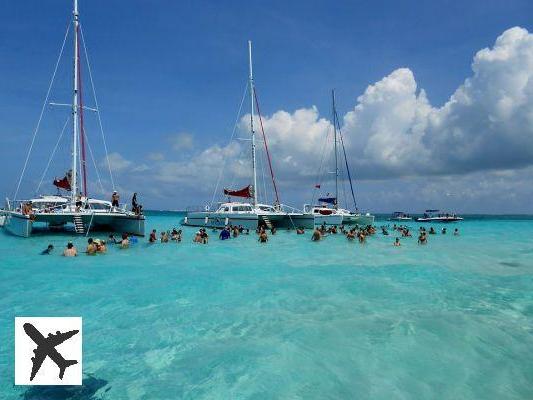 Stingray City is a series of shallow sandbars located in the North Sound of Grand Cayman, Cayman Islands. It is a tourist attraction, where southern stingrays are found in abundance and visitors can pet and interact with the animals.
There are two sandbanks, one that is in the lower part and another that is deeper and where it is possible to dive with rays. Today, tour and excursion boats, along with private boats, gather in the town of Stingray in large numbers.


Cayman Crystal Caves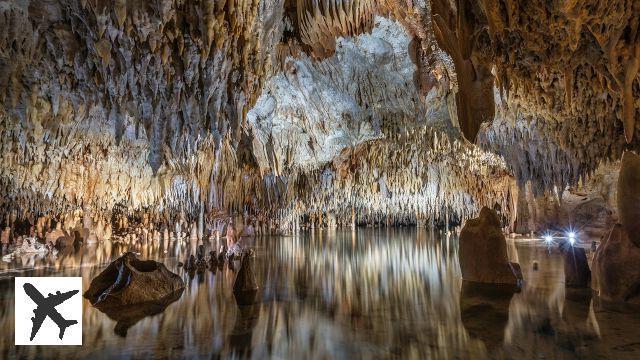 image source: Youtube
Another place to see in the Cayman Islands is the Crystal Caves. Located in a lush rainforest on Northside, Grand Cayman, the Crystal Caves of the Cayman Islands are the island's newest tourist attraction.
All visitors receive guided tours on foot. Tours are approximately 1 ½ hours and take you through the surrounding rainforest area and 3 spectacular caves. They allow the tourist to visit some beautiful caves with stalactites and stalagmitesthat give a wonderful surprise.
Turtle Center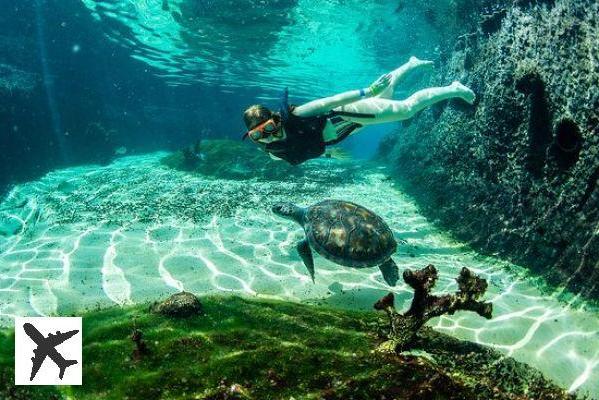 image source: TripAdvisor
Centro de Tortugas is a farm located in West Bay and is a very touristy place in the area. To go to the turtle farm is to know these species closely and to admire them in their different sizes. The Cayman turtles are huge and it is an experience that for small children would have a lot of fun attending this place.
As for the price, dollars are accepted even though the currency is the Caymanian dollar which is worth more than the American dollar. Tourists are charged about 12 usd without taxes for the entrance and you can take pictures and walk around the park with total freedom.
Seven Mile Beach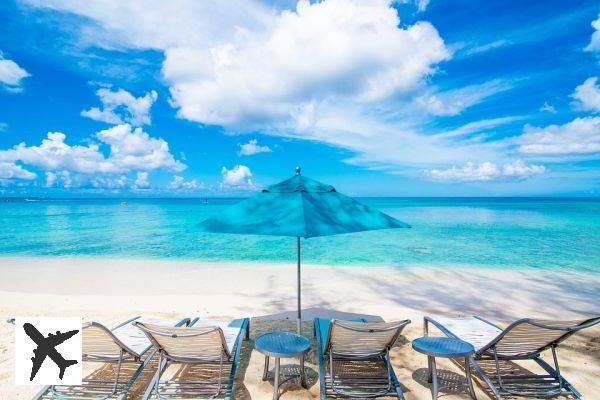 One of the places you have to see if or when in the Cayman Islands is its famous Seven Mile Beach. It's a long sandy coral beach at the western end of Grand Cayman Island. Seven Mile Beach is known for its beauty, and recently received the honor of "The Best Beach in the Caribbean" from Caribbean Travel and Life magazine.
Seven Mile Beach is the most popular and developed area on Grand Cayman. It is home to most of the island's luxury resorts and hotels. Despite the name, a generous measurement puts the actual length at just over 6 miles.
What to do in the Cayman Islands
So far we have explained what you can see in the Cayman Islands on a tourist and cultural level. But don't worry, this country also offers activities and adventures that will make your experience unique. Below are some suggested activities to doin the Cayman Islands:
Kayak or Stand Up Paddle: You can practice any of these sports in Seven Mile Beach. It is a very fun alternative with beautiful views of the Caribbean.
Kittiwake Wreck Diving: For those who want to do it, the wreck is called Kittiwake at Seven Mile Beach, Grand Cayman, it has a depth of 17 meters. The Kittiwake was an underwater rescue vessel that was decommissioned in September 1994. Inside the ship there are ghostly sections, such as the captain's cabin, the ammunition room, the dining room, etc.
Alternative to diving: For those who do not dare to dive, there is the possibility to snorkel anywhere on the island (including the Kittiwake) where you are sure to see fish.
Sea Trek Cayman: Allows you to dive with a helmet built with the highest quality standards and capable of providing three times the amount of air needed to breathe.
Stingray City Stingray Swimming: One of the things to do in the Cayman Islands if you areswimming with stingrays. You can go in a catamaran group. They will explain to you how they behave and what you should do so as not to damage them. You can swim with them without any problem and you will see that they are totally harmless.
Witness Bioluminescence: In a bay on Grand Cayman, one of only a dozen places in the world, there is a magical and exotic phenomenon. It is an extraordinary natural light show known as Bioluminescence. You can't miss it.
Travel tips to Cayman Islands
The Cayman Islands, like many countries in Central America, have a very different culture and a different standard of living. That is why before you travel you should consider the following:
Vaccinations: Some vaccinations are recommended for visiting the Cayman Islands. The WHO and ISTM recommend the following vaccinations: Typhoid, Hepatitis A, Hepatitis B, MMR (Measles, Mumps and Rubella), Meningitis, TDaP (Tetanus, Diphtheria and Pertussis), and Influenza.
Visa: A passport is required to enter the Cayman Islands.
Security: Small crimes such as purse snatching and bag snatching can occur in the Cayman Islands. Travelers should avoid carrying unnecessary valuables
Budget: The Cayman Islands, along with the Turks and Caicos archipelago, is one of the most expensive destinations in the Caribbean. It couldn't be less so if, upon hearing its name, one automatically thinks of its role as a tax haven. According to the TripAdvisor report, this spring it could cost up to 540 euros on average per night.