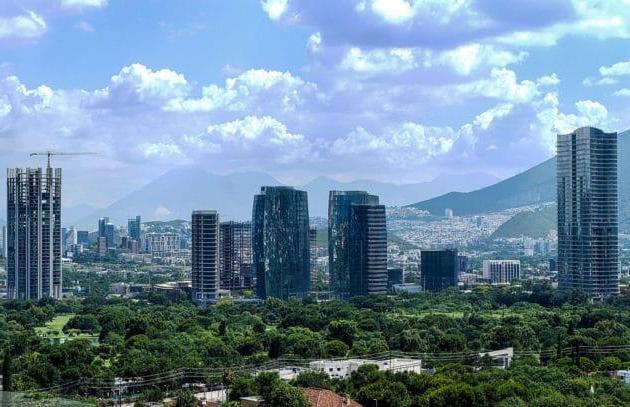 Looking for a place to sleep in Monterrey? Here are all our tips on how to find the best neighborhood to stay in this Mexican city.
Monterrey is one of the ten largest cities in Mexico. Located in the state of Nuevo Leon, it is close to the border with Texas. With more than one million inhabitants, it is a dynamic city, which has recently been urbanized and modernized.
Monterrey is also a university city, which welcomes many students from all over the world. It is mainly known for its Institute of Technology and Higher Education (TEC), which has an international reputation. For your trip to Mexico, the city of Monterrey can be a short stay or a stopover, for example before a trip to Mexico City or the Yucatan region.
Although the city has a few points of interest, it remains relatively unpopular with tourists. Before looking for a place to sleep in Monterrey, you should be aware that there is sometimes a climate of insecurity in the city. However, if you are planning a trip to Mexico, this should not be a major concern. Indeed, the number of armed robberies in the city is mainly due to drug-related conflicts. Most of these events take place between locals. However, for security reasons, it is not advisable to go out at night in certain neighbourhoods.
We will therefore discover together the neighbourhoods to be favoured and those to be avoided for housing in Monterrey.
San Pedro Garza Garcia: the district to be privileged
Located southwest of Monterrey, San Pedro Garza Garcia is one of the best places to stay in Monterrey. It has many hotels, bars and restaurants, in a rather chic and modern atmosphere. Many business travellers regularly visit Monterrey and this district is a privileged place during their visits. From here, you can reach the city centre in 15 minutes by taxi and enjoy the activities in the surrounding area in complete tranquility. For example, San Pedro is home to the Calzada 401 and Paseo San Pedro shopping centres. You can also take advantage of your stay to shop in two of Mexico's largest shopping malls. San Pedro also boasts the Planetario Alfa Science Museum, which is well worth a visit.
The best choice if you are hesitating about your accommodation in Monterrey, is especially around the Del Valle area in San Pedro.
Apodaca: to choose during a stopover
This small town in Mexico is located west of Monterrey. You can easily reach your destination by subway or in 25 minutes by taxi. It is also the city where the airport is located, which is ideal for sleeping in Monterrey during a stopover. Apodaca is a quiet and residential city. However, it does not have any major tourist activities. If you are wondering where to sleep in Monterrey to avoid the crowds and bustle of the city centre, it seems that Apodaca is also the area to choose.
Barrio Antiguo: the neighborhood to avoid
The Barrio Antiguo is Monterrey's downtown. You will find for example the Macroplaza square, a must in the city as well as the main museums: the Museum of Popular Culture of Nuevo Leon, the Museum of Mexican History, the Museum of Contemporary Art and the Museo del Palacio. After all these visits, there is one place that will charm you even more, it is the famous Paseo Santa Lucia. This large square invites you to relax, with its pools and fountains. There is also an exhibition of colourful works of art.
Although this area is interesting from a tourist point of view, it is not advisable for your accommodation in Monterrey because of the very present insecurity, especially at night. However, if you are looking for a place to sleep in Monterrey, it seems that the area around the Rio Santa Catarina, west of the Macroplaza, is safer. It is especially around Constitution Street that a wide range of reputable hotels are concentrated. They are often chosen by business travellers, who have a strong presence in the city, for their proximity to the University. However, in general, it is preferable to use taxis for your travels in Monterrey.