Some love it, others not so much, it's important to give Caminito at least a chance in Buenos Aires. Come read all our tips and be surprised by the cultural life, gastronomy and even a little modernity of this place.
Caminito, in Buenos Aires, generates many controversies. There are those who only explore the two streets of Caminito and others who go further to understand the La Boca neighborhood. There are also those who don't spend a penny in restaurants and others who risk the experience. In addition, some are repressive because it is a dangerous neighborhood, and others are already cautious and enjoy the ride.
The truth is that Caminito has established itself as an important cultural historical place for tourism in Buenos Aires and. The gastronomic options are improving and the places for artistic performances are being more valued.
For those who want to delve deeper, there is even a guided tour of the region of colorful houses. Held by the city hall every Friday, just ask at the Tourist Center on Av. Don Pedro de Mendoza, 1.900.
Here, we leave you with some valuable tips to make your tour of La Boca and Caminito the best and most engaging possible. Open your mind, enjoy and discover.
Don't forget travel insurance!
Click here and hire the ideal plan for your trip at the best prices!
The history of the Neighborhood
Is the neighborhood dangerous?
Where is it and how to get there
Accommodation in the Neighborhood
best time to meet
What to do in the Neighborhood
Restaurants in the Neighborhood
More attractions in Buenos Aires
What you need to know before going to Buenos Aires
Read more about Buenos Aires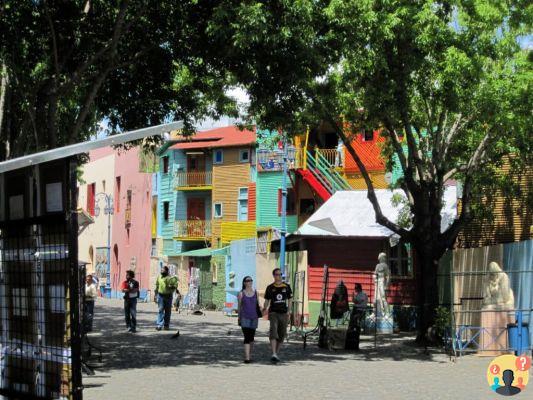 Caminito Buenos Aires History
In the neighborhood of La Boca, Caminito is a symbol of the union between neighbourhood, history and the arts. The most colorful street in Buenos Aires was once the most degraded. After losing the hustle and bustle of the city's first port and the coming and going of trains, La Boca was forgotten.
Caminito was built by the will of its residents, including Arturo Carrega and the local painter Boca Quinquela, to revitalize the abandoned alley. What is now known as Caminito was nothing more than a plot of land with train tracks and tenement houses (conventillos).
The winding route of Caminito does not exceed 150 meters in length. There used to be a stream running through here, and even the railroad, but since 1950 the cobblestones have witnessed changes.
The story is told through its colorful conventillos and well-disposed artists. Even some can be quite invasive, just ignore it and move on, or stop and admire. #StayAtip: everything will be charged, even to take a picture on the panels where we put our heads.
Upon arriving in La Boca, the first thing we see is the Riachuelo River and its Overhead bridges. Which is very interesting, since the neighborhood was developed on the banks of this river. The city's old port and one of the main railways were essential for this remote piece of town.
right next door is Caminito. The street, considered an open-air museum, pays homage to the tango "Caminito" composed by Juan de Dios Filiberto, a resident of La Boca and friend of the painter Quinquela.
The colorful houses, painted with leftover paint, were tenements with several rooms, a central courtyard and a shared bathroom. Most of its residents were Italian and even Spanish immigrants.
Is Caminito dangerous?
Despite all the investment and being an important tourist spot, La Boca is a neighborhood that requires some care. Small thefts and robberies are constantly reported, but nothing that can't be avoided.
Avoid discomfort by staying in the tourist area, basically the Caminito museum street and surroundings such as the streets between Magallanes, Av. Almirante Brown, Necochea, Av. Don Pedro Mendoza.
If you choose to walk to La Bombonera, it is possible, follow the main street that has shops and the movement of other tourists. Anyway, as a good tourist, just be careful, attentive and common sense.
Where is Caminito and How to Get There in Buenos Aires
Located in the neighborhood of La Boca , on the banks of the Riachuelo River, Caminito is about 5 kilometers from Plaza de Mayo. About 13 km from Aeroparque Jorge Newbery. It is not difficult to reach the famous street of artists, tango dancers, painters and several colorful houses.
With no subway option, you can go by taxi, car or tourist bus. Even the bus lines are very quiet to be used. Just avoid walking, although Buenos Aires is the city for long walks, the route to Caminito is very remote
Accommodation on Caminito in Buenos Aires
To stay on Caminito there are few accommodation options and it's not really worth it. However, if you want to experience the Parque Lezama Apartment have daily starting at $ 174. Less than 2 kilometers from the street path, It has a balcony with a view, air conditioning, WiFi, TV, private bathroom and full kitchen.
>> See more options and tips in our Complete Guide to Where to Stay in Buenos Aires – The Best Options from Budget to Luxury.
Find more options where to stay in La Boca and other areas of Buenos Aires!
Caminito Buenos Aires best time to visit
The Caminito region gets more interesting during the day. Preferably on open days, when the blue sky and the colors of the houses are more photogenic. Restaurants and shops usually open from 11 am, some cafes even open earlier.
As the Caminito Plastic Artists Fair. Since 1977, contemporary artists have exhibited and sold their work inspired by the alleys and alleys of La Boca. The first open-air arts and crafts fair in Latin America runs until 18 pm in winter and until 20 pm in summer.
Therefore, it is worth arriving a little before everything opens because of the movement. It will be easier to appreciate it calmly, take the most classic photos, and even escape the insistence of some sellers. If you're going to eat in Caminito, it's also easier to haggle and find the best place to stay.
There are options for interesting events in the evening. If it's the summer season, you can even enjoy the outdoor tables in the bars, but avoid walking around the region. Depending on, go straight to the chosen location.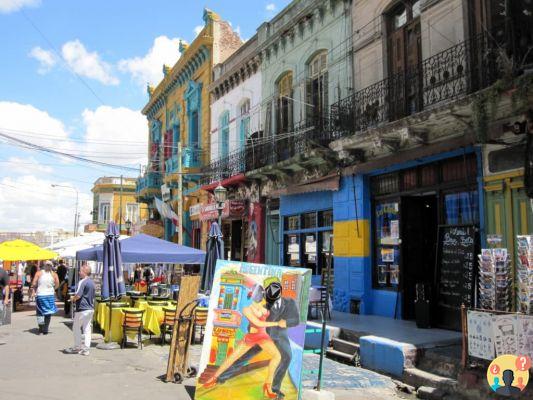 La Boca and Arredores Path
If in the XNUMXth century La Boca was in constant movement for being a port area. The same does not happen in the present. The neighborhood is very quiet, leaving the hustle to basically Caminito, the surrounding streets, like the Magallanes Street and on game nights, the area near the stadium The Bombonera.
In fact, outside of the movement of tourists and fans, La Boca has areas that are not very safe. So, choose to go at times related to your tour. For example, walking through the streets of Caminito can take little time, you can go to La Bombonera and even other museums.
Things to do on Caminito Buenos Aires
We made a map so you don't miss any attractions on the Caminito and surroundings. Write it down:
It is impossible to go unnoticed by the fork of colorful houses on the Caminito. Beyond the hustle and bustle is the most colorful area of ​​La Boca. The steel and zinc sheet houses are not only on display, they are also shops, ateliers, restaurants and cafes. And other tourist attractions off the museum street also deserve attention.
Na Magallanes Street, affectionately known as Calle de los Artistas, the houses gained new air with the number of artists scattered there.
O Patio Quinquela (Calle Magallanes, 878) maintains history with rooms occupied by artisans, artists, handicrafts and souvenirs. The same happens with the Cultural Center of the Artists (Calle Magallanes, 861), created in 2001, brings together several artists in the former 1881 tenement.
Juan de Dios Filiberto, who was responsible for the consolidation of tango as a musical genre, lived in one of these studios, was a friend of Quinquela Martín and composer of the tango "Caminito". Also at number 885, Calle Magalhães, lived the parents of Benito Quinquela Martín.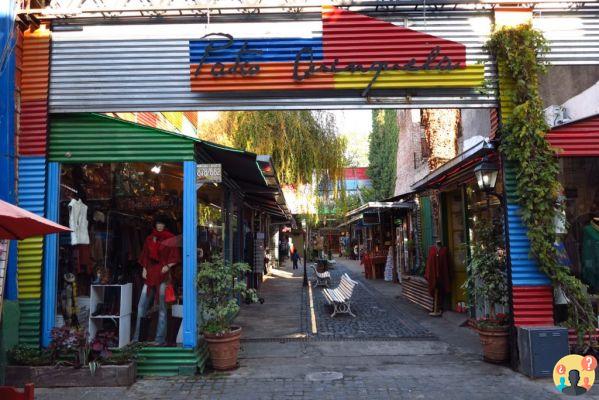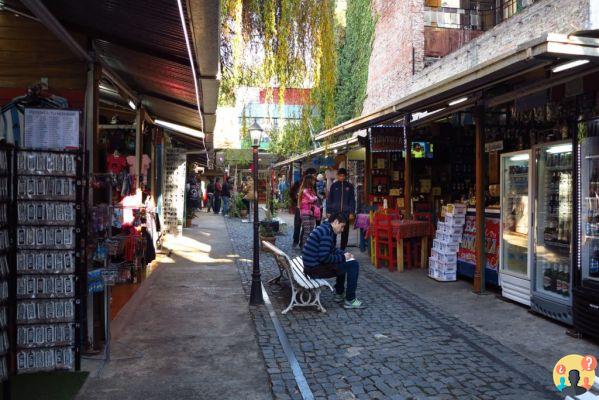 Museum Benito Quinquela in Caminito Buenos Aires
Also, take advantage of your curiosity about Quinquela, stop at Benito Quinquela Martin Museum. The studio-house celebrates the orphan artist. Adopted at age 6 by an Italian and an Argentinian immigrant.
Benito Quinquela has become one of the main contemporary artists in Buenos Aires. He and his different way of painting everyday life, with a spatula instead of brushes. The artist's works and history are on display alongside other local artists.
A good place, with excellent acoustics to watch a theatrical performance, dance and even tango is the Riverside Theater. Next to the Benito Quinquela Martín Museum, land also donated by Benito, it was opened in 1971. Many walls were even painted by Benito himself.
O wax Museum in Caminito is quite picturesque. Going up the timid stairs, in a small place with low light, a little too dark, statues recall the history of Buenos Aires. Other random curiosities are represented by the wax figures.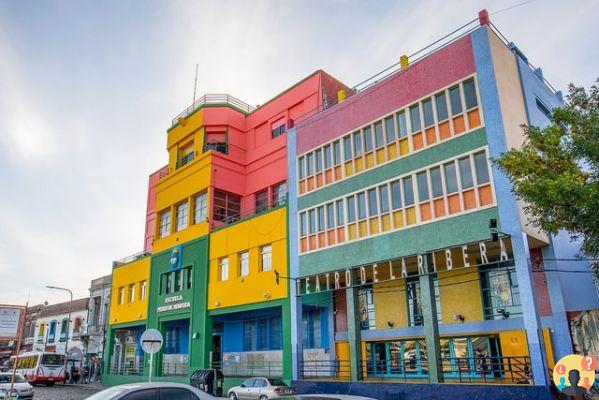 PROA Foundation
Still on Avenida Pedro Mendonza, take the PROA Foundation. Focused on the great artistic movements of the XNUMXth and XNUMXst centuries with all possible artistic diversity.
The building is a happy meeting of the old Italian mansion with the glazed walls of our time. It has a bookstore, a very varied program, including for children, and rich temporary exhibitions.
To top it off, there is a comfortable and cozy café. At the Cafe Bow it is possible to relax in armchairs and be surprised by the incredible view from the terrace of the Riachuelo River. Perfect for getting out of the hustle a little. They also serve refined and tasty meals at good values.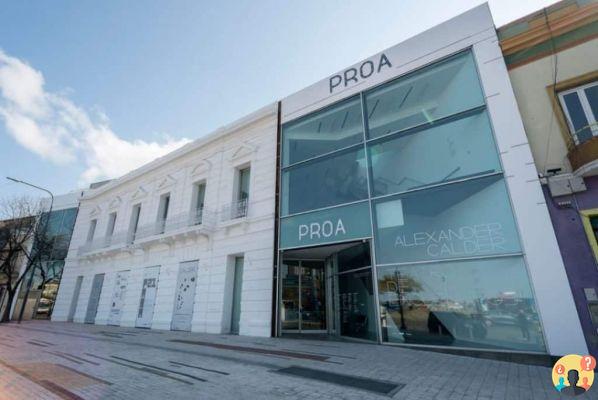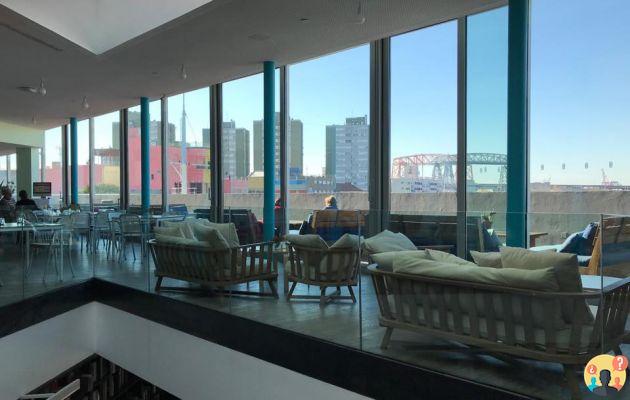 The Transhipper Bridge
The bridges that we see in Riachuelo are called Nicolás Avellaneda Transborder Bridge and connect the capital with Avellaneda. The oldest from 1914, it is 1600 meters long and has two towers about 50 meters high.
It was produced in England being assembled upon arrival in Buenos Aires. Currently inactive, the National Historic Monument is known as La Boca Bridge.
20 of this type were built in the world and only eight still exist. An icon of La Boca, the postcard was very important for the port activity. Since Avellaneda was a strong industrial center.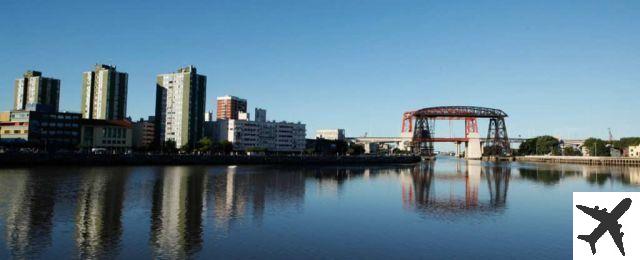 Cultural Show and Tango in Caminito Buenos Aires
Watching tango in Caminito can be a little weird, as the best choices are in downtown Buenos Aires, in Puerto Madero and even in the streets of San Telmo.
But, you can watch a Tango show on the streets of Caminito. Some restaurants put small platforms for the performance of the dance, sometimes with live music. O the barrel, at Calle Magallanes, 845 has fair prices, exciting Tango and a choripan that must be tasted.
One of the Caminito's surprises is an old power plant. The imposing Renaissance and Florentine red-brick building from 1916 is considered a Historical Heritage of the City.
The cultural space Art Factory with musical and artistic performances. There is a room for 1.200 spectators with perfect acoustics for concerts by symphony orchestras. Some of the Tango and Jazz Festival performances usually take place here. It is worth taking the guided tour and checking the website to see the schedule.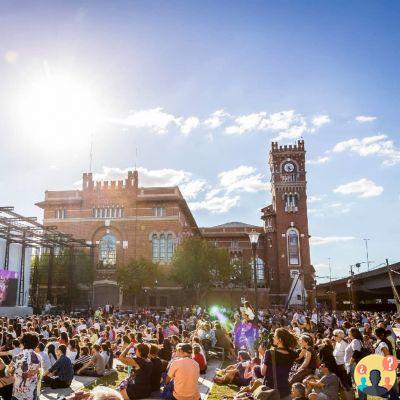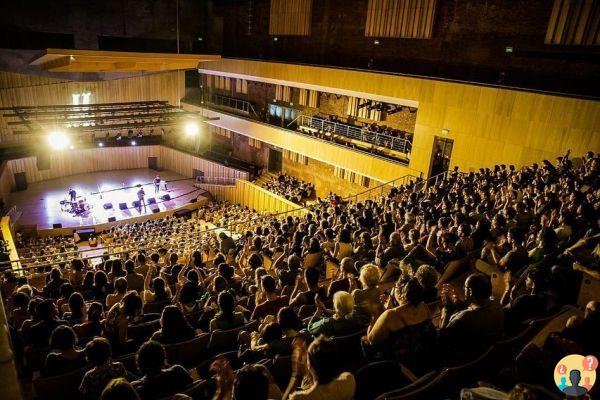 The Bombonera
And you can't go on Caminito and miss out on the The Bombonera. The Boca Juniors stadium needs to be visited even if only from the outside. It is less than 500 meters walking from Caminito to La Bombonera.
The building was built in 1940 and the full house can hold up to 55 players. The incredibly steep stands and close to the field leave your jaw dropping.
The guided tour of the stadium is useful, with a visit to the boxes, bleachers, changing rooms and even part of the field. Now, to enter the center of the field there is an extra fee. Even inside the stadium there is the Boquense Passion Museum telling a little more about the history of the team at the heart of the porteños. The visit can be combined or separate.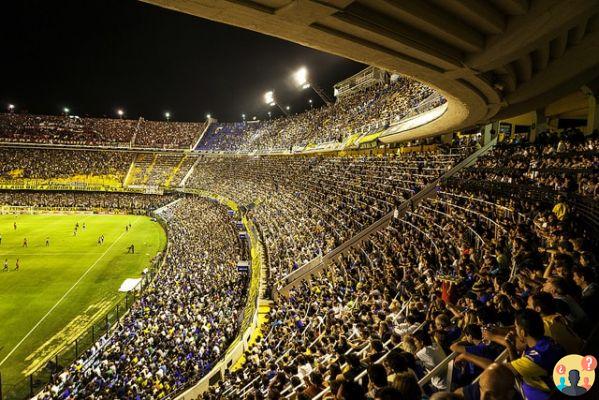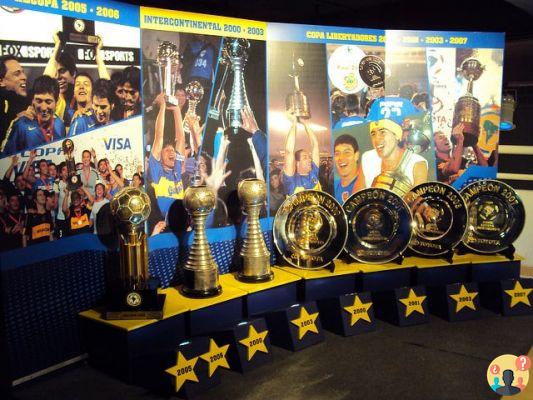 Restaurants off Caminito Buenos Aires
The restaurant options on Caminito are numerous. The offer of environments is extensive: closed, open, reserved and even with tables spread out on the sidewalks. Most serve full lunches such as Argentine parrilla or other typical dishes. If you look closely you will understand that Caminito has high values ​​and also the most affordable.
Some restaurants get to be boring in the insistence of the invitation. Be smart and clarify all doubts before consuming, without shame. For example, whether or not credit cards are accepted. With patience, you can find a nice place to eat and create good memories.
A good find is the the great paradise , with well-served dishes in a reserved, inviting place and live music. O Café Cultural Aleph It's perfect for homemade options. From the delicious empanadas to the tiramisu. The cozy, graceful and friendly café invites you to sit on the veranda, enjoy a drink and watch the street come and go.
In the historic mansion of 1882 is the Bar The Pearl of Caminito. The exposed rustic wall, decoration filled with photographs and souvenirs give a very special air to the place. Take advantage of the neighborhood's Italian history to venture into a cantina like the exciting The Little Steam.
Or if you want to be enveloped by the picturesque decor and friendly service of The worker, which is close to Usina da Arte. The simplicity of homemade, hearty and succulent cuisine has captivated tourists. Try the apple pancake with rum and ice cream.
>> Read more about Buenos Aires Restaurants – The Best Places to Eat Guide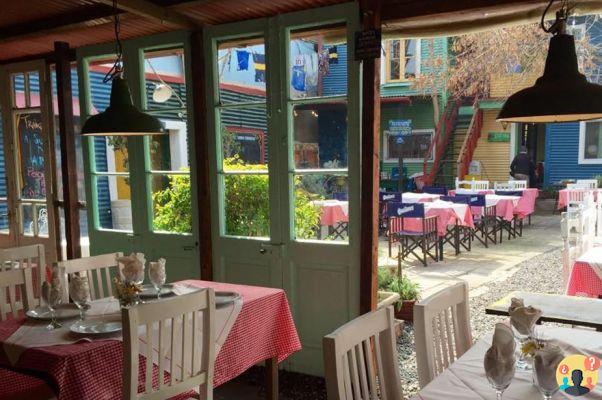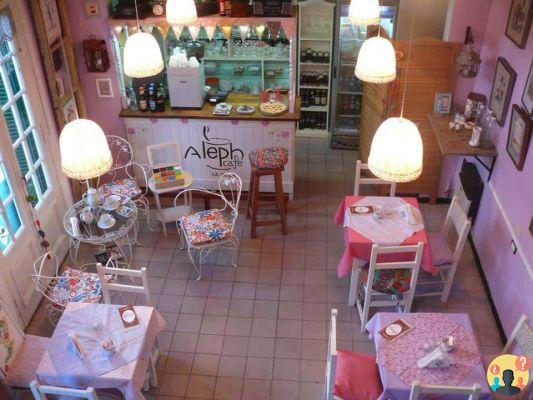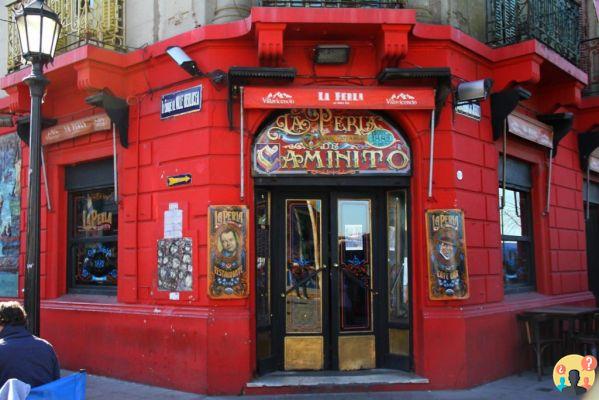 What to do in Buenos Aires besides the Caminito
Buenos Aires is a passionate city! From history to gastronomy, you can enjoy a lot of the Buenos Aires capital. It doesn't matter if you stay for 2 to 5 days, you have Buenos Aires tourist spots for all tastes and various itineraries.
>> Check out a little more in our post full of tips Things to Do in Buenos Aires
Enjoy the rhythm of the Caminito tango to visit the museum of another resident important to the local history. Composer, singer and actor Carlos Gardel.
In the Abasto district, the Carlos Gardel Museum is in the house that Gardel bought for his mother. In the simple but elegant house, it is possible to see personal items, curiosities and a lot of history. Get more involved with the guided tour, the guides tell amazing stories. It is close to the Carlos Gardel subway station.
What you NEED to know BEFORE going to Buenos Aires
Are you full of things to think about and still have to plan your entire trip? Or you've seen it all, but you're feeling that familiar "Have I forgotten something?"
So calm down, we'll help you with some items you can't forget before boarding. Come on?
1) Buenos Aires travel insurance
Buying travel insurance for Buenos Aires is an excellent tip to ensure a smooth trip and avoid worries. Having the assistance of insurance gives you the peace you need to enjoy your destination and know that you have support if you need it. Also enjoy our Insurance Promo discount coupon. - SEE PRICES
#StayHip: Save 10% on your travel insurance. use the coupon FORTRAVELOVERS to get 5% off and pay with boleto to guarantee an additional 5% OFF.
Travel Insurance: South America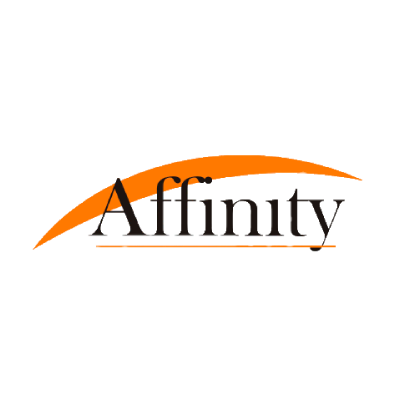 Affinity 35 LATAM Medical Assistance USD 35.000 Lost Baggage USD 1.200 (SUPPLEMENTARY) R$ 13/is*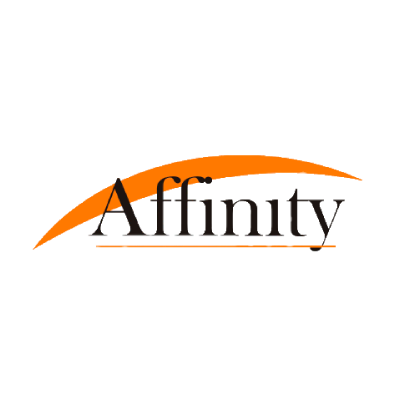 Affinity 60 LATAM COVID-19 QUARANTINE Medical assistance USD 60.000 Lost luggage USD 1.200 (SUPPLEMENTARY) R$ 72/is*
Travel Assist 30 Am. Latina +COVID-19
Medical assistance USD 30.000 Lost luggage USD 400 (SUPPLEMENTARY) R$ 12/is*
*Value for 7 days of travel. Select the desired plan!
2) Have you booked your hosting?
Where to buy: BOOKING.COM
If you haven't booked your stay, the tip is to compare hotels, hostels and inns through Booking.com. This is the largest hotel booking platform in the world, ensuring a safe experience and great accommodation deals.
#StayHip: Keep an eye out for 'Smart Deals', which only last for one day. Some amazing hotels offer great discounts using this badge on the platform. If you find a good deal, it's worth closing :).
2) How to have unlimited internet while traveling
Where to Buy: AMERICA CHIP
Did you know that it's getting easier – and cheaper – to have unlimited internet throughout your trip?
Just ask for an international cell phone chip through AMERICA CHIP. We always use and love it! They send a SIM card to your address in España, you insert it in your cell phone when you arrive at your destination and you have unlimited internet throughout the trip.
#StayHip: Save on car GPS rental and use GoogleMaps and Waze with your unlimited internet ;).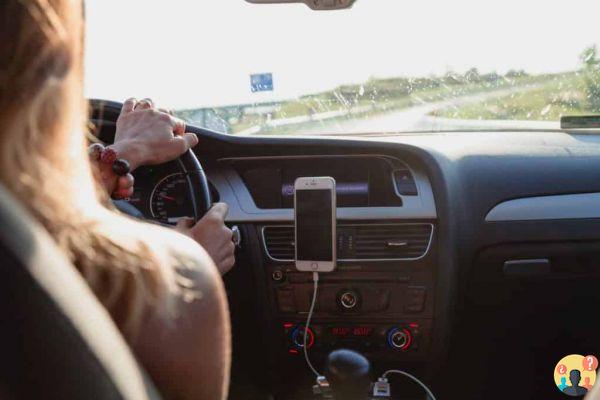 3) Rent cars at the best prices
Where to rent: RENT CARS
We really like RentCars to find the cars we use on our travels. It is the only one in Spain that compares the best rental companies in the world, but lets you pay in reais, without IOF. In addition, it is also the only one that lets you pay in 12 interest-free installments. It is worth it!
#Here's a tip: Try to find cars with full car and third party insurance coverage. Thus, you avoid inopportune surprises when picking up the car.
Also, be very smart when closing with other car rental comparisons. That's because prices are usually charged in dollars and close with your card. If the dollar goes up, the price of your car rental goes up too.
Is that you? Do you want to visit Caminito Buenos Aires? Comment here and tell us!
Read more about Buenos Aires
Oh, and don't forget to read even more about every corner of the city in the full posts:
Buenos Aires Argentina – COMPLETE Guide to Discover the City
What to do in Buenos Aires – 2 to 5 Day Itinerary
Buenos Aires Sights – 25 Must-See Attractions in the Capital
Obelisco Buenos Aires – How to Get There, Visit and Nearby Hotels
Tango Shows in Buenos Aires – Which ones are worth entering the itinerary
Buenos Aires Restaurants – Guide to the Best Places to Eat
Where to Stay in Buenos Aires – Best Options from Budget to Luxury
Best Hotels in Buenos Aires – 12 Suggestions that are worth booking
Buenos Aires with Children – What to Do There and Where to Go
Palermo Buenos Aires – Complete Neighborhood Guide
Recoleta Buenos Aires – Complete Neighborhood Guide
Hotels in Recoleta – Which ones are worth the stay
Recoleta Cemetery – How is the tour?
San Telmo Buenos Aires – Complete Neighborhood Guide
Puerto Madero Buenos Aires – Complete Neighborhood Guide
Argentina Tour – 26 Main Tourist Points in the Country
International Travel Insurance – Is it worth it?
How to Buy Travel Insurance – Step by Step
America Chip – Learn How the Travel Internet Chip Works
Buenos Aires Travel Insurance – Is it mandatory? Find out here!
Plan your trip:
Get started now by booking your hotel in Argentina on Booking.com
Save time and money searching for the best Travel Insurance with the Seguros Promo comparator! Extra 5% off with coupon: FORTRAVELOVERS
Compare the best prices to rent a car from over 100 rental companies with Rentcars! (Pay in up to 12X! Pay in reais, without IOF)
Leave España with Unlimited 4G Internet!