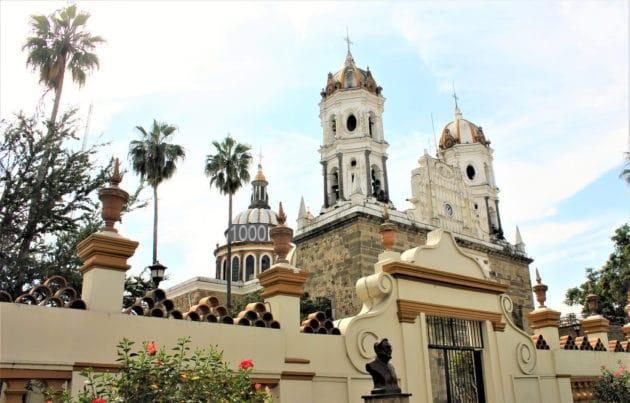 Summary
Chapalita
Chapultepec
Providencia
Downtown Guadalajara
Tlaquepaque
You want to visit Guadalajara in Mexico and are wondering where to stay? Here is the list of the best places to stay in Guadalajara!
Guadalajara is a city in western Mexico, located between Monterrey and Mexico City. Its architectural heritage and vibrant local life make it a great destination to discover Mexican culture. Guadalajara is actually the capital of Jalisco, a region known for tequila and Mariachis. It is also the second largest city in the country in terms of population, reaching nearly 2 million inhabitants. As you can imagine, Guadalajara is a lively, dynamic and festive city that will provide you with incredible memories during your stay in Mexico.
But where to stay in Guadalajara? Is there a good place to put your suitcases? Here is a list of the best places to stay in Guadalajara.
Also to be read: The 12 must-do things to do in Guadalajara
Chapalita
Located on the west side of the city, the Chapalita neighborhood is considered the best neighborhood to live in Guadalajara. It has a very quiet atmosphere and is close to the center and points of interest (including the Minerva Fountain). This neighborhood has all the conditions to allow you to fully enjoy your stay. Indeed, from here, you will be able to move easily around the city, thanks to a very developed bus network. Moreover, with its numerous green spaces, Chapalita seduces locals and expatriates alike for its tranquillity. It is without a doubt the district to be privileged if you are wondering where to sleep in Guadalajara.
Chapultepec
Around Chapultepec Avenue, there is a lively and festive neighborhood with a touch of hipster. Every weekend, this neighborhood hosts various concerts and a crowd of people come to meet and chat. The atmosphere is ideal to exchange with Mexicans and get an idea of their sense of welcome. The advantage of this neighborhood, when looking for a place to stay in Guadalajara, is that it has undergone a major redevelopment in recent years. Today, it is home to many cafes and restaurants that have revitalized the area. There are also bookstores and designer boutiques. If you fall in love with Guadalajara accommodation in Chapultepec, you will be charmed by the poetic atmosphere.
Providencia
Providencia is a more residential neighborhood. Located at a distance from downtown, it is perfectly quiet and safe. Moreover, staying in Guadalajara in the heart of Providencia will allow you to easily get to the Bosque Colomos: an incredible 260-hectare area with small water points.
It is important to know that the panorama of the Providencia neighborhood has been brutally transformed in recent years. A major renovation took place on the occasion of the 2011 Pan-American Games, organized in the city, which contributed to renovate and modernize this district.
Downtown Guadalajara
This part of the city has many cultural treasures. This is where the city was founded, which is why there are many monuments from the colonial era. You can visit the Guadalajara Cathedral, whose construction began in 1560 and took almost 50 years to complete. The Palace of Justice is also a must in the city. Its gardens and patio will charm you as much as the inside of the palace. Also, you will be able to immerse yourself in Mexican life by visiting the Mercado San Juan de Dios, which has a very warm atmosphere and a wide range of local products.
The historic center, often referred to as the GDL, is seen as a pleasant neighborhood to stay in in Guadalajara. You can find a lot of entertainment and events here. Some travelers point out, however, that it is not the safest place to stay in Guadalajara, especially if you plan to go out at night.
Tlaquepaque
If you feel like staying a little outside of the city center, you may want to consider Tlaquepaque for your accommodation in Guadalajara. This neighborhood is connected to Guadalajara by metro. It is known for its quiet atmosphere and has all the advantages of a typical small Mexican village. You will be seduced by its roof of colorful umbrellas in the main street and will be able to stroll long hours in its beautiful cobblestone streets. It is also one of the best destinations in Mexico to discover the local handicrafts and fall in love with your holiday memories.