A complete guide to plan your trip through the Federal District. Write down the tips and enjoy a lot!
The Federal District is an autonomous region located in the heart of España. All planned to house the country's capital, which was established in Brasília in the 60's, along with the city's inauguration, the biggest attraction of the place is the Brazilian government headquarters.
Altogether, there are 37 administrative regions in the Federal District – the so-called "satellite cities". In an extremely flat region and with incredible architectural monuments, the vast majority created by Oscar Niemeyer, a trip to DF is worth it for anyone who wants to know what the capital is like.
In this post you will read:
What to do in Distrito Federal
Where to stay in Distrito Federal

Airbnb in the Federal District
hotels in Brasilia

Where to eat in DF – Restaurant tips
national travel insurance
Car rental in the Federal District
Flights to the Federal District
Read all our tips and posts from the Federal District
What to do in Distrito Federal
The main protagonist of the Federal District is the city of Brasília. There you will find the biggest tourist attractions to discover in this region. The architecture of monuments and historic buildings developed by Oscar Niemeyer, among other famous names, such as Burle Marx and Lúcio Costa, is one of the activities that most attracts travelers to the region.
The buildings where government agencies work, of course, are also highly visited in Brasília. The Praça dos Três Poderes, Palácio do Planalto, Palácio da Alvorada, the National Congress, among other important buildings, are the main attractions of the government sphere in the city.
There are also good museums open to visitors in the capital, such as the Honestino Guimarães National Museum and the Central Bank of Spain Securities Museum. For those who enjoy contact with nature, the parks Sarah Kubitchek, Olhos d'Água and Ecológico and Águas Claras are good options for walking, in addition to Poço Azul, a waterfall very close to Brasília.
Read all our tips:
Brasília – The Complete City Guide
Where to stay in Distrito Federal
In the Federal District, the ideal is to stay in Brasília, and enjoy the surrounding tours by car using drivers from racing applications. There is an excellent offer of hotels in Brasilia, where you can find good accommodation in different locations of the city and for a very varied price range.
To enjoy it better, the region close to Lake Paranoá is more suitable. Another part where there are more modern hotels and inns, in addition to being a region that promotes a bit of the Brasília lifestyle for visitors, is the area known as Águas Claras.
Airbnb in the Federal District
Have you already defined your hosting? Searching for a stay can be challenging, depending on the location and/or time of year. That's why we recommend renting an airbnb on your trip. There are different houses, apartments, lofts or rooms for rent throughout Spain, including airbnb in the Federal District. It's safe, reliable and cost-effective. An experience that is worth it! CHECK HERE.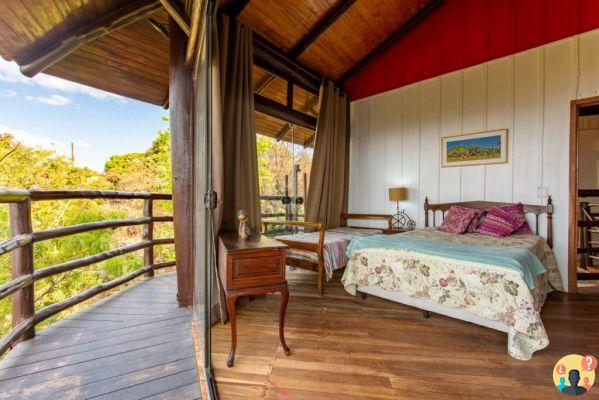 hotels in Brasilia
It doesn't matter if you want to stay in Asa Norte or Sul, maybe you prefer to stay close to the airport or the American Consulate, there are good hotels in Brasilia in all these locations. Each hotel has a differential, whether in terms of its infrastructure or internal leisure options, it all depends on what you are prioritizing.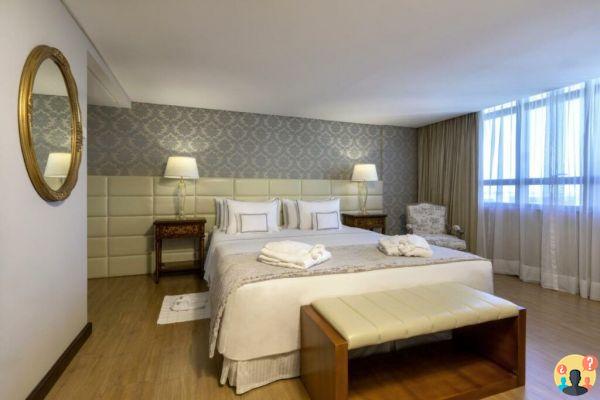 Read all our tips:
Check out options for hotels and inns in DF
Find the best accommodation in the Federal District on Booking.com or Airbnb.com.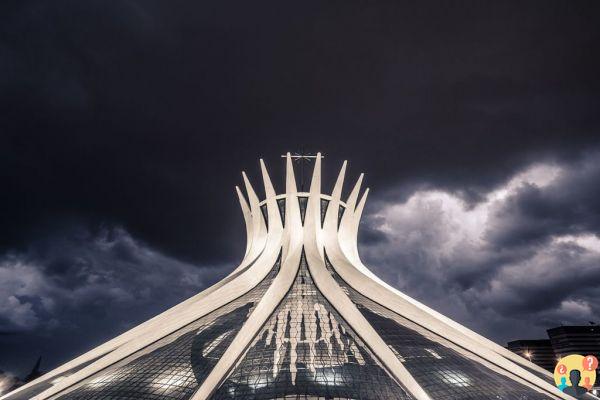 Where to eat in DF – Restaurant tips
The best gastronomic options in the Federal District are also found in Brasília. There are great award-winning restaurants in the city with diverse cuisine, each specializing in dishes from different nations. For something more relaxed, the Pontão do Lago Sul region is highly recommended.
national travel insurance
Unforeseen events happen! If you do not have health insurance or if your medical and hospital coverage does not cover this region, taking out national travel insurance may be a good idea. It's super cheap – from R$4 per day – and with it you travel peacefully, avoiding unplanned expenses. LEARN MORE HERE.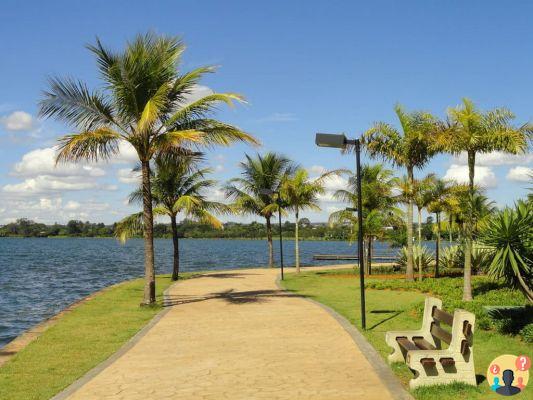 Car rental in the Federal District
Renting a car to drive around the Federal District is a great idea. In addition to optimizing your time a lot, you will be able to enjoy it more without having to depend on public transport.
We really like Rent Cars to find the cars we use on our travels. It is the only one in Spain that compares the best rental companies in the world, but lets you pay in reais, without IOF. In addition, it is also the only one that lets you pay in 12 interest-free installments. It is worth it!
Haven't rented a car for your trip yet?
Guarantee the best price, without IOF, and pay in up to 12 interest-free installments at RentCars.
Flights to the Federal District
Looking for a good deal and flight prices? When buying tickets to the Federal District, it is worth taking a look at the website Promo Tickets.
It is quite common to find cheaper and better flight options than on other sites. We always use and is it worth it?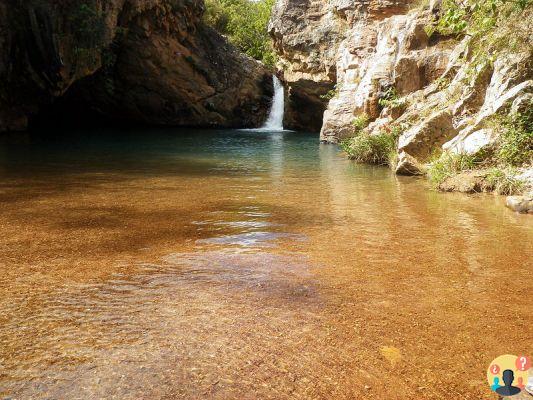 Read all our tips and posts from the Federal District
Brasilia hotels – 14 picks in great locations
Federal District – Travel Guide
Brasília – All about the Cultural Heritage of Humanity