This post is for you who like inspiring, sophisticated, sensitive trips. A personal account of Rosewood Resort Las Ventanas Al Paraíso, much more than a hotel, a destination.
I went to heaven. From the clouds of a cotton candy bed, I watched the sunrise in a prelude of brigadeiro and pepper sky! I landed in paradise and lived a dream of a five-star accommodation at Las Ventanas Al Paraíso, one of the best hotels in the world.
I had been thinking about visiting Mexico for some time, a country that is very rich in many aspects, but I didn't want a trip with a script and "tourist programs". My plan was to travel to refresh my soul, my gaze, my repertoire. My first pandemic trip. I needed a breather after so many days of wearing a mask face to face with the same walls.
The eye has to travel. I decided to come out of the hole, to lose myself, find myself and be enchanted by the unknown. Extremely successful mission. I discovered remarkable stories, stunning landscapes, interesting people and a hotel that makes anyone experience unforgettable moments.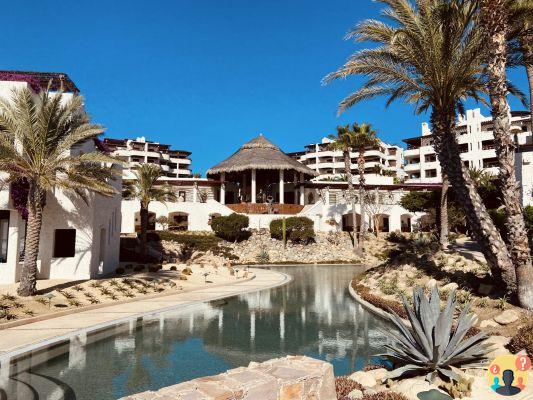 An icon of tourism and hospitality. This hotel, opened in 1997, was the great catalyst for the renowned Los Cabos region, at the time much more desert and unknown. The project was so well designed and executed that Las Ventanas Al Paraíso started a process of valorization and local development. Something for big, bold people, who bet big with vision and generate impact.
Let's break it down to make it easier to read.
In this post you will see
About the Los Cabos region and how to get there
Reception and check-in at Las Ventanas Al Paraíso
The accommodation: Ocean View Rooftop Terrace Junior Suite

Other types of accommodation

The common areas of this paradise

The ambiance of the hotel
The amenities and the spa, oh the spa!

The restaurants – where to eat in Los Cabos

O Sea Grill
O Alebrije
The Arbol

The bars of Las Ventanas

The Botica
Tequila & Ceviche Bar

How much does it cost to stay at Las Ventanas Al Paraíso?
Las Ventanas stores:
Things to do in Los Cabos:

5 tips for what to do in Los Cabos:

10 reasons for you to travel to Las Ventanas:
Contacts:
About the Los Cabos region and how to get there
Los Cabos is one of the most beautiful and exclusive destinations in Mexico. A municipality located on the southern tip of the peninsula in the state of Baja California Sur. The main cities are Cabo San Lucas and San José del Cabo, connected by a tourist corridor full of hotels and golf courses along the coast of the Pacific Ocean and the Sea of ​​Cortez.
I took a flight from Mexico City and in less than 2 hours I landed at San José del Cabo International Airport (SJD). This is the landing point for those going to Las Ventanas from España or other corners of Mexico by air. The hotel is approximately half an hour's drive from the airport.
Tip: hire a transfer before arrival. The hotel offers this service. The region has some specific transport policies and it is not possible to call Uber from the airport. There are taxis and car rental agencies on site, but the transfer may be the best cost-benefit alternative.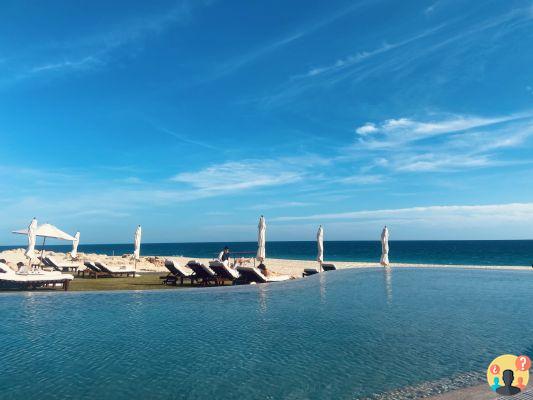 Reception and check-in at Las Ventanas Al Paraíso
If the first impression is the one that remains, the memory we take from entering Las Ventanas is quite welcoming and musical. I got out of the car and a mariachi band started playing for me. Musicians play and sing while hotel staff members welcome us with warmth, lightness and smiles in their eyes. (I bet they were smiling under the masks too!). Rhythmic and cultural reception.
The hotel has a butler service for guests. In other words, you have the service, help and cunning of an extremely well-prepared professional to serve you and help you with demands, reservations, information and wishes. Almost like a genie from the lamp at your disposal via WhatsApp. Who took care of me was the lovely Maciel, who introduced herself right after the band finished the musical welcome. Angry!
Still about check-in: no cold counter and exposure. Maciel told me that check-in would be done in the comfort and exclusivity of the room (which, luckily for me, was available ahead of schedule). There we went.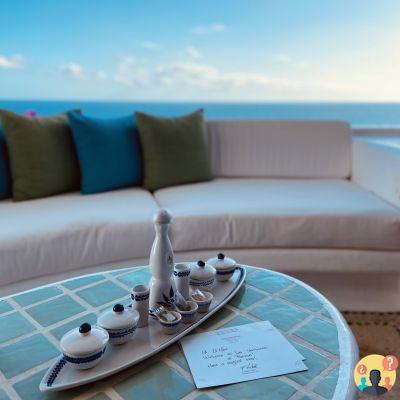 The accommodation: Ocean View Rooftop Terrace Junior Suite
I opened the door and let out a Oh my God! behind an Oh My God! followed by a Dios Mio! (spending my Tupiniquim Spanish). Maciel chuckled – she must be used to the guests' reactions.
Without pretending to be used to it, even knowing several other amazing hotels and rooms, I released the verb, or rather, the positive adjectives while she showed me every corner and detail of this mega suite with jacuzzi, fireplace, bathtub, king bed, terrace and balcony with a super sea ​​view. Her eyes shine in front of the Sea of ​​Cortez. And without exaggerating: I practically cried. Gratitude!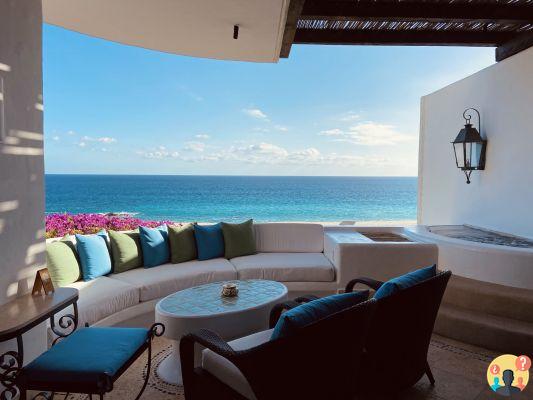 The decor is cozy, super sophisticated, no bling bling. Traits and arts of Mexican culture give the place's original and unique aesthetic tone. The pleasant smell sharpens the sense of smell and a Cuban-Mexican-jazz sound that plays via TV lulls our ears. The senses are all heightened upon checking in to the room. And what a room! The palate? It's on the premium tequila bottle that we get on arrival. The inside!
I made a video of the room – check it out:
Ps: I learned that José Cuervo tequila that is common in España, is not drunk there. Export product to the gringo. In Mexico it is another story. Another know. Another flavor. I took more than one dose. Arrive!!!
Other types of accommodation
There are several other rooms and accommodation types at Las Ventanas. In total, there are 84 suites and villas, in addition to a building with residences and The Ty Warner Mansion, a mansion scandal with 2.600 m².
I visited one of the 12 signature villas that are right on the sand. Show. Check it out: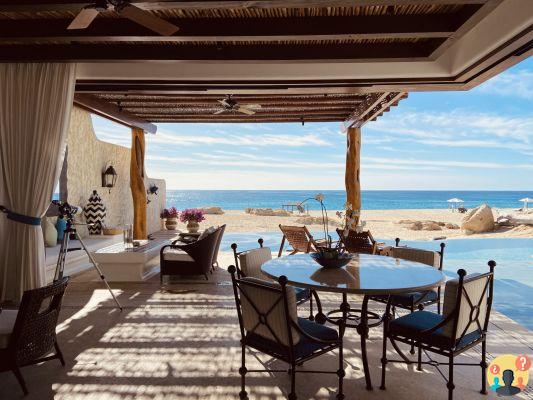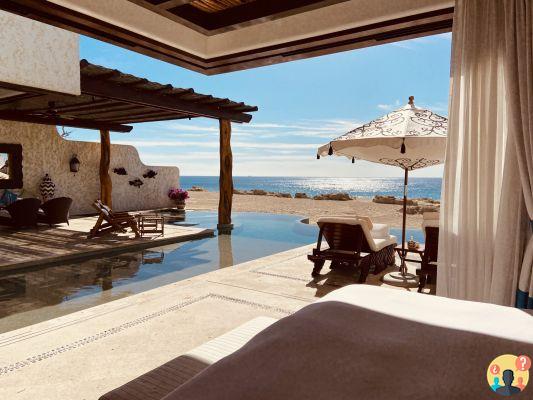 The common areas of this paradise
Beyond the horizon there is a place… The practically deserted and private beach is the biggest scenario that goes from one end of the hotel to the other. It emanates a delicious peace to feel, as well as the light breeze at the end of the day. Beautiful and peaceful for us to love each other! And I tell you: how can you not love this hotel?!
Before the wide strip of pale sand, the protagonist is the infinity pool that overlooks a well-kept lawn, a wet bar and the edge of a restaurant. She is still glued to a warm pool-jacuzzi that massages and relaxes even the most complicated egos. The place is an invitation to total relaxation, the kind that cannot be denied. The way is to get wet and be happy. I was! It is like…
Anyone who thinks that this is the only "alberca" is wrong. In other corners of the hotel we find other pools that seem to be oases amidst the architectural and landscape design that portrays the tropical desert climate of Baja (that's what Mexicans call the Baja California Sur region… and we can already do the intimate).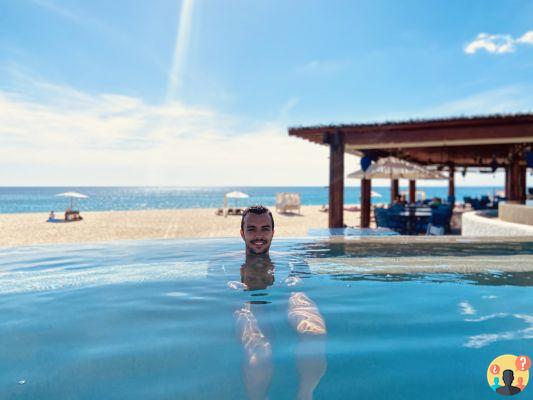 The ambiance of the hotel
Among the paths carefully formed with stones, plants and lights we can see art even in the sand and trees. Anyone who pays attention to details is delighted. I, who love to observe details, found myself between pampering and whims of another level.
When we talk about luxury, we relate the word, the concept, to the exclusive. And I tell you, it's true – but sometimes it's up to us to be able to see and value what is private and even invisible to the most anxious eyes. The service, the tone of voice, the volume of the music… The perfection of luxury is when it is discreet, almost natural… like magic. Las Ventanas Al Paraíso is magic and mastery!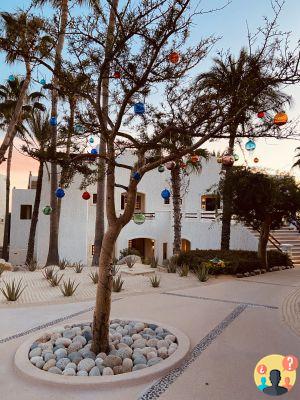 The amenities and the spa, oh the spa!
Along the corridors and different areas we find: shops, restaurants, bars (one of them is "secret!") and cafes, beauty salon, real estate agency (yes, how about that?!), spa and some other places to sit, look, love , thank you, I don't know...
I need to tell you that the hotel's SPA is a holistic universe of well-being that almost made me levitate. I had an hour and a half massage with Mr. Roberto. Without a doubt, the best massage I've had in my life (and I'm not excluding Asian massages from the tough race).
The Spa offers several services for adults, children and also treatments for couples. The options menu is extensive and also unique and original, as many of the options were created based on Mexican ancestry. The savoir-faire of plants and therapists to cure pain, tiredness and even other problems.
Las Ventanas Al Paraíso is magic and mastery! Have I said this before?! If you enjoy SPA, love holistic subjects and treatments, the hotel's Spa is a must for you.
There you will find some products to bring home and perfect your skin care. The SPA shop is full of interesting and somewhat exclusive products. Cutting edge curation. It is worth knowing the Orveda and Cellcosmet brands. Pure beauty – in pots.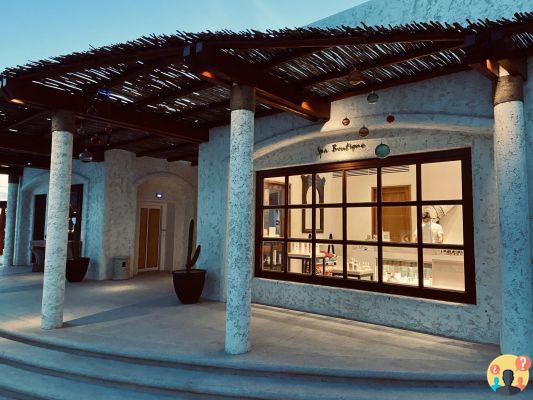 The restaurants – where to eat in Los Cabos
Sea Grill, Alebrije, Tree
Eating is travelling. To complement our desire to not even leave the hotel during our stay, the LVP (intimacy!) offers several options of restaurants and bars. One for every meal if you like. Different menus, styles, stories and footprints. That is, it is a tasting menu of restaurants and bars to order bis.
O Sea grill
This restaurant uses 100% Mexican ingredients and is located between the pool and the sea. The name already reveals the specialty: grilled on fire – both fish and seafood, as well as meat and vegetables. This restaurant serves breakfast, lunch and dinner.
It is the perfect place to have unpretentious pool side lunch, having a cold drink like the drink there, the Blue Paradise. A special margarita all blue, like much of the scenery that surrounds us like the pool, the sea, the sky… 50 shades of everything blue! <3
Breakfast in the sand! Loved the experience of having my breakfast (à la carte) at Sea Grill, but specifically downstairs. That's right, there are tables installed on the beach. All the best!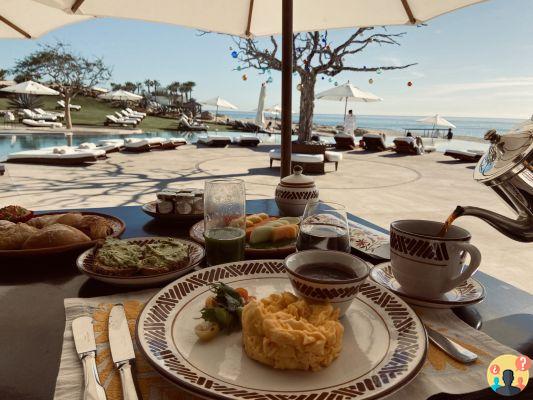 O Alebrije
Eating is learning. Folkloric Fiesta full of tastes and stories! Alebrije is the hotel's newly opened restaurant. I was lucky and honored to taste several dishes and get to know the concept while still in soft-opening. Did I mention I'm a very lucky guy?!
Well, alebrijes are colorful sculptures of fantastic creatures from Mexican folk art. These hand-carved and painted creatures are blended critters that shape several other hybrid animals. Snake + bird, elephant + tiger, cat + horse, lion + hummingbird. Everything the imagination allows.
Virtually the ultimate symbol of Mexican folklore, alebrijes are everywhere and in any little souvenir shop. This type of art started there in the 30s in the region of Oaxaca, (pronounced "Oarraca"), with the artist Pedro Linares López. It all started after a dream… There's a lot of legend involved, but that's talk for another dish. The restaurant staff tell the story, show the cats and give a lesson in Mexicanity. I love.
The menu is muy muy muy mexican and a passport for us to travel to Oaxaca through cuisine.
I was delighted with the traditional "moles" – extremely well-crafted sauces with dozens of ingredients and spices. Secret recipes to eat with your eyes (it's all pretty and colorful) and praying. I loved the mole with chocolate and the Tlayuda – a kind of pizza made with corn tortilla typically from Oaxaca.
Breakfast and lunch are also served at Alebrije, but be sure to have dinner one night at this restaurant and discover the special and cultural dinner menu.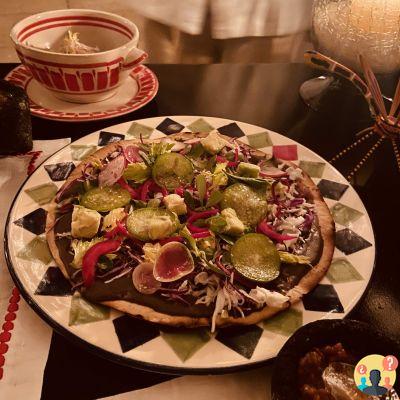 The Arbol
Eating is art. Pearl of Los Cabos, Arbol is the must-go restaurant in the region. If you are passing through the area and only have the time to choose a place to dine, this is where you should go.
Arbol (tree, in Portuguese) is the most international of restaurants. The tables are located among trees, artwork and pools. An exquisite visual spectacle with games of light and sophisticated setting.
The menu is fusion. West meets East. India, Thailand, Emirates, USA, Mexico, several different cuisines together in a delicious exoticism of high level proposed by chef Ananda Singh. There is a little bit of everything, and plenty of vegetarian, vegan and gluten-free options. Loved the curries, the truffled foie gras sushi (how hadn't I tried this before?!) and the lamb.
Dinner is rocked by the swing and friendliness of the wonderful Rosalia de Cuba and her band. Cuban-Jazz-Live music of excellent quality. When the musicians set the tone and she chanted: "…You're just too good to be true."… I almost cried again. Oh pretty baby, I thank God I'm alive!
What a dinner, what a night, what a memorable stay! There's nothing else to compare…
Tip: make your reservation at the restaurant even if you are staying at the hotel. It is one of the most popular in Los Cabos and open to the public. As practically 90% of tourists in the area are Americans, culture dictates: book a table!
After dinner… the best option is to head to La Botica, the hotel's speakeasy bar.
The bars of Las Ventanas
The Botica
O The Botica it's the hotel's secret bar. There is a password, a code for access. Will you find out when you stay there at Las Ventanas Al Paraiso?
This antique drugstore-style piano bar is a beautiful scandal. It reminded me of fancy bars in New York and London. Mixologists propose surprising exclusive drinks (signature drinks), and of course more traditional options such as martini, cosmopolitan, margarita, etc. are also served.
There are performances with resident Rosália de Cuba and other artists, depending on the date and occasion. There are other interesting curiosities and details, but taking the little secret line, I won't give spoilers and I hope you find out for yourself.
I can't wait to get back there. One more dose, of course I'm in the mood...
Tequila & Ceviche Bar
O Tequila & Ceviche Bar is another hotel bar. It is very close to the entrance and the center of the hotel. The name says it all. Get ready to taste different types of tequila with seafood.
Feel the vibe of this hotel:
How much does it cost to stay at Las Ventanas Al Paraíso?
Daily rates, as in almost all hotels, vary according to the period, category, channel and booking date. Rates and other special conditions can be checked directly with the hotel, but you can also get a base quote and book here on the website with the Booking.com.
A golden tip: check with a travel agent. Rosewood Las Ventanas Al Paraíso offers some perks via agencies. One example is the #MoreRosewood offer for stays through December 17 this year with free nights and other benefits. Example: stay 5 nights and pay 4 or stay 7 nights and pay 5. You still get breakfast for two and a daily credit of USD 100 per room to spend at the restaurants and spa.
Las Ventanas stores:
I have been visiting stores and hotels around the world for years. The combination of retail and luxury hospitality is directly linked to consumption and brand experiences – a full plate for me, who is passionate about all of this, and for anyone who loves a good store.
I share with you some details of the beautiful shops (there are several) of the hotel. It's about 3 minutes of video that can easily turn into a class on branding, visual merchandising, hospitality and luxury retail.
Things to do in Los Cabos:
For those who already feel safe to travel, even now in the midst of the pandemic, Mexico remains one of the few international destinations open to Brazilians, with easy access by air. The culture is super interesting, the places are beautiful, the people are welcoming, the food is delicious, and Las Ventanas is a dream to live in – with all the necessary security.
Las Ventanas Al Paraíso is practically a destination in itself, but there is still much more to do and enjoy there. There are attractions to enjoy outside the hotel, but it is very difficult to leave, believe me.
5 tips for what to do in Los Cabos:
Boat trip to Arco Natural: The Arco (el arch) of Cabo San Lucas is a beautiful rock formation in the middle of the sea. Several tours take you there to admire this natural beauty. You can snorkel, feed fish and enjoy the sunset.

Whale tour: depending on the time of year, especially between December and April, your chances of seeing whales in the region are huge. There are special excursions to see them in the middle of the sea. If you're lucky, you'll be able to see them moving even from the hotel. Los Cabos is one of the best places in the world to see gray and humpback whales.

Visit All Saints. This magical pueblo is approximately 1h30 from Las Ventanas and is a charm. A destination adored by the cool-chic-gypset-surf guys who like places without hype. The art, decoration and fashion stores in the center are surprising. That's where the famous and authentic Hotel California is located – yes, the same as the Eagles' music.
Downtown of San Jose del Cabo. Start at Plaza Mijares and walk through the streets, where you will see street food stalls, typical dance performances and street exhibitions. There are several art galleries, craft shops and restaurants, such as La Lupita. Those who enjoy beer will like Baja Brewing Company – a craft brewery with some food options.
Flora Farms. I loved this mixed place. A farm, a restaurant, a shopping complex, a market, a cooking and art school, a venue for tours and events. A salad of things that has everything in a space in the middle of nowhere. Must go! I went for dinner. Now I want to go back for some daytime experience.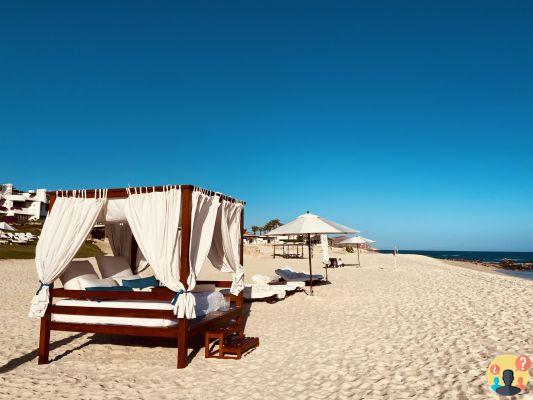 10 reasons for you to travel to Las Ventanas:
If you've made it this far, you now have a list of reasons to book your next trip. ?
The hotel is perfect for couples, families, groups of friends and even solo travelers. Everyone likes it, and even pets are welcome
The hotel is perfect for celebrating special days, such as birthdays, engagements or wedding anniversaries. There is a team specialized in creating unique moments
The service is impeccable and you feel very special
The restaurants are wonderful and super different.
The accommodations are big, spacious and the in-room service is indescribable
It has a beach, swimming pool, nature around and the weather is good all year round.
It is a destination for those looking to relax
Excellent place to practice sports such as golf and tennis
Great choice for art lovers
High standard recognition. The hotel has won countless awards since its opening. It is AAA Five-Diamond Award and tops the list of the best hotels by Forbes Travel Guide, Travel + Leisure, among others.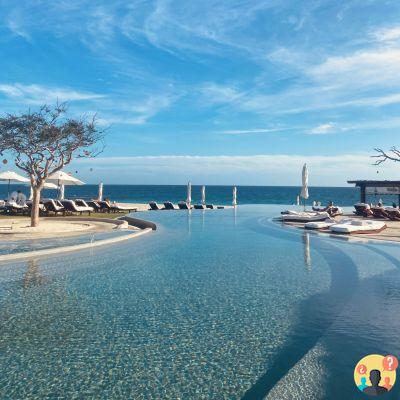 I write this post full of desire to return. Las Ventanas is one of the best hotels in the world, and it is no wonder that it has several awards and recognitions from the best and largest tourism institutions in the world.
I lived wonderful and unforgettable days that will stay forever in my heart. And I take this post to thank and praise the super team of the hotel, led by the manager-director and Regional VP of Rosewood, Frederic Vidal, a magnificent conductor who makes magic happen, as well as Jennifer, Waldo, Maciel and all of the LVP team . My thanks also to Marisa, Bruno and the people at Xmart Viaja, who represent Las Ventanas in España.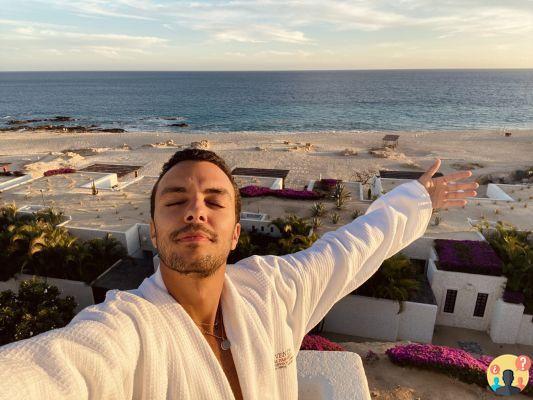 Contacts:
Windows to Paradise, A Rosewood Resort
Address: KM 19.5 Ctra. Transpeninsular, San Jose del Cabo, Baja California Sur 23400, Cabo, BCS, Mexico
Phone: + 52 624 144 2800
Email: [email protected]
Site: https://www.rosewoodhotels.com/en/las-ventanas-los-cabos
Facebook: https://www.facebook.com/LasVentanas/
Instagram: https://www.instagram.com/lasventanasalparaiso/
So, do you already know where to stay in Los Cabos?